With a new decade, comes a slew of 10 talented bass artists ready to take the scene by storm in 2020!
---
The bass music scene is at a fantastic place right now. Over the last few years, the style of dance music has truly made a name for itself with plenty of talented artists and festivals centered around wubs popping up more often. Long gone are the days where bass artists would be the small names on the festival bill – now they garner huge audiences at mainstage time slots.
After another massive year for bass music in 2019, we can only see this success continuing into the new decade. Many established bass artists are at the top of their game and continue to push one another to release heavier and crazier tunes. However, 10 artists who are currently rising through the ranks have stood out from the rest of the pack and are on a clear path to success in 2020.
Check out the bass artists who we feel are primed for the spotlight in 2020 and let us know who you feel will be having a breakout year in the comments!
10 Bass Artists to Watch in 2020
---

AXEN
Facebook | Twitter | SoundCloud
AXEN is ready to take over 2020 with his unique style of "droid bass." The Australian producer is riding the waves of success from his EP Droid Bass Vol. 2, which released towards the end of 2019. He absolutely wowed his listeners by providing a more emotional body of work, but still bringing some heavy bass in the project too.
In this upcoming year, we know that this bass artist is bound to shake up the scene in some way. His ability to masterfully combine massive bass tones with melodic components is unparalleled. Further, his songs are constantly being rinsed out by DJs in their live sets as well. We can't wait to see what the 2020 installment of the "droid bass" series leads us!
---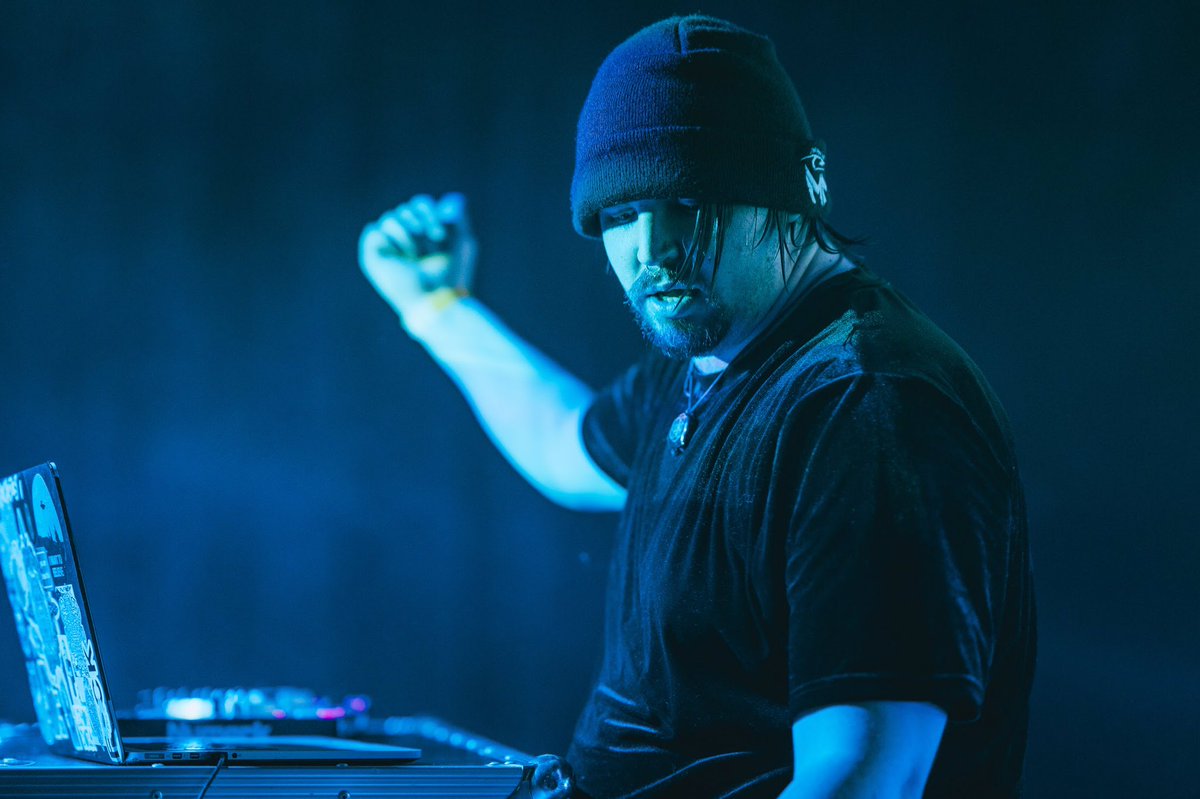 Wreckno
Facebook | Twitter | SoundCloud
It's hard to resist the allure of bass when you grow up 30 minutes from Rothbury, Michigan, home of Electric Forest. For Wreckno, however, an early passion for bass music has blossomed into one of the most electric acts on the scene today. He's known for his wobbly bass and wickedly infectious rhythms on tracks like "Hogwash" and his Papa Skwat mix, and it's no surprise he's received support from heavyweights like iLL Gates and Peekaboo.
He's got a personality to match, as he works incredibly hard to bring wild energy to his live shows. Many fans have also come to appreciate his authenticity and honesty on everything from LGBTQ+ rights to making a name for himself in bass music.
Most recently, Wreckno co-headlined an incredible sold-out pre-party for Bassnectar's NYE360 which showcased a ton of spectacular production from bass newcomers. Expect Wreckno to climb to new heights this year as he's set to make a huge appearance at Bassnectar's Deja Voom in February. If you can't catch him there, look for the HYPERNATURAL tour with Super Future when it comes to a city near you!
---

TRVCY
Facebook | Twitter | SoundCloud
Argentinian producer TRVCY absolutely lit up the scene in 2019. His debut EP on Never Say Die: Black Label, Anatagonist, gained plenty of praise and accolades from the bass community and producing veterans alike. To finish up the year, TRVCY also released some killer remixes for the likes of Spag Heddy and Riot Ten.
His style of bass music is heavy, intricate, and keeps listeners on their toes as they traverse his songs from start to finish. Just shy of 8,000 followers on SoundCloud this young producer has plenty of room to blossom into bass music's next powerhouse producer. We're at the edge of our seats waiting for the next TRVCY release!
---

Mersiv
Facebook | Twitter | SoundCloud
Denver-based producer Mersiv already made some huge waves in 2019, but in 2020 he's primed to become one of the top artists in the game. His tempo-stretching bass music showcases some unreal sound design that's put everyone on notice and he's already come out with releases on prestigious labels like WAKAAN and Deadbeats. His most recent single, "Beautiful and Filthy" with Chill Bobby on WAKAAN, spurred his wildly successful Beautiful and Filthy Tour which hit 28 cities between August and October.
Mersiv already has a packed slate for 2020 kicking off with a show in Detroit with Mystic Grizzly and an appearance at Gem & Jam later this month. Next month he'll go back-to-back with Manic Focus for two shows as well. Many fans, however, are already looking towards June when he will take the stage at Electric Forest in what's sure to be a magical experience. Look for Mersiv to hit new levels of production and popularity this year.
---

Ace Aura
Facebook | Twitter | SoundCloud
Ace Aura is a breath of fresh air to the bass scene. His style of incorporating killer melodies and chords into his dubstep songs is unlike most other producers. Somehow he is able to weave together these beautifully composed tracks that still make you want to headbang. In the previous year, he had standout releases on Chime's RushDown record label and he's gearing up for a crazy 2020.
His first release of this year is a collab effort between him and Trinergy titled "Self-Love" that's out now on Circus Records. It definitely shows that Ace Aura is about to have a crazy upcoming year. While he does not have any upcoming shows or festivals on the schedule right now, we'll keep our eyes peeled for them and continue to anticipate his next releases!
---

JEANIE
Facebook | Twitter | SoundCloud
You may remember JEANIE from her Artist Spotlight back in November or from her spectacular high-energy tracks like "Headshot" and "Pharaoh". Either way, the Brooklyn-based artist has already embarked on a meteoric rise to the top of the scene. Artists like Liquid Stranger have taken notice of her skills and she's already performed at coveted festivals like Camp Bisco and Big Dub. Most recently, JEANIE co-headlined a Hijinx Festival post-party alongside Shizz Lo in an impressive display of energy and talent from two fresh faces on the scene.
JEANIE's influence on the dance music community goes well beyond her music: she's also the director of GRL GANG, a collective created to empower women in the EDM industry. It's already led to a successful radio channel and will only continue to grow as the year progresses. JEANIE will no doubt enjoy major growth and success of her own in 2020, as she continues to put out music that's sure to turn heads across the scene.
---

Graphyt
Facebook | Twitter | SoundCloud
For the past three years, Graphyt has released disgustingly heavy EPs on Never Say Die: Black Label. These releases have been acclaimed for their intuitive sound design and squelchy bass sounds by producers all across the scene. With that in mind, we know there's something big coming for this French producer in 2020.
His latest EP, Colossus, tore up the scene like no other and was supported by the likes of Downlink, Zomboy, Ivory and many others. In a previous interview we did with him, we made mention that he would like to get his visa and come to the US to play shows. We're hoping that holds true as his fans are ready for a US Graphyt performance but until then, we'll look forward to this dubstep behemoth's next release.
---

Mize
Facebook | Twitter | SoundCloud
As experimental bass grows more popular, more and more DJs have begun to push the limits of their sound. Mize is no exception. Last year, the Alabama native introduced his ethereal yet commanding style to the bass world and the reception has been overwhelmingly positive.
His hit songs "Mantra" and "Bounce" showcase an impressive range of rhythm and tempo and he's performed at famous venues like Republic NOLA and Denver's Black Box Theater. Mize's 2019 ended with a bang as he co-headlined the Bassnectar NYE360 pre-party alongside Wreckno, which propelled him to the forefront of the scene.
What's next for Mize? Only a couple days into the new year, fans received the exciting news that he'll be joining the likes of Bassnectar, Tipper, Flume, and many more at Bonnaroo 2020. It's a special place for him, as he attended his first music festival at The Farm five years ago. Now, he's got a golden opportunity to show the entire bass world that he's a force to be reckoned with. Don't be surprised to see Mize take the scene by storm this year.
---

Leotrix
Facebook | Twitter | SoundCloud
Last year saw the spectacular rise of bass producer Leotrix with his Hive Bounce EP released on Never Say Die: Black Label. Since that release in September, Leotrix went on to release "Crackshot", a collaborative effort with the legendary Moody Good as well as earn a spot on Kayzo's compilation album with his collab with TYNAN called "God's Eye".
If that's not enough, Leotrix has already blessed us with a brand new track called "Newdance", out now on Dim Mak. It's crystal clear that this budding producer is using his newfound spotlight in an advantageous way and unleashing release after release. We're certain 2020 will be the year Leotrix becomes a household bass name!
---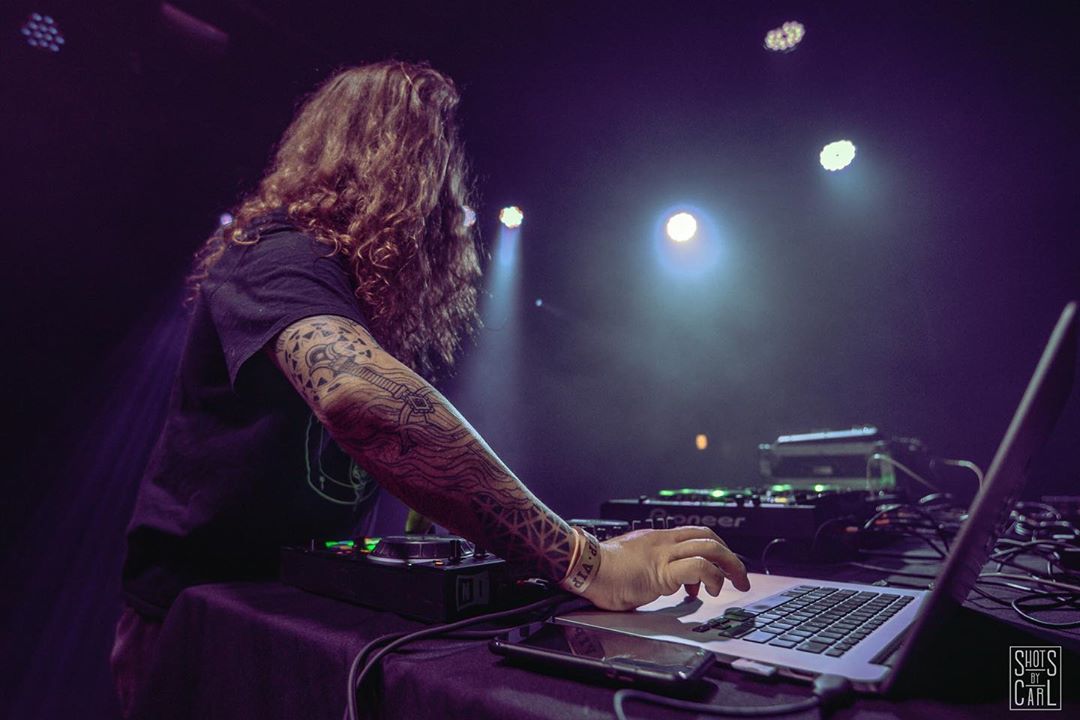 Ravenscoon
Facebook | Twitter | SoundCloud
We round out our list with San Francisco's Ravenscoon, a fantastic DJ who blends tons of different musical styles to create a wildly unique sound. Not a single genre goes untouched as his music incorporates influence from hip-hop, punk rock, and even death metal. From driving basslines to twinkling synths, the sound design is truly spectacular. His track "GOTDAMN" debuted on Electric Hawk's compilation album In Harmony last month and it's racked up over 8,500 plays and counting since then.
There's a lot to get excited about in 2020 if you're a Ravenscoon fan! He's releasing a new song with Viskus titled "Dirty South" next month, and in March he'll release his second EP full of collaborations with Zuni, Born I, Feelmonger, and many more. Be sure to catch him when he comes to Monarch in San Francisco on January 31st and The Summit in Columbus, Ohio on February 22, and keep an eye out for even more music and events from this promising producer.
---
Which bass artists do you have your ears tuned to and think will make some moves in 2020? Let us know!