Electric Forest has officially sold out of all passes and camping options for the second year in a row! Were you lucky enough to grab yours?
---
To say that the hype was real for the upcoming edition of Electric Forest would be quite an understatement. With the festival's tenth anniversary coming into play and plenty of amazing memories still in the minds of many from this year's massive edition, the internet was buzzing with anticipation for the loyalty and main ticket sales.
Earlier this week, Forest HQ delivered the lineup for Electric Forest – Decade One that featured headliners like Flume, Big Gigantic, and Louis The Child. While the top-billed artists also included festival-mainstays The String Cheese Incident and Bassnectar, it also included Diplo and Major Lazer which stirred the pot in discussions online.
Throughout the entire week, different options for those looking to attend Electric Forest in 2020 began to move quickly as the loyalty sale commenced. While many of the packages began to sell out, those without codes held onto hope for the main sale today. Clearly, the demand for tickets was there too as Forest HQ announced that the festival was officially sold out soon after they were available to the general public.
Those who missed out on the main sale for passes this year can try their luck by checking out the official wristband exchange that's hosted by Lyte. Other options include purchasing from a Third Party source like StubHub or keeping your eye on the many different Forest Fam groups on Facebook.
Stay tuned as we're sure that more surprises will be in store as EF celebrates 10 years of magical moments. Speaking about the upcoming edition of the festival, Electric Forest Founder and Director Jeremy Stein of Madison House Presents said:
"The celebration of Decade One of Electric Forest is not only about admiring the past, and excitement for the future – most importantly, we will celebrate the present. We will live in the moment.

These times are confusing. Positive answers are found when we listen to each other. This community, this culture, this Family, has become a shining example of how strong we can all live when we do it together. I could not be more proud to be a member of the Forest Family."
Will you be heading to Electric Forest in 2020? Let us know in the comments below!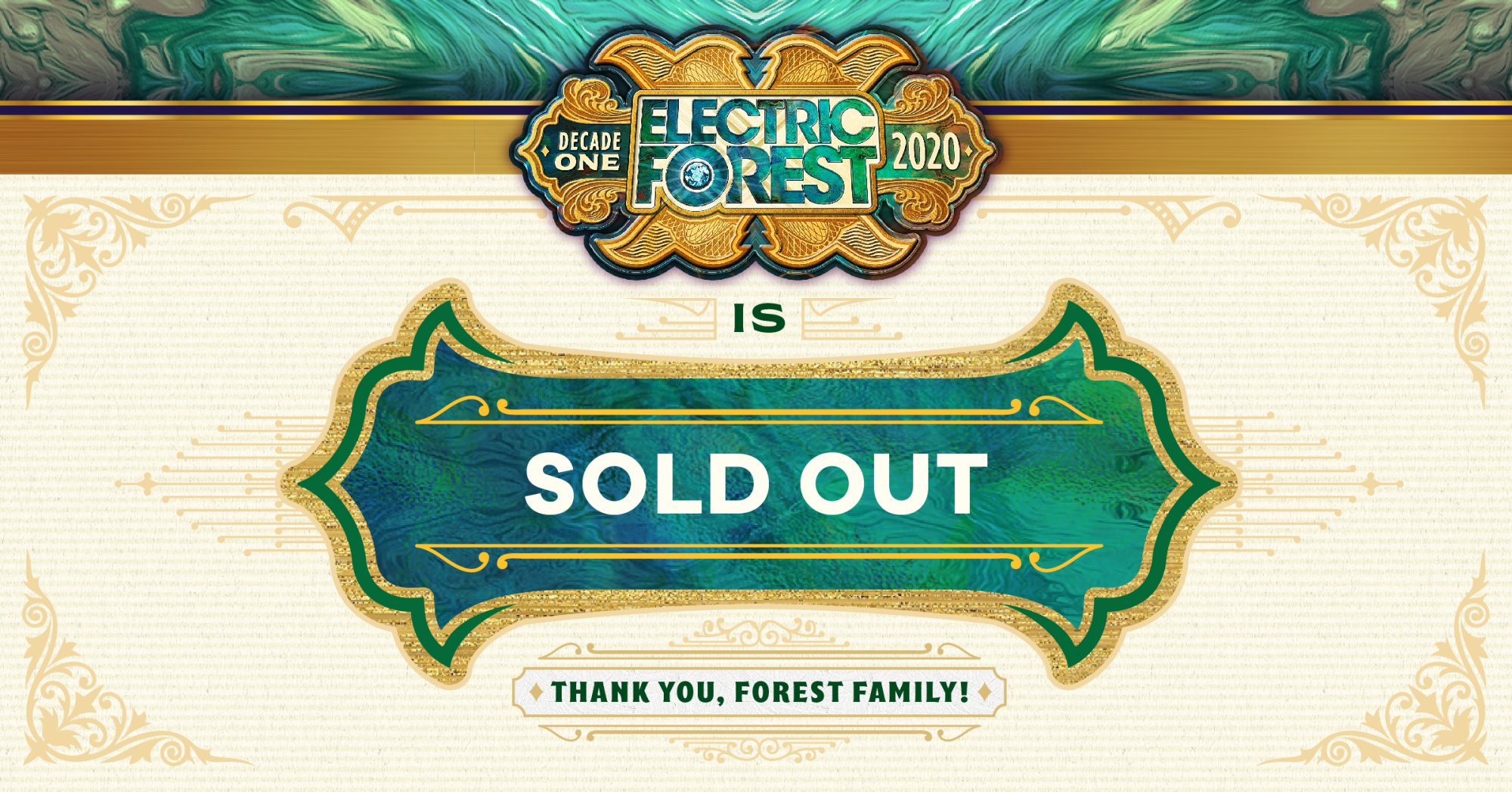 ---
Connect with Electric Forest on Social Media: