A rising star in the dubstep scene, JEANIE has stopped by to discuss her origin story, empowering women in dance music, and more!
---
Brooklyn-native JEANIE is poised to make some noise in 2020. With an incredibly strong bass sound, she consistently showcases her dedication to both production and live performance with amazing tracks like "No Stress" ft. Jelacee and "Purge," the latter of which appeared on the most recent iteration of Liquid Stranger's WAKAAN Weekly playlist.
In 2019, JEANIE launched an all-female collective called GRL GANG with the goal of empowering women within the dance music community. The initiative has since blossomed, with huge plans for the new year. She's also performed at renowned festivals like Camp Bisco and Big Dub, sharing the stage with scene veterans GRiZ, SQUNTO, and Boogie T.
Now, as she prepares to establish her name even further in the bass music world, we talked with JEANIE about which artists inspired her sound, her creative process, and what we can expect from her and GRL GANG in 2020.
Stream EDMID Guest Mix 193 || JEANIE on SoundCloud:
---
Hey JEANIE, thanks for taking the time to chat with us! Let's start off by digging a bit into your own backstory. Who were some of your first influences musically and what led you to become a DJ/producer?
Thanks for having me! Some of my first musical influences were G Jones, UZ and RL Grime. I have always been obsessed with music and once I discovered electronic music, it became a huge part of my life so it was just a really natural progression.
We've really enjoyed your track "Headshot" that you dropped last month, can you tell us about what the production process was like for that song and was it any different than "Pharaoh"?
Thanks so much! I actually made "Headshot" a long time ago, but both of those tracks came together pretty quickly. The process for both involved a lot of experimentation and layering until I found what worked and that's usually how it goes for me.
The JEANIE'S BOTTLE mixes are outstanding as well, what's your process like in digging for tracks on these mixes? Do you have a preferred discovery platform to unearth new music?
SoundCloud, 100%. I'm constantly looking for new music and I try to feature a lot of underground producers in my mixes. There is so much insane music on SoundCloud, you just have to look for it.
Aside from your original tracks you also flipped "Griztronics" and "Lost My Mind". When you're looking for a track to flip do you gravitate to ones you've been listening to nonstop or is there just a single moment of clarity the first time you listen?
It's definitely more of a moment of clarity. A lot of the time, I'll just be listening to a song and an idea will pop into my head for a remix. I usually turn those around in a day or two–they're a lot of fun to make.
You also started a collective of women in the EDM scene called GRL GANG which is a super cool initiative! How did you come up with the idea for that and can you share what your mission is for those who might not be aware?
I actually came up with the idea a couple of years ago, but at the time I was only thinking about it as a production workshop. By the time I actually launched it, I realized how important a widespread community like GRL GANG really is. My mission is to build a supportive community and help create more opportunities for hardworking women in dance music, and I've been blown away by all of the constant support. We have members from all over the world now, so it's pretty amazing!
How do you hope to see GRL GANG grow in the near future? Do you have any specific plans we should keep an eye out for?
Definitely! We're currently working on the first-ever GRL GANG sample pack, which will launch next year and I'm working on getting the GRL GANG RADIO mixes up on a bigger platform as well. And of course, there will be more guest mixes and exclusive content. I'd eventually love to partner with festivals or brands and make an impact on an even bigger scale.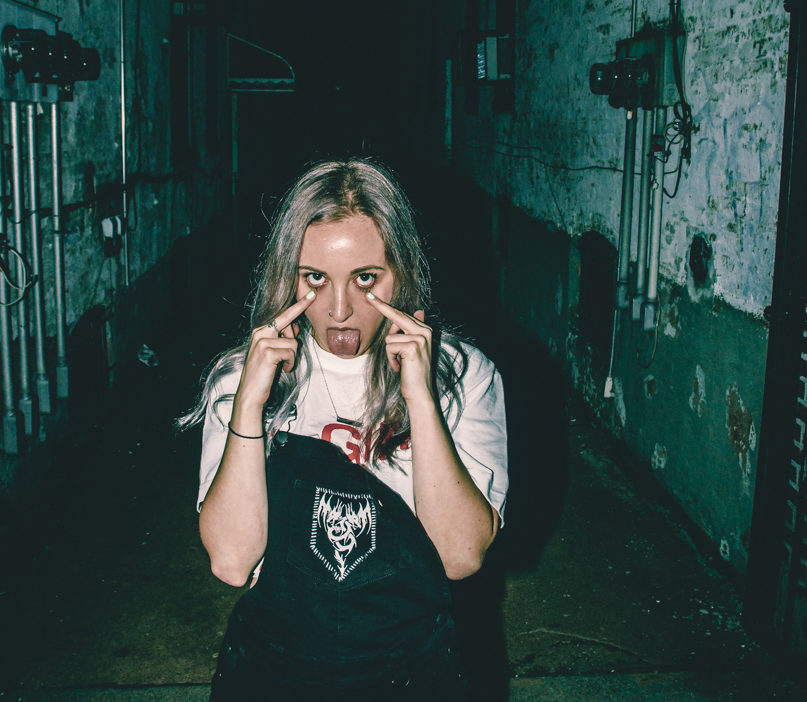 If you could play a set at any venue or festival in the world, what would it be and why?
Some of my dream venues/festivals are Red Rocks, Lost Lands, Shambhala and pretty much anywhere in Australia. I just feel like the energy at all of those places is unmatched.
What are some goals that you're setting for yourself in the new year? Any plans to release an EP or full-length album?
Maybe an EP… 🙂 I have a few releases already planned for 2020 so there will be a lot of music either way!
Let's end with a fun one! You live in Brooklyn and NYC has the best pizza. Where should we be grabbing a slice and which toppings are your favorite?
I'll probably be disowned for this but I actually cannot stand New York-style pizza. My friends always roast me for ordering Dominos. But, if I had to choose…I'd go with Tony's in Bushwick. Their Buffalo slice is unreal.
---
Follow JEANIE on Social Media:
Facebook | Twitter | Instagram | SoundCloud