Leotrix is ready to take the bass music scene by storm with his newest EP, Hive, out now on Never Say Die: Black Label!
---
Australian bass producer Leotrix has been perfecting his craft for years. His latest EP, Hive, out now on Never Say Die: Black Label is his best work yet and shows listeners Leotrix is not slowing down until he's at the top.
Leotrix has been releasing music for several years under various genres such as future bass, house, trap, and dubstep. His production elements are clean, crisp, and high quality and he's gained some buzz from his releases such as "Meteor" on Quality Goods Records, his independent EP release Soulstone, and his boisterous trap tune "Error". Now, after years of perfecting his craft, he's ready to take the world by storm with his Hive EP – a four-track monster, ready to attack from all angles.
Take a listen to the Hive EP below and read on for my take on the four-track EP.
Listen to Leotrix's Hive EP on Spotify:
---
Leotrix wastes no time gettilng into it with his intro track, "Hive Bounce"!
"Hive Bounce", the intro track into the EP, gets right into it with the drop coming in just 33 seconds into the song. Leotrix relies on his masterful and precise production techniques to conjure up a heavy song that uses a seriously unique synth in various ways. The song flows impeccably from start to finish and gives listeners a taste for what's in store on the rest of the EP!
"Nice One" is a bass music lover's heaven of a song. With another short intro, the energy from the first track carries over into this one. It's chock full of heavy drums, outrageous sounds, and comes equipped with a second drop that's even crazier than the first.
While I don't understand the title of the third track, "Fuck Quiet Carriages", it is absolute madness. The intro is eerie and has glitchy vocals that all build up into a break-beat type of drop, along with various other sounds coming in and out every four bars or so. This song is constantly changing and evolving, leaving listeners with a puzzled expression on their face of, "What just happened… let's listen to that again!"
Saving the best for last, "Make Death", is easily my favorite song off the EP!
Leotrix's Hive EP is definitely a journey from the start. Finishing this journey off is the huge dubstep tune called "Make Death" with Lanki. It's my favorite song off the EP and is downright dirty – it gives you a case of the bassface the minute you turn on the song. It starts off with a rather cool melodic-type intro and then leaves a second of suspense before dropping into a whirring machine of chaos. Leotrix and Lanki took it to the next level on this one and every sound is placed perfectly.
We're sure Leotrix has hit the nail on the head with the Hive EP and being released on Never Say Die: Black Label can only bring good things for this young producer's career! Give the EP a listen and let us know what you think in the comments.
---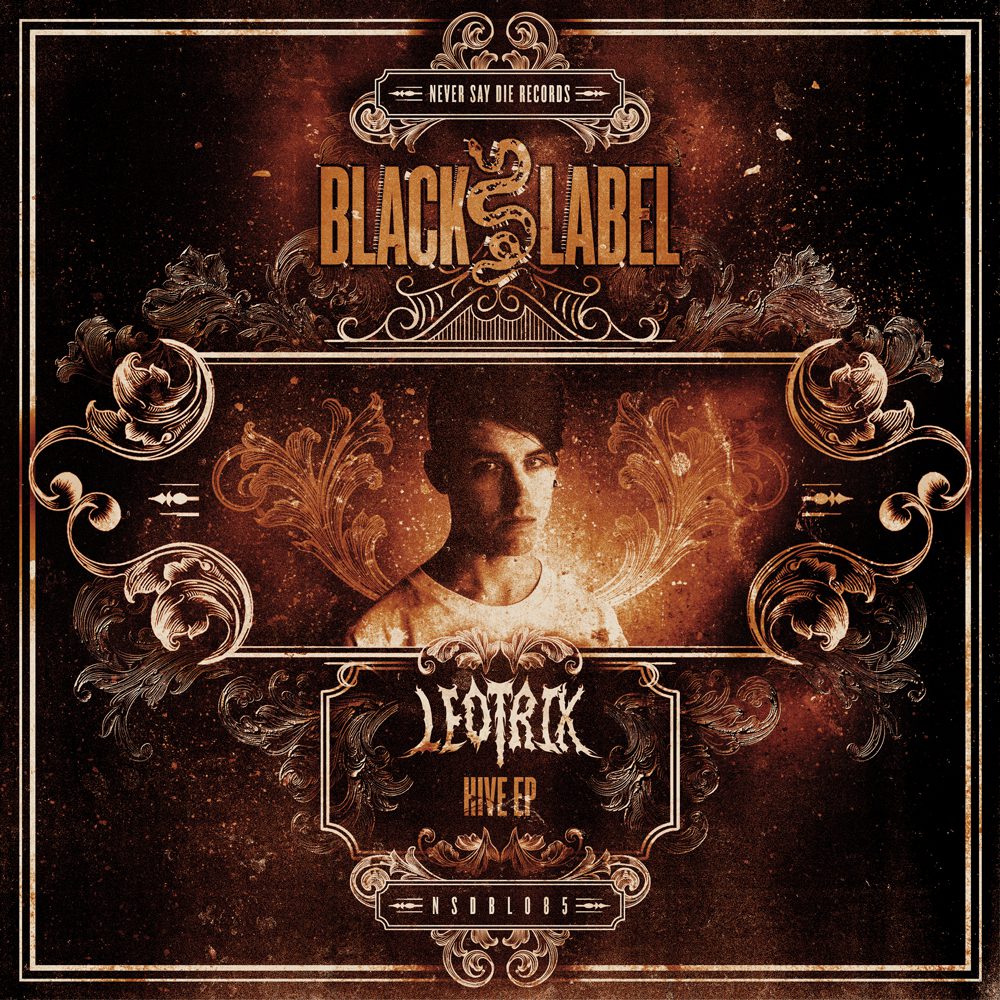 Leotrix – Hive EP Tracklist:
Hive Bounce
Nice One
Fuck Quiet Carriages
Make Death
---
Connect with Leotrix on Social Media:
Facebook | Twitter | Instagram | SoundCloud