AXEN infuses his signature "droid bass" sound with captivating emotion on Droid Bass Vol. 2, which is out now on Circus Records.
---
As an artist, one of the hardest tasks is weaving together a cohesive world that your listeners experience when they turn on one of your songs. Once you accomplish this, however, you instantly attract huge amounts of listeners over time. For Australian producer, AXEN, this all has culminated in the form of his robot-inspired world and he continues this on his latest Circus Records EP Droid Bass Vol. 2.
Everything began to click for AXEN with his standout release last year, Droid Bass. From there, he has run with the robot theme for his subsequent releases and it has served him incredibly well. On his latest release in the series, AXEN takes a much different approach but continues to weave the storyline in an intricate manner. While the first installment features an overall heavier sound, on Droid Bass Vol. 2, AXEN shows off a more melodic and emotional side of his style. The result is a fantastic four-track EP that clearly shows how versatile he is.
Hearing a different side from this blooming producer is refreshing and shows how talented he is. Take a listen to Droid Bass Vol. 2 below or stream it on your preferred platform and let us know your thoughts in the comments.
Listen to AXEN's Droid Bass Vol. 2 EP on Spotify:
---
AXEN starts out this EP with the outer-worldly track, "Room".
"Room" is woven with emotion and "droid bass" and starts out the EP in the best way. AXEN enlisted the help of renowned vocalist KARRA on this one and her vocals at the beginning set the stage for AXEN and XYLO's collaborative drop. It instantly reminds me of a post-apocalyptic world and carries heavy bass mixed in with melodic elements, a spectacular track to start the EP with.
The second track off his EP, "Time Worth" continues the energy from the first track. It's a monster of a song that features powerful vocals from Lenday and production efforts from Heimanu. It begins with Lenday's vocals on top of magnificent melodies that build up into a catchy, yet still hard-hitting drop. The song also goes into a drum and bass section during the second drop, elevating the experience even further.
The bassline in "Here's to Hoping", holds so much emotion and lays the stage for Luma's vocals perfectly. This all builds into yet another masterful drop by AXEN. The drum patterning in this one is intricate and Luma's vocals add the perfect element on top of them. This song alone takes you on an emotional ride from start to finish.
AXEN saved the best for last and closes out this EP with a VIP of his hit song "Vermin".
After three tracks that embody robotic emotion and demonstrated stellar production, AXEN decided to take it back to the basics and include a VIP version of his hit song "Vermin". This track did wonders for AXEN's career when it was released on Droid Bass last year and the VIP does not disappoint as well. The song is equipped with heavy bass, absolutely wild synths, and headbanging goodness. A wonderful way to end this massive EP by AXEN.
---
AXEN – Droid Bass Vol. 2 EP – Tracklist:
Room (with XYLO) (feat. KARRA)
Time Worth (with Heimanu) (feat. Lenday)
Here's to Hoping (feat. Luma)
Vermin VIP (with Wraith)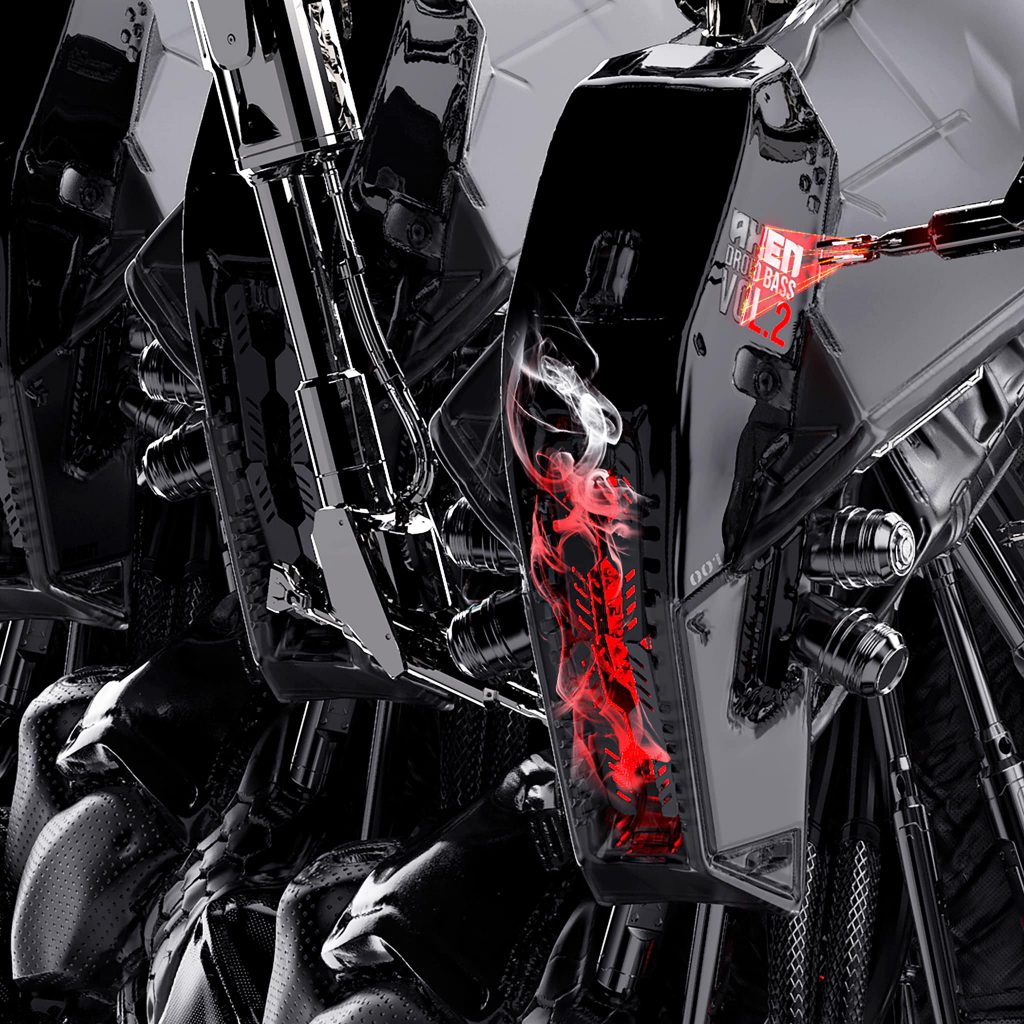 ---
Connect with AXEN on Social Media:
Website | Facebook | Twitter | Instagram | SoundCloud