Watch both days of the ABGT 250 Live Stream on Twitter!
---
Tune into the ABGT250 Live Stream this weekend to watch performances by the best in the Anjuna family. The trio has made it very easy for those of us at home to tune in as the events will be streamed directly through their Twitter page. Above and Beyond has massive worldwide appeal and I fully expect Anjuna family from all over the globe to be tuned in and tweeting throughout the broadcast.
Over the next two days, Central Washington's picturesque Gorge Amphitheater will be transformed into Above and Beyond wonderland, a place where the Anjuna family will come together for an experience of a lifetime.
Stream all of the ABGT250 action HERE!
This highly anticipated dance music camping event will feature two days packed with artists on both the Anjunabeats and Anjunadeep roster. Saturday will feature an eight-hour radio broadcast and a global live stream of the event from 5 pm to 1 am, where Jono, Tony, and Paavo will be taking the stage along with some of the biggest names in the trance and dance music scene. Sunday's global live stream will be kicked off with a special Above and Beyond Yoga session. Then, the rest of the day is all about the Deep House sound of Anjunadeep.
For those of us who aren't able to attend, start planning with the live stream schedule to make sure you don't miss your favorite artists!
ABGT250 Live Stream Schedule By Day (Pacific Time Zone):
Saturday, September 16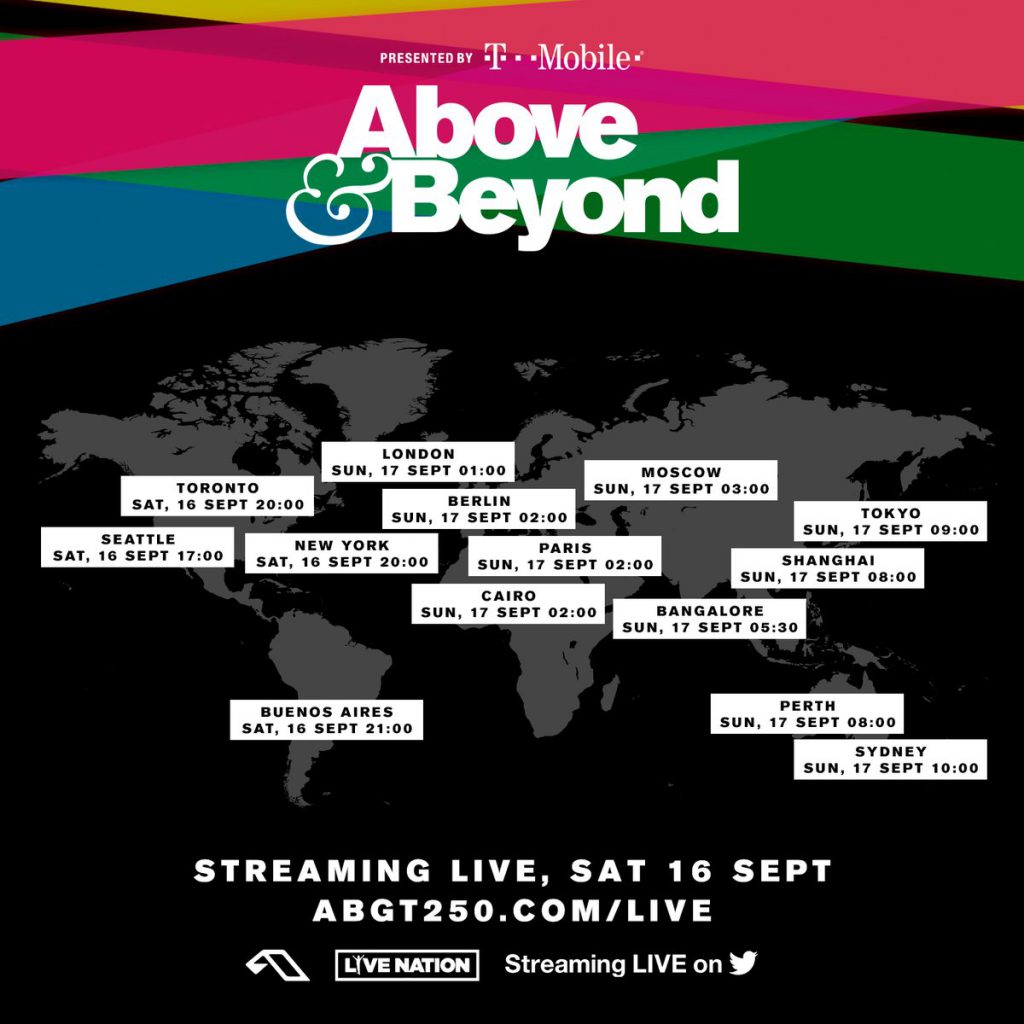 5:00-6:00: Above & Beyond (Deep Set)
6:00-7:00: Luttrell
7:00-8:00: YOTTO
8:00-9:00: Oliver Smith
10:00-12:00: Above & Beyond
12:00-1:00: Seven Lions & Jason Ross
Sunday, September 17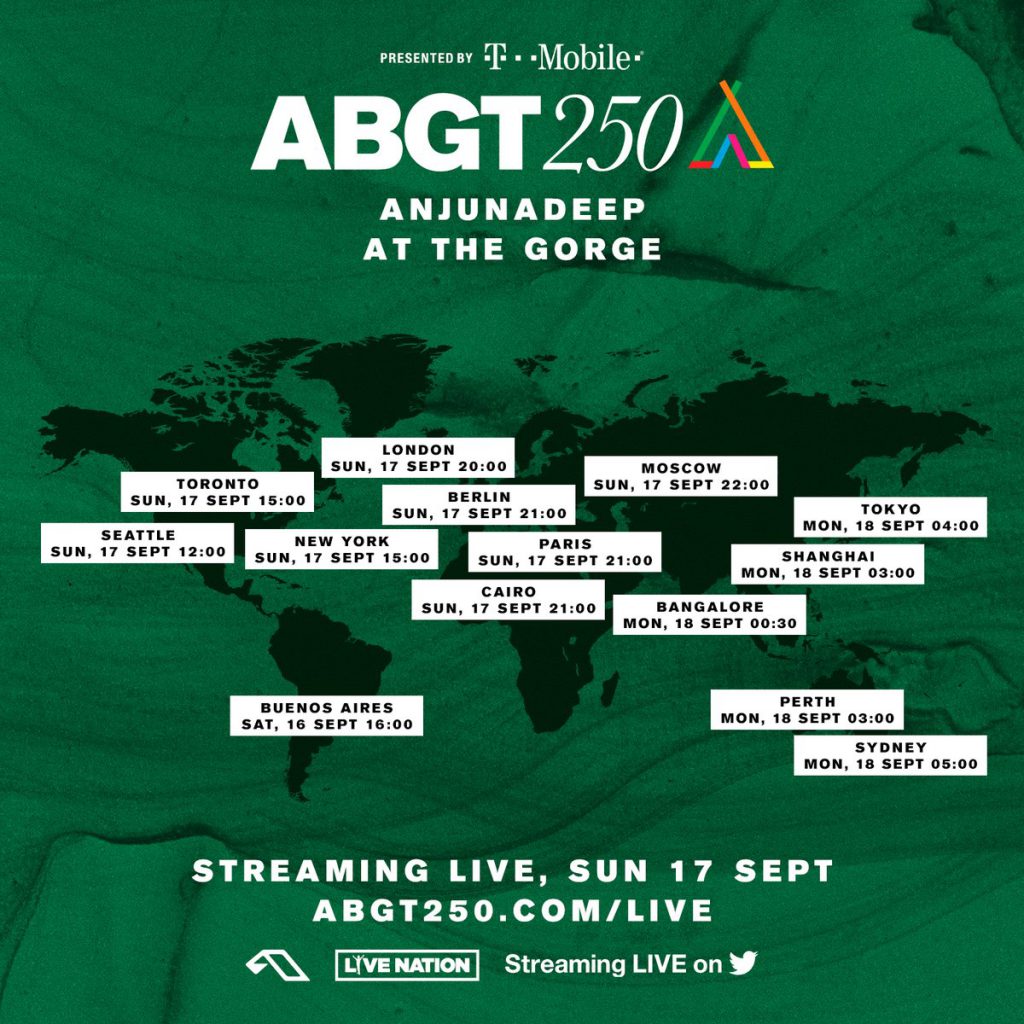 11:00-12:00: Above & Beyond (Yoga Set)
12:00-1:30: Moon Boots
1:30-3:15: Eli & Fur
3:15-5:00: Jody Wisternoff & James Grant
5:00-6:45: 16 Bit Lolitas
---
Follow Above & Beyond on Social Media:
Website | Facebook | Twitter | Instagram | SoundCloud | YouTube