Join the EDM Identity Team as we highlight the artists playing in September at The Gorge for ABGT250!
---
ABGT250 marks a special occasion: it's the first-ever Above & Beyond weekender, and we wanted to do something to commemorate the experience. Each week leading up to the event, we will feature two of the artists on the lineup, along with some recent releases or mixes so you can get to know their sound. Next in our series is… James Grant!
Don't forget to check out the other artist bios in our series to get hyped for what is certain to be one of the best weekends of the year!
---
James Grant: DJ, Producer, Artist Manager, and Label Manager Extraordinaire!
Having opened for the likes of Eric Prydz, James Grant is no stranger to being in the spotlight. Grant, a London native and brother to Jono Grant, is best known for managing Above & Beyond and the Anjunadeep imprint.  In addition to those massive tasks, James is an extremely talented deep house and progressive DJ and producer in his own right.
Anjunadeep, once a sub-label for progressive trance and progressive house, has transformed into an independent label that is the home of the "deep" releases from Anjunabeats.
Anjunadeep, the brainchild of Above & Beyond and Grant, got its start in 2005 and has released over 200 tracks from the likes of 16 Bit Lolitas, Andrew Bayer, Cubicolor, Dusky, Jaytech, Lane 8, Sunny Lax, Yotto, and many more.  Similar to Above & Beyond Group Therapy, the label regularly releases a complication podcast titled The Anjunadeep Edition. The podcast is arranged by Grant and labelmate Jody Wisternoff.
Managing Above & Beyond and two labels takes a team of people!
James Grant started managing Above & Beyond in 2002, around their release of "Far From In Love".  Managing a trio is challenging in its own right, but probably more so when two members of the group are always on the road.  In addition to keeping tabs of Jono, Paavo, and Tony, James is responsible for the approximately 15-person team that makes up the Anjunabeats label.  While this can be a daunting task, James finds the extra help to be extremely useful, especially when events like A&B Acoustic or ABGT roll around.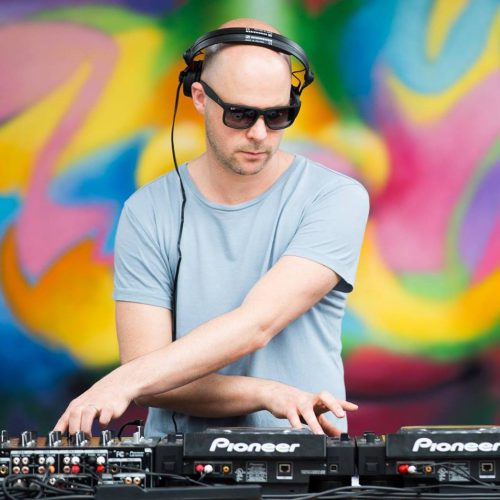 Expect a deep, downtempo, feelgood set from James Grant at ABGT250.
Grant is well known for his downtempo productions and massive compilations with other artists on the Anjunadeep label.  Expect his set at ABGT250 to feature plenty of excellent remixes and no shortage of deep and driving tracks.  ABGT250 will be a truly monumental experience and Grant's set will be just another feather in its cap.  Make sure to check him out at The Gorge!
Anjunadeep will continue to dominate the dance music scene for years to come.
Whether it's the combination of amazing artists, talented individuals behind the scenes, a picky ear for soulful music, or the amazing leadership of James Grant, Anjunadeep has established itself as the premier label for deep music that embodies the good vibes of the Anjunabeats family.  Expect this trend to continue into the future as Grant and company continue to wow us with Anjunadeep compilations and releases.
---
Connect with James Grant on Social Media:
Facebook | Twitter | Instagram | SoundCloud