Join the EDM Identity Team as we highlight the artists playing in September at The Gorge for ABGT250!
---
ABGT250 marks a special occasion: it's the first-ever Above & Beyond weekender, and we wanted to do something to commemorate the experience. Each week leading up to the event, we will feature two of the artists on the lineup, along with some recent releases or mixes so you can get to know their sound. Kicking off our series is… Luttrell!
Don't forget to check out the other artist bios in our series to get hyped for what is certain to be one of the best weekends of the year!
---
Luttrell is one of Anjunadeep's rising stars, and mixes melodic techno with deep house to achieve his signature sound.
Eric Luttrell joined the talent of Anjunadeep at the mid-point in his career. With his unique brand of melodic techno mixed with those deep house vibes that we can't get enough of, Luttrell is shaping his own sound and allowing his music to evolve naturally as he continues on his journey with the Anjunadeep family. In fact, his early musical influences include Smashing Pumpkins, Nirvana, and The Prodigy, but a semester spent studying in Berlin would introduce him to techno, helping to develop his vision for the sounds that he uses in all of his work to this date.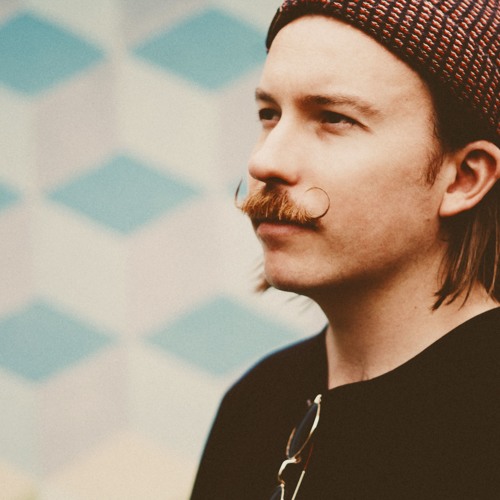 One of Luttrell's defining moments was when he unleashed his debut EP, Need You, to the masses. This EP is the definition of a true multidimensional journey that takes us through the many faces of melodic house including four groovy offerings beginning with the vocal stunner and title track, "Need You". The EP then moves into the chilled out vibes of "Good Day", followed up with the dark stylings of "Stormwatcher", and finally rounding out the package, delivering a quirky party tune dripping in character called "And Back".
Just this past July, Luttrell came back to deliver a brand new EP for his faithful fans to fall in love with.
Fresh off of his recent BBC Radio 1 feature that included singles "Like It Is" and "Don't Forget To Breathe", his new Generate EP boasts four delectable new tracks, all of which blur the lines between techno and deep house.
Luttrell began his dance music career as part of the The M Machine.
Formed in 2011 (with the moniker Pance Party), The M Machine originally consisted of three members that included Andy Coenen, Ben Swardlick, and Eric Luttrell. The team would release a slew of singles, remixes, and EPs that included Metropolis Part l, Metropolis Part ll, and Just Like on Skrillex's massive dance label OWSLA. Andy Coenen eventually stepped down from the group, leaving The M Machine to continue on as a DJ duo.
Not allowing a change in membership to sway their success, The M Machine has always and will always continue to forge straight ahead, touring all over the planet in support of acts ranging from Skrillex to Markus Schulz and more, in addition to their own headline runs. They have also played premier music festivals including Ultra Music Festival, Electric Daisy Carnival, and SXSW.
Known for abandoning all EDM convention and creating a vocal-propelled, indie-minded breed of dance music that hinges on pure emotion and unbridled energy, the future remains bright for The M Machine. Just take one listen to some of their critically acclaimed remixes that include Bruno Mars' "Locked Out Of Heaven," Passion Pit's "Take a Walk," and Empire of the Sun's "DNA", and it is clear that The M Machine will forever hold strong as a force to be reckoned with.
Luttrell is truly a star in the making.
Luttrell has already notched up over 1.7 million streams on Spotify and has been supported by not only the Anjuna elite but also Annie Mac, Pete Tong, and Kölsch. Drawing inspiration from the sunsets of his hometown of San Francisco to DJing at Burning Man, Luttrell pays attention to the moments in life that move the soul and then translates them into his music. He allows his experiences to shape the beat and build on a beautiful repertoire that defines him as rising dominant force among the Anjuna family.
Now a mainstay of the Anjunadeep touring schedule, Luttrell has played major venues on both sides of the Atlantic, from Exchange in LA to London's Phoenix. With diverse skills not only on the tour circuit but in the studio, Luttrell dove head first into the remix scene, reworking productions from artists such as Blossoms, Lane 8 & Kidnap Kid, and Tall Heights, just to name a few.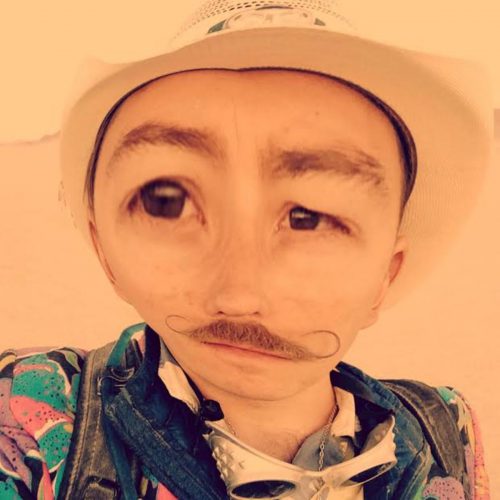 Come Saturday, September 16, Luttrell will take to the stage at The Gorge Amphitheater to deliver a melodic dish of progressive techno and deep house unlike anything you have ever heard before. With the Cascade Mountain range providing the back drop, Luttrell will graciously provide the soundtrack for a night of sweet bliss and unforgettable memories. Will you be there to witness dance history as it unfolds?
Tickets for Above & Beyond Group Therapy 250 are still available but going fast! Pick up your tickets right here! And don't forget your camping passes while you are at it!
For more information about the ABGT250 lineup, click here!

---
Connect with Luttrell on Social Media:
Facebook | Twitter | Instagram | SoundCloud