Are you a newcomer or a veteran coming to CRSSD Festival Fall 2017? Here's what should help keep you interested in this edition!

---
That's something I ask myself an awful lot. Not because the experience or the talent is missing, but because it's right in my backyard. As a fairly seasoned CRSSD attendee (I've missed a grand total of one festival in its history) and as a person who's intimately familiar with San Diego, it is an interesting conundrum.
CRSSD Fest was a novel construct when it first debuted for the Southern California region and I was 100% behind it that first year. It brought a festival with real Techno and Tech House artists to my backyard. As a fan of electronic music, I was ecstatic. It also brought a bunch of my old friends out. Now though – most of that novelty has worn off. This is not a surprise to me; as festivals evolve that novelty has to wear off. That also does not mean that I'm less excited for the acts that are playing.
As an overview, and to grab tickets, head over to these two posts – Lineup Phase II and Initial Lineup Release – for all those juicy tidbits.
MyStro's Top Picks at CRSSD Festival – Fall 2017
---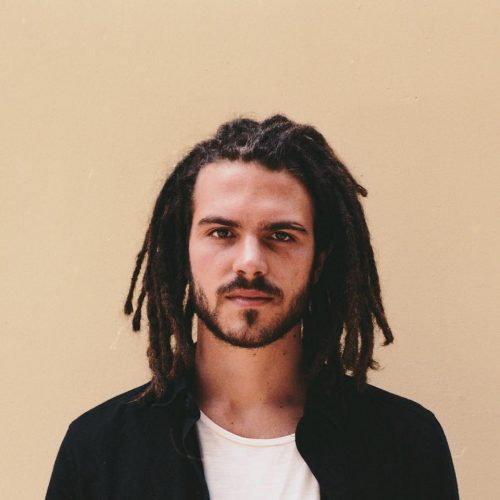 FKJ (Live)
Facebook | Twitter | SoundCloud | YouTube
This is likely my biggest reason for going. I have been enamored with FKJ (or longer – French Kiwi Juice) since I first heard his productions on the TheSoundYouNeed YouTube channel. Since then, I've only grown more enamored with his style. The layering of live sounds, the creation of loops on the fly, and the true use of vocals in a live setting is absolutely captivating. I can't wait to see what FKJ brings with him for the Ocean View stage at CRSSD Fest Fall 2017.
Just check out this piece he compiled with Masego last year in Amsterdam:


---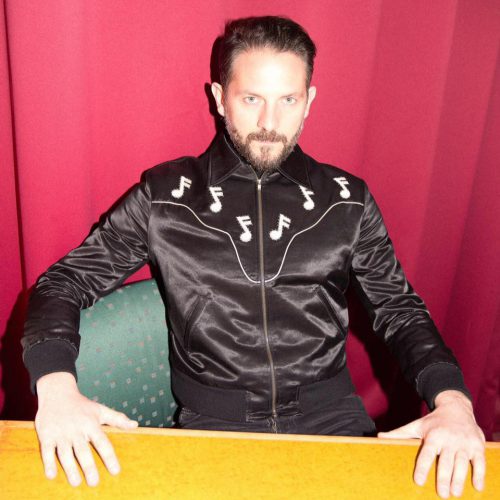 The Magician

Facebook | Twitter | SoundCloud | YouTube
For me, The Magician represents a selector in the vein of HI-LO for this edition of CRSSD. Blending House styles together with a smattering of breakbeats, The Magician does all he can to weave his "Magic Tales." In fact, you'll find numerous examples of those mixes on his Soundcloud. See the example below:
So why is he worth catching? He'll likely represent a very unique blend of beats for the festival. It will be into the Fall session so the more mellow tempo will offer a nice reprieve from the energetic sets of the Summer. I wouldn't expect this set to be anything but dance-able though – truly that's what this artist blends so well. Expect plenty of Indie Dance and Deep House that will flow effortlessly into your dancing shoes!
---

Richie Hawtin

Facebook | Twitter | SoundCloud | YouTube
There's not a lot to describe here. Richie is perhaps the modern definition of the history of Detroit Techno. He's beyond creative in his approach to music – so much so that he yet again reset what a set was at the last Coachella. If you missed it, here's a sample of his latest performance style "CLOSE:"
Richie is beyond a living legend whom I've had the pleasure of experiencing before under his alias Plastikman at EDC when it first moved to Las Vegas. I missed out on going to an ENTER. hosted night at Space in 2015, but he's never dropped the bar when it comes to performing uniquely. A back catalog of major artistic events he hit include the Guggenheim in New York and Sonar Festival in Spain under the relaunch of Plastikman. He's even distributed out a dedicated Techno tune from highly qualified producer under the alias of testpilot. All in all, I can't wait to see what he brings, and I'm hopeful that maybe, just maybe, they'll give him an extended sunset slot.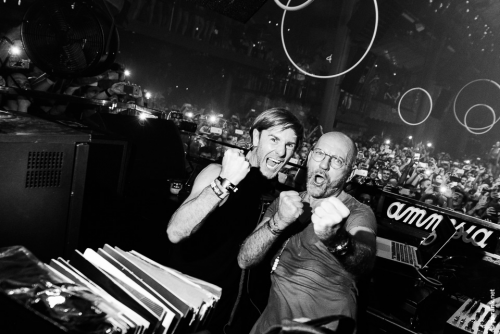 ---

Emancipator
Facebook | Twitter | SoundCloud | YouTube
Okay – another guilty pleasure here – Downtempo, Trip Hop, and Chill Hop have all been infecting me over the last twelve months. Emancipator exists in a space that blends all of these styles. While I am disappointed that it's not an Emancipator Ensemble live set, I'm still amazingly stoked to see and hear the beautiful sounds this Portland, Oregon producer will decide to lay down at the festival.
With four albums under the belt, there's a huge board of music to select from. I originally stumbled on Emancipator through his song "Honey," but I've found that time and again he captivates through simplicity. An ethereal violin, soft percussion, and blending woodwinds and brass typify his style. He's not afraid of ingeniously mashing two tracks together either, but I'll leave a bit of mystery as to some of the more popular mashups out there. Remixing is not unfamiliar either – so there is no shortage of material here.
Emancipator is one of those acts many people have told me to check out and I've simply missed too many times. I won't miss the shot at CRSSD. If you are a fan of Odesza, make sure to check in for his set!
---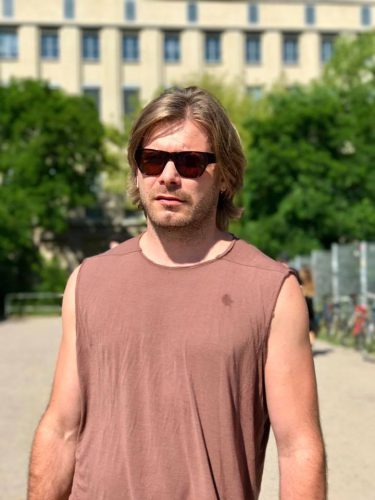 Marcell Dettmann

Facebook | Twitter | SoundCloud 
Techno never sounded so sexy as when Marcel does his thing. From working in a record shop in Berlin to playing at the legendary nightclub Berghain, Marcel knows exactly what he wants to do behind the decks – namely craft creative memories in the minds of the listener. His style is subtle but honed – refined by years of experience and a unique ear.
If you've not been welcomed to the sounds Marcel delivers, I highly recommend the set. I can't say enough of how excited I am to hear what he's going to blend for us at the festival. Here's a recent festival set he threw down and recorded thanks to Boiler Room. We're ready to groove it up to the beats he'll lay down!
---
 
Hito
The technical sensitivities in the ENTER. collective means Hito knows the quality she has to bring. She's one of the few DJs who still mixes on vinyl almost exclusively, and by which I don't mean Traktor or any of the other time-code vinyl setups. Hito is a breath of fresh-air in a Techno word so focused on the technical aspects of the genre.
What sets Hito apart is her ability to effortlessly blend styles of Techno together. I stumbled onto her style thanks to Richie Hawtin, he dragged her out from the Japan nightlife scene and into the international scene by offering her the exposure that Enter at the now closed Space Ibiza could only offer. She's focused heavily on bass lines – how they weave moods and tempos with all the elements on top of them. She even brought a new sensation to Enter – blending the scents of incense into her art.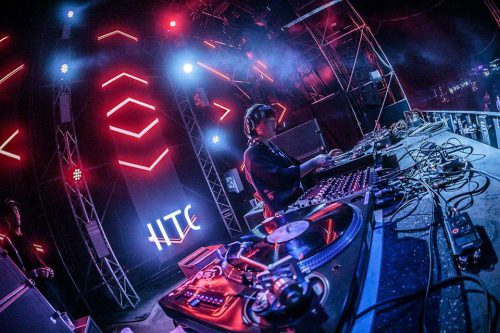 So why am I excited to see her here in my home town? I missed out on capturing what she did in Ibiza during my trip to the famous White Isle. This time, I'll get to hear her weave a neat journey near the shores of the bay, and groove to some fun Techno beats laid down by a female Japanese DJ with cat ears on her headphones.
I'll get to relive the days of yore – with a blend of all the problems a DJ used to face before the era of vinyl passed – skipping records due to dust interfering with the needle, the warmth of a vinyl percolating through the speakers, and watch as she deals with the issues all in time. I'm truly excited to have some sake and enjoy what she's going to deliver.
Need an appetizer? Check out this set recorded last year in London thanks to Mixmag:
---
So there you go – my six biggest reasons this CRSSD veteran is super excited for what CRSSD Festival Fall 2017 will be bringing!  There's no shortage of great talent, but these six artists are genuinely ready to bring the heat back out in the Autumn air by the bay!  Who are you excited to see?  Think I missed someone?  Leave us a comment and let's discuss!
Also, reach out if you want to catch us at the festival!  We'd always be happy to meet some readers and share stories!
---
Follow CRSSD Festival on Social Media:
Website | Facebook | Twitter | Instagram | SoundCloud | YouTube