Join the EDM Identity Team as we highlight the artists playing in September at The Gorge for ABGT250!
---
ABGT250 marks a special occasion: it's the first-ever Above & Beyond weekender, and we wanted to do something to commemorate the experience. Each week leading up to the event, we will feature two of the artists on the lineup, along with some recent releases or mixes so you can get to know their sound. Next in our series is… Jason Ross!
Don't forget to check out the other artist bios in our series to get hyped for what is certain to be one of the best weekends of the year!
---
When Jason Ross joined ranks with the Anjunabeats family in 2014, life for the aspiring young producer would never be the same.
Naming him as their breakthrough artist for 2014, Above & Beyond quickly took Ross under their wing and deposited him into a world where he could run wild with his brilliant blend of progressive and trance music stylings, setting the stage for a come up that to this very day has never slowed down. It had been two years since Anjunabeats had signed on a new artist, and when Above & Beyond set their sights on the work that included "Burma", they just couldn't resist the talent that emanated from every fiber of his being.
It was his original productions like "Atlas", a collaborative effort with Wrechiski, that would officially put him on the map. He received major accolades after the track's debut at Madison Square Garden for a little gathering that we all know as Above & Beyond Group Therapy 100.
On January 26, 2015, "Atlas" reached the number one spot on Beatport's trance music chart. This would solidify his spot as an Anjunabeats staple for years to come, inspiring a consistent flow of originals and remixes on the label. He also landed tracks on Anjunabeats Worldwide 06 with "Me Tonight", as well as Anjunabeats Volume 12 with "Frontier". 
With such a monumental burst onto the scene, it should come as no surprise that Jason Ross has always had a passion for the musical arts.
Growing up in Minneapolis, Minnesota, Jason Ross was first introduced to electronic dance music at the young age of 12 after spending some time studying the classical and jazz arts. Enveloped by the pound of the beat, Jason decided that he would dedicate himself to dance music and set out on a journey to chase his life's calling. Then, on one fateful day, Jason would hear ATB's "9PM (Till I Come)" and Darude's "Sandstorm", igniting a fire that he could never put out.
It was these two tracks that would be the catalyst in Jason Ross's life, leading him to purchase his first piece of production software. That culminated in the production of his very first album, all before he was even a teenager! Feeling the drive to take his tunes out into the real world, Jason Ross would land his very first residency at Fluxx Nightclub while attending San Diego State University. Jason Ross had found his happy place.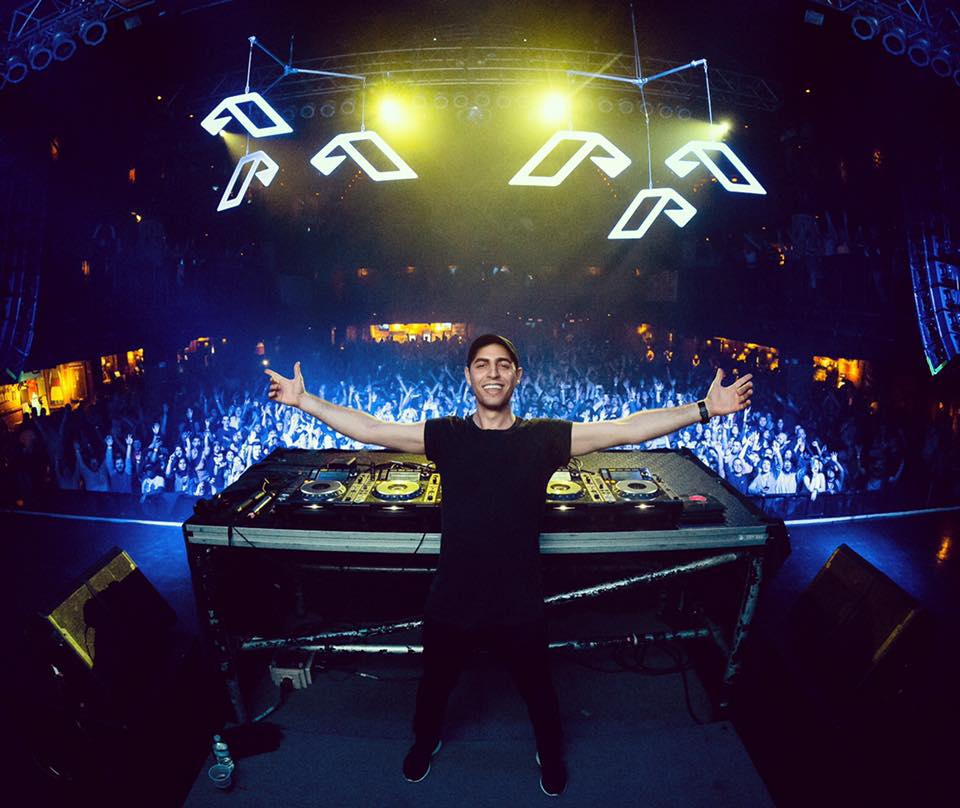 Jason Ross prides himself on delivering tracks that resonate with the trance family on the highest level, lighting up dance floors all over the planet with boundless energy and raw emotion.
When Jason hits the stage, it is like the rest of the world slows down, as his unique and defining melodies blast through the sound system taking us all on a rollercoaster ride of passionate "feels." Now a regular at many of the biggest shows and venues in the U.S. including Madison Square Garden, Above & Beyond Group Therapy 200, Electric Daisy Carnival, and Dreamstate, just to name a few, Jason Ross is stealing the spotlight and making his presence clearly visible.
Even when he isn't performing, his name remains, lingering in the airwaves as Above & Beyond and many of our beloved trance elite gravitate to his tracks, inspiring dance floor mayhem every time his tunes are dropped. All of this has helped to earn him the "future face of trance" crown by Electric Daisy Carnival creators Insomniac.
Next week, our "future face of trance" will take to the stage at Above & Beyond Group Therapy 250, joining forces with Seven Lions, a man known to break far outside the boundaries set by the dance music industry, setting the stage for a set that I can't even begin to predict. All I know is that if their collab on "Higher Love" is any indication, putting these two brilliant minds together behind the decks just may unleash a new blend of sound and artistry that we have never experienced before.
---
Follow Jason Ross on Social Media:
Website | Facebook | Twitter | SoundCloud