Join the EDM Identity Team as we highlight the artists playing in September at The Gorge for ABGT250!
---
ABGT250 marks a special occasion: it's the first-ever Above & Beyond weekender, and we wanted to do something to commemorate the experience. Each week leading up to the event, we will feature two of the artists on the lineup, along with some recent releases or mixes so you can get to know their sound. Kicking off our series is… Seven Lions!
Don't forget to check out the other artist bios in our series to get hyped for what is certain to be one of the best weekends of the year!
---
Seven Lions will be taking listeners on a musical journey this upcoming ABGT with a special B2B performance with Jason Ross!
One of the most jaw-dropping artists coming to the Gorge this September is none other than Seven Lions. One of the things that makes this performance so special is where he got his start: his musical career took off with his stunning remix of Above & Beyond's "You Got To Go" back in 2011.
For those not in the know, here's a fun fact: Seven Lions entered his rework of "You Got To Go" into Above & Beyond's official remix competition for the track, and the remix was so well received by listeners on Beatport that it ended up winning the competition.  Above & Beyond described the remix as "great (using a harmony as the main vocal line gets it off in a different direction straight away) and goes on to deliver in every way – musically it works, vocally it works and the production is excellent."
In countless interviews, Seven Lions has told fans and listeners how much Above & Beyond has inspired him over the years. "On My Way To Heaven" and "Satellite" are two other Above & Beyond songs that have received the Seven Lions remix treatment. I expect we'll be hearing one of his remixes during his back to back set with Jason Ross for ABGT250.
People still know Seven Lions as a dubstep artist, but today, he has branched out to make his own music entirely undefined by genres.
You can find songs in his discography that have underlying references to other genres such as trance or future bass. His selection of vocalists sets him apart, too. Seven Lions works with a variety of different vocalists on his EPs, and many of them are females with ethereal voices that take you away with their sound, similar to the vocalists you might find on a trance track. Take a listen to tracks like "Days to Come" with Fiora and "Creation" with Vok, and you can clearly hear Seven Lions combining beautiful vocals with the deep melodic bass creating a harmonious song.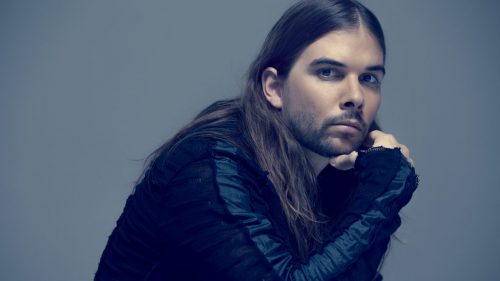 Seven Lions has released several EPs over the years, and their progression shows Seven Lions to be an ever-changing artist constantly expanding his sound. From listening to Worlds Apart to Where I Won't Be Found, the change in his musical style is apparent. More than that, each EP takes you on a different journey, where you get a sense of certain emotions the song wants you to feel.
There is so much depth to Seven Lions' music than just bass, and his inclusion in Above & Beyond's historic event is sure to bring a new edge.  Don't take my word for how great Seven Lions' music is: add his EPs to your ABGT250 playlist and have a listen yourself!
---
Follow with Seven Lions on Social Media:
 Website | Facebook | Twitter | Instagram | Soundcloud | YouTube 
Featured Photo by RUKES