What We Like is a new series that features genres we like in the electronic music scene.
---
The What We Like series focuses on a sole genre that a contributor to the team is passionate about. Each month, that contributor will dive deep into the genre they care most about to bring you some history, information, and of course some music too. Our intention is to not just to provide some music for you to listen to, but to guide you on your journey in discovering new music or help you develop a deeper connection to genres you already love. This month's edition of What We Like is focused on Tech Trance!
Tech Trance is best described as a sub-genre of electronic dance music that marries elements from both techno and trance production. In essence, it is the edgiest of all the trance sub-genres and one that has garnered quite the massive following in the trance community since it's emergence back in the mid-1990's. Now, although its relevancy sits high among those with close ties to the trance genre, tech trance actually focuses more on the techno elements, incorporating traditional elements of techno, with its repetitive nature and strong 4/4 beat, while deriving its melodic elements from Trance.
Tech Trance productions tend to have a tempo of around 135-150 beats per minute and the synths on a tech trance piece are often short, more repetitive, and contain fewer note changes than traditional trance, often having the same note played in a unique or alternative sequence. In addition, tech trance tends to gravitate its focus on a driving sound while often using distortion as an effect on the melodies. But what about breakdowns and builds? While these may be indispensable elements of many of the most popular genres and sub-genres of electronic dance music they are much less prevalent in tech trance. As a result, more abrupt stops and starts are used to increase the effect of sudden changes within the music. In other words, the melody will suddenly stop, leaving the drums and a completely different synth to begin, whereas trance songs would generally continue with the same melody (Many Alex Di Stefano productions are a brilliant example of this type of breakdown).
Although it saw its beginnings back in the mid-1990's, tech trance really didn't begin to evolve until the early 2000s. With a slew of producers like Keith Edwards, Skyscraper, Owen Vallis and DJ Amber on the job, tech trance began to find its way. It wasn't until 2006 and after when artists like Dave Schiemann, Simon Patterson, Bryan Kearney, Will Atkinson, Matt Bowdidge, Sean Tyas, Alex Di Stefano, Jordan Suckley, John Askew, Marco V, Indecent Noise, Tempo Giusto, and Mark Sherry, just to name a few, would stretch their tech trance legs seeing that the genre would begin to explode. Today tech trance is on the rise and has fast become one of the most celebrated and sought after sub-genres in the trance community, breathing new life into the true trance underground.
One of the best ways to discover new music, artists and labels is by listening to radio shows that thrive on sharing what's out there. Check out these six shows and their curators below!
---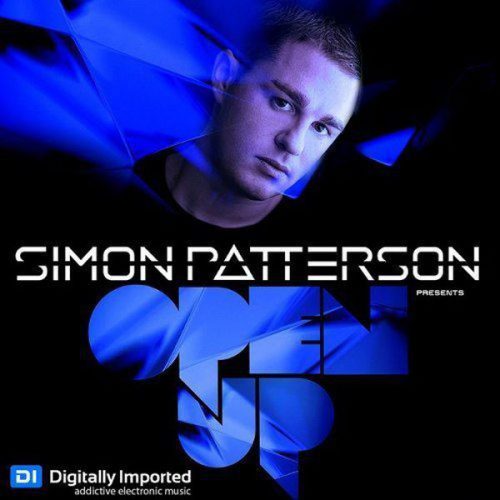 Simon Patterson Presents Open Up
Simon Patterson's Open Up brand has truly become the bench mark for high quality underground trance, tech and psy. His weekly radio show aired every Thursday at 10:00 GMT on www.di.fm/trance (Digitally Imported Radio) deserves some serious accolades as it is the hottest showcase of music from the tech and psy scene as well as it is the first place to hear the fresh new sounds emerging from Simon's studio. In addition, Simon has recently been named as one of the VII elite, a new record label and brand pushing the boundaries of cutting edge tech and psy. Among the ranks with Simon are psy and tech masters Astrix, John Askew, Freedom Fighters, Sean Tyas, Will Atkinson and Blazer. On a personal note, one of my favorite Simon Patterson tech trance productions to date would have to be "Thump". This track dishes out tech trance perfection in every way and even has room for a melodic breakdown in the middle of the piece revealing to all who listen that Simon Patterson truly is nothing short of a multidimensional genius!
Check out our featured interview with Simon Patterson right here!
Stream Simon Patterson – Open Up Episode 201 on SoundCloud:
Stream Simon Patterson – "Thump" on SoundCloud:
Follow Simon Patterson on social media:
Website | Facebook | Twitter | SoundCloud
---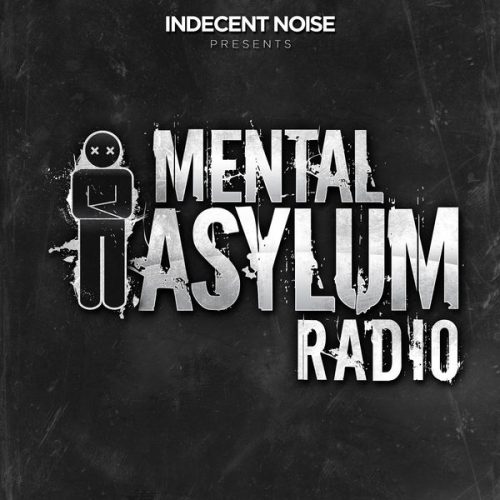 Indecent Noise Presents Mental Asylum Radio
Aleksander Stawierej, aka Indecent Noise is no stranger to the techier and darker side of trance and if you have ever had the chance to check out his extraordinary radio show called Mental Asylum Radio, airing every Thursday at 9 pm GMT / 10 pm CET on afterhours.fm then you know exactly what this trance master is capable of. Recently celebrating it's 100th episode and celebrated as the most appropriate home for the mentally insane, Mental Asylum Radio features the sounds of the electrified, twisted, and more up tempo side of trance. In addition, Indecent Noise holds nothing back when it comes to his live sets and original tracks. Oozing with speed, power, insatiable techno kicks and crunchy beats blended with that sweet trance euphoria, Indecent Noise always comes with the fire.
Check out our very special interview called MyStro Presents Storylines With Indecent Noise by clicking here!
Stream Indecent Noise – Mental Asylum Radio 100 (Past, Present, Future) on SoundCloud:
Stream Indecent Noise – "Come Get Some" on SoundCloud:
Follow Indecent Noise on social media:
Facebook | Twitter | SoundCloud
---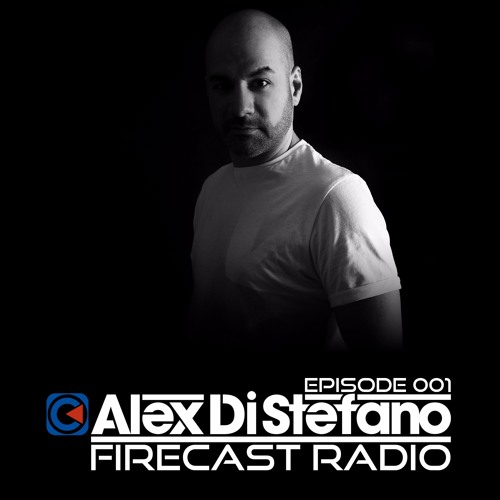 FireCast Radio With Alex Di Stefano
Is he techno? Is he trance? One listen to Alex Di Stefano's Podcast that he has dubbed FireCast Radio, airing every 1st of the month, and it becomes unbelievable clear that this is an artist who has forged his own unique path, crafting a style of tech trance all his own. Alex Di Stefano brings a breath of fresh air to the electronic dance music scene with his out of the box style and his implementation of only the grimiest of the underground sounds. If we rewind time and take a look at his artistic growth, history would show us that Alex's desire to try new sounds and musical flavors would ultimately lead him to Rimini where he would hone his craft, unveiling a brilliant talent that highlights combining techno and trance styles made evident in his 1998 Hesperia EP with "Blue Waves", Mizar EP with "Volcano", and Mizar EP II. As the years progressed, Alex would begin to release tracks in more minimalist style which would evolve itself to what we call his tech-trance style of today, avoiding all the mainstream evolutions that seem to be flooding our current scene. 
Stream Alex Di Stefano – FireCast Radio 012 on SoundCloud:
Stream Alex Di Stefano – "Escape From The Past" on SoundCloud:
Follow Alex Di Stefano on social media:
Facebook | Twitter | SoundCloud
---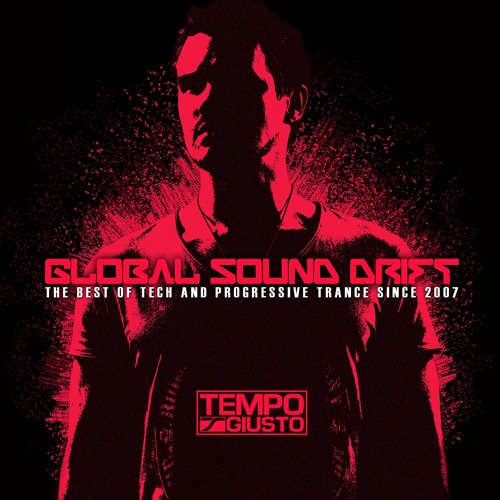 Global Sound Drift With Tempo Giusto
Now, we can't talk tech trance without giving a shout out to the tech trance king himself, Tempo Giusto! Debuting in 2008 with the single "Agent Orange" Tempo Giusto has since hit the big time with six top ten hits on Beatport. Tempo Giusto has redefined the art of driving trance and both 2015 and 2016 will forever be known as the years that Tempo Giusto reigned supreme. He was named Finland's best selling trance artist in 2015 and #29 globally with hit singles including trance hits 'Benzin' (#4 on Beatport), 'Blacksmith' (#4 on Beatport), 'Majestic' (#8 on Beatport) and 'TechCorp' (#9 on Beatport). Described as a "true magician" and "the king of triplets" by some critics and artists, Tempo Giusto is without a doubt an innovator of his genre and one of the future driving forces in the club music scene. If you want to hear the latest and greatest of all that is tech trance, fans have to look no further than Tempo Giusto's wildly infectious podcast called Global Sound Drift.
Stream Temp Giusto – Global Sound Drift 106 on SoundCloud:
Stream Tempo Giusto – "Benzin" on SoundCloud:
Follow Tempo Giusto on social media:
Facebook | Twitter | SoundCloud
---
Jordan Suckley Presents Damaged Radio:
Hitting the airwaves every third Tuesday from 9:00 pm to 10:00 pm GMT on Digitally Imported Radio, Damaged takes you deep into the twisted realm of tech trance with Jordan Suckley leading the way. What you will find as you listen is that Damaged Radio hosts a slew of maestro's both new and fresh to the scene as well as well established artists boasting the very best in tech trance genre-defining sounds. When it comes to Jordan Suckley, track selections with a lot of edge are his go to choices, always taking his listeners on the ride of their lives. HIs unmatched drive to take his passion for both the techno and trance genres is clearly translated through all that he does whether it be in his live shows, original productions, or radio show. With a flair for the acid sound mixed with deep bass, melodic breakdowns, and a whole lot of tech driven kicks, Jordan Suckley has this genre on lock. And if we are going to be honest, the tech trance genre would not be complete without this talented young artist firmly planted in the drivers seat.
Check out our interview with Jordan Suckley HERE!
Stream Jordan Suckley – "Damaged Radio 68" on SoundCloud:
Stream Jordan Suckley – " Ritual" on SoundCloud:
Follow Jordan Suckley on social media:
Facebook | Twitter | SoundCloud
---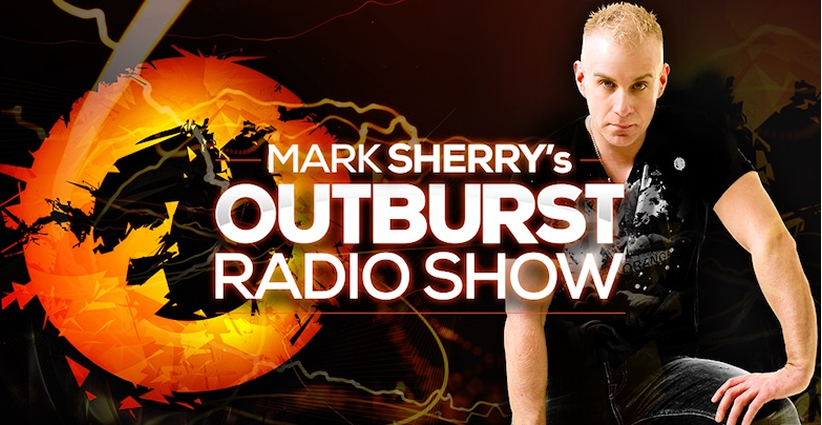 Mark Sherry's Outburst Radio Show
As is made evident by Mark Sherry's brilliant Outburst Radio show track selections, this is a man with true diversity and experience. While not always locking himself down to one specific sub genre Mark Sherry has built an empire surrounding himself with everything that oozes trance! Mark's Outburst Radio Show, airing every Wednesday at 12 pm on the DJ Mixes Channel on Digitally Imported Radio has amassed a huge global fan base but continues to stay true to it's trance and tech-trance beginnings. This weekly 2 hour show and iTunes podcast has boasted huge guest DJ mixes from some of the scene's biggest names such as Ferry Corsten, Gareth Emery, Judge Jules, Fergie, Arty, Lange, Rank 1, Andy Moor, Michael Woods, Sean Tyas & Orjan Nilsen just to name a few. Clearly this is a man with a broad repertoire but at the end of the day, it is in tech trance that Mark Sherry finds his sweet spot. To get a true feel of who he is as a tech trance artist check out his set from Circus Hell in Montreal Canada and be prepared to be blown away with some of the darkest tech trance beats this man could offer up!
Check out our Mark Sherry live at Circus Hell event review right here!
Stream Mark Sherry live at Circus Hell Montreal on SoundCloud:
Stream Mark Sherry – "Gravitational Waves" on YouTube:
Follow Mark Sherry on social media:
Website | Facebook | Twitter | SoundCloud
---
But wait! There's more! My tech trance honorable mention: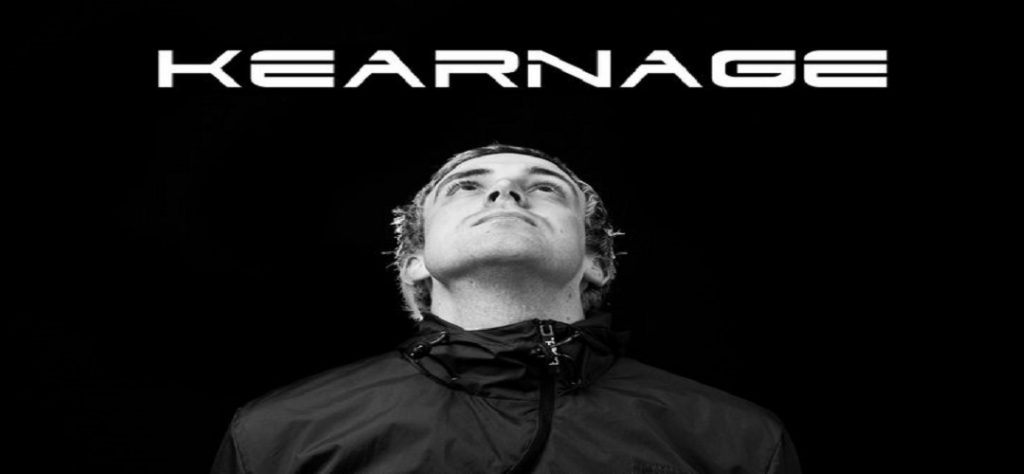 Bryan Kearney Presents Kearnage:
Bryan Kearney is probably one of the most versatile artists on this list and his attention and passion for the tech trance genre certainly deserves some major praise. While you never know what Bryan may be in the mood to deliver, his knowledge and expertise of everything trance has seen him dive into the world of tech trance through his insanely popular podcast appropriately titled Kearnage. His genius tech trance expressions are also very much present within his original productions, 2 perfect examples being "Ridiculous" and "El Gato" under his tech alias Karney. Bryan Kearney has mastered literally every trance art form and when it comes to his tech trance expertise, he is at the top of his class. The set that I have chosen to highlight below is the perfect example of his diversity but his true tech trance soul shines brightly in the latter half of the set. Now, this may be a contraversial choice for an article focusing solely on tech trance but in my opinion, everything this man touches turns to gold and with tech trance high on his list of mastered musical art forms, I certainly had to give him a nod.
Stream Bryan Kearney – Kearnage 105 on SoundCloud:
Stream Bryan Kearney presents Karney – "Ridiculous" on SoudCloud:
Follow Bryan Kearney on social media:
Website | Facebook | Twitter | SoundCloud
---
Let us know what genres YOU would like to see in the future in the comments and stay tuned for next month's edition of What We Like!