This week Simon Patterson will grace the Dreamstate stage once again, heading back to SoCal for an incredible Trancegiving reunion.
---
In honor of his return to Dreamstate, we simply had to touch base with the trance powerhouse and see if he would "open up" and give us some exclusive details about his most recent achievements and ventures! The excitement reached a fever pitch when Simon Patterson announced that he would be signing on with Insomniac Records, ultimately leading to his first release on the label called "Vapour Trails". A stunning track that gives us a glimpse into his diversity and his ability to not be held down by any specific sound. In fact, Simon Patterson has always been quite the genius when it comes to his craft and this year he plans on upping the ante even more, fusing his innovative sounds with new technologies and visual art.
If we look back a Simon's illustrious career we find that this is a musician who has had 21 consecutive Beatport number ones like "Dissolve", "Now I Can Breathe Again", "Apex", "The One", "Shadows" (with Astrix), "Brush Strokes", "Northern Lights", "Here and Now", "Latika", "Thump", "Smack", "F-16", "Bulldozer" and "Mood Swing". As a musical pioneer he has nurtured his brand Open Up with an incredible radio show highlighting the biggest and best tracks to ever grace the scene, and has crushed dance floors all over the planet at some of the biggest events around the world including Dreamstate, multiple editions of the Electric Daisy Carnival, Beyond Wonderland, ASOT, Creamfields, Tomorrowland, Evolution, Mayday, and Luminosity. Now a proud member of the new label VII with John Askew, Blazer, Sean Tyas, Astrix, Will Atkinson and Freedom Fighters, there is absolutely no stopping this incredible trance tastemaker.
Stream Simon Patterson – "Apex" on SoundCloud:
If you love trance and don't know who Simon Patterson is, then you have apparently been living under a rock! But what better way to get up to date about the music maestro than with a little chat. So let's get right to it and let the man himself reveal to us all what he has been up to and what is coming soon from him both inside the studio and on the tour circuit.
---
First and foremost, EDM Identity would love to congratulate you on your marriage earlier this year with Sarah, your long-time girlfriend. So, the world wants to know! How's married life treating you?
Thank you. That's very kind of you. Life is great. I feel blessed to have such an incredible person by my side.
Just recently you signed to Insomniac Records. What led up to your signing with the Insomniac behemoth and what does this mean for the future of Simon Patterson music?
Well, I've been playing for Insomniac Events for some time and when the opportunity came up to make a record for their label it made absolute sense. In terms of the future, I'll still be making more underground music for VII and I have a few other new vocal projects I'm working on but it's too early to say what the plan with those will be.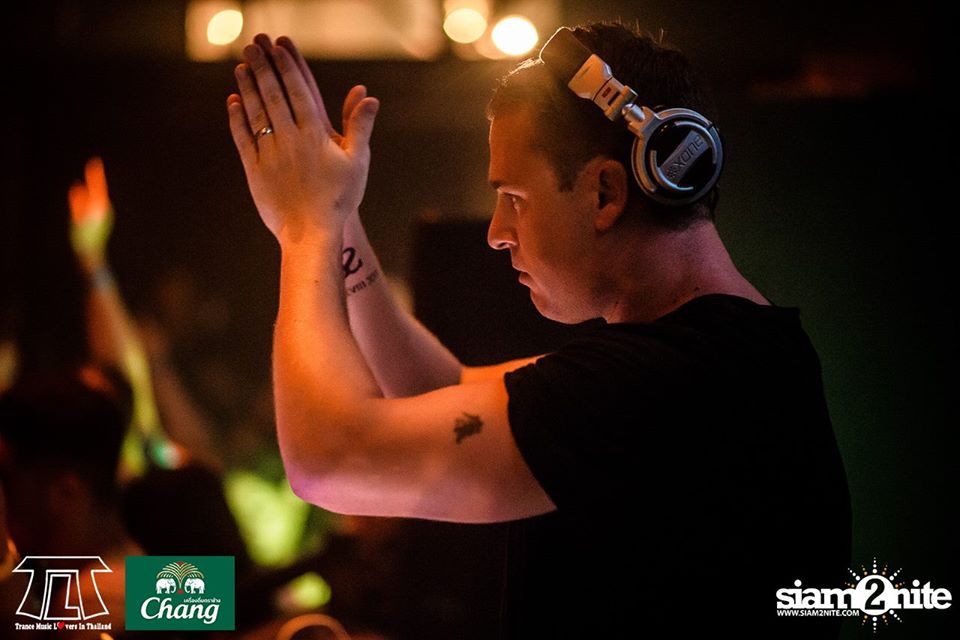 While we are on the topic of Insomniac Records your first release on the label titled "Vapour Trails" has hit the airwaves. From the sounds of it you went through a grueling process to perfect the track and make it just right for its debut. What was that process like and what does the final product mean to you?
If I'm honest there were some incredible periods of frustration during the development and finalization of this record. It's a long story but essentially it took six months from when I started to when we had a final version everyone was happy with.
In regards to your recent video project for "Vapour Trails" you made a statement on your official webpage that read, "I have a picture I want to paint and I want to paint it using more than one color. But don't worry…come January the canvas will be getting a substantial addition of your favorite flavors." What does this all mean for Simon Patterson fans? Can you fill us in with more details?
Sure, I can tell you exactly what it means. There are a % of die-hard fans who are more into my tech trance sound al la Apex, Thump, Smack, Latika etc that doesn't get this record. Because 'Vapour Trails' falls outside of their expectations they feel let down I guess. I get it and to an extent – considering how long it takes me to make records and therefore how infrequently I release them – I sympathize. But what I'm saying is that I'm not just a tech trance producer. I like all kinds of music from techno, trance, pop, whatever. It's about quality songs, quality melodies and if it's a vocal track having lyrics that have depth and meaning. I refuse to be pigeon-holed but at the same time I'm clarifying to those die-hards that I am just as much of a tech trance fan as them and as such they have nothing to worry about – come January there'll be something big, hard and juicy they can wrap their lips round.
In regards to your latest music video for "Vapour Trails" how did you come up with the concept and how did it all come to fruition?
A good friend of my manager and mine is a guy called Anton Nelson. He's a super talented filmmaker that shoots all kinds of incredible stuff. He's been on tour with AC/DC, he shoots all over the world for Redbull – filming extreme sports of all kinds and so when my manager had a meeting with him about the track this was the concept they discussed and agreed on and when it was presented to me I loved it. It's a modern, fresh representation of an incredible art form – parkour – carried out in an old relic left over from the Soviet Union era of communism where such art would probably not be tolerated. I love the irony in that.
Being part of the inaugural Dreamstate event in Southern California is an honor not many can boast. But for you, your homecoming is just a few short weeks away. How are you preparing for the event and how do you plan on outdoing your set from last year's Trancegiving celebration? 
I can't give away anything at this stage but I'm pretty focused in the studio right now getting everything perfect for that set.
In your opinion, how has Dreamstate helped to bring the trance genre back to the states? Do you see the brand continuing to flourish and what does the resurgence of trance in the states mean to you?
There's no doubt that Dreamstate and Insomniac have played a huge role in presenting trance to a much wider global audience and as the brand grows and takes on more festival dates in more countries across the planet – then so the momentum of kids gravitating to our scene, from the tired, boring EDM world, will increase.
Dreamstate hosts some of the biggest names in the industry and to produce trance music you have to love trance music. How do you separate business from pleasure and remain professional and collected behind the scenes of Dreamstate or at any event for that matter? Do you still get excited when you brush elbows with your favorite trance artists?
Luckily I'm very fortunate in that my business is my pleasure. Trance is my love and so to be able to do it as a job is just insane. The community of trance DJs – in terms of the ones on these festivals is actually pretty close so I have a bunch of very close friends that I always hang with at these events.
Let's switch gears a bit and talk about a brand near and dear to your heart. This of course is Open Up. Anything new and exciting you have planned for the radio show or the Open Up tour circuit?
Well this year has been an incredible year for Open Up. We have done major shows in London, Sydney, Melbourne, Buenos Aires, Vancouver, Toronto and Montreal and we have our final two shows in Chicago and then NYC in December. We're just working on the cities / dates for next year but it's looking to be bigger / bolder / better. In terms of the radio show it's about to reach the 200th episode and then after that we are having a complete format change which is going to be very exciting but I can't give too much away about that just yet. Watch this space. And then the OU clothing brand is also going from strength to strength. We've had a few runs of sell out designs this year and are going to be launching the 2017 designs more than likely in Feb or latest early march. They look amazing.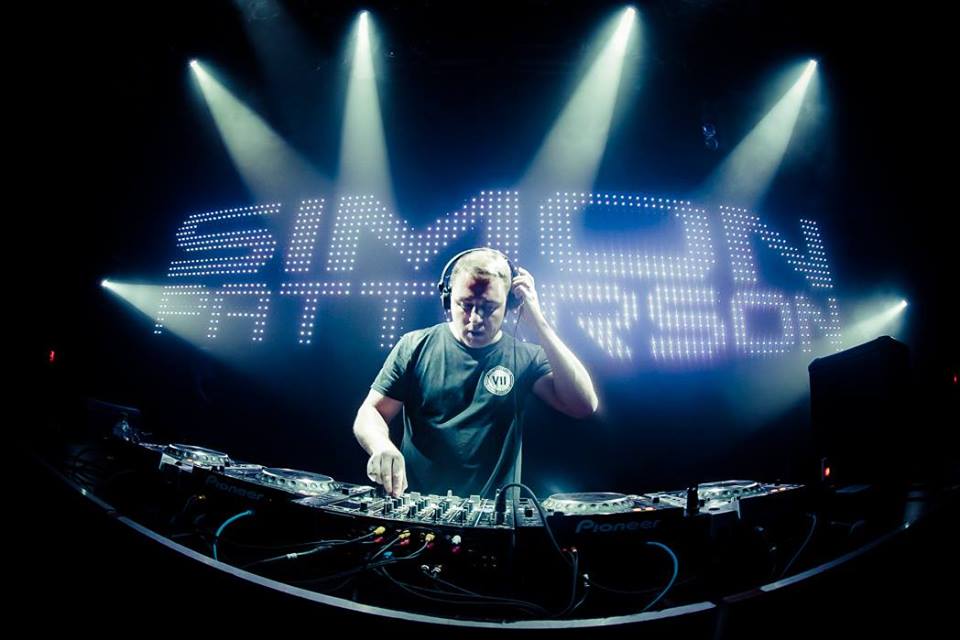 Fast forward to 2017 and the world is your oyster. What are some of your goals for the upcoming year and how do you plan on raising the bar for yourself as trance continues to grow and evolve?
Well, this year I don't think I released enough music. More than likely because of how much of my time 'Vapour Trails' took up. So my main goal next year is to make and release more tracks. I also want to play in Japan. I've played pretty much everywhere but I've never played or even been to Japan. That is something I want to make a reality in 2017.
---
Follow Simon Patterson on social media: