Aleksander Stawierej, better known as Indecent Noise, is no stranger to the world of Trance music.  Having emerged in 2009 from the shadowy depths of darker Trance, he's become a tour-de-force of dark and energetic Trance. 
---
I've had the pleasure of sitting down with Indecent Noise before – but this time, we touched down right before his set at Dreamstate USA – or Dreamstate SoCal 2016.  He's no stranger to the festival either, having played at the inaugural event as well.  Last year, we also sat down for an interview, but a technical issue ate the recording, so we had to get back together this year and see what's up. So, who is Aleks, and what is he thinking right now – near the end of 2016?  Let's dive deeper into the storyline.
Listen live via the player below and read along with the transcription below:
---
Welcome back everyone, this is MyStro, back with another episode of Storylines. This time we are sitting down with Aleks, aka Indecent Noise, at Dreamstate Southern California, or Dreamstate USA if you will, 2016.  Aleks plays tonight, so what do you have in store for everyone?
First of all, thanks for having me again, it's always a pleasure to do it.  Well, what do I have in store? Oh God. There's plenty of new music I want to test, and I haven't actually had a chance to do it before, so when people tell me, "Oh, we are super excited to hear you are playing." and I say, "Yeah, I'm excited to hear I'm playing as well, because I've never had the chance to play these tracks on a massive sound system."  I only finished them in the past two or three weeks, so basically it is plenty of new material plus a few classics.
If you missed it, you can find the set on Aleks' SoundCloud:
Cool, so I'm assuming most of this will also be on Tales from the Mental Asylum Volume 4?
But No…
Oh Cool. So, it is "new new?"
It's "new new," and a few of the tracks are coming out outside of Mental Asylum. On [Future Sound Of Egypt], on Damaged, Jordan's Damaged, and Mark Sherry's Outburst.  I just decided to take some of my material to release outside of my main label. So, I'm excited.
Very cool. Speaking of Tales, I know it is coming out soon, what were you most excited about from creating the latest volume, and what was the greatest challenge for this year's version?
This year, the major difference is that I decided to give a chance to brand new producers.  We have a great selection of Tech Trance and Trance from not super established names, like Argentinean duo R.E.L.O.A.D., or Michael Kaelios, and other boys. They deserve recognition, so that's why I decided to keep my focus on brand new, forthcoming names. I'm very proud of the guys, the music is great, and I'm pretty sure you're going to love it.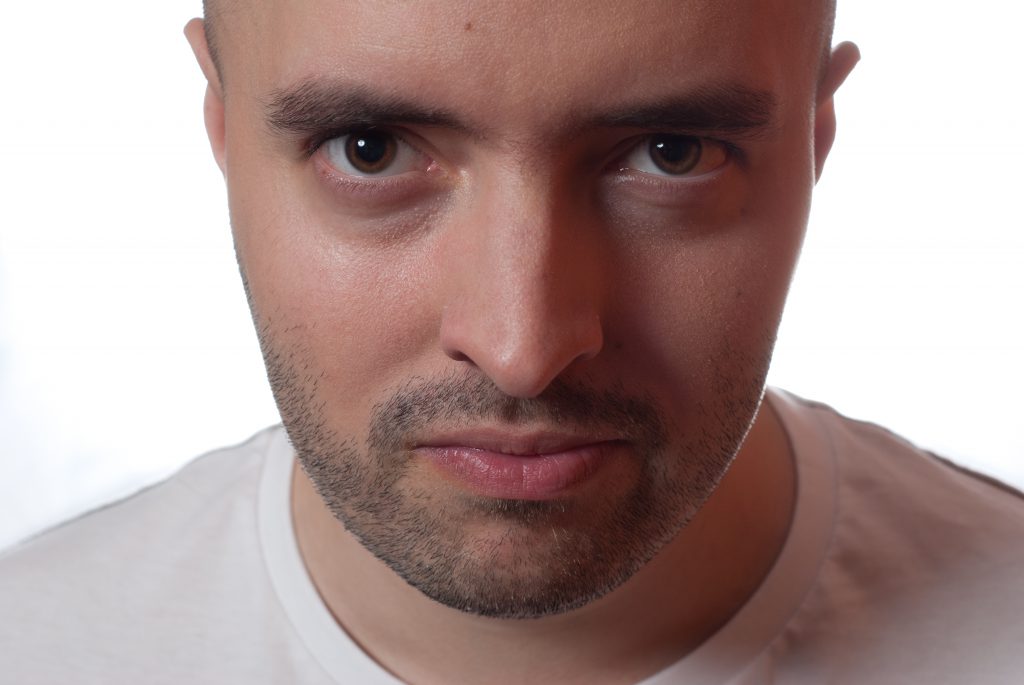 Sweet! I'm looking forward to it man.  Dance music culture continues to evolve throughout the world.  This year we've seen this resurgence, if you will, of the Trance genre, and Dreamstate is kind of an epitome of that.  What do you see, from your perspective, propelling the genre further?
I don't think that this year was the most breakthrough.  I think that it is slowly getting bigger and bigger, step by step, and it is super cool that we have the Dreamstate guys, the Insomniac guys, that were bold enough to sort out a Trance-only festival over two days and four stages, and fill them with these amazing names.  What's propelling the genre? I'm not sure – I think it is our passion. We're not going to jump ship, we just love what we do. We love producing and playing this music, and we are going to continue. Of course, with the help of Insomniac, you know?
Certainly! For you personally, what's been your proudest moment over the last year since we last talked?
Well, asking my girlfriend to finally marry me after six years of being together… so yeah, I think that's probably my proudest moment.
Well, Congratulations!
Thank you so much. *Laughs*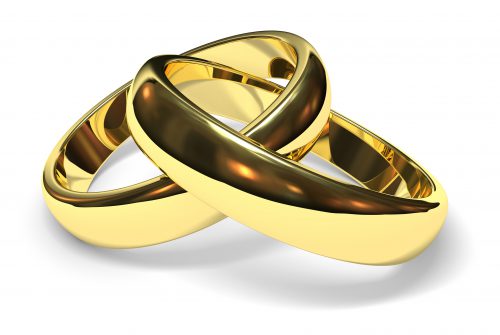 You've always been about energy in your productions.  Is there any piece of technology that's been new in your [tool]kit this year, or has come out as far as technology continues to morph that's been important in continuing your trend of energetic productions?
Yes! I finally moved this year, after many years of Ableton, to Traktor.  It's a fantastic piece of technology.  I'm using the power of the D2 controllers, and you can just… except they are just playing music, and you can just skip through the tracks live; basically, create them anew. You can loop them, cue them, go back to cues. Actually, there is this "flags" mode, that lets you can cue certain parts while the track continues to play but you can cue certain parts and go back to the part you left before.  The remix decks are great, the stems format is really cool and very innovative.  Yeah, Traktor was the biggest upgrade this year.
I'm thinking about maybe getting a Maschine next year – but now it's Trance music, and it's hard to add another layer of sound to something that is packed already.  We'll see – I will try to do my best, because, as you know, I'm always chasing the technology, because I always want to be on time with it. We'll see."
Very cool. Traktor's a very powerful program for sure.
It is… it Is.
Since you've talked about getting engaged this year, what's been the biggest challenge for you touring, and has there been anything, or two things, that you can't travel without?
Ummm… 3DS! Nintendo 3DS is one of the things! And the other thing is a good book, I would say.  You know, I just always keep those things when I travel; got to keep my mind busy.  As you know, traveling is the worst part about the job.  I think this year, it was the first time I felt, "I'm not young anymore," and I just need to chill out and just take things easier.  Yeah – that was it you know.
This year was very challenging – there were great moments, there were bad moments – you know, like every year.  I spoke to my agent Chris [whom he motioned to in the room] and we agreed together that this year was the most difficult.  Well, it's almost over and we are looking forward to the next year with new adventures and new challenges. It's going to be definitely awesome.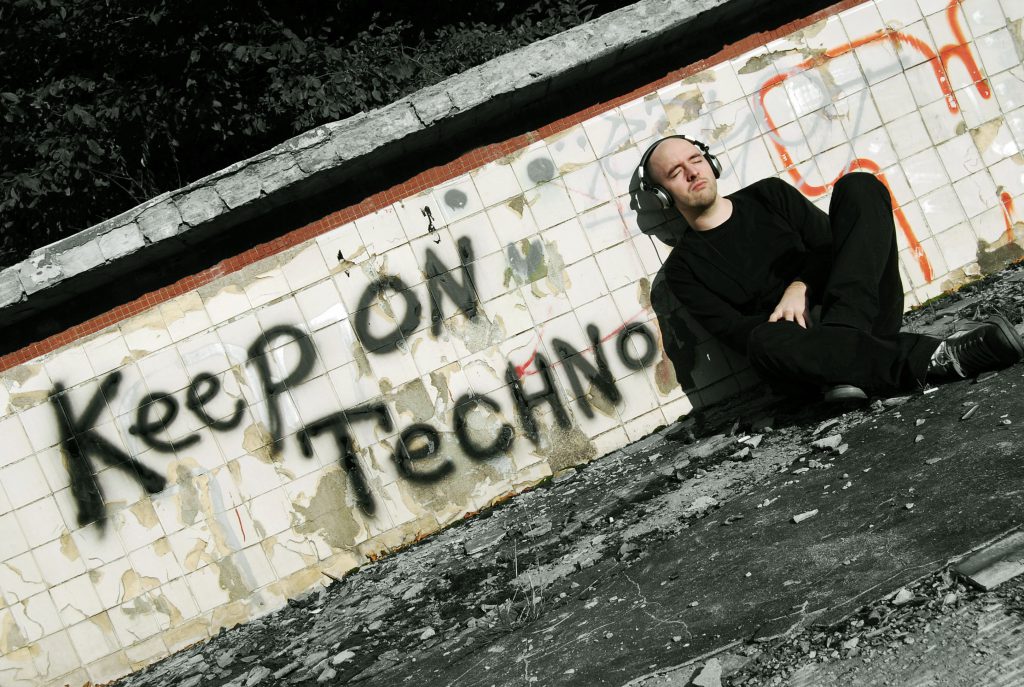 Speaking of new challenges, I heard you had the honor of playing an 11-hour set in Poland this year.  Obviously, we've seen the rise of extended sets and Open-To-Close sets. What's was the greatest challenge for the 11-hour set creatively for you, and then, what opportunities would you like to see in an Open-to-Close environment for you?
Alright, that was a very special event because I did 11-hour "Classics" set.  I started with 4 hours of vinyl – that was the most fun part I just need to tell you.  The party was made of two parts – 4 hours as a garden party during the day with vinyl, and then we moved inside and I'm playing another 7 hours.  It was difficult from a stamina point of view.  I had like 2 bad moments.  There was a lot of friends with me, and my best friend asked me if I wanted to keep it going or if I wanted to change because I looked bad in his eyes, just barely standing up there after nine hours.  I told "No Mateusz just leave me be.  This is my bubble, and if you take me off the stage I'll probably collapse or die.  This is the only thing that keeps me going, the music."  So, it just was almost like autopilot, but that was really cool fun and really rewarding.  Would I do this again? Yes, but maybe not 11 hours.  I don't mind playing vinyl, I could do it as an Open-to-Close thing.
You know, vinyl, as a medium, it is very fragile, and its heavy! Just taking music for four hours, I just had this massive crate with me.  Imagine carrying music for 11 hours – you'd have this massive truck filled with vinyl.
We have plans for more open-to-close next year.  It's really cool that promoters are switching from the stacked lineup with one hour slots, and decided to give people more time, like 3+.  That's really cool. I'm a massive fan of open-to-close, because I love to see how the venue is getting full slowly, and slowly how the people react to the music, and how everything is in your hands, you shape the night, you shape the mood in the venue, so you can do whatever you want.
In two weeks, I'm doing the open-to-close tour in Australia.  4 cities – Sydney, Melbourne, Adelaide, and Brisbane across two weekends.  I'm really looking forward to it; I'm pretty sure it's going to be good fun.
That sounds awesome, unfortunately, I will be stuck here in California. *Laughs*
Darn it! And this is Southern California, right? And here it is bloody raining, right now? *Laughs*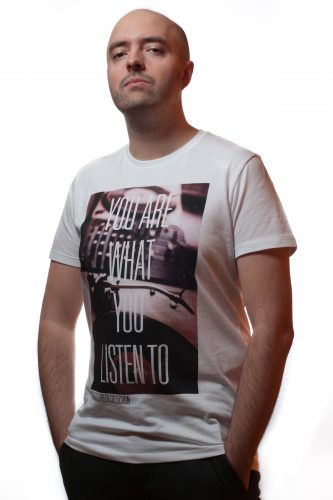 Obviously, since you've talked about Dreamstate, you've got to talk about the other big Trance brand, which is Luminosity.  You're going to be there, as we know it, for the 2017 party.  What makes Luminosity so special for Trance as a genre, or as a festival in general, and what are you most excited about for the event?
I'm playing in my sixth year! Jesus time flies so fast! I think it's just atmosphere you know?  It's an open-air party, and a few thousand ravers, and a great lineup.  You know, it's during the day, starts at 12:00 and it is til eleven or midnight.  Just people are the best mixture – imagine taking the best pieces of crowds from all over the globe and put them in one place – this is the best crowd possible, only the passionate people, there are not random faces.  Everyone has a great time, raving, and I personally think that it's one of the, if not the best, festival for Trance heads.
I know people are flying from all over the globe – a few of my friends from Argentina, the people from Australia are flying in – just for the experience.  This year it's four days, and it's going to be absolutely fantastic.  I'm looking forward to it.  I'm playing Friday, which is the first time. I'm not obligated like last year, where I played Hard Trance Classics.  That was my fifth year in a row, and we basically decided we would deliver something special.  So, I'm playing Friday, and I'm going to play Tech-Trancey vibes, or something more summerish…
That's another thing – I think everyone approaches Luminosity different.  It's a daytime rave so the music selection is more uplifting and summerish, instead of just ridiculous banging Tech-Trance or Psy-Trance.  It's a very specific.
I would recommend everyone go to Luminosity. It's a once-in-a-lifetime experience. *chuckles*
You know a friend of mine, I took him to Lumo three years ago, and he's like, "Okay, I guess I'll check it out."  We left from Poland, and now every year he's just the most excited guy on the planet Earth, "Luminosity! Yeah!" Once you go there, every time you're going to want to be back."
Cool. Who surprised you, out there, as far as a producer who's rising out of nowhere?  You've mentioned new talents on your Mental Asylum compilation, other than those talents, is there anyone else?
This is a good question. I don't know… who was the guy who made the biggest breakthrough this year…?
If anyone… *Laughs*
Chris (Aleks agent): "I think this says it all…"
I don't know… personally, I don't know. Allan Watts is one of those names… If I said Lostly, that would be because last year I said the same thing… that was the biggest surprise to me. André my good friend.  He's just keeps delivering tune after tune. The material he has for next year is unbelievable.  David Forbes, definitely, he is coming back with unbelievable music.  It's just crazy the music he played me in his studio in Glasgow a couple of weeks ago, it is just huge, it is going to be big next year.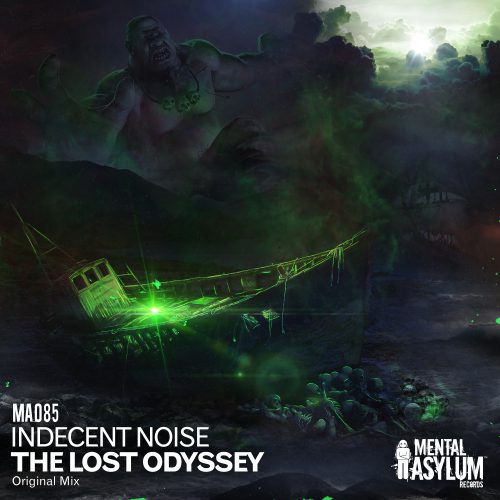 Let's talk Lost Odyssey really quick. It is not what I would call your standard sound, but it was a really neat change from a creative standpoint for you, not just creatively but from a career broadening sound scape.  What really sparked that track for you, and did you go through struggles during the production process since it was so different?
*Laughter* The Lost Odyssey, that was just one big experiment.  I would say I was just bored as hell in the studio, playing with this arp, and if you dig enough on my Facebook page, the music page, there's there is the video on how I was making it.  It started as a collaboration with Ram (Roman Olegovich Pen'kov), as a part of it, and when you see this video, you can see, it's like an hour video or an hour and a half, just from the arp, adding more layers, and more layers.  Actually, it's a really cool video, you can check it and see how I work.
Then I discovered that the track was built from two parts. I always work like this.  Let's say I have the percussion done, the bass line done, and then I add elements, it's just segments of different ideas, playing with those percussive parts and bass line parts.  I can just see the blocks of ideas, and this is how it was created right?  The first part was turned into the collaboration with Ram, and the second part was The Lost Odyssey. I really liked producing it, it was really fun; really, really, really, really, really fun. All those parts were written live, on Virus – I just sat there, turned up my Virus, picked the sound and started playing.  Everything is recorded live on this track, which is kind of interesting.
I think that was the track that was needed for me, just to, I would say, widen my soundscapes like you said, but right now I'm just back to basics, which is Tech-Trance, and I'm really happy with what's going on in the studio.  There's plenty of material; I'm stepping back from the Psy-Trance, but thank you that you brought it up, I'm very proud of this track.
I know plenty of people were like, "What the hell is this, and what do you think you are doing?" basically as an artist you know?  This is the worst thing, I'm telling you. No one… No one has the right to force an artist and tell him what he wants to do.  We are a free spirit basically, right! We are creative animals.  Just the pushing from third parties or other people telling you, "You want to do this." This is not going to work.  You just need to trust us, and what we are doing.  If not, we are just going to fool you, and fool ourselves; just try to fake things.  Just go with us, stay with us, and you won't be disappointed. I'm telling you, you won't be disappointed with Indecent Noise in 2017.  I'm telling you now, so yeah!
Very cool, I'm going to dig into your past crate here.  What was your first ever job?
This.
Boy you got lucky! *Laughs*
Yeah, when I was 12 I told myself that I would never, ever work for anyone else, and I would be my own boss.  So, after I finished my university, it was just this.
This is my first and only job.
Lucky, Lucky! Last question – it goes out to people who aren't yet established. What advice would you give them, since you were able to do it right out of schooling, to cultivate their own identity in the very flooded market that is today's dance music culture?
It's hard like I've always said. Stay true to what you are doing, and step by step, if you are passionate enough, you will succeed.  I'm the best example; no one ever helped me in the scene.  No one ever helped teach me how to write music, never showed me what to do. So, if have enough passion, you will succeed.
Thank you so much for having me.
Of course, thanks for swinging by, and we will see you tonight!
---
Follow Indecent Noise online via Social Media:
Facebook | Twitter | SoundCloud | Mixcloud