Welcome to The Launch, EDM Identity's weekly playlist series made up of fresh tracks that we love.
---
Music connects each and every one of us, whether you are listening to trance, house, dubstep, or any other genre, we are all one with the beat. Exploring new genres and artists is a crucial element to falling deeper in love with music and opening doors to new experiences in life. Every week we will be taking you on a journey of musical discovery, highlighting five new tracks that we are currently tuned into. This week's edition of The Launch is presented to you by…Maria Clinton.
Maria's Blurb:
Being the trance fanatic that I am, I just couldn't stay away from the genre for too long! My last few entries included music ranging from techno, house, big room, and electro, but now I feel that it's time to get back into the saddle once again to bring you the latest and greatest tracks that the trance universe has to offer up these days. When it comes to trance it's all about the emotions that are unleashed as both melodies and beats come together in a glorious expression of unbridled rhythm and power. The tracks that I have chosen for this week's edition are tracks that spoke to me in a unique way, grabbing my attention and titillating my senses with melodies ranging from the intensely techy to the wildly energetic and uplifting. From start to finish these productions instantly convinced me to get off of the couch and start dancing! So without further ado, I give you my top 5 picks for your listening pleasure, beginning with a ridiculously infectious tech trance track that will get you moving and grooving and ending with a tune that is saturated with dark mystery and flair!
The Launch || Volume 015:
---

5. Don't Give A Quack – Tempo Giusto
Tempo Giusto – Facebook | SoundCloud
Tempo Giusto has been named Finland's best selling trance artist in 2015 and #29 globally. HIs productions include the trance hits 'Benzin' (#4 on Beatport and my personal favorite), 'Blacksmith' (#4 on Beatport), 'Majestic' (#8 on Beatport) and 'TechCorp' (#9 on Beatport). "Don't Give A Quack" is Tuomas Lähteenoja aka Tempo Giusto's latest brainchild and its raw, edgy tech trance melody is one that you can't help but become instantly addicted to. Very reminiscent of the incredible "Benzin" but with an almost comedic twist, the lyrics "We must be ducks cause we don't give a quack" linger behind a wildly techy bassline that takes you on quite an intense ride. There is even a moment when the track pulls back, revealing a more classic melody. But, don't get to wrapped up in the uplift because in a flash Tempo Giusto rockets you back down to earth to finish off the tune with a tech trance beat straight out of the next dimension.
---
4. Beggar In Your Own Kingdom – Driftmoon
Driftmoon – Facebook | SoundCloud
For my next pick I just couldn't help but go for a piece with strong rolling melodies and an uplift to be reckoned with. One of the many awesome treats from Future Sound of Egypt 450, Driftmoon's "Beggar In Your Own Kingdom" saw its release on December 25, 2016. Juraj Klička aka Driftmoon is a DJ/producer hailing from Prague, a city in the Czech Republic oozing with electronic dance music talent. Driftmoon's specialty lies within the realm of melodic trance and he is without question, a master at his craft. He boasts track productions that include "Howl At The Moon", "Exodus / Leviticus / Genesis" trilogy with the American violinist Dsharp, "Effervescence", "Stronghold" and "Lights Will Guide You Home". His latest release, "Beggar In Your Own Kingdom" is set to become one of the biggest and best instrumental trance anthems in 2017.
---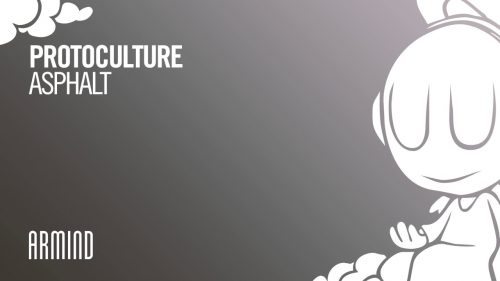 3. Asphalt – Protoculture
Protoculture – Facebook | SoundCloud
Hailed by many as South Africa's biggest dance music export, Protoculture (Nate Raubenheimer) is a name synonymous with trance. He has left his mark on the international dance scene with his trademark blend of melodic and emotionally charged compositions and DJ sets and his latest release called "Asphalt", out now on Armind, is the perfect example of the love affair he has with his music, nurturing his productions with pulse pouring rhythms and hypnotizing melodies. "Asphalt" could be the poster child if we were to discuss what it takes for a track to be appropriate for peak hours when the energy is at its highest. This piece really has it all. In fact, after experiencing "Asphalt" for myself I now know that it is possible to be taken on a complete and exciting musical journey in just 4 short minutes.
---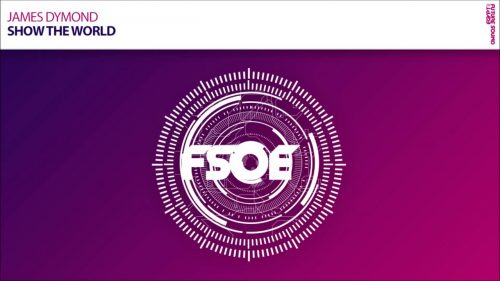 2. Show The World – James Dymond
James Dymond – Facebook | SoundCloud
My next pick comes from James Dymond, a Future Sound Of Egypt artist with a whole heck of a lot of talent. I first heard "Show The World" as I was driving home from work and jamming out to A State Of Sundays. Instantly I was drawn to the creative detail that was put into this piece and I had to highlight it in this series. Among a group of incredibly powerful tracks, this one may just be the standout. It's the kind of track that makes you throw your hands to the heavens and get lost in the brilliant rhythm. James Dymond, who has had releases on mega labels like Armada, Future Sound Of Egypt, Who's Afraid Of 138, Soundpiercing, Aropa, and Mental Asylum comes packing the fire on this one. With a history that includes being trained in classical music, James Dymond touched down in the trance universe back in September 2011 and this maestro is setting up the scene for a brilliant run in 2017 with his latest masterpiece, "Show The World".
---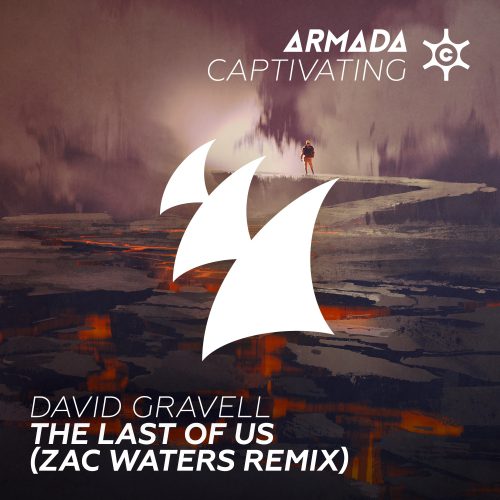 1. The Last Of Us – David Gravell (Zac Waters Remix)
David Gravell – Facebook | SoundCloud || Zac Waters – Facebook | SoundCloud
My last pick is one that that I fell in love with in a very unconventional way. As I was exploring tracks to be highlighted in this series I fell upon this tune and after a quick listen I chose to put it off to the side as I was just unsure about how I truly felt about its elements. Funny thing is, I simply couldn't deny its call and before long I was hooked! Sitting back with my headphones on and the volume cranked up, I realized that this track was truly something special. With a haunting melody, a dash of psytrance flavor, and surprises around every turn, Zac Waters dug deep down into the subconscious for this one. Known for his own style called 'Meltrance', which combines Melbourne Bounce and trance, Australia's own Zac Waters is fast becoming one of the most forward thinking artists in the scene and his spin on David Gravell's "The Last Of Us" deserves a resounding round of applause.