The return of Coachella this year was filled with so many amazing memories, so here are nine moments that brought us joy during the festival.
---
After taking two years off, Coachella returned to Indio, CA for two weekends of top-notch music, art, food, experiences, and more. Thousands who made their way to the desert donned their best outfits, put on their dancing shoes, and inevitably looked for ways to beat the heat (and dust). Stepping into the festival grounds with the sun shining overhead and the iconic Ferris Wheel in sight felt like a homecoming, and with such a great lineup, we knew this would be one for the books.
From the headliners and the surprise guests to the on-site activations and exclusive experiences, this year's edition of Coachella was one of the best yet. While we can only anticipate what Goldenvoice will bring in 2023, here are nine of our favorite moments from the second weekend of the festival this year that brought us so much joy. So strap in and take a quick trip with us back down memory lane!
Nine Moments That Brought Us Joy at Coachella 2022
---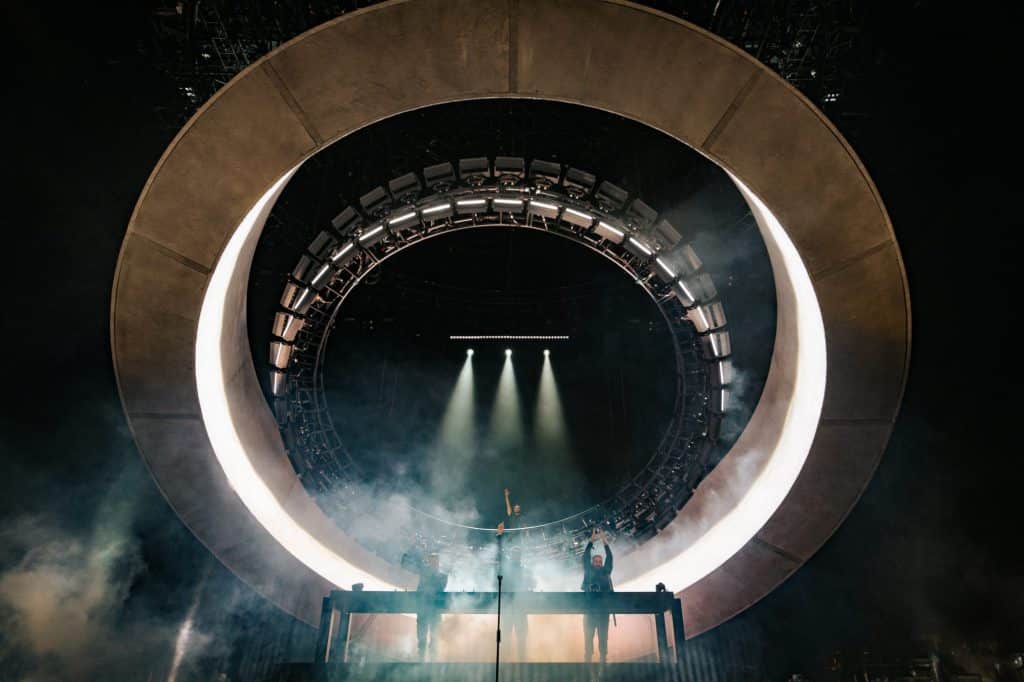 The epic return of Swedish House Mafia
It seems like we've been waiting eons for the return of Swedish House Mafia. After their One Last Tour ended in 2013, we thought it was time when the trio reunited for Ultra Miami 2018, but it wasn't until 2021 with the release of "It Gets Better" that it felt real. A flurry of singles, a tour announcement, and their new album, Paradise Again, have solidified Swedish House Mafia's grand reintroduction to the scene. But seeing them close out Coachella on Sunday night with The Weeknd was magnificent beyond words.
Steve Angello, Axwell, and Sebastian Ingrosso stood center stage, encircled in the largest structure to ever grace a Coachella stage. The lights emanating from the ring paired with dynamic visuals cast across the massive screens behind them took viewers to another dimension as SHM played out songs from both Paradise Again as well as iconic classics. To hear "Greyhound," "Antidote," "Calling," and a mashup of "Save The World" and "Don't You Worry Child" had us lifting off the ground. The set was epic and deeply nostalgic while still fresh and exciting. We can't imagine another way to end such a great weekend.
---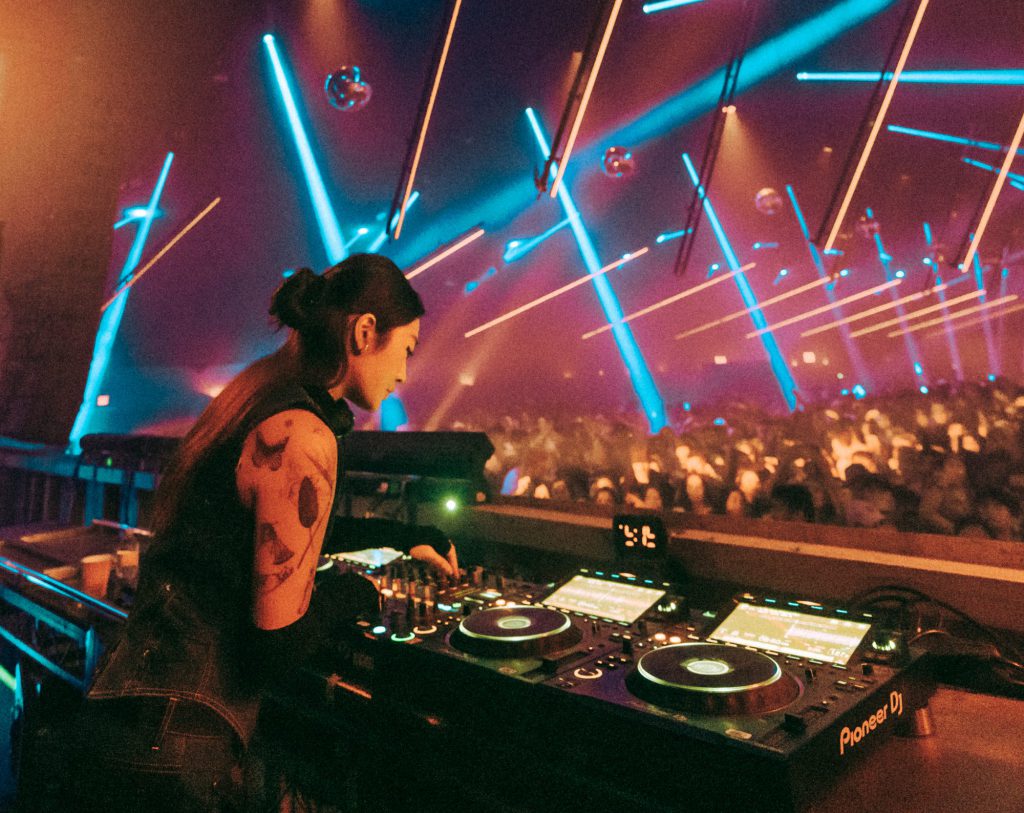 A diverse lineup that showcased artists from around the world and all walks of life
Diversity and representation on festival lineups are a hot topic, with the community always pushing events to do better. Organizers should always strive for inclusive booking and to create a lineup that features artists not only from around the world but also from underrepresented groups.
Though there is still tons of room for improvement, this year's Coachella lineup stepped up their game, and not only with having Billie Eilish as the youngest headliner to date. We journeyed around the world with South African DJ Black Coffee, Mexican band Grupo Firme, Kyary Pamyu Pamyu who is known as Japan's Lady Gaga, Korean hip hop group Epik High, Brazilian superstar Anitta, Mongolian heavy metal band The Hu, and so many more. Asian American media company 88rising had a takeover both weekends and brought out acclaimed female K-pop groups 2NE1 and aespa.
LGBTQ+ artists also took to the stages including phenom Moore Kismet, Kim Petras, Rina Sawayama, Orville Peck, and Pablo Vittar, who was the first drag queen to perform at Coachella. This year saw a lot more diversity and we can't wait to see this only get better in the future.
---
An amazing roster of special guests
In addition to a stacked lineup year after year, Coachella has become known for surprise guest appearances. It's always fun to guess who may be coming and the thrill of being at a set when a guest appears is unmatched. The second weekend was no exception with plenty of superstars joining in on the fun.
Some notable highlights include Lizzo who joined Harry Styles for a rendition of "I Will Survive" and a One Direction classic "What Makes You Beautiful," Hayley Williams and Billie Eilish taking us back with "Misery Business," and international star J Balvin joining Karol G on stage. Big Sean brought out Mike Posner, Pink Sweat$ sang with Tori Kelly, and 2017 headliner Kendrick Lamar made an appearance during Baby Keem's set. All around, there were incredible guests that kept us on our toes!
---
Elohim burning down The Do LaB
Sunday night saw Elohim take the stage at The Do Lab for a DJ set. The illustrious artist is known for her captivating live sets, but recently started DJing so when we saw her on the lineup, we knew this was a must-see. She commanded the stage for 90 minutes with an absolutely incredible, genre-bending set featuring reimaginings of both her songs and some from the likes of Nitti Gritti, Virtual Self, and even a drum and bass remix of The Beatle's "Come Together."
We were on stage with Elohim for the entire performance. Both her energy and that coming off the crowd were insane. At one point, she stepped forward and pulled off her face covering to reveal the biggest smile as she danced across the stage. What made it even more special was seeing her mom and brother beaming with pride as they danced along as well. This was definitely one of our favorite sets of the weekend. Friends who had never heard Elohim's music came up to us after to say how it was the best Do LaB set they'd seen as well. Stay tuned for our interview with her from Coachella!
---
Getting nostalgic at Emo Nite
Though most of our weekend was spent enjoying electronic music, Emo Nite happened to be taking over the Sahara Tent as we walked by on Saturday. Their mantra of "Before you liked EDM you liked emo" couldn't have been truer because their set transported us back in time.
With songs from My Chemical Romance, Metro Station, Panic! At The Disco, and other mainstay emo artists, everyone was singing along at full volume. They even brought out Papa Roach lead singer Jacoby Shaddix, 3OH!3, Hellogoodbye's Forrest Kline, and Tom Higgenson, lead singer of Plain White T's for sing-alongs of their hits.
---
The oasis that was Absolut Land
Tucked away in the beer garden between the Coachella and Outdoor Stages was Absolut Land, sponsored by Absolut Vodka. This felt like a hidden gem that transported you to a colorful oasis once you stepped through its doors. Inside, colorful graphic art and neon lined the walls as a DJ spun party hits.
The bars were serving delicious drinks, some in partnership with Coachella headliners like the Swedish House Paradise (Again) Paloma, which was so refreshing. There was also the Berry Stylish Lemonade, Mumbai Mule, and Sun Goddess. Visitors could also join in on the fun at the Absolut Land metaverse and explore its anti-gravity dance floor, PRIDE tunnel, and more as cute animated avatars. We had so much fun escaping to the AC, enjoying the Absolut cocktails, and couldn't stop dancing to the DJ!
---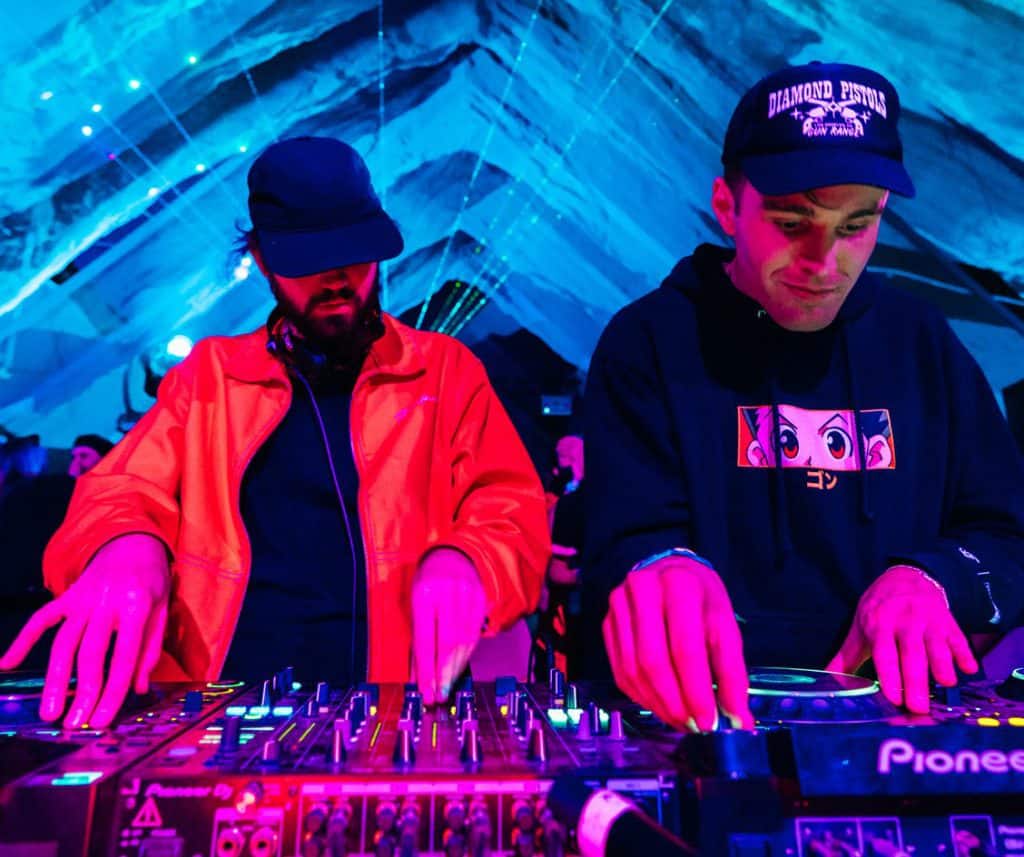 Surprise sets at The Do LaB and Heineken House
The Do LaB and Heineken House have become staples at Coachella, bringing in their own curated roster of artists to play both weekends. Amping up the fun though, are surprise sets that get announced no more than a day ahead, featuring some of the biggest names in dance music.
We happened to be at the Heineken House as Whethan came on with a surprise and high-energy set. Yung Bae took to the decks at Heineken House as well but also did an incredible b2b in the Do LaB with Madeon who had just finished his breathtaking Good Faith Forever set on the Outdoor Stage. Rounding out the Do LaB during the second weekend were Hayden James, Joe Koy and Soulection, LP Giobbi, and Dillon Francis' alter-ego DJ Hanzel.
---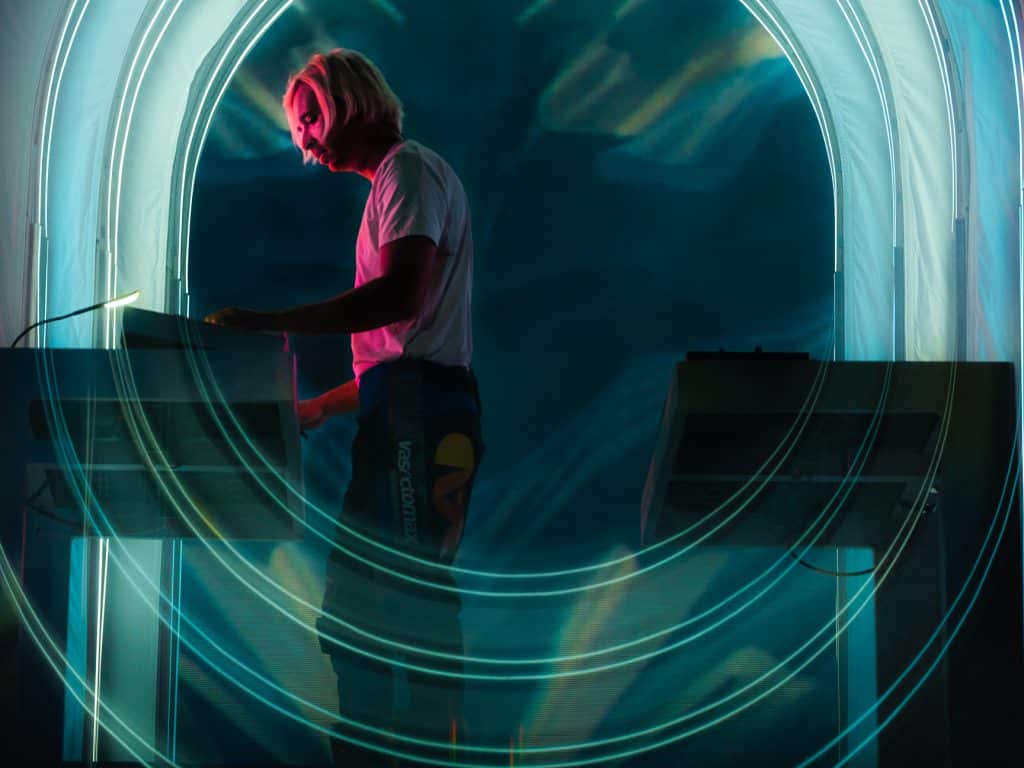 Watching Flume's set ahead of his tour
Flume took to the main stage as night had fallen on Saturday. Standing against a minimalistic arch, he played out loved throwbacks as well as unreleased tracks, bringing out a bevy of vocalists to sing live. He entranced the massive crowd with his signature, undefinable sound that was accompanied by technicolor lights. It was pretty amazing to see him again after his hiatus.
Luckily, our thirst for more will be quenched on May 20 with the release of his album Palaces, which features many songs heard during his set. Flume will also be embarking on the worldwide Palaces Tour and announced more dates after his Weekend 2 performance. With his return, it feels like we are entering another golden age of dance music.
---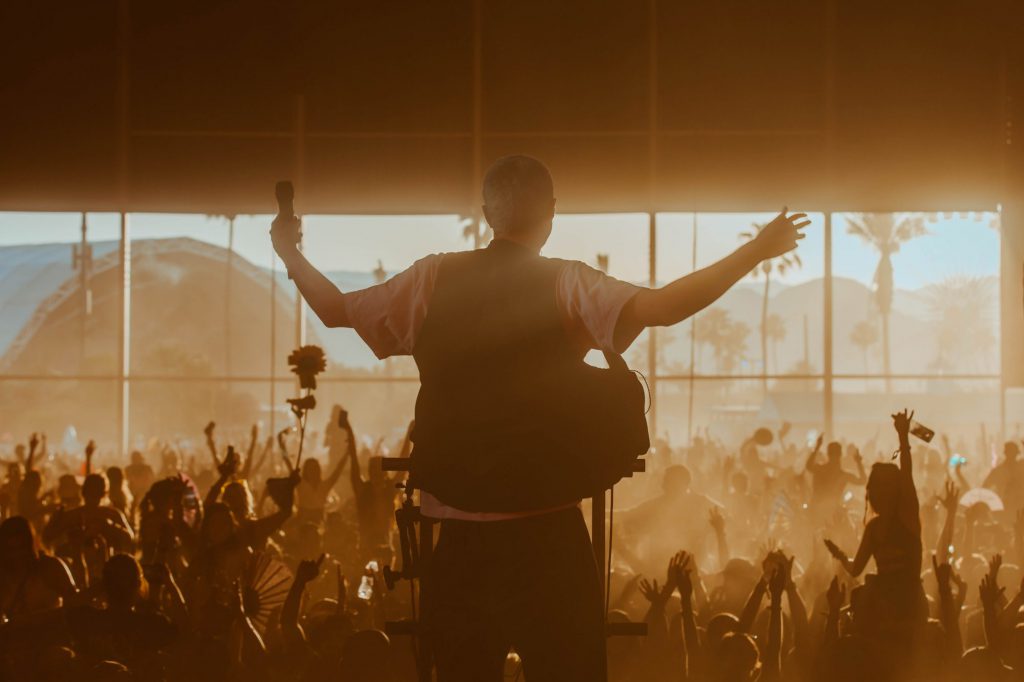 Just being back together dancing again in the desert
How beautiful was it to be gathered together again in the desert, creating memories and dancing? After two years of isolation, being back at Coachella felt like an escape. Everywhere we went, whether it was watching a set or walking among the art installations, people were just so happy, singing and dancing throughout the festival. The energy of being together under those tents brought the music to life again.
One particularly special moment was during Fred Again..'s set at the Mojave Tent. His track with The Blessed Madonna, "Marea (We've Lost Dancing)" was released in early 2021, eulogizing the loss of connection during the pandemic. The spoken lyrics are poignant: "This year we've had to lose our space, we've lost dancing. All these things that we took for granted. We've lost the hugs with friends and people that we loved. If I can live through these next six months, day by day. What comes next, will be marvelous." Hearing these words and letting go was so cathartic, making his set one that will stick with us for some time to come.
---
Connect with Coachella on Social Media: