Take a walk down memory lane with us as we revisit the dance music events that broke the mold and made a unique impression on the scene in 2017!
---
If you are a fan of live dance music events then 2017 was certainly a year that will linger in your memory bank for years to come. This year, history was made with some major inaugural events, bigger and better fan favorite festivals and some seriously insane facelifts that took the United States electronic dance music scene to the next level!
As so many new and reinvented events, shows, and festivals dominated the live circuit throughout the year, there was a rogue handful that broke apart from the pack. These events stole our hearts and blew our minds with industry-leading production and sound, reminding us that the United States was the place to be if you were looking to escape the mundane in the celebration of the music that moves our souls and brings us together for a glorious romp under an electronic soundscape.
Join us as we explore six events that made an impact in 2017!
---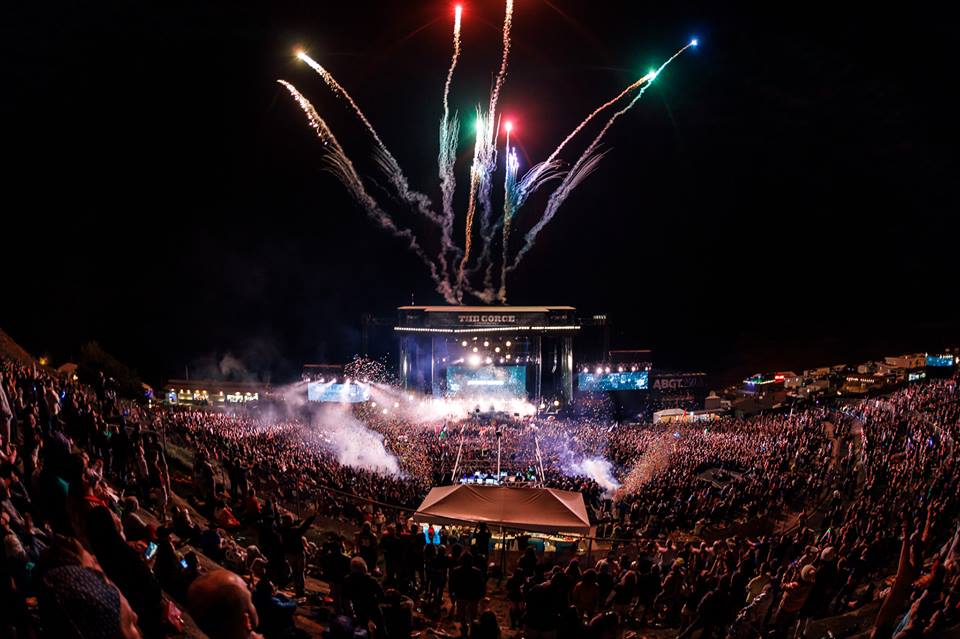 ABGT250 at The Gorge stunned the Anjuna family with the natural wonders of the Cascades!
ABGT250 took one giant leap forward this year as fans were treated to a two-day progressive and deep house weekender back in September. The event featured a spectacular natural backdrop of the Gorge in Washington State that treated music lovers to stunning views of the Cascade mountains and Columbia River, changing the history of Group Therapy as we knew it.
The Anjuna family was invited to set up their tents and fire up the grill for a massive camping extravaganza that offered up a pre-show viewing of Above & Beyond Acoustic "live at the Hollywood Bowl", followed up on Saturday with the main Group Therapy live broadcast event that featured Luttrell, Oliver Smith, Yotto, Genix & Sunny Lax, Above & Beyond, and Jason Ross B2b Seven Lions.
The final day took revelers on a trip to the deep side with the Anjunadeep crew dishing out the beats for an exclusive afternoon full of laid-back vibes, uniting campers for a unique mid-day brunch party that continued into the night as an impromptu pop up celebration rounded out the weekend right in the middle of camp.
Stepping up their event game with this first-ever weekender has set the stage for future ABGT events. Its overwhelming success has left Anjuna fans waiting with pure anticipation to see what will come next for Above & Beyond's yearly celebration of life, love, and musical expression!
Check out some of the Anjuna family's favorite memories of ABGT250!
---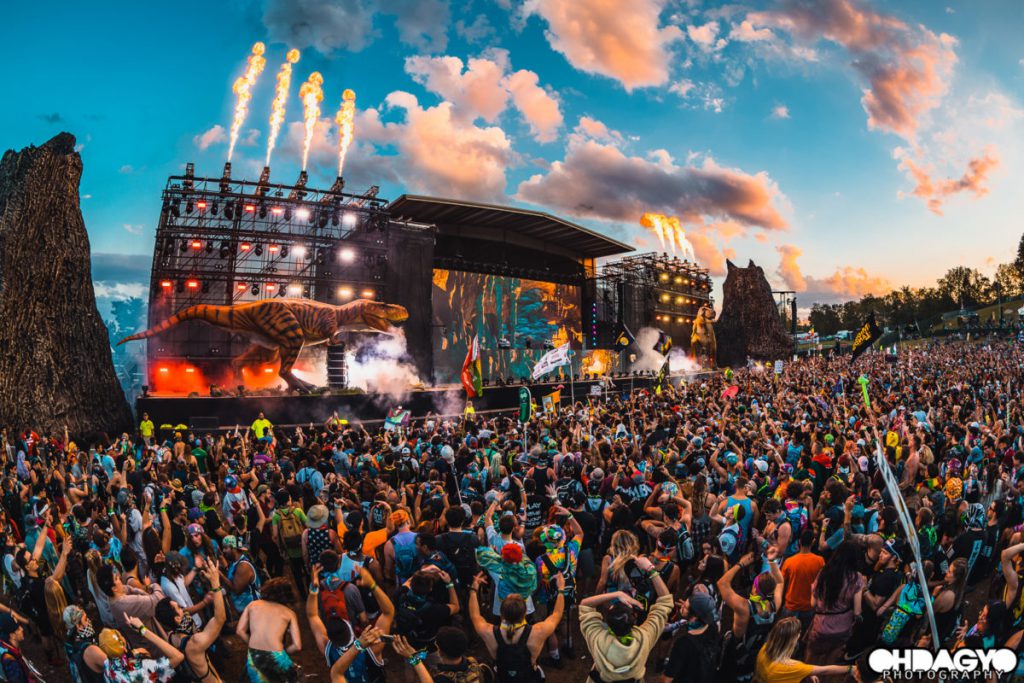 Lost Lands Music Festival took dance music fans on the ride of their lives at their inaugural event!
It is always exciting when a brand new festival unveils itself to the masses, and Excision took his vision to new and uncharted heights when he announced a brand new camping event concept called Lost Lands in Legend Valley in Thornville, Ohio. The event would take dance music fans straight out of their conscious world and transport them millions of years in the past to romp with the dinosaurs for a 500,000-watt immersive event that hosted only the biggest and best in the bass music realm.
As this was the inaugural Lost Lands event, it was only appropriate that Excision would join forces with fellow bass legend Datsik, an act that only saw two performances in 2017, the first being at Global Dance Festival in Denver. The first of its kind, Lost Lands stands out among the vast array of United States festivals as its unique live broadcasted Jurassic concept brought headbangers together for one hell of a power-packed fall weekend!
Relive the memories and check out our Lost Lands 2017 event review!
---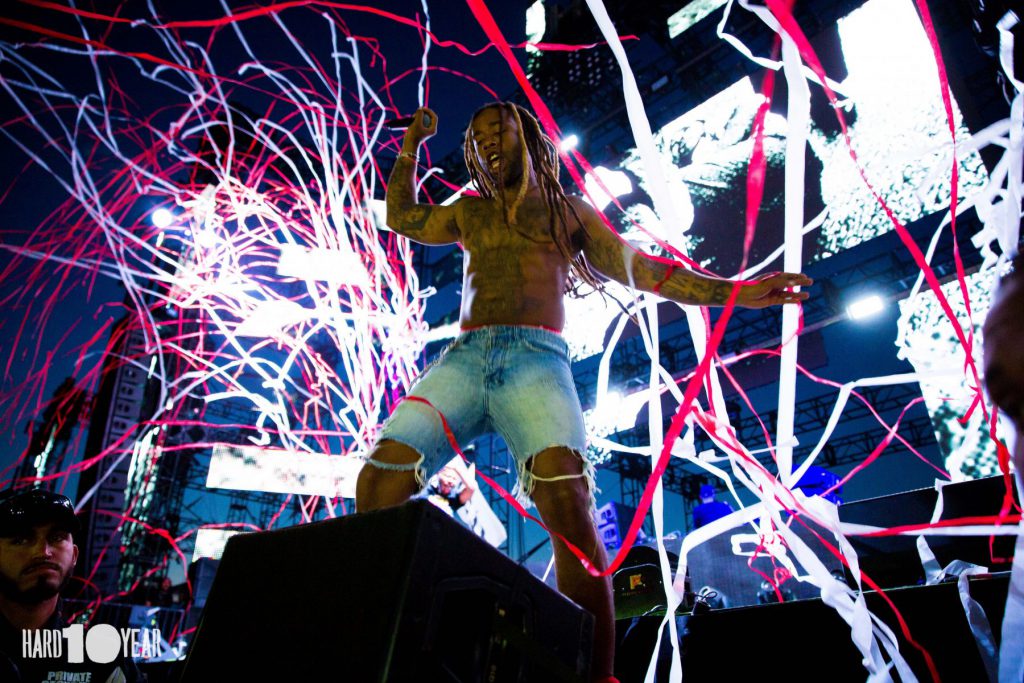 HARD Summer celebrated their ten year anniversary in style!
This past summer marked ten years of HARD, a festival loved by many in Southern California for its consistently stellar, diverse lineups and massive scale. HARD went big for their anniversary, switching venues from the hot blacktop of the Fontana Speedway to the beautiful rolling hills of San Manuel Amphitheater, making for a much more pleasant and picturesque experience!
The headliners included legendary acts like Justice, Dog Blood, Snoop Dogg, Zeds Dead and Bassnectar, who all killed their sets throughout the weekend. The Pink Stage featured takeovers by Anna Lunoe's HyperHouse on day 1 and Claude Vonstroke's Birdhouse on day 2, both with epic closing sets from their founders!
Camping added even more fun to the weekend, with afterparties hosted by Brownies and Lemonade to keep the night going hours after the festival ended. They brought in special guests like What So Not, Baauer, and Manila Killa who threw down the house at the campgrounds!
With Gary Richards parting ways with the HARD brand that he's worked a decade to build, the sentiment at HARD Summer was a bit downcast among some attendees and artists this year, as people were unsure of which direction HARD would head. Despite this, the incredible music and improved venue made for a thoroughly enjoyable weekend at HARD Summer celebrating their 10th anniversary!
Relive the memories and check out our HARD Summer 2017 event review!
---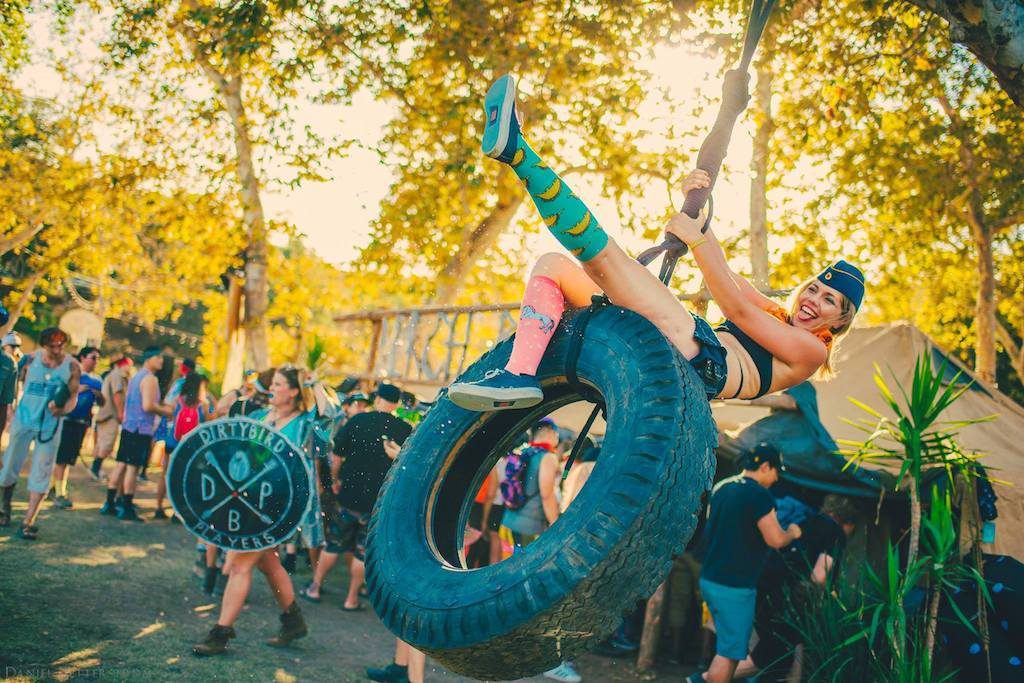 Dirtybird Campout blew our minds with a brand new venue and an announcement that they would be expanding the brand to the East Coast!
When fan favorite label Dirtybird announced that they would be moving from the festival from its initial home at Oak Canyon Park to a new venue at Lake San Antonio, many hopeful attendees were crushed. The grassy, wooded area that many had come to love was no more, and the trek for SoCal fans had significantly increased.
We needn't have worried, however. Although this meant a longer journey for some (both in terms of the drive to Lake San Antonio and from the campground to the festival itself), Dirtybird Campout was back and bigger than ever. The 2017 edition of what would turn out to be the West Coast Campout featured more musical performances, more activities, and yes, more trees in the campsites.
But that wasn't it! Upon arrival, attendees discovered a big piece of news cleverly hidden on their maps – Dirtybird Campout is expanding to the East Coast in 2018 to a brand new home in sunny Florida! Although we have yet to experience the first edition of East Coast Campout, if the West Coast edition is any indication, we are in for a treat – and with the lineup that has already been announced, it is primed to be one of the best editions yet.
Relive the memories and check out our Dirtybird Campout 2017 event review!
---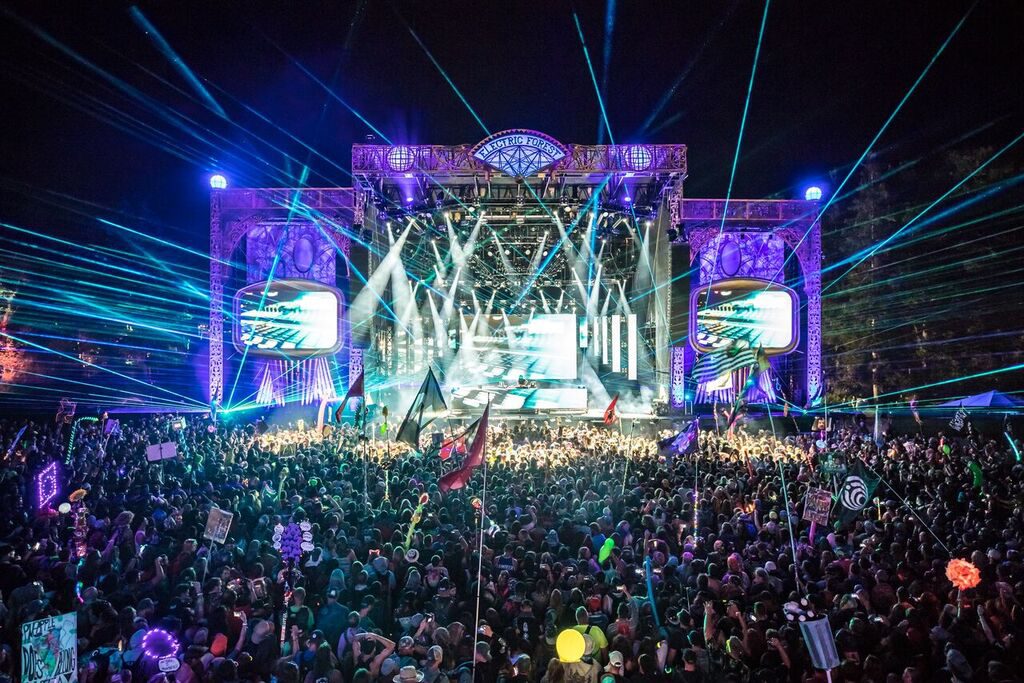 Electric Forest goes big as they unleashed not one but two epic weekends of musical bliss!
Seeing tickets for Electric Forest increase in demand as the popularity of the event grew in over the past few years, Forest HQ looked for an alternative way to allow more people to experience the magic of the forest. In 2016 they announced the festival would expand to two weekends for the first time this year and that was met with concerns about the quality and vibe of the festival. Those concerns quickly washed away the moment that attendees arrived, and this year's edition of EF was one of the best yet.
Featuring two different lineups, fans could pick and choose which artists they wanted to catch with a number of artists also playing both weekends. While the first weekend definitely drew larger crowds compared to the second weekend, both continued to bring the same unreal vibes that Electric Forest has become known for. Many would point to the lack of a sell out during the second weekend as a problem, but the expansion allowed for the size of the festival to remain at a level that never made it feel overcrowded.
Highlighted sets over the course of both weekends came from artists like Bassnectar, Above & Beyond, Claude VonStroke, and Flume. It would be a travesty to not mention how epic The String Cheese Incident was as well, playing multiple sets while drawing crowds that wanted to jam out to some quality music too.
Electric Forest will once again be hosted over two weekends in 2018, with tickets already moving fast. Check out the lineups for the first and second weekends and definitely consider attending this festival if you're looking for an experience like none other.
Relive the memories and check out our take on Weekend 1 of Electric Forest from Grant, Carlos, and John!
---

With all the incredible facelifts for events this year, there was one festival that fell flat on its face before the party even started, Fyre Festival.
We had to give a shout out to the event that made some major headlines this year, taking the crown for one of the worst disasters in dance music live event history! The FYRE Festival was set to be a posh multi-genre music festival, scheduled to take place on the Bahamian island of Great Exuma over two weekends in April and May 2017.
What was promoted as a luxury party with ticket costs reaching into the thousands, organized by Fyre Media founder Billy McFarland and rapper Ja Rule and promoted on Instagram by "social media influencers" including Kendall Jenner, Bella Hadid, and Emily Ratajkowski, quickly turned into a raver's worst nightmare as problems related to security, food, accommodations and artist relations ultimately would end the event. This extreme fail left early arriving attendees stranded with nothing but a few sub-par tents and cafeteria sandwiches to add to the trauma.
With lawsuits now pending, FYRE Festival… may you rest in peace and never return!
---
Which festival did you feel made a major impact on the scene in 2017? Let us know in the comments!