From Zeds Dead to Dog Blood to Chris Lake, HARD Summer had some of the best sets I've heard this season!
---
My third year attending HARD Summer was much different from the previous two, but the quality of music is one thing that definitely stayed constant. The new venue, Glen Helen Amphitheater, was a welcome change with rolling grassy hills and beautiful scenery that added a wonderful backdrop to all of the stages. The grass kept things cooler than the blacktop of the Speedway last year and provided nice areas sit and take a break from dancing in the hot sun.
While the venue and music pulled through for an overall fun experience, HARD Summer definitely lacked certain aspects that I enjoyed in past years.
With the news of the Gary Richards parting ways with Live Nation and HARD Events, there was an unhappy sentiment among some artists and fans who valued Gary as the father of the events that they've grown to love. On top of that, in past years big personalities like Dillon Francis and Jack U backed the festival, making hilarious promo videos that created a fun atmosphere and a community of fans who were brought together by their support for these artists.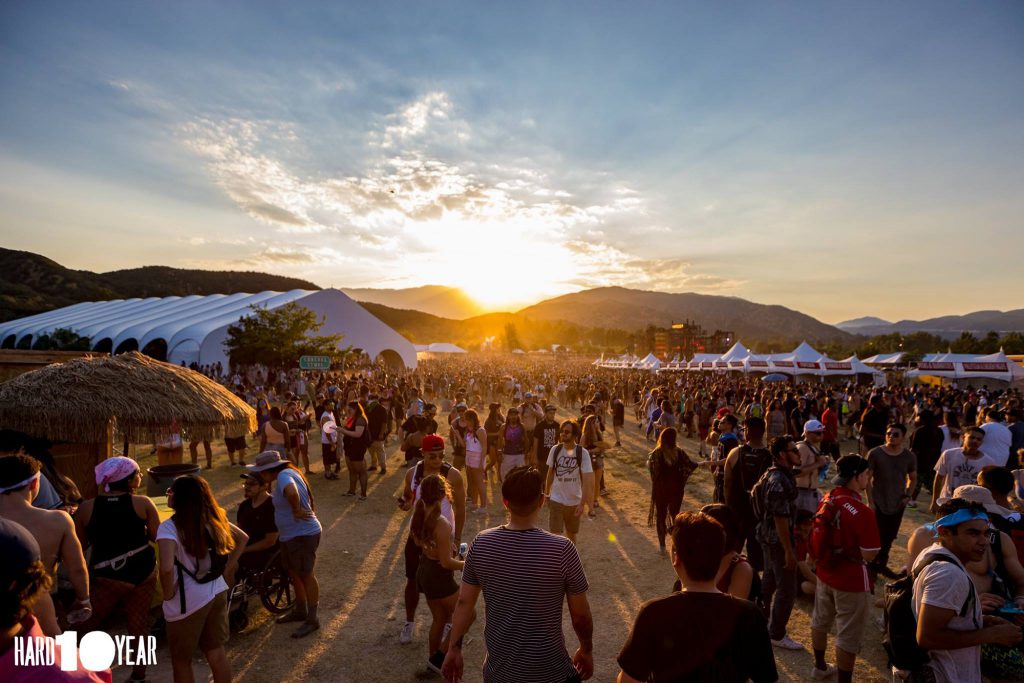 The lessened sense of community and passion at HARD Summer was a bit of a bummer for me since my favorite part of festivals is making new friends and dancing with those around me in the crowd.
Regardless, I still had a great time at the festival and heard some incredible sets from artists I've been dying to see. Highlights included Chris Lake's sunset set, Dog Blood's insane performance, and Zeds Dead's mind-blowing closing Saturday set. The campgrounds were another highlight of the festival– the grassy green campsites made for a very enjoyable experience. Charging stations, free showers, food trucks, a water park, an arcade, and an after-hours stage provided all the camping necessities and then some. On Friday, Saturday, and Sunday night, Brownies & Lemonade hosted the after parties, bringing in exciting special guests like E-40, Hotel Garuda, Josh Pan, Ekali, and best of all Baauer B2B What So Not.
HARD Summer opened its doors at noon each day, with sets beginning at 12:30pm.
Due to the excessive heat, we waited it out until around 3pm both days, and even then the heat was still exhausting. On the first day we kicked things off with Drezo, one of my favorite artists right now. He absolutely killed it with his dark, evil house sound and brought in a huge crowd that was getting down to his set. After Drezo, we found some shade to get out of the heat for an hour or two. I do have to say there were significantly more shaded areas than last year; many tents were scattered across the festival to provide welcome relief from the sun.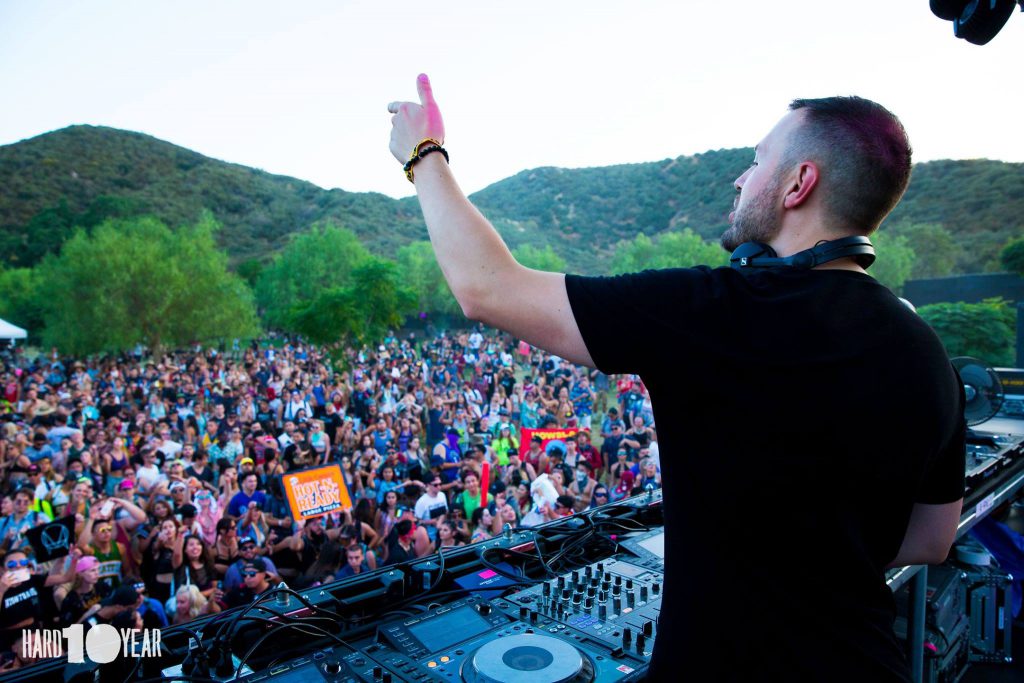 Chris Lake's set at the Pink stage was next on our agenda, so we headed over to the side stage somewhat hidden behind the trees in the corner of the festival.
Chris Lake's set was so special to me because he wasn't just playing his songs, he was visibly feeling the crowd and taking us on a journey. He had our hearts all beating to the same beat, bringing us up and down at his will. When he finally let it drop we all went crazy! The more intimate stage allowed for him to interact with the crowd too, taking videos on people's phones and connecting on a deeper level. The good vibes were tangible during his whole set, and things got thankfully cooler as the sun set behind the mountains.
The rest of the night we caught sets from Tchami, Justice, and Zeds Dead.
Tchami played the main HARD stage, and his unmatched house music combined with awesome church-inspired visuals to bring the crowd a surreal experience. He even brought out some of his vocalists like Luke James who sings on his new track "World To Me." Justice was another awesome set; it was crazy to finally see the duo who has inspired so much in the electronic music community.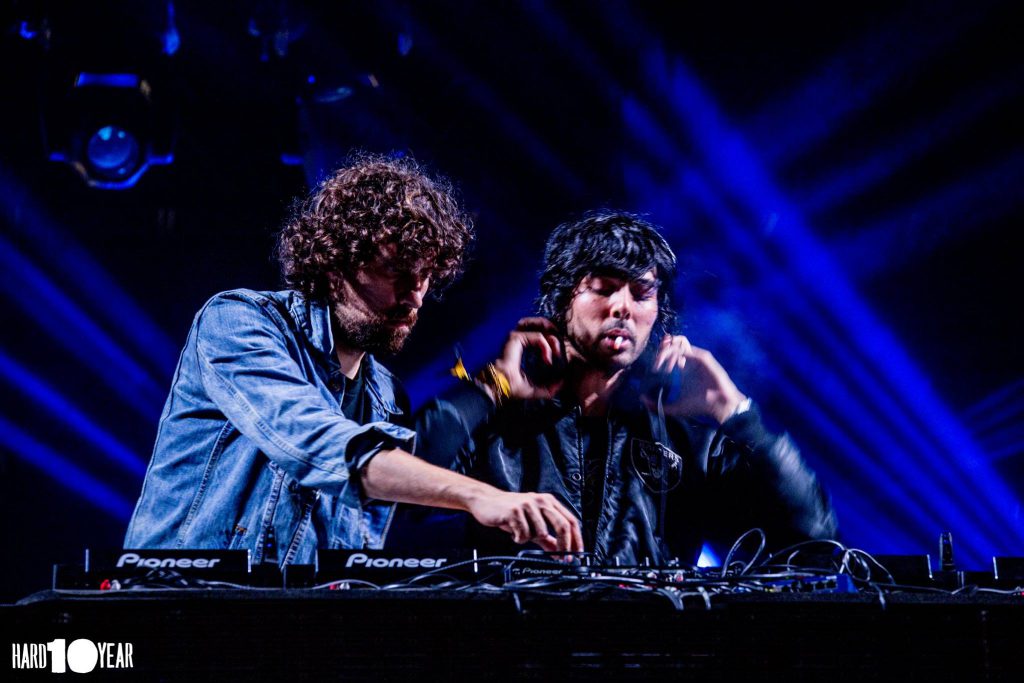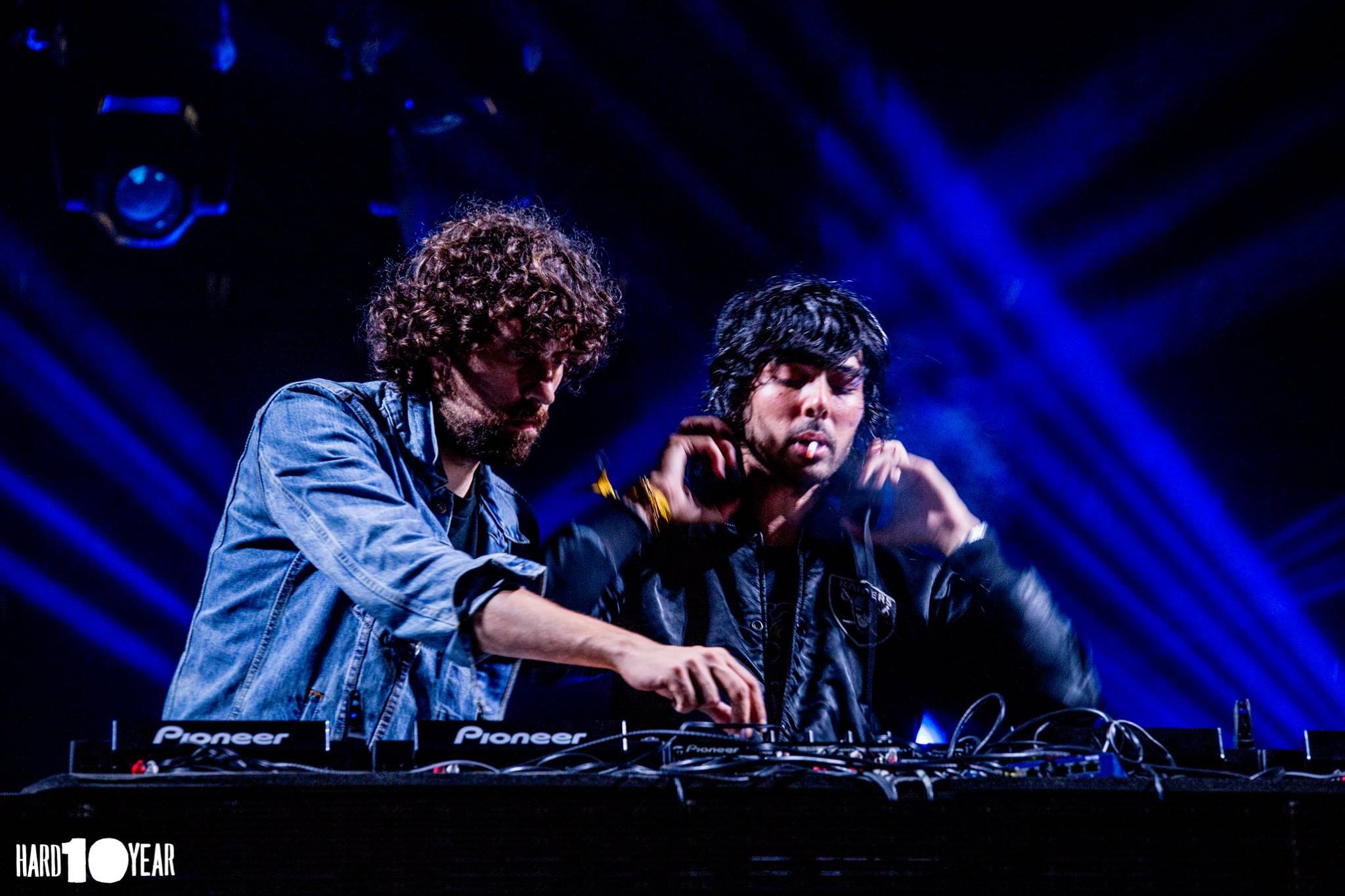 I do have to say best of the night has to go to Zeds Dead–they absolutely killed it with an unbelievably diverse set.
I usually try not to get lost in the visuals but theirs were remarkable, taking you through visually stunning castles and scenes of nature and space. They began the set more house heavy, moving into dubstep and drum & bass as the set progressed. Sadly, their set ran long and was cut off in a heart-wrenching moment right as they were about to drop their last song, "Where The Wild Things Are." Confetti dropped as the sound cut and they were left on standing stage unable to finish their set due to the strict noise curfew. The crowd was stunned at first but then broke into applause for Zeds Dead and their unbelievable set despite the unfortunate ending.
After getting some rest we were more than ready for the second day — we couldn't wait to see Dog Blood!
We entered the festival around 3pm again, catching some of Lookas, Destructo, Snakehips, and Shiba San while the sun was still out. Shiba San had the Corona Electric Beach stage absolutely packed for the first time I'd seen all weekend–it was awesome to see so many people come out to see him.
Next up was Jai Wolf, who once again amazed me with his set. I've seen him seven or eight times now, and each time he brings something new and better, evolving his set to perfectly portray his magical, emotionally charged sound. In this particular set, he drew out his songs for minutes rather than playing quick cuts as many artists do. It allowed me to truly appreciate each track and become fully captivated by the music.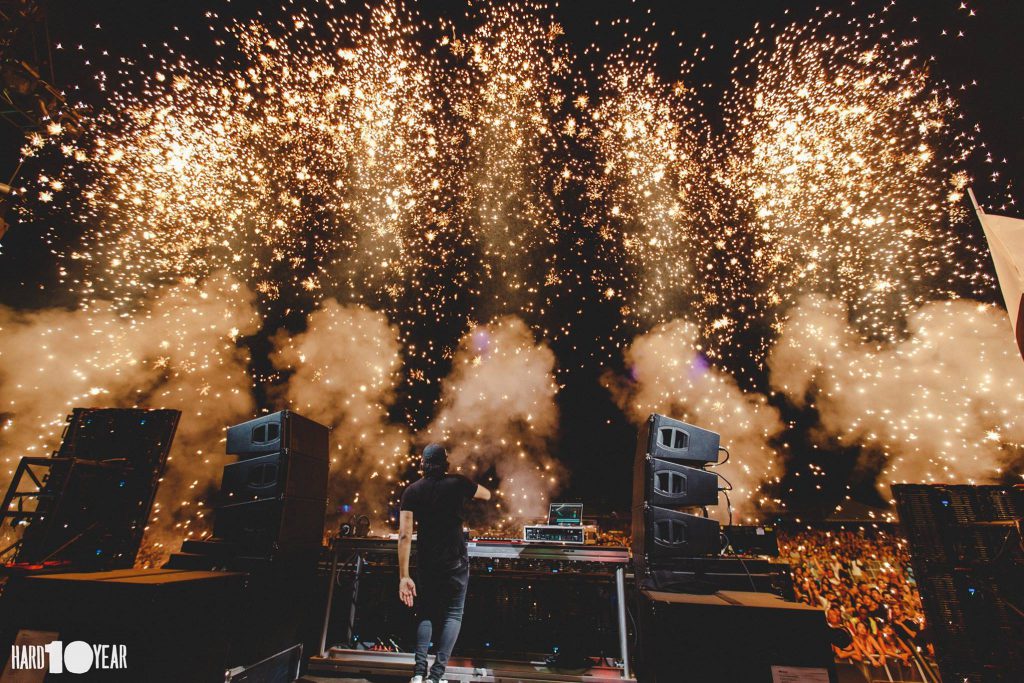 Unfortunately, we had to leave Jai Wolf early in order to make it to Dog Blood, so we hurried over to the HARD stage to finally experience the reunion of Skrillex and Boys Noize's iconic side project.
The set was everything I hoped for and more–a combination of Skrillex's bass and Boys Noize's techno sounds, with the rock influences that characterize Dog Blood's style. The stage was illuminated with dim red light so you could only see the shadows of the two DJs, giving a dope mysterious feel. For the first time all weekend, lasers came out for a full on visual experience, adding even more to the hype of the crazy set.
After being blown away by Dog Blood, it was time for the last set of the night, Bassnectar.
On the way over we caught a little bit of Claude VonStroke closing out the Birdhouse Takeover of the Pink Stage. He was spinning the most fire house and techno beats–it was so hard to leave! Bassnectar's set was as bass heavy and visually pleasing as expected, the lasers full force for his set as well. He definitely finished things off with a bang, giving us one last chance to rage with whatever energy we had left.
I left the festival with mixed feelings, but one thing was for sure– I experienced some extraordinary sets at HARD Summer.
I had the time of my life at the campgrounds, but the festival itself lacked the community aspect that I love so much about most festivals. The crowd was missing something–did they lack a passion for the music? Did they need someone like Dillon Francis to rally behind? It could have been a number of factors, potentially even the tightened security making people uncomfortable or perhaps it was everyone just being depressed about the uncertain future of HARD, but this year was noticeably different from past years. I do have to give them props for a much better venue, great stage production, and an incredible lineup.
I'll be very interested to see what happens with the festival next year, considering the departure of Gary Richards as the head of HARD Events and the slew of artists who are refusing to play HARD events without him. The future of the company lies in the hands of Live Nation, so we'll see if they'll be able to pull together a successful festival without Gary and many of the artists in HARD's family. Only time will tell!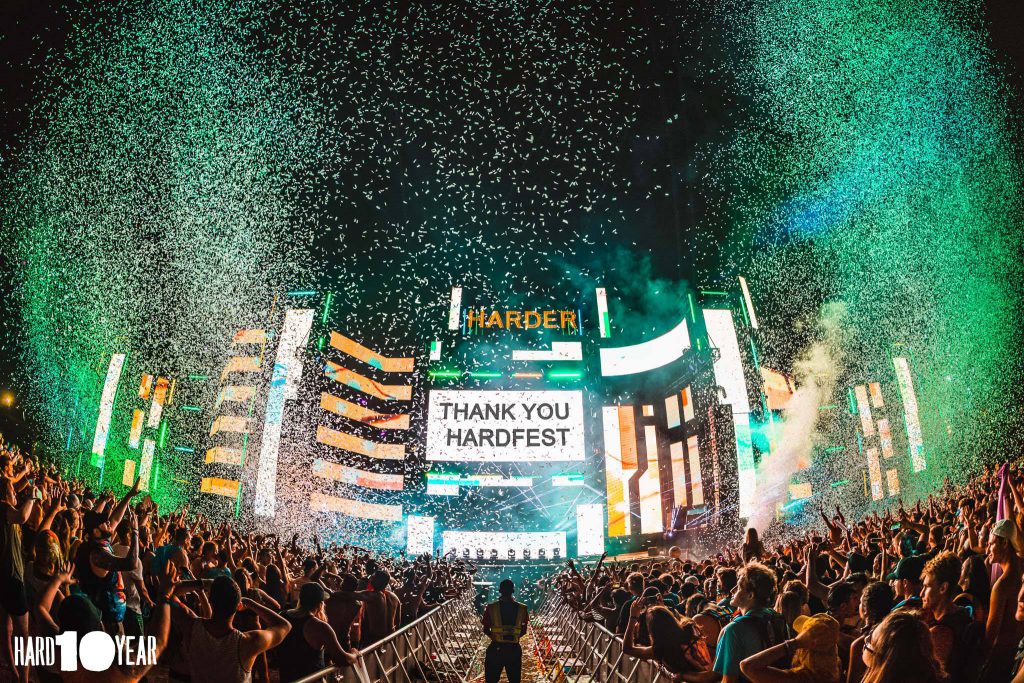 ---
Connect with HARD Events on Social Media:
Website | Facebook | Twitter | Instagram | YouTube
Featured Photo Credit: HARD Events