2HARD returned to Los Angeles for Rumble In The Jungle – an epic night filled with once-in-a-lifetime performances featuring J. Slai, TYEGUYS, and more!
---
Bay Area-based promotion company 2HARD has consistently risen through the ranks in its short journey. Over four years, they've solidified themselves as critical players in the event space locally and across California, showcasing the best from rising talent in hard dance, house, bass, and more. Their story began over four years ago in Los Angeles for their first-ever event at The BLVD Cafe & Bar, where top hard dance talent took the stage in an intimate, slept-on event.
Four years later, 2HARD finally returned to The BLVD Cafe & Bar for their most recent event, Rumble In The Jungle. Similar to past events, this was a themed party that saw the venue change from a simple bar into an immersive jungle. The theme went beyond the decorations as this event consisted of four sets where DJs representing the Bay Area and Los Angeles went head-to-head in a rumble for the ages.
This night was purely about the music and good times, which started with a secret set from Brizzy, where she went out of her comfort zone for a fun house set. Then, ERRORCOD3 versus JAYxBERN officially kicked off the night with (speed) house, techno, and more. Fans in attendance were truly in for a treat as ERRORCOD3 delivered his first performance under the name and his first live show in five years! ERRORCOD3 came with a chip on his shoulder, but JAYxBERN didn't hold back as he came loaded with tons of IDs and new music to raise the energy.
After kicking things off with some house music, it was time for some raw, unadulterated, hard dance with Brizzy versus DJ Infinity. This set was precisely what fans would expect from two American Hard Dance stunners – pounding kick drums, speedy beats, and secret IDs. In addition to bringing the heat, Brizzy played into the gimmick of only playing what's popular with a hilarious washing-machine-sounding edit of Aversion's chart-topping record, "Activation." This wasn't the only time she messed with the crowd, but this set will be best remembered for personifying brutality with Brizzy's unmatched DJ skills and DJ Infinity's impeccable production.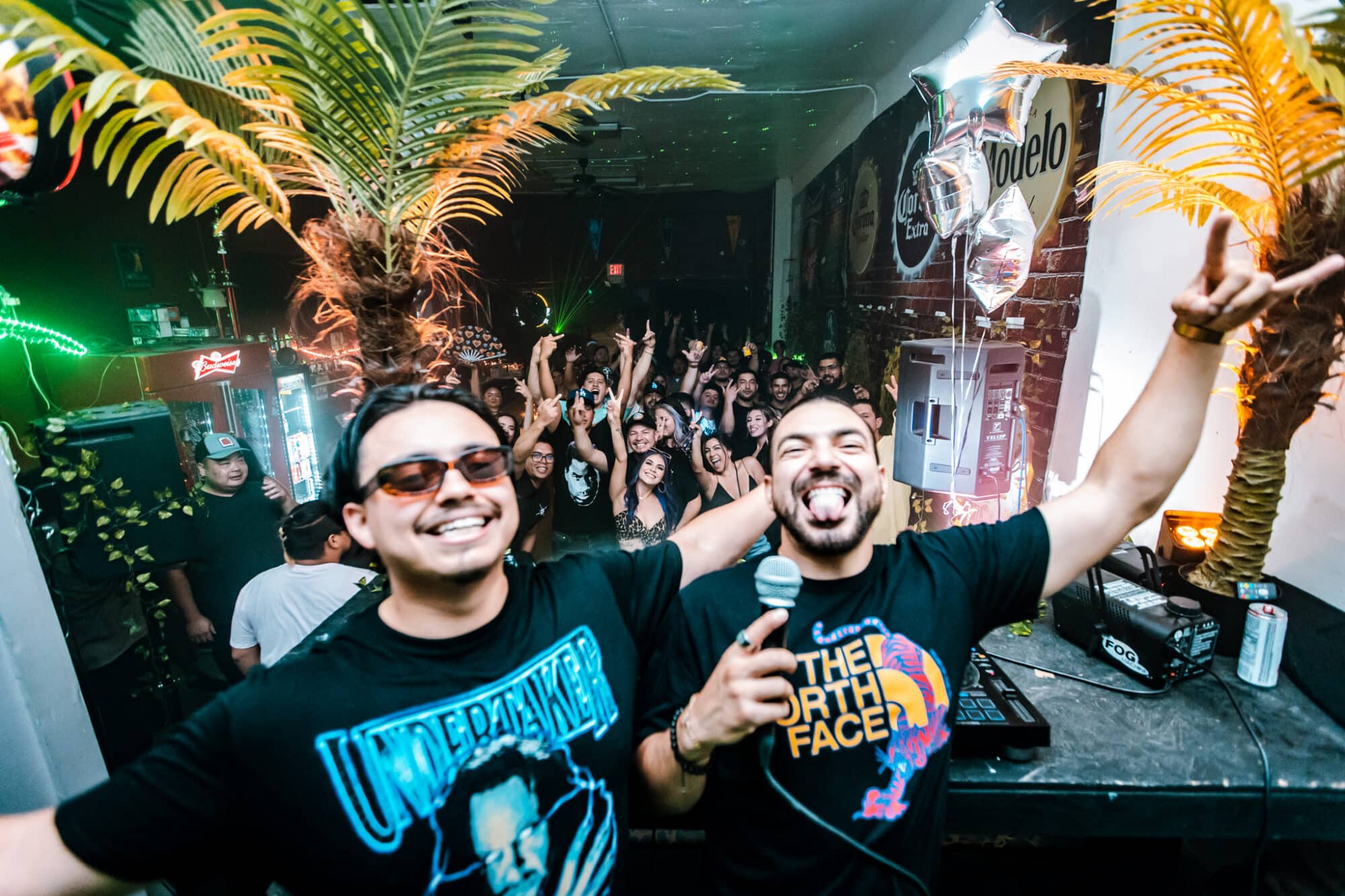 TYEGUYS versus FADEAD was the third set of the night, serving as an homage to the pioneers of American Hard Dance.
Both acts came out swinging with new records from artists like KAMI in addition to paying their respect for the records that built the foundation of American Hard Dance like the Darksides edit of "Echoes" by Rebelion and the classic TYEGUYS remix of "This Time." Interestingly enough, TYEGUYS pulled out massive weapons in the form of hard techno heaters – a clear indication of the future for their top-secret side project. In contrast, FADEAD came to showcase exactly why he is the future by giving fans in attendance a preview of a brand-new record coming soon on K1 Records.
Despite the flurry of incredible performances, the dedicated crowd was still hungry for more.
Luckily, it was finally time for the main event of the evening with J. Slai versus Rollz Royce. To put it simply, people who weren't there missed out. The leader of Latin Hard Dance stepped up to the plate against America's uptempo/ustempo prodigy in an epic Clash of the Titans.
Rollz Royce showed up with his viral hits like his edit of "Meet Her At The Loveparade," the collaboration with J. Slai, "Fall," and an unreleased ID with perfect summer vibes. On the other hand, J. Slai continued to pave his own lane with his sets that often tread the fine line between excellence and rebellion. Although these two contrasted styles, their chemistry shined bright as they were able to seamlessly play off of each other's records.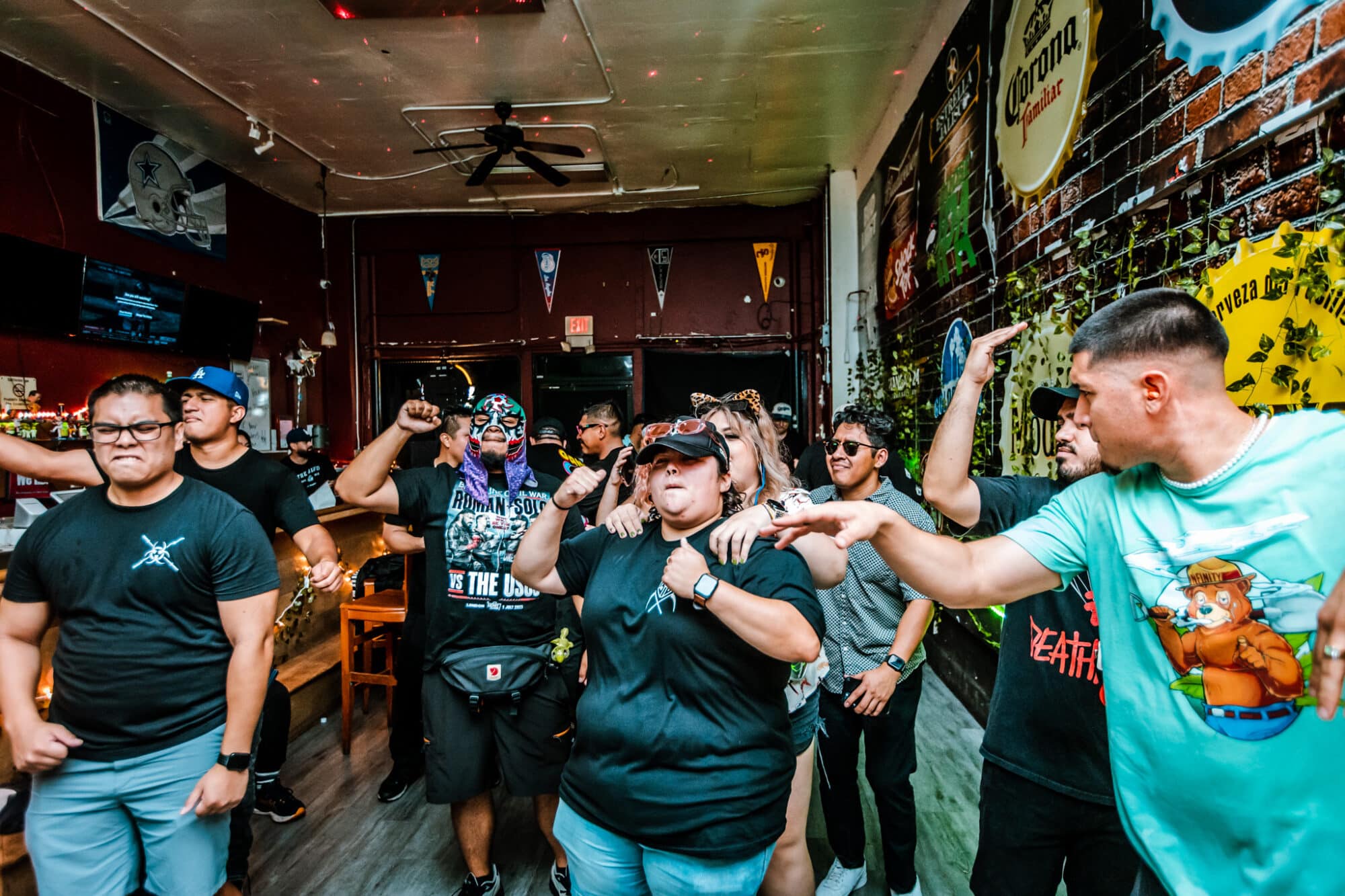 Rumble In The Jungle showcased the undisputed leaders and the future of hard dance in America in a setting created for true fans of this crazy sound.
Despite the gimmick attached to the event, it only added to the experience instead of overtaking the most crucial element – the music. However, this event wouldn't have been successful without the dedicated crowd that showed up in full force to experience outstanding performances that might not ever happen again. Make sure to keep an eye on 2HARD as they continue becoming one of the best promotion companies, whether it's hard dance, bass, or any other genre.
---
Follow 2HARD:
Facebook | Twitter | Instagram | SoundCloud