Speed House Movement brings the hard dance heat with Infinity, Distortion Code, and more on the first edition of their Nitro Series compilation!
---
Over the past few years, the speed house genre has seen enormous growth with a speedy rise (sorry, we had to), capturing the hearts of ravers from all over. Reminiscent of '90s hard house, the genre has helped revive elements from yesteryear while simultaneously adding a fresh twist with influences from other genres like hard dance. Haus of Panda has been leading the charge of this movement through live events like Speed World and his own label, Speed House Movement.
While the majority of label releases have been focused on speed house, trickles of hard dance subgenres have made their way into the catalog. Artists like J. Slai, NTXC, and TYEGUYS have appeared multiple times. There has, nonetheless, never been a pure hard dance release — until now. Today, Speed House Movement is proud to present the first of many editions of a brand-new compilation album, Nitro Series Volume 1. This compilation series aims to inject some NOS into everyone's engines, pushing the limits of their endurance.
On this compilation, Speed House Movement enlisted tunes from many rising stars in hard dance music worldwide. Fans get a taste of Infinity's melodic side on "The Edge (Fading Away)," serving as a preview for his anticipated set at Rumble In The Jungle. On the flip side, Use Caution takes fans back to the future with "Oldschool" kickdrums and a modern twist at the end, while SickBoy brings the heat with rolling basslines on "Psyco." Finally, Distortion Code rounds off a fiery compilation with "Crazy Sh!t," featuring monstrous screeches backed by his signature kickdrums.
Listen to Nitro Series Volume 1 on Spotify or your preferred platform, and stay tuned for more hard dance compilations from Speed House Movement coming soon!
Stream Nitro Series Volume 1 on Spotify:
---
Nitro Series Volume 1 – Tracklist:
Infinity – The Edge (Fading Away)
Use Caution – Oldschool
SickBoy – Psyco
Distortion Code – Crazy Sh!t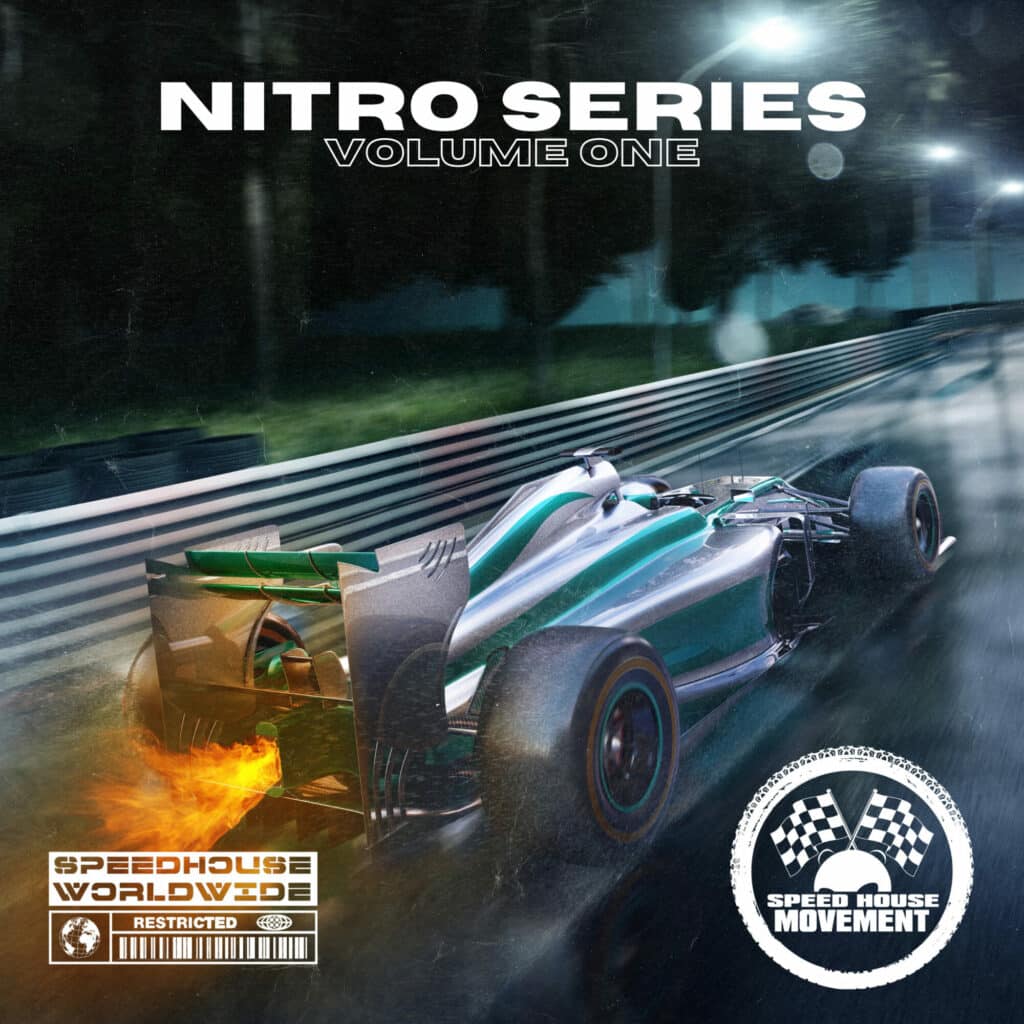 ---
Follow Speed House Movement:
Facebook | Twitter | Instagram | SoundCloud