TYEGUYS highlight updated sounds and first-ever collaborations in their latest release on Basscon Records, Loco / Let The Bass Go.
---
The past few years have been monumental for the American Hard Dance duo TYEGUYS. They've seemingly done it all, from performing at EDC Las Vegas, Basscon Wasteland, and Project Z to releasing on some of the hottest labels like Dim Mak, Speed House Movement, and Basscon Records. With each passing year, their project has grown from hometown heroes to undeniable hard dance stars.
Although this year has been a quiet one on the release front, with only one new tune and a few edits on SoundCloud, TYEGUYS have been working on the latest evolution of their sound. Throughout the year, they have been teasing new sounds and hyping up plenty of IDs from their vault, and fans are excited. Today, they're finally unleashing tunes that represent some of their newest musical ventures with a double-release on Basscon Records. While they made their Basscon Records debut last year on Devotions: Chapter II, this marks their first solo release on the label.
We're so hyped to be back releasing on Basscon Records! For these two songs, we hit up our homies Kreation and Water Spirit to make some bangers. We're big fans of both of them! We made 'Let The Bass Go' with Water Spirit at the end of 2019. In 2021, we finally got to play it out for the first time at EDCLV. 'Loco' with Kreation is a newer song and it was a blast to make. Angel and I really liked where he was going with it, so we knew we had to finish it up.

TYEGUYS
TYEGUYS delivered a high-energy double-release that includes first-ever collaborations with other promising acts in American Hard Dance. The first track, "Loco," brings on Kreation, who has been experimenting with hard techno. The booming techno beats are prominent on the first drop, while the final drop brings in the fun, bouncy sound that TYEGUYS is known for. The second track on this release is a collaboration with Water Spirit titled "Let The Bass Go." This record continues to showcase the latest sounds from TYEGUYS in an epic hardcore banger full of distorted kicks and off-the-wall energy.
This double-release is a unique look into the minds of TYEGUYS and serves as a roadmap for the future. Hopefully, fans will get more of these first-time collaborations and updated sounds, as this duo has left us craving more! Make sure you crank up the volume and let the bass go for TYEGUYS' latest release on Spotify or your preferred platform.
Stream TYEGUYS – LOCO / LET THE BASS GO on Spotify:
---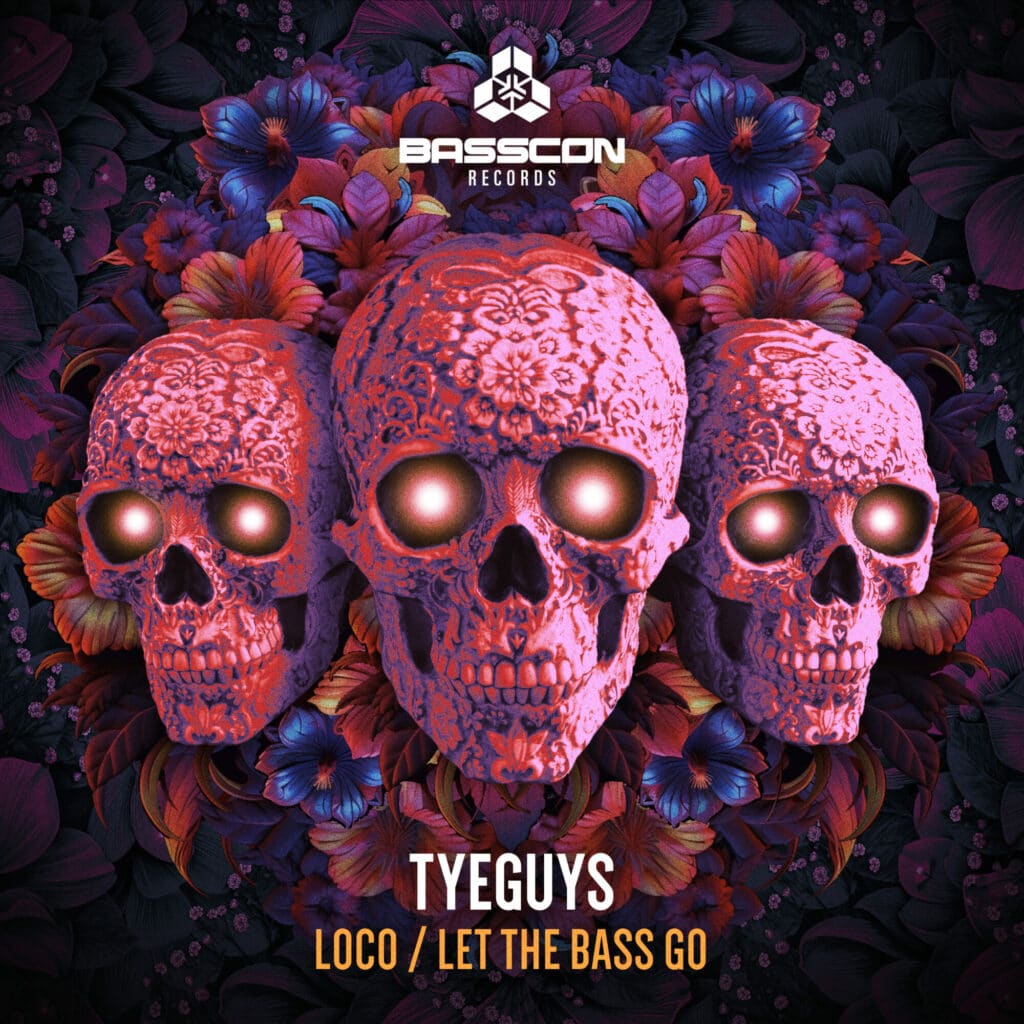 ---
Follow TYEGUYS:
Facebook | Twitter | Instagram | SoundCloud | TikTok | Spotify