As Dutch hard dance artist Aversion heads into 2023, he stopped by to take fans on a deeper dive into his career, personal life, and near future.
---
Years ago, Aversion set off on a mission to create music that delivered the same feeling of happiness that he felt when he was introduced to the harder styles. Ultimately, his music has helped bridge the gap between the raw and euphoric style of hard dance music, giving him a unique sound that supplies an electrifying energy with golden melodies that tread the fine line between Hard Dance Heaven and Hard Dance Hell.
Aversion has been on quite the hot streak in 2022 as he played many festivals, including Defqon.1 Weekend Festival, Intents Festival, and WiSH Outdoor Festival. Apart from leaving his mark on all of these iconic festivals, he's also released an abundance of dancefloor heaters such as "Disgrace Me" and his most recent release, "The Rapture," with Luminite. In addition, he was responsible for creating the Indicator 2022 anthem, "Reignite The Fire," with Thyron.
Through every release and live performance, Aversion has built up a resume that proves he is one of the brightest stars that the industry has to offer, yet the Dutch producer has only begun to show the world what he's capable of. Looking to keep his momentum rolling, he stopped by to give fans an exclusive look into his life to see what led to his initial success and what's coming next for the young producer. So while fans of the harder styles patiently wait for more new music and stellar live shows, let's take a look at ten things you might now know about Aversion.
Ten Things You Didn't Know About Aversion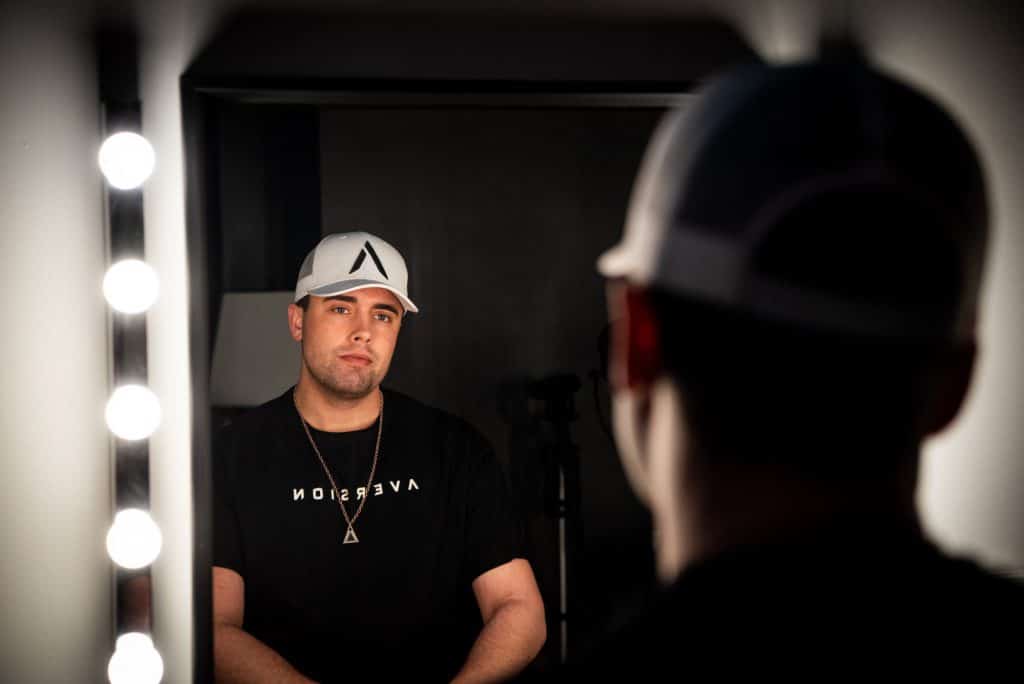 Aversion, aka Robin Kesting, was born in Aalsmeer, The Netherlands.
Aversion was born on October 2, 1998, in Aalsmeer, The Netherlands, a beautiful city with a rich culture that sits just eight miles from Amsterdam. The city was once known for its eels, hence the name, but is now most famous for being home to the Aalsmeer Flower Auction, the biggest flower auction in the world. Over the course of 24 years, Aversion has achieved many great things, but he never forgets his roots, as he still lives in Aalsmeer to this day.
---
In 2022, Aversion produced a special "anthem of his city," and it was played during Fire and Light on the Water, one of the biggest fireworks shows in The Netherlands.
Every year, residents of Aalsmeer gather near the water tower of Aalsmeer to witness the incredible spectacle of Fire and Light on the Water, one of the biggest fireworks shows in The Netherlands. Each edition delivers an amazing display, and 2022 was extra special for Aversion as he got to produce a remix of "Aalsmeer" by Jan Leliveld to be played right before the epic finale of the show.
During a recent interview, a local radio host pitched the idea to Aversion about producing this "anthem" for his city. Aversion thought producing the remix would be a great idea, considering how big this event is and how well-known the original record is by all residents of the city and The Netherlands. This remix was never released and will most likely remain a fun secret for fans and a great personal achievement for Aversion. However, you can check out the full video of the show on YouTube, starting with Aversion's remix being played.
---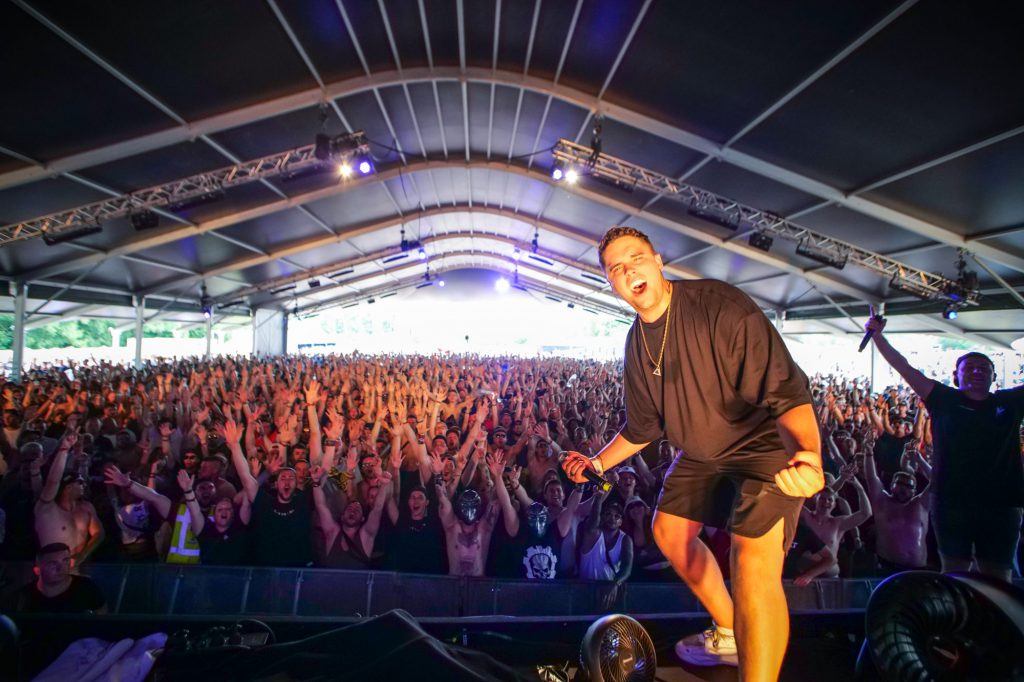 Aversion's brother introduced him to hard dance music in 2008. After being a fan for so long, he decided to pick up music production seriously in 2015.
Like many great producers in the scene right now, Aversion started out as a fan of the music, and his passion for it stemmed into something much bigger. Back in 2008, his brother introduced him to the harder styles, and he began to look up to his childhood heroes Headhunterz, Wildstylez, and Noisecontrollers. He remained a fan of the music for many years until 2015 when he developed an itch for music production and was heavily inspired by mainstays of the scene like Radical Redemption, Sub Zero Project, and D-Sturb.
Since then, he's become one of the brightest rising stars of the entire hard dance industry. His rise in the scene is still continuing as he develops his distinctive style and educates fans around the world on what versatility in hard dance really means. It's only a matter of time until Aversion becomes a household name in the near future, just like his childhood heroes and inspirations.
---
During the pandemic, Aversion helped lighten the mood by launching a brand-new recorded live experience called "The Essentials."
Back in 2019, Aversion started his own mix series titled "The Essentials," where he would take listeners on a journey through the absolute best in hard dance music with the latest weapons from Aversion and the entire scene. During the pandemic, he took the concept one step further by giving his fans the first-ever live recorded performance at Studio Shelter in The Netherlands, which became the precursor for the incredible editions to come.
Ever since the Essentials Live Show 2020, Aversion has upped the production on these live sets by filming them in unique locations all over Europe, including Liege, Belgium, and the Montana Snowcenter in Westerhoven, Netherlands. "The Essentials 2022" delivered the most epic edition of the series so far, filmed inside of an old church with no roof on it located in a small town on the border of France and Belgium. Not only was this one of the most distinctive locations in the series, but it was arguably the best edition in terms of the music.
In just one hour, Aversion packed 29 essential records that everybody should have their ears on, including music from the best talents of the scene like Rebelion, Scarra, Riot Shift, and more. Of course, Aversion made sure to shine a light on his own productions with unreleased weapons, such as "Hiding in the Dark" with Break of Dawn and "Out of the Frame" with Thyron. In addition, The Essentials marked the world premiere of one of the best collaborations of 2022, "The Rapture," which saw him team up with Luminite. Luckily, fans can relive this amazing live performance on YouTube and all previous editions on SoundCloud now!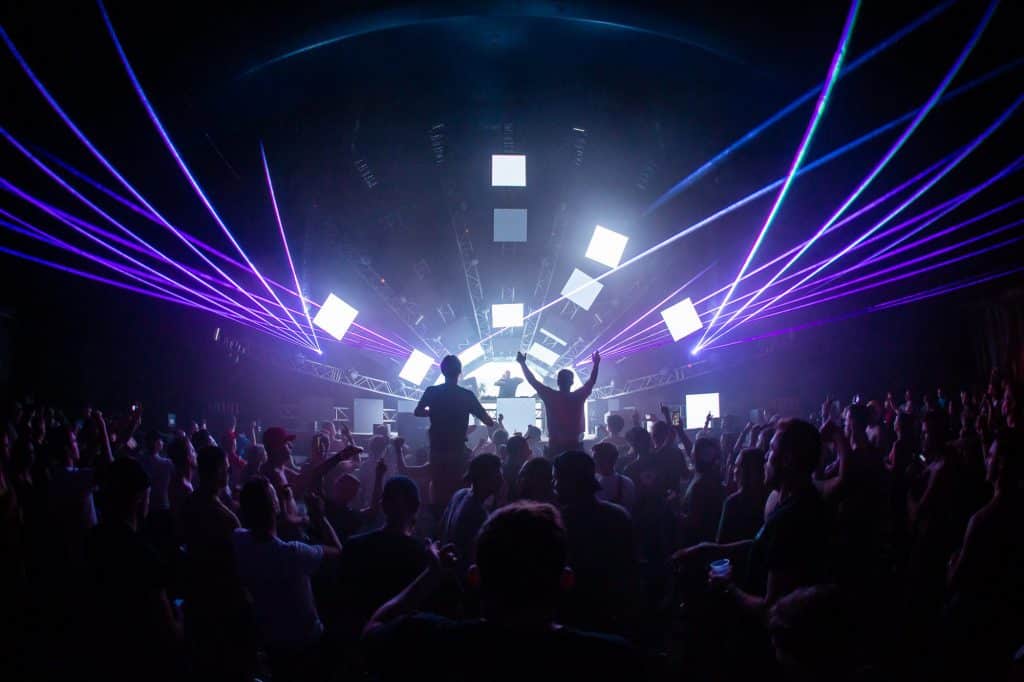 In 2022, Aversion took his music to eight countries worldwide.
Aversion is one of the best producers in the scene right now, and promoters from all over the world have taken notice quickly. This year has been one of his greatest by far as he's taken the Aversion project worldwide to countries like Austria for Shutdown Festival, Belgium for The Qontinent, Chile, Sweden, and more. Of course, he's also experienced great success this year in The Netherlands playing Defqon.1 Weekend Festival, Intents Festival, WiSH Outdoor Festival, Decibel Outdoor, and many more. Hopefully, fans will be able to see the rising star in America soon!
---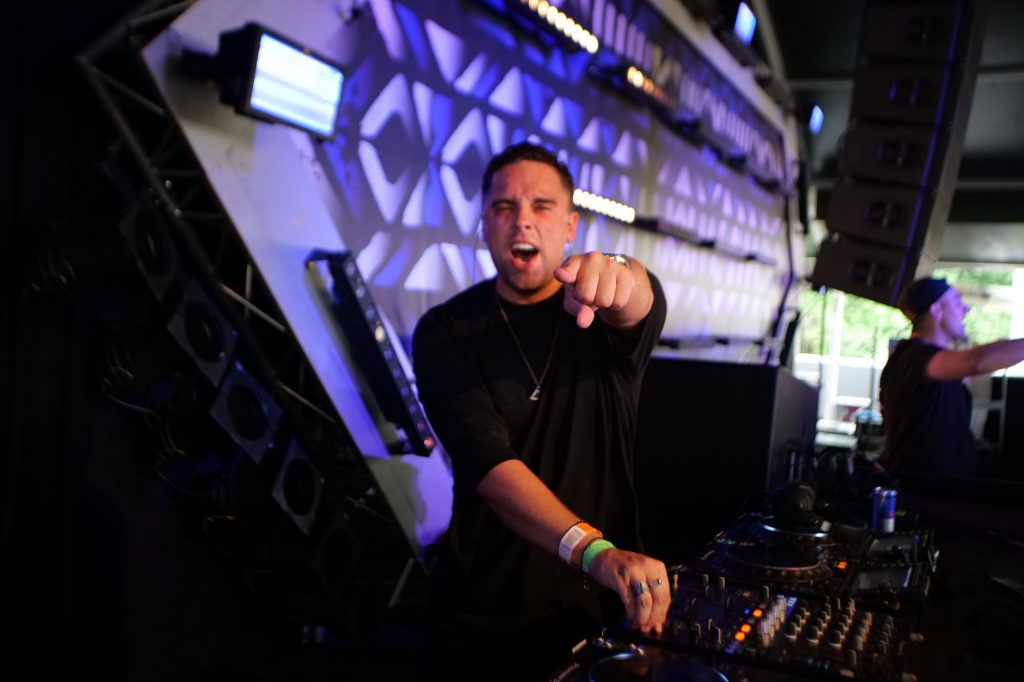 After taking his music all over the world this year, Aversion has been nominated for "Best Talent" of 2022 by Hardstyle.com and Hard News.
For the first time ever, Hardstyle.com and Hard News have teamed up for the end-of-year Hardstyle Awards 2022. Last year's edition, hosted only by Hardstyle.com, was decided purely based on data, similar to 1001 Tracklist's "Top 101 Producers" list. However, this year, Hardstyle.com and Hard News opened up the six categories of voting to fans all over the world. Although voting has now closed, make sure to stay tuned to their socials to catch the final results on December 30.
This year, Aversion was nominated for "Best Talent" of 2022 based on sales from Hardstyle.com. With the year he's had, Aversion is deserving of this nomination and potential win. Over the year, he's built up an incredible resume through his releases and artistic ventures like "The Essentials," and he's obliterated every stage he's been on, whether it's a festival or a one-off show. There's no doubt that he's been turning heads and getting noticed by fans and industry figureheads alike.
---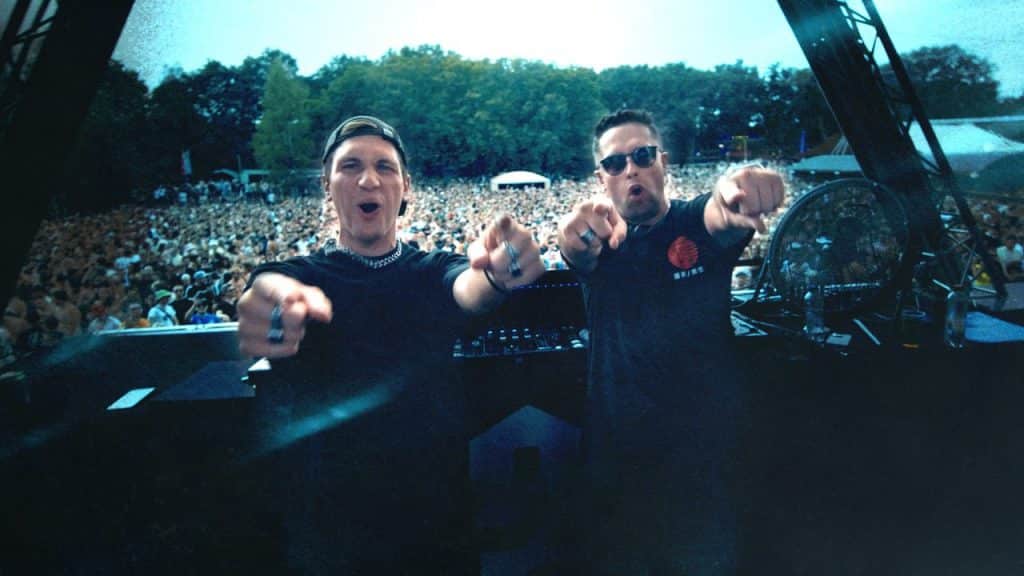 In 2019, Aversion released his first big hit in hard dance, "Unleashed." Now, years later, Thyron is working on making an official remix.
During the time when "Unleashed" was released, Aversion had just moved up from Theracords LABS to the main imprint, Theracords. This track became a very special record for him as it was his first undeniable hit in the hard dance scene, which showcased his style of mixing ground-and-pound elements of rawstyle with golden melodies.
Now in 2022, Aversion is giving his good friend Thyron the chance to put his own spin on "Unleashed" with an official remix. Thyron is another standout in the scene that has continuously been tinkering with the sounds of hardstyle to create ideas and records that nobody else on the planet could think of. Keep your ears tuned because this is sure to be an interesting remix of his breakout track.
---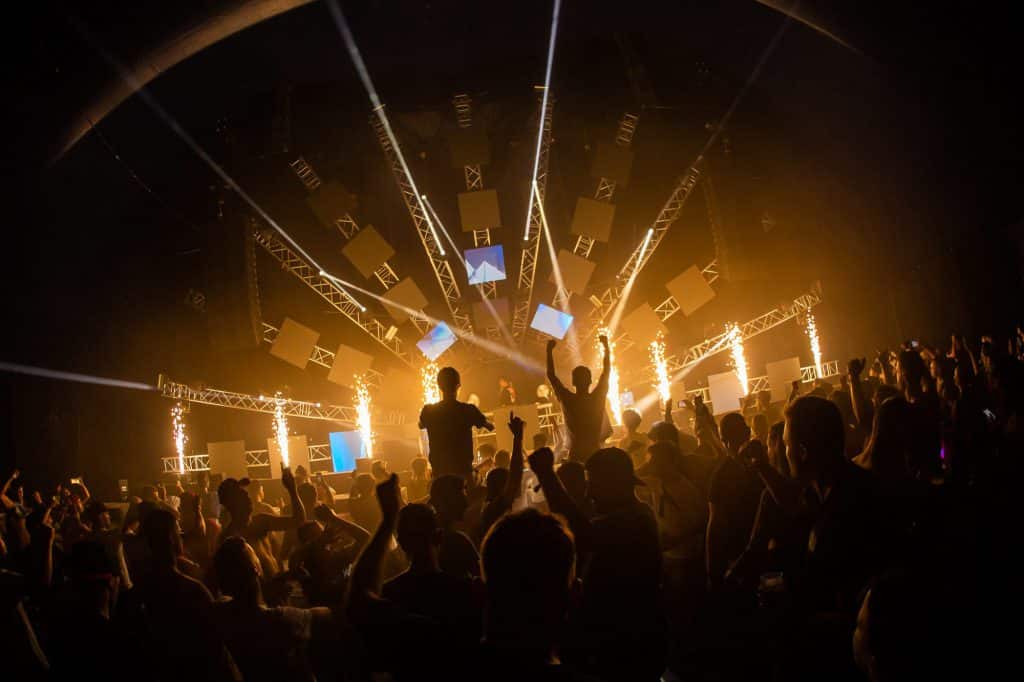 This month, Aversion made his mainstage debut at Shockerz 2022.
Speaking of building up his resume, Aversion added another milestone to his career as he returned to Shockerz on December 17. Shockerz held its latest edition back in March of 2022 as it made its return to the scene, and Aversion had the opportunity to play at the second area during the event. Now he returned to play at the mainstage in front of 15,000 ravers alongside many greats in the scene, such as Bloodlust, Gunz For Hire, Warface, and more. Stay tuned as Aversion has more plans regarding Shockerz.
---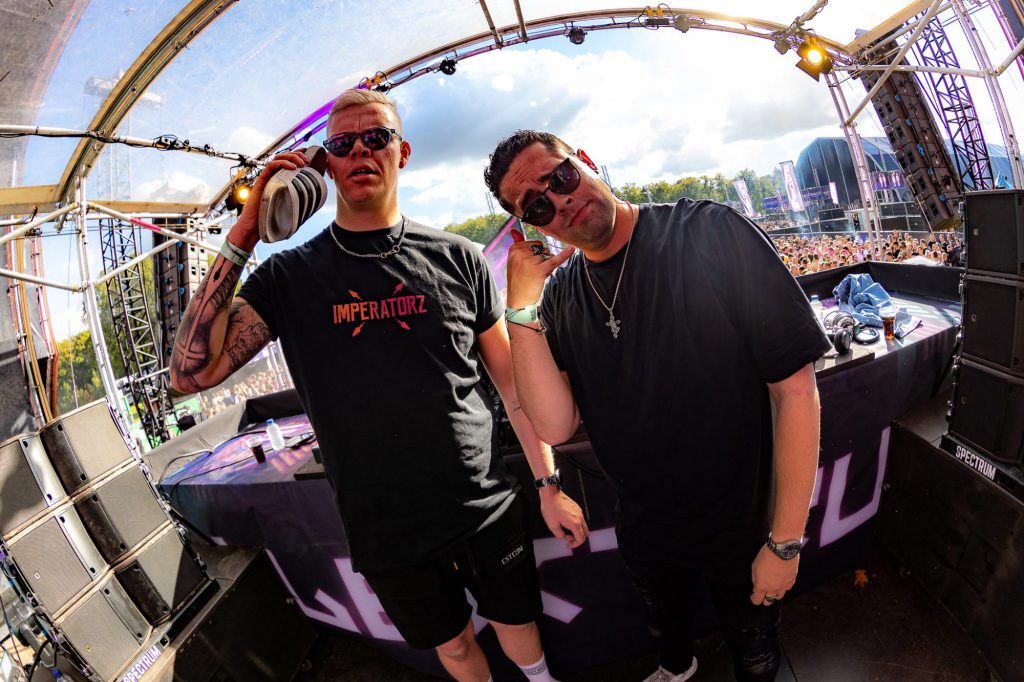 In 2023, Aversion and Imperatorz will reunite once again to release their second collaboration titled "Warrior."
After the release of "Unleashed," the hits kept on coming for Aversion. In 2020, he and Imperatorz teamed up to deliver Aversion's biggest song to date, "Valhalla." This tune had it all, from brutal raw kicks, drifting screeches, euphoric melodies, and uplifting vocals. In the span of two years, the song has amassed an impressive 3+ million streams on Spotify, and that number continues to keep growing. In 2023, the dynamic duo of Aversion and Imperatorz will reunite once again for their brand-new record titled "Warrior."
---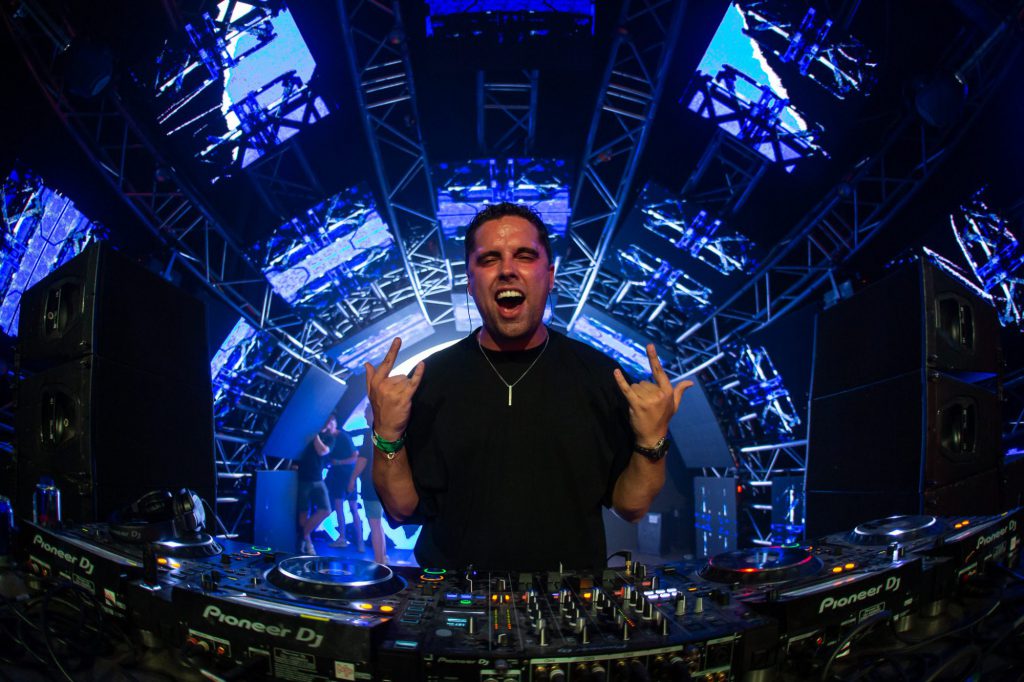 On March 4, 2023, Aversion will make his debut at Reverze festival in Antwerp, Belgium.
After everything that Aversion has achieved this year, 2023 is already shaping up to be another massive run, and that will start with one of the biggest shows of his career at Reverze. Over the years, Reverze has become the biggest hardstyle event in Belgium, and this year's lineup is absolutely stacked with legends, stars of the present, and the future of hardstyle and hardcore. Aversion has put in the work all year to earn himself a spot at the revered festival, and we can promise this is the set you don't want to miss.
---
Follow Aversion:
Website | Facebook | Twitter | Instagram | SoundCloud | YouTube | TikTok | Spotify