Bannie launched his latest solo endeavor with a groovy house tune, "I've Got The Feeling," and we dove into the details with a chat!
---
One cannot be complacent when it comes to being successful in the music industry. Interests and preferences often change with the winds, and as time struts forward, the creative output should follow suit. Aaron Bannie is the perfect example of this. He began his journey with the creation of the pop emo project Third Floor before joining fellow beatmaker Kamaliza to form Night Tales, a project that shot to popularity with millions of streams in just a few short years. Between both aliases, Third Floor has kept fans deeply engaged with tracks like "Oceans" and the Almost Whole EP, while Night Tales touched the hearts of many with the emotion-soaked album, Proof.
With industry domination at his fingertips, inspiration has been flowing like a raging river, and as a result, Aaron has turned his focus inward to embark on a brand new solo project, stepping back out into the scene simply as Bannie. Of course, this announcement was paired with his debut single, "I've Got The Feeling," released via Broke – its story a direct reflection of the struggles he has faced in the last decade. With an honest and relatable backstory in addition to a gleeful rhythm that will light up the night, this is a track that's going to rule the dancefloor this summer.
It's official, the page has been turned on a new chapter, and one can only speculate what comes next. So, we caught up with Bannie to chat about his latest alias, ranging from his inspiration to a dive into the details of his debut track, differences between his monikers, and more. Before you read on, make sure to smash the play button on the "I've Got The Feeling" music video shot in Venice Beach, California, and grab your copy of the track on your favorite platform.
Watch Bannie – "I've Got The Feeling" on YouTube:
---
Hi Bannie! Thanks for chatting with us today. How are you feeling about your debut solo release under your new name?
Thank you for having me. Yes super excited to release this solo dance project. It's a good fun departure from Night Tales, which is more emotional and takes a lot more vulnerability to create. The Bannie project directive is simply press play, dance, and vibe!
You started releasing music several years ago under the name Third Floor and joined with Kamaliza later on to form Night Tales. Tell me a bit about your artistic journey through the three aliases and why you've chosen to identify as Bannie at this stage of your career.
Third Floor is my baby and introduction into the world of music. I've very proud of that chapter in my life. Third Floor was a pop emo project where I wore a mask to hide my identity and tackled topics like heartbreak. Kamaliza was in an indie dance duo called Olympic Ayres. We both have a fond appreciation for house/dance music and wanted to explore that genre and bring our touches of emotion into this world. Both with Third Floor and Night Tales, to a degree, I'm not the front guy, and I've purposefully preferred it that way. However, Bannie is me, front-facing, and I'm embracing being in the forefront and not hiding behind a mask!
What would you like to keep sonically consistent with your Bannie releases compared to Night Tales and Third Floor?
Night Tales is more singer-songwriter overlaid on house music. We have verses, pre, hooks, etc; Bannie is more groove-driven with small repeating hooks. It's designed just to hit play and vibe. Night Tales is heavily story influenced, with deep connections to human emotion.
Let's dive into your new song, "I've Got The Feeling." It's got this great feel to it that reminds me of the "Golden Age" pop house era. Who were some influences behind this new track, and why?
I grew up on 90's House music in the UK. The UK has a great nightclub scene, and I immersed myself in that world. Even headed to Ibiza in 1995-2000. That's where I bought my 1st pair of vinyl decks, Technics 1210s, and learned the art form of DJing. "I've Got The Feeling" is definitely a nod and ode to that era of music. Also, for me personally, those who know me personally and followed my story of illness to recovery – know that this is also a song full of personal gratitude that I'm alive, healthy, and here in this world doing what I love and what I was meant to do – which is creating music that connects with the world.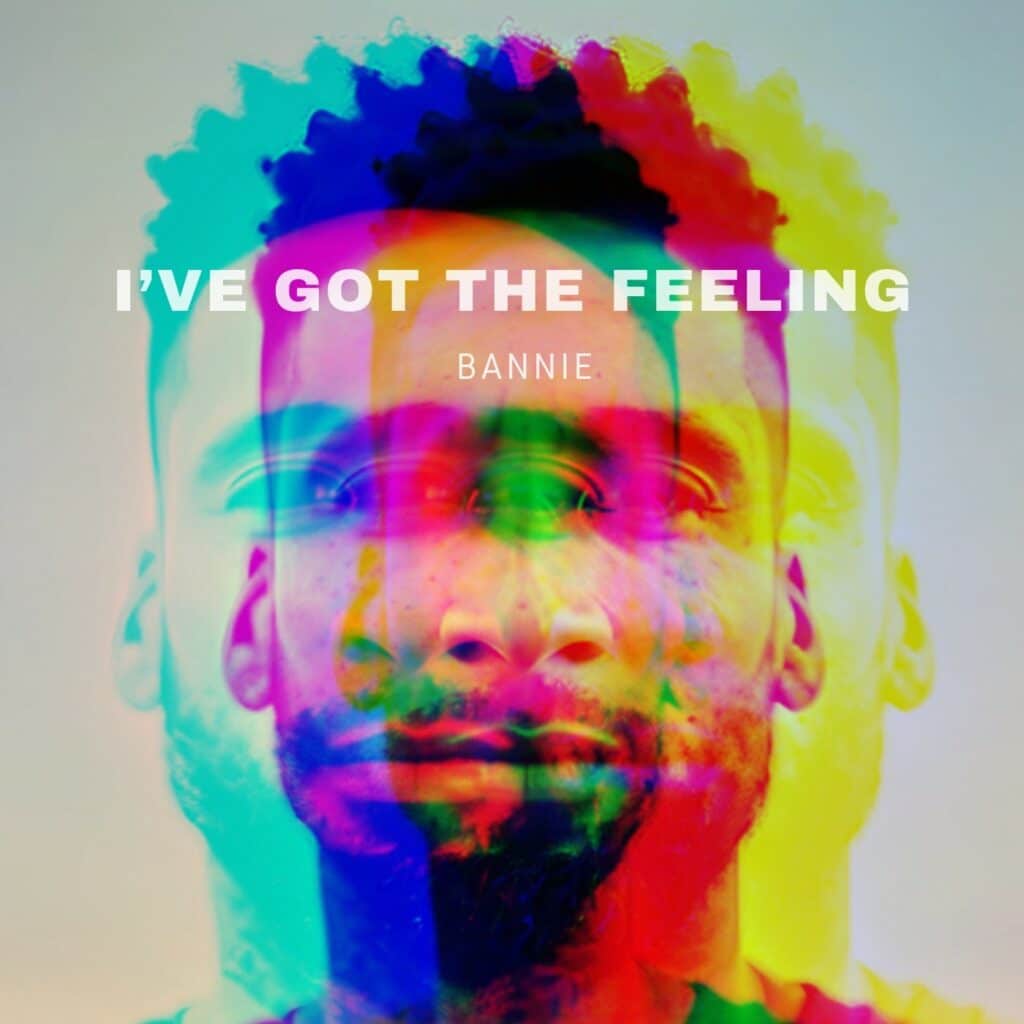 I love that vocal sample you pulled for it. What's the story behind this part of the tune?
Again as I mentioned before, I had a long battle with Ulcerative Colitis Disease which I was diagnosed with in 2009, and it all came to a head in 2017 when I had four major surgeries over 18 months with two years of recovery. I connected immediately with this sample and thought this would be the perfect sentiment for my debut solo single release.
The track has a great balance between piano and synthesizers, but the piano lead is really at the forefront. Can you share your thoughts on the importance of the piano as a focal point in the electronic genre?
Yeah, 90s house music was heavily piano-driven. It's been coming back over the past few years with artists like Weiss, ESSL, Joel Corry, etc. The master of this genre for me is MK, who has been a pioneer of this sound since the 90s. When you hear pianos in dance/house music it's almost always going to sound uplifting, energetic, and positive, and makes you want to dance.
We saw you made the move to Los Angeles recently. How has the adjustment to American Culture been and do you feel a difference in your creativity in the U.S. compared to Australia? Is there anything you miss about your home country?
I'm lucky that I've experienced three major cultures. Born and Raised in the UK, I left there at 28. Move to Sydney, Australia, lived there for 16 years, and have now been in LA for 15 months. All are very different and unique in their own ways. Creatively I feel you can be anywhere. You can be inspired by your surroundings and now you can make music in the box (computer) which you can take anyway. The biggest difference is that the US is HUGE compared to Australia – simply in terms of population.
Since moving here we've played a huge amount of shows all across the US, Canada & Mexico. Australia simply doesn't have the infrastructure for artists to really grow because we only have a small number of festivals and opportunities. That's why you've seen a lot of Australian exports really making it big by touring over in the US and some moving here. Fisher, Dom Dolla, RÜFÜS DU SOL, Flume, Cassian, Alison Wonderland, Hayden James, and Crooked Colours just to name a few.
Finally, what other plans do you have in store for Bannie moving forward?
You'll be hearing a lot of new Bannie releases as I plan to release them very regularly. The next single is already slated for late May so I'm hoping to release five to six singles this year.
---
Follow Bannie: