Insomniac Events laid down the foundation for the future of its hard dance brand with one of the most memorable editions of Basscon Wasteland.
---
While hard dance remains to be the dark horse of dance music in America, there's no doubt that there is something special brewing within the scene. Over the past few years and especially now, hard dance has been on a constant, yet slow rise in America as fans continue to flock to shows and homegrown artists spread the gospel of the most unique scene within dance music. Despite all of the negative associations with the genre, the scene carries on and moves into the future, and this was on full display at the most recent edition of Basscon Wasteland.
Admittedly, the initial lineup left a lot to desire due to many repeat names and a lack of homegrown artists. Many fans made their voices heard through social media platforms – and in a turn of events, Basscon announced a stacked second phase of the lineup that featured an abundance of new names making their debut, along with international artists. I was surprised and stunned at the lineup additions, in a good way, and started planning my trip for what was sure to be a can't-miss edition of Basscon Wasteland.
For the first time since 2018, Basscon Wasteland was home to two stages – The Fortress and The Shrine.
A two-stage edition of Basscon Wasteland is something many dedicated fans within the scene have craved for several years ever since the 2018 edition. Luckily, Insomniac Events pulled the trigger and added a second stage to the festival, which opened the door for many fresh faces to come and display their crafts. This year, The Fortress was the mainstage, dedicated to the industry heavyweights of hard dance. In contrast, The Shrine was an outdoor stage that showcased Basscon Records, but more importantly, the next generation of hard dance in America.
The Fortress and The Shrine had two completely different vibes throughout the weekend. Being the main stage, The Fortress was tailored to casual fans that were searching for a guaranteed party no matter what time they stopped by. The early portion of the festival did include homegrown talents, such as Lucky Rabbit B2B Keiji, Rob GEE, Lady Faith, and Mrotek but was later dominated by international artists like Adaro, DJ Anime, Kutski, Da Tweekaz, Coone, and many more.
The two-stage layout was perfect for a weekend full of amazing hard dance music. I took advantage of the short walk between stages to see almost every artist that played at the festival, as there were many clashes between legends and rising artists I wanted to support. It also made for excellent fan service because if someone wasn't vibing with a certain artist on one stage, it was guaranteed that there would be something great on the other stage as well.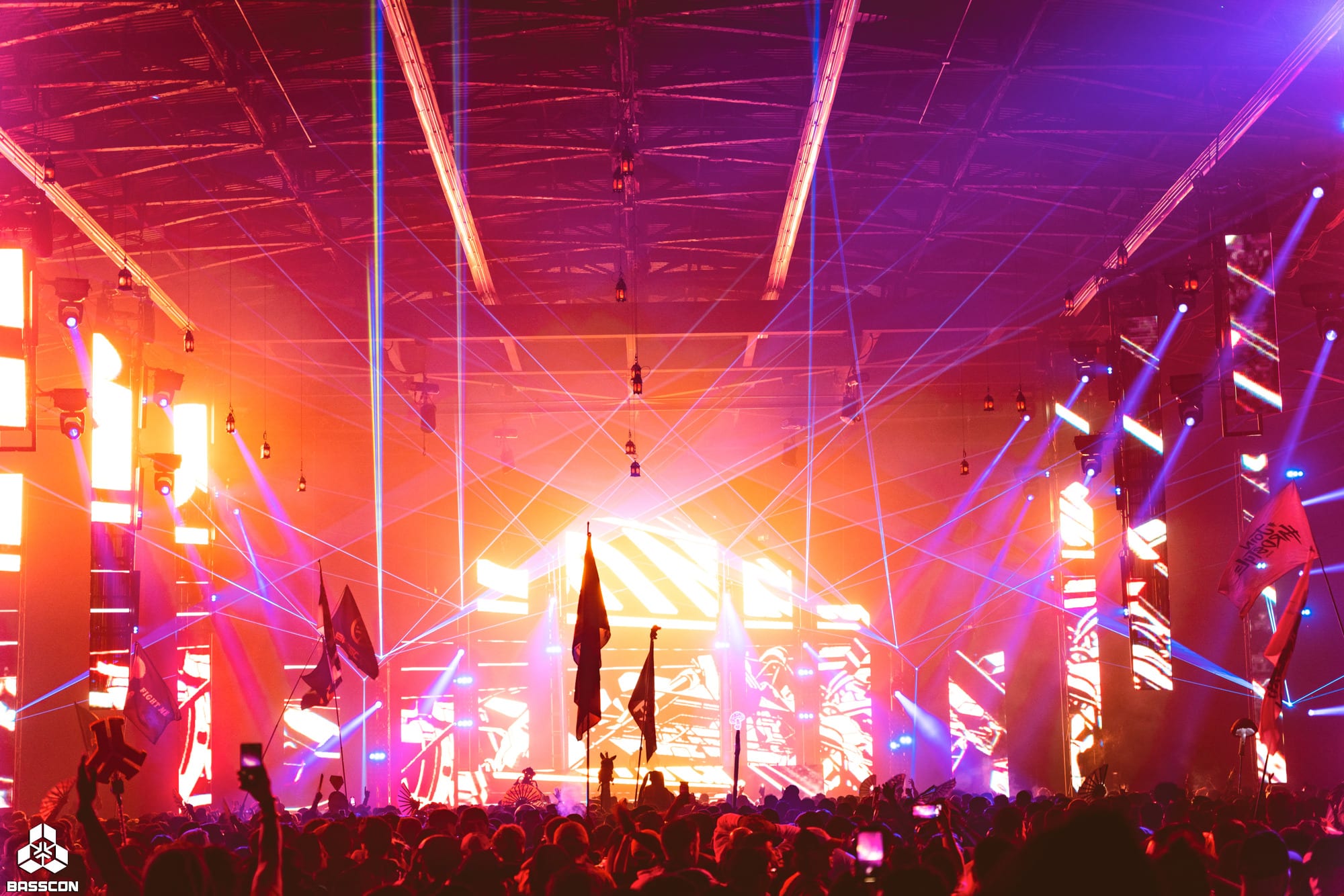 The Fortress was home to legends of the scene.
Some of the highlight sets of the weekend at The Fortress included TNT, who tore the house down with their performance that always delivers no matter how many times you see them. DJ The Prophet also kicked off the last string of North American shows for him at Basscon Wasteland in a performance that took fans on a trip down memory lane with early records from DJ The Prophet along with a dose of the present and his greatest hits like "Wanna Play?" Deadly Guns came out with his aggressive style to lay down a brutal performance that helped prove that uptempo and hardcore are alive in America.
Junkie Kid and Ben Nicky also got the party going with sets that put a big focus on hard techno. To my surprise, these sets that lacked a lot of the "traditional" sounds of hard dance ended up being some of my favorites and left me with a craving for more live techno music. Funny enough, these two sets made me reflect on the possibility that America can make history repeat itself by starting to accept hard techno until that eventually evolves into the acceptance of hard dance and all of its subgenres, similar to Europe.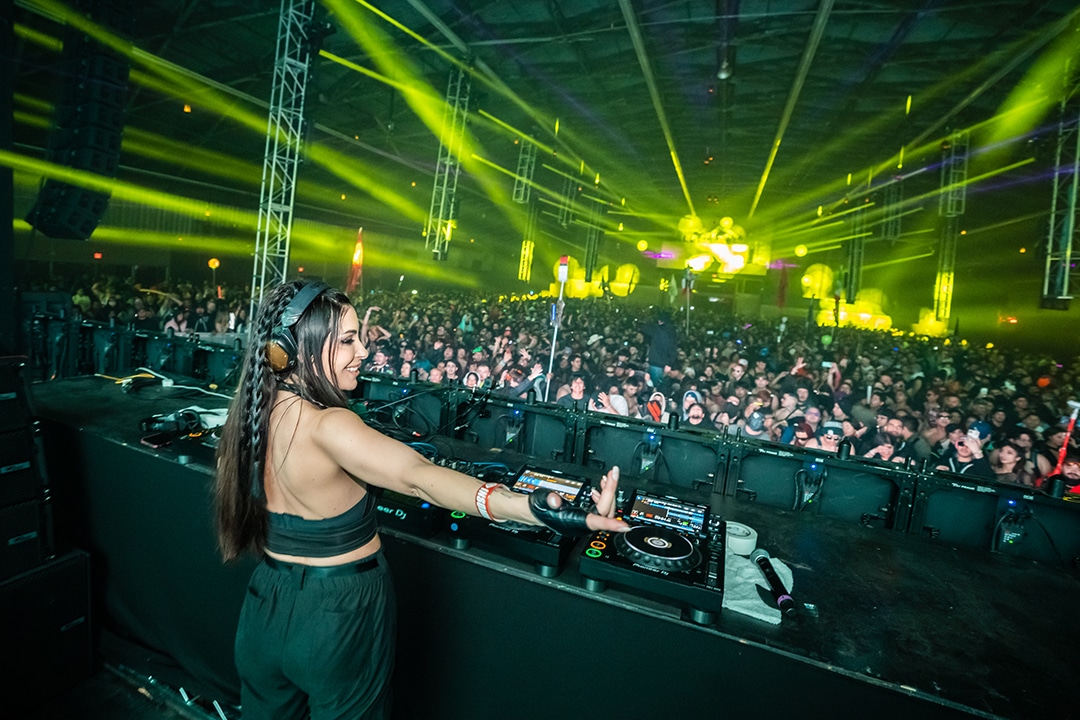 The Shrine was home to the current underground of hard dance music.
Throughout the weekend, The Shrine hosted the leaders of American Hard Dance with sets from BEL AIR WITCH, DEATH CODE, NTXC, TYEGUYS, and more. As usual, KAMI destroyed the decks with what felt like the most packed set of the weekend. They debuted tons of new music and played records I had never heard before, which is always a sign of great DJs. Everybody's favorite pinkboi, Levenkhan, made history by being the first pure Frenchcore artist to play at Basscon Wasteland. He transported fans across the world to Europe with a set full of AR Gang exclusives that nobody else could play and, of course, lots of speedy Frenchcore music like his "Age of Love" bootleg.
One of my favorite things about The Shrine was that it helped shine a light on the entire spectrum of hard dance music. This stage not only included hardstyle but also reverse bass, raw trap, happy hardcore, rawstyle, and everything in between. Friday had one of the most interesting transitions as Hartshorn threw down happy hardcore, GRAVEDGR followed with a hybrid set full of raw trap, rawstyle, and hard techno, and LLLLNNNN came to set the stage on fire with an incredibly fun set that proves the next generation of hard dance is in good hands.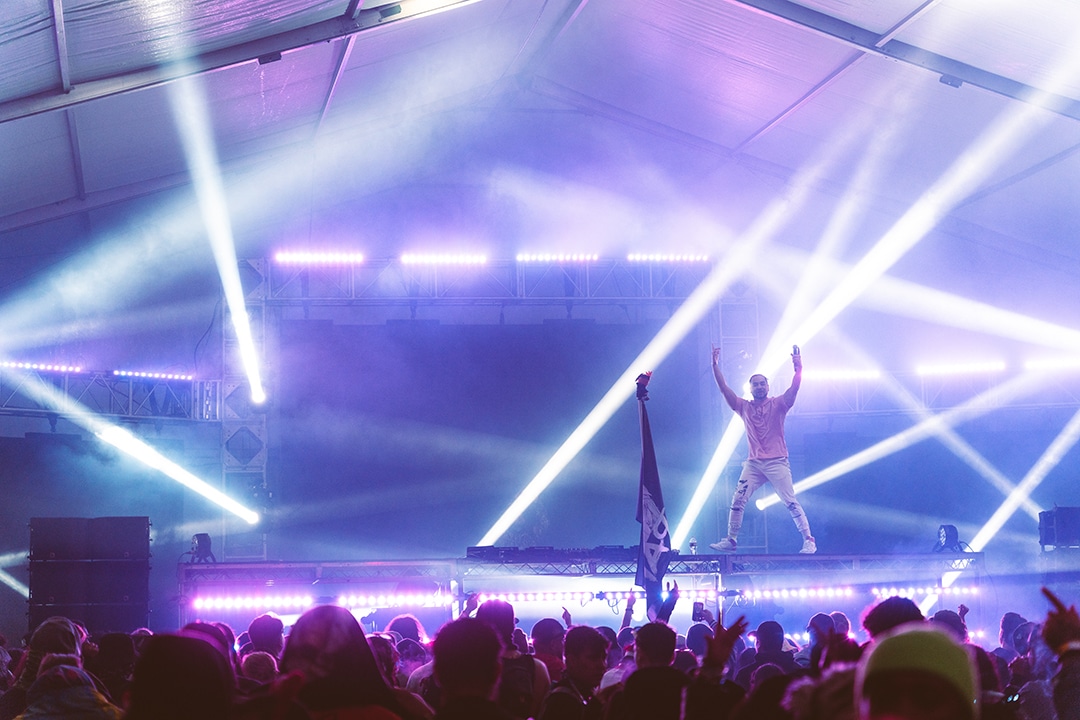 This year's edition of Basscon Wasteland was the perfect first step in the right direction for the future of the brand and the hard dance scene in America.
In the past, I've had my fair share of criticism for the Basscon brand and the lack of support for true representation at their hard dance events. However, it feels like there's been a massive shift over at Basscon with a team that's dedicated to delivering the best experience, even if it means taking a risk with new artists.
This feeling has been present for several months now, but it was personified at Basscon Wasteland as they were able to put on one of its best editions yet. As a fan, I only hope that Basscon continues to move in this direction for future festivals and one-off events. It really does feel like someone is listening now, and I have hope that the hard dance giant in America will finally start to reflect what the local scene is truly about.
"The golden era" for American Hard Dance is undoubtedly happening at this moment. Artists are finally figuring out how to make their styles accessible, all while putting out an abundance of great records that further push the genre into the future. So join the movement because American Hard Dance is the future, and the future is now.
---
Follow Basscon:
Website | Facebook | Twitter | Instagram | SoundCloud | YouTube