TYEGUYS swung by ahead of their EDCLV debut to curate a high-octane playlist showcasing their style, homegrown artists, and biggest influences.
---
TYEGUYS have been climbing the ranks and earning their stripes in the world of hard dance music over the past few years by garnering support from all over the world and becoming a community favorite within the American hard dance scene. This year has been one of the biggest yet for the duo. Not only did they launch DYEHARD Records, but introduced a new wave of North American hard dance producers and earned themselves a much-deserved booking at EDC Las Vegas as well.
Ahead of their biggest performance to date, TYEGUYS stopped by to grace us with a curated playlist highlighting the best of the American hard dance scene and their strongest influences from around the world. Whether you're on your way to EDC Las Vegas, getting pumped at the gym, or just hanging in your rave cave, they have you covered with the perfect, speedy soundtrack.
The first half of the playlist was dedicated to showcasing the unique sounds and styles that rising hard dance producers have helped pioneer. This includes their tracks like "BOOM" and "RUN IT UP" with WSHNGTN, before delivering heaters such as "IMPULSION" by Water Spirit and "DISTORTION" by GRAVEDGR and Haradaak. Then, after showing love to homegrown artists, TYEGUYS takes fans on a sonic journey to Europe where hard dance reigns supreme. The duo turns the volume up with brutal rawstyle records like "Mind Blowing" by Krowdexx, "Hypnosis" by Mutilator, and one of the most unique collaborations of this year, "Take Control" by Anderex and So Juice.
This playlist is absolutely stacked with the best hard dance tunes, so without spoiling it, you're going to have to check it out for yourself! Strap in and get ready for the fastest hour in all of dance music, and don't forget to catch TYEGUYS when they take over the wasteLAND stage at EDC Las Vegas this year.
Stream Road to EDC Las Vegas 2021 || TYEGUYS on Spotify:
---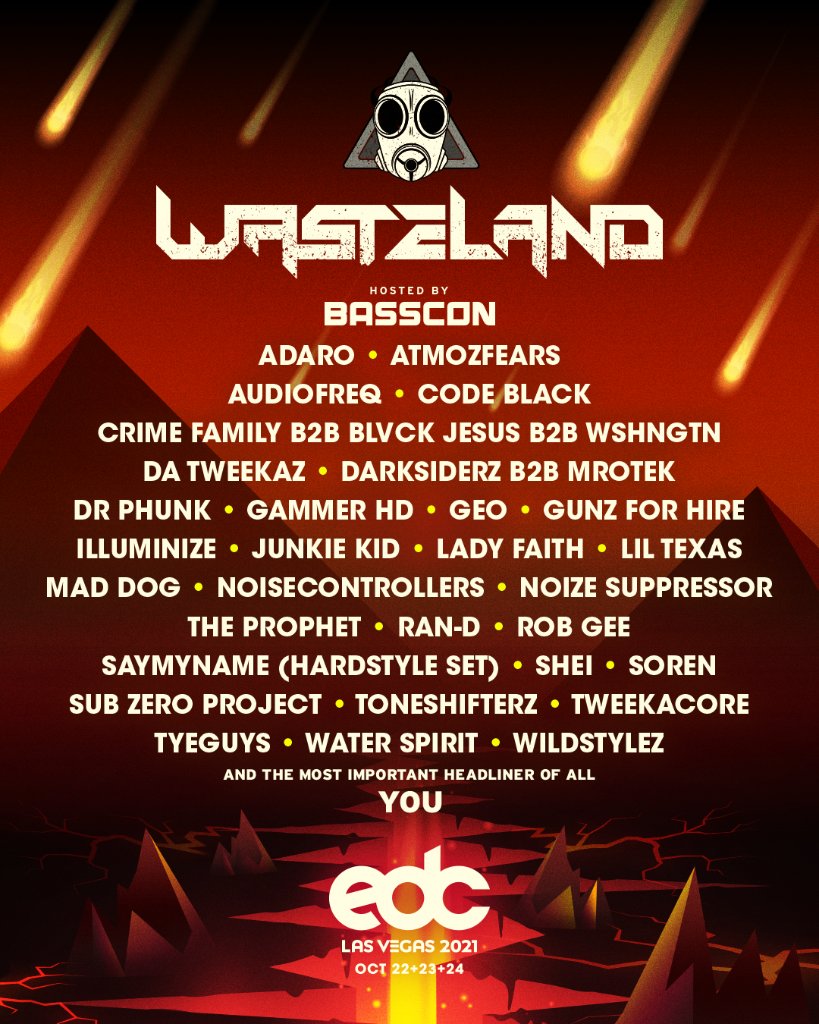 ---
Follow TYEGUYS on Social Media:
Facebook | Twitter | Instagram | SoundCloud | Spotify