Hartshorn stopped by ahead of his debut at Basscon Wasteland to curate a playlist highlighting his uplifting sound and biggest influences.
---
Hartshorn has consistently spread UK hardcore sounds all over the world for nearly a decade. Hailing from Denver, he's cemented himself a place in hard dance music with his infectious sounds and speedy beats, securing releases on Keeping The Rave Alive, 24/7 Hardcore, Basscon Records, and recently became the first American artist to release on Electric Fox with "Wind Me Up." With a number of UK tours under his belt, this champion of happy hardcore looks to continue to elevate the sound in 2022 with his debut at Southern California's premier hardstyle event, Basscon Wasteland.
Ahead of such an important performance, Hartshorn stopped by to deliver a specially curated playlist highlighting his energetic sound, greatest influences from the UK hardcore scene, and some records that fans can expect to hear at Basscon Wasteland. Whether you're getting ready for the event, partying along in your rave cave, or getting your pre-game on, you can rest assured that Hartshorn has supplied the perfect soundtrack for the weekend.
Hartshorn's Road to Basscon Wasteland playlist begins with a few of his latest releases that highlight his uplifting, danceable sound including "Wind Me Up" with Giin, "YGM" with MNK, and "Erase Me" from his debut EP on Basscon Records. He then takes listeners on a trip to the other side of the world to showcase the legends and signature style of happy hardcore with the Two Minds Project remix of "Hit 'Em Like This," "Dopamine" by S3RL, and Hixxy's remix of "Surrender."
After showing respect to the legends that came before, Hartshorn also made sure to include some outliers that many fans might not expect in a happy hardcore playlist. These records include "Like It Like That" by Steve Aoki and Ben Nicky and a collaboration that nobody could ever have expected, "Stare Into My Eyes" by GPF and Kutski. The rest of the playlist is just as stacked with the best that happy/UK hardcore has to offer, so without spoiling anything else, you're going to have to check it out for yourself.
Get your dancing shoes ready and get ready for over an hour of energetic, uplifting hardcore music, and don't forget to catch Hartshorn later this month when he takes the stage at Basscon Wasteland. Tickets are still available via their website.
Stream Road to Basscon Wasteland 2022 || Hartshorn on Spotify:
---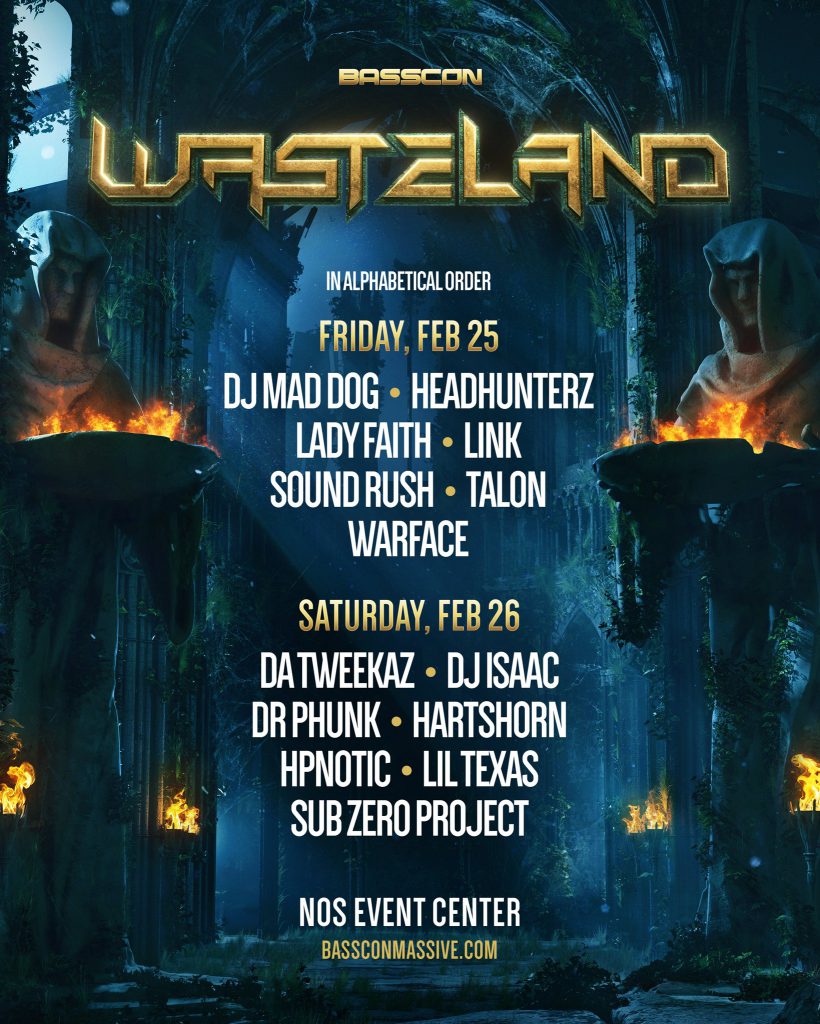 ---
Follow Hartshorn on Social Media:
Facebook | Twitter | Instagram | SoundCloud | YouTube | Twitch | Spotify