Genix officially unveils his debut LP, 199X, a love letter to rave culture highlighting his full range of sound from trance to techno!
---
Genix has been wowing fans across the globe for almost two decades. While making waves on behemoth labels like Armada and Vandit, it has been his time with Anjunabeats that places him in our hearts for all eternity, releasing timeless tunes while also partnering up with Sunny Lax to create jaw-dropping event memories. Today, the man that set the Guinness world record for the highest land DJ set at Everest Base Camp unleashes his debut LP 199X – and it's a full feast for the body, mind, and soul!
Focused around the musical vibe of the '90s and early '00s, we've already become privy to some of the album highlights as Genix teased material at Above & Beyond's Group Therapy 450 at London's Drumsheds and then premiered it on Anjunabeats YouTube channel just last night. In addition, he released "Numb" earlier this summer, a track that featured LYCA, a BBC Radio 1 supported singer-songwriter, as well as "Libre" and "Higher & Higher," two treats that have us swinging from the rafters with their strong peak-hour energy.
When it comes to the rest of the 16-track album, we get to see a broad array of styles from house, trance, techno, and chill out through solo offerings, collabs, and features. Along with LYCA, swooping in to add that extra spark on the project are JVMIE, Zashanell, Towera, and Northling. In fact "Take Our Time" with Northling was the second single to release back in July, featuring hypnotic undertones and an elegant vocal presentation. All in all, 199X promises to take you on a journey straight to the heart of Genix, a man who has devoted his entire life to make you groove.
To celebrate the release, Genix is in the midst of his 10,000-mile X4 challenge, supported by StrideKick. To join in on this healthy endeavor and win prizes check out the details, download the app, and get moving. And if you want to see Genix do what he does best then make sure to grab a ticket to his world tour and prepare to ride a roller coaster of emotion under the spell of gorgeous melodies and pulse-pounding basslines!
Grab your vinyl or digital copy of 199X on your favorite music platform, stream the LP below, and continue on for my favorite album highlights. As always, let us know what you think about the tracks in the comment section!
Stream Genix – 199X on Spotify:
---
There are so many twists and turns throughout 199X but there are a few moments that really stopped me in my tracks.
The journey kicks off with a fun breakbeats moment on "When I Find You" and moves gracefully into a sing-along session with "All I Want" featuring Zashanell. From here we take a dive into classic territory with Towera on "Be Free" and I'm really starting to see that Genix truly is a jack of all trades. After a quick dance with my dogs (easily my favorite thing to do at home) the house party settles down and "Take Our Time" takes over. The lead-in stays silent at first but when the piano detail drops in, my heart skips a beat.
I've reached the first monumental moment when the world begins to fade and the music washes over me like a warm summer shower and I begin to cry. The vocal is almost indescribable at this moment. It's soothing and yet somber in the most touching way. Then the melody swoops in and I am flooded with memories of EDC Las Vegas 2012 when I was still very new to the festival scene. The entertainment had such a powerful impact on my soul during a weekend that literally changed my life forever.
As I choke back the happy tears the to-cool-for-school progressive vibe of "Libre" snaps me back to the here and now. But, in a flash, I realize I'd rather be in a dark industrial warehouse listening to this track as the crowd winds and grinds with one another. It's sultry and full of grit, yet another home run from our boy Genix! "Higher & Higher" stays in this lane but lifts the energy, pulling me into an unsanctioned rave state of mind. Once again, I'm transported to my roots to dance with the young spring chicken version of myself.
Whether you dig the low-key smolder of "I'm Awake," the ethereal weightlessness of "I Feel So Free," or the bold trance-meets-tech spirit of "Fiyah," Genix continues to impress.
Those three tracks bring us to "The Underground." Named after one of Genix's favorite Seattle venues, this track will seep deep into your body and take full control of your muscle movement. It's that good! From the low octave synth beeps and laser blips to the strong acid house bassline, I want to throw on my fluffies, crop top, and booty shorts and make a beeline straight to the club. The breakdown introduces a touch of trance and as the melody pulls me deep into a dream state, both genre styles bond tightly for the rest of the track.
From here I'm feeling the fun take over my entire being and "This Is My House" tickles me pink. The beginning reminds me a bit of the popular style around 2015, the year you could find me running around events like Tomorrowworld, soaking up acts like Laidback Luke, Ferry Corsten, Orjan Nilsen, and Yves V. I call it feel good music and it's the style that whisks all the stress away. With that being said, when "Numb" drops in, I realize that I'm drawn like a moth to a flame for something a bit heavier.
LYCA's voice burns into the deepest part of my brain and suddenly I'm twitterpated, or maybe I just fell fully in love. Either way, I'm hooked. The rolling bassline matches the movements in my hips and the suspended stormy melodics fill the room with the type of intensity that could move mountains. When the percussion kicks back in for the build, all bets are off, and I find myself losing complete control. This is where the brain shuts off and the music inspires me to dance like there's no tomorrow.
If you're having as much fun as I am, trust me when I say, it's about to get even better!
Are you ready to "Fly Away"? If the answer is yes, then strap on your jet pack and dancing shoes, and let's go! With arms spread wide we head straight for the stars where we celebrate our undying devotion to the beat. This track drips with old-school flair and holds enough trance electricity to light up a city. I float away in awe before plummeting to earth as "Let It Go" throws down the techno hammer.
Boom, boom, boom goes the bassline and things are starting to get pretty sketchy down here in the underground. Luckily I'm all for a little debauchery from time to time and this is the track to take me there. While the monotone vocal clip sends tingles down my spine it's the auditory mayhem on the second half of "Let It Go" that fuels me with enhanced delirium. Yet another smash-hit from the Anjuna staple!
Genix rounds things out with "What You Do To Me," a tune that features a funky fresh house vocal, an acid build that will send you straight to the loony bin, and laser blips that are desperate to be bonded with a true laser experience on the dance floor. Follow that up with the decompressive futuristic tribal vibe of "303 Me" and my friends, we have all just experienced one of the wildest rides of our musical lives.
199X has everything you've been craving. Dark and driving, check. Emotional and heartfelt, check. Fun and carefree, check.
Genix took me everywhere I didn't even know I needed to go in the moment and he was always one step ahead of me, ready to blow my mind with every twist and turn. That, my friends, is a sign of true musical genius and reminds me that this is a man who lives, eats, breathes, and sleeps electronic dance culture. My hat goes off to all the collaborators on this project and I'm so proud that Genix is and will forever be an ambassador of Anjuna!
---
Genix – 199X – Tracklist:
Genix & JVMIE – Until I Find You
Genix & Zashanell – All I Want
Genix & Towera – Be Free
Genix & Northling – Take Our Time
Genix – Libre
Genix – Higher & Higher
Genix & JVMIE – I'm Awake
Genix – I Feel So Free
Genix – Fiyah
Genix – The Underground
Genix – This Is My House
Genix & LYCA – Numb
Genix – Fly Away
Genix – Let It Go
Genix – What You Do To Me
Genix – 303 Me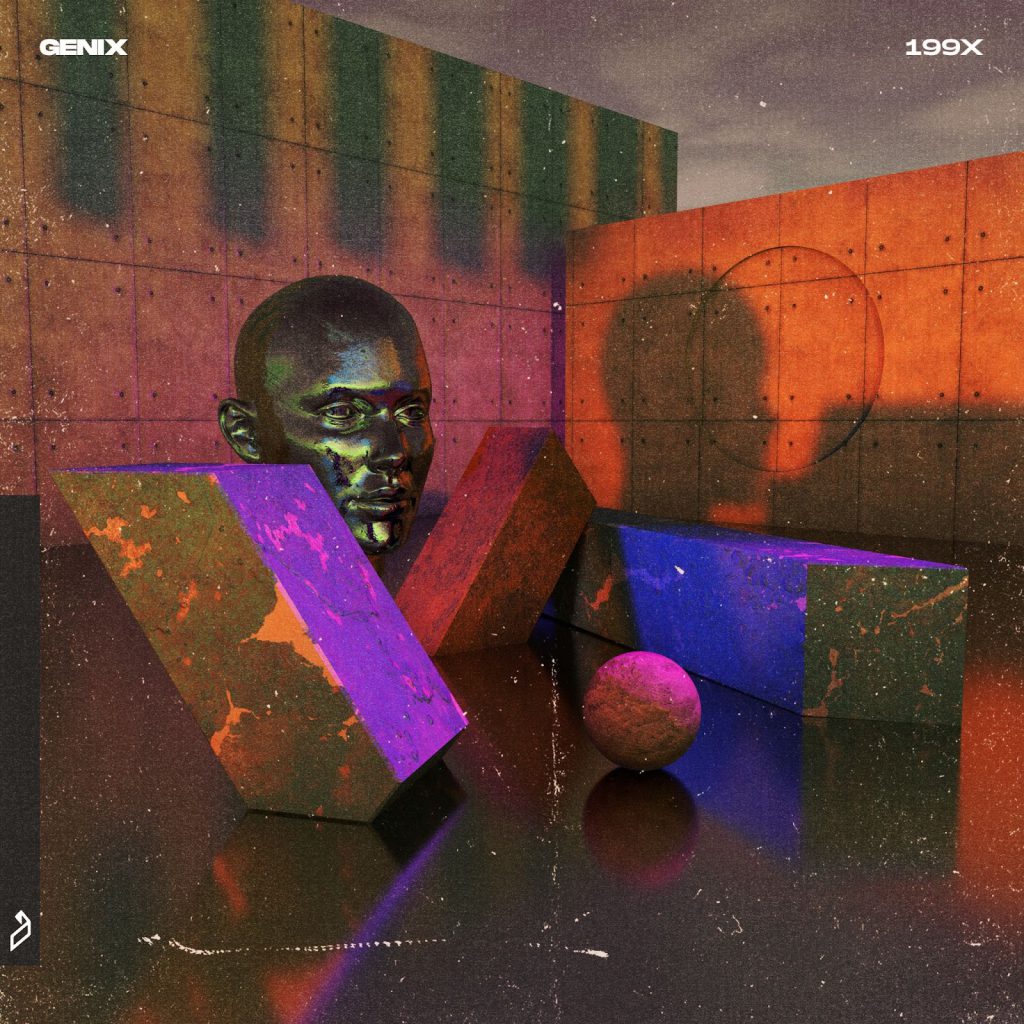 ---
Follow Genix on Social Media:
Website | Facebook | Twitter | Instagram | SoundCloud | YouTube