Learn about Laidback Luke's recent collaboration with Steve Aoki, his favorite memories from past editions of Ultra Music Festival, his thoughts on the scene, and more!
---
As one of the hardest working artists in the electronic music scene, Laidback Luke clearly has no plans on stopping anytime soon. A true DJ and producer, he is renowned not just for his ability to churn out some amazing tunes like "Turbulence" but also spin some masterful sets with epic track selection.
Helping foster a new wave of talent both through his in-depth vlog series on YouTube and his label, Mixmash Records, Laidback Luke is an artist who isn't afraid to show the world everything he has to offer. Aside from his work in the scene, he has explored the world of Kung-Fu and has become a huge advocate for fitness and healthy living, while also being a dedicated dad to his three sons.
Getting the chance to chat with Laidback Luke at Ultra Music Festival's 20th Anniversary was a dream. Having played the festival for multiple years and on different stages since his debut at Ultra Miami in 2009, we wanted to get more insight into his favorite memories from the festival, his new single with Steve Aoki, "It's Time", and more. Watch the music video for the release and read on for our chat with this legendary artist!
Watch Steve Aoki & Laidback Luke – It's Time (feat. Bruce Buffer) on YouTube:
---
With this being Ultra Music Festival's 20th Anniversary, looking back on back editions that you've played, which has been your favorite to play and why?
I think it must have been the first time I performed here. I remember, so that was 2009, and it was like a dream come true. I've always been a fan of Miami Music Week and I was always wandering around here handing out my promo CDs and mix CDs hoping to get a shot. At a certain point, Fedde Le Grand broke through and I was the guy tagging along with him everywhere and he played Ultra! So, I needed to have this opportunity.
That opportunity came in 2009 and I remember playing here and I have never seen such an incredible crowd and vibe. So I was playing in a tent and people were climbing up on the poles and they were so loud with their applause and cheering, it was mind-blowing.
Did you ever imagine that Ultra Miami was going to ever be as big as it is today?
Yeah… no, absolutely not, but yeah it fell together with the EDM boom and so it blew up. So after 2009, I started playing the Main Stage and I did that a couple of years. Finally, I got the chance to pick. So the problem with my Main Stage slots was always the sunlight in my eyes. With the time slot I had I couldn't see the decks and it was actually like flying a spaceship… blindfolded. It was terrifying.
At a certain point, I got the opportunity to play later on the Worldwide Stage. I did that once and found that the same type of energy that I saw in 2009, the same type of crowd, and I was instantly hooked. So today, I am closing the stage off for the very first time.
Your label Mixmash Records threw an epic party this week, "Rockin' with the Best," which featured a variety of talent from newcomers to legends. How did you go about booking the artists for the show? 
It's very interesting, I must be honest with you. Mixmash has become its own independent monster. We currently have nine people working there who all dedicated their creative input into this concept. So, we came with this concept and literally two weeks before Miami I saw the final flyer and I was like, "Woah, you guys did amazing what a lineup! This is like a mini-festival!" I was so happy with the variation in music and everything. They did such a good job, so shout out to my team.
Miami is definitely crazy during music week with so many parties happening at once, and adding to all that madness you hosted a Kung-Fu class this year. How did that go and do you plan on bringing your Kung-Fu classes to other cities or festivals?
I would love to, for instance during EDC Week or that sort of thing. Oh, last year I hosted a Kung-Fu class at Tomorrowland as well. So I love doing that and it's actually the perfect way to get up or get rid of a hangover, so this year I focused on stress relief and energizing people to tackle the rest of the day. It worked out great and it's just so good to see people moving and enjoying something they didn't expect doing.
Maybe now with EDC Las Vegas having a camping option, there's a spot there…
Yeah, I'd love to do that for sure.
You recently announced a new collaboration with Steve Aoki, "It's Time". What was it like working with Steve again on the tune and if there is ever a UFC Celebrity Fight with DJs, would you take part in it?
Absolutely. I would beat the crap out of them. Well, Cedric Gervais is quite the good boxer so that would be tricky.
Yeah, so it was great working with him again. I had been asking him for years if we could make a followup to "Turbulence". He's been kind of holding it off and so five months ago he reached out to me and he said, "Dude, we gotta make a rave banger again!" and I was like, "I am ready, I've been ready!"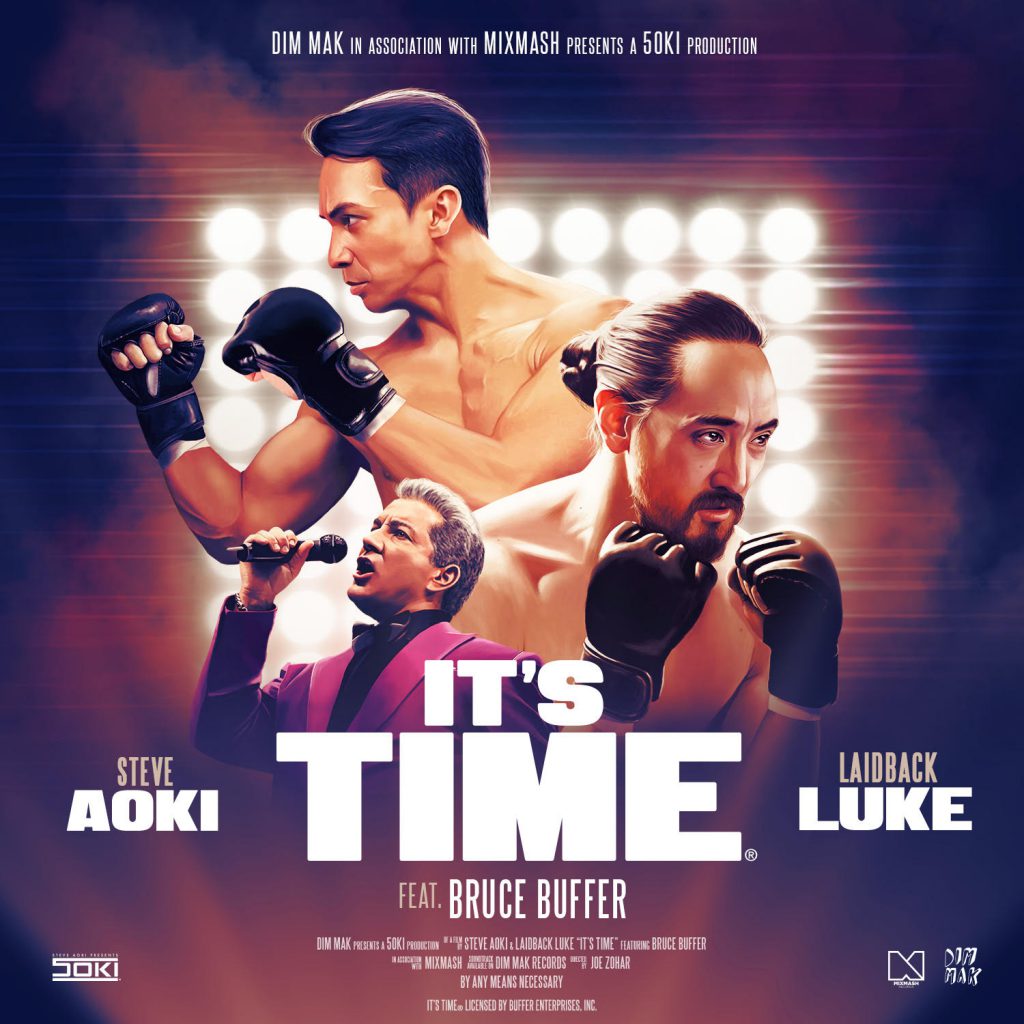 "It's Time".
"It's Time", well we didn't have that yet. So I made a rave banger sketch, I made it on 150 BPM because it needed to be the loudest track again because when "Turbulence" came out it was the hardest banger out. So we needed to do that again, I thought, and so I sent it through to him, didn't hear from him, emailed him, didn't hear from him, emailed him again, didn't hear from him, so I kind of gave up.
At a certain point I was working out and he popped up on the FaceTime, and he said, "Dude, I've been working on the track, here it is!" and it sounded awesome. He picked all the right elements and it definitely was a banger. He said we need a catch-phrase, I was like okay, "We have an earthquake or explosions, what do we do after 'Turbulence'"? We couldn't figure it out on a FaceTime so I said, "I'm gonna hit you up later, I'm going to think about it."
I remember Steve mentioning that there should be a countdown in there, counting down from ten, and I was like you know what, the UFC guy says "It's Time". That's perfect.
I started texting Steve straight away and he's like, "No way Bruce Buffer, the UFC guy, hit me up yesterday and wanted to do a collab, I held him off, and now you're here. I'm going to get him in the studio straight away." Two days later the vocal was on the track and I texted Steve saying, "With the guy on the vocal we need a UFC-themed video for it as well," so everything worked out.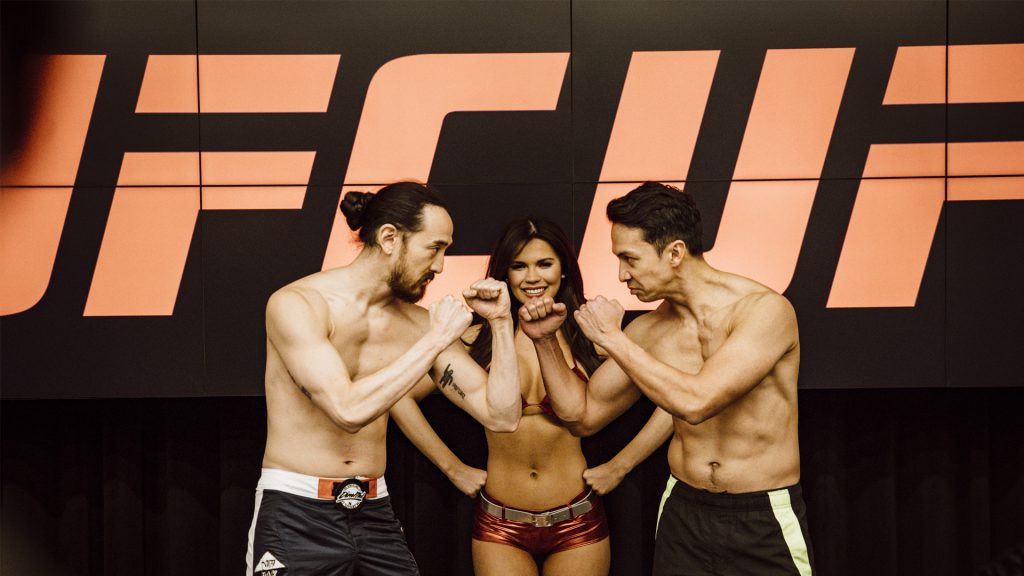 So last year you spun more techno sets than ever and you also showed the world how you approach a techno set in your vlog. Will these shows remain special one-off shows or do you plan on having more them happen in the future?
No, as for now it's just a hobby really, just my old love for techno and it feels nice to dabble in it. Mind you I quit techno at a certain point because I was really pressured–I couldn't "make" techno anymore. I felt like I couldn't have my musical freedom with it where I wanted to write songs and work with vocals and chord changes and everything. At a certain point, I couldn't make music anymore because of techno.
So now, it's just nice to dabble in it, and when I play, it's so seamless to me. It's the way I started, really. It's so nice that people are enjoying it and I do have a very different mind state when I play techno. Usually, I take requests, like tonight I asked people what they wanted me to play. With techno, I play whatever the hell I want and I'll do me, and if you like it, fine, and if you don't, just walk away. I don't care, and it's great.
Actually, in the last interview we had, you said it was kind of like your little trip, like a way of relaxing. Do you feel that more DJs should play in that style in a therapeutic sense?
Ah, that's a very good question. Well, in my case it is really my roots like I legit came from the same generation as Marco Carola, Adam Beyer, and UMEK, and we actually used to hang out with each other at techno parties discussing new tracks and whatnot. For instance, what Sander Van Doorn is doing now with Purple Haze, that's legit because that's where he came from. Some people ask me, "Can you do hardstyle sets? Oh, can you do trance sets?" No, I can't because I don't have those roots.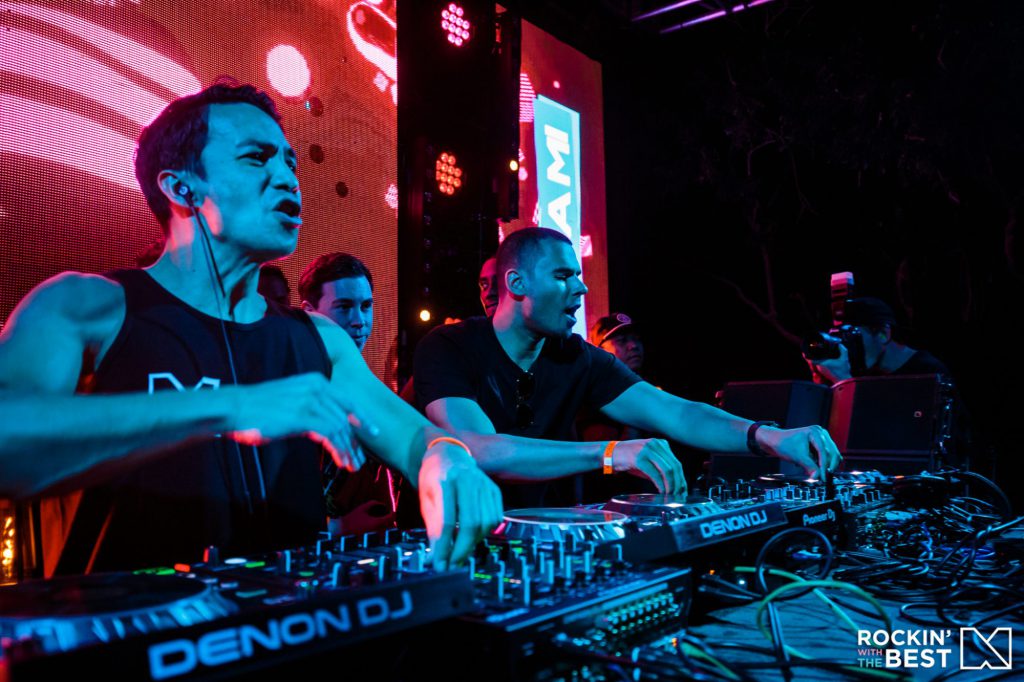 Through your vlog, you've also shown the world how you stay connected with your sons. How hard is it to stay balanced as a dedicated dad and a DJ?
It's very hard, as a matter of maximizing time and proper time management. So when I see my sons in real life, every two days or two weeks, I am absolutely there. We are going to do everything. I even tell my management they can't phone me or email me, it's daddy days. That's what I've done for almost a decade now.
So my oldest son is 17 now. I asked him the other day, "Did you ever miss me or ever feel like you missed out?" And he said, "No because when you were there you were actually there and we always did fun stuff and had great memories." So it's all good and it has turned out really well.
Finally, as companies like Insomniac and Ultra continue to extend their reach to new countries like China, Japan, and the rest of the Asian market, what are your thoughts on the current expansion into that realm?
I think it is very brave. It is so different there, especially China is just so alienated from the Western world. It is interesting, though, because it kind of feels like when dance music came to America and exploded, that's kind of what's happening in China right now. So it's very interesting for shows and opportunities, and China has a ton of money but if it will actually take off… we will see.
---
Connect with Laidback Luke on Social Media:
Website | Facebook | Twitter | SoundCloud | YouTube