PEEKABOO sucks listeners into a stirring, hypnotic darkness through his newest single "Black Hole," which is out now on WAKAAN
---
Since first breaking into the scene, PEEKABOO has become a staple for many festival lineups and bass music playlists. With such an intricately crafted production style and personalized sound, it's impossible to not be drawn into his following so quickly. Some PEEKABOO classics include tracks such as the immediately recognizable "Babatunde" with G-Rex, the head-bobbing "Arrival" off his Imposters EP, and "Maniac" off his Maniac EP. It's unquestionable that PEEKABOO has the capability to give us some amazing creations, both independently, and in collaboration with other next-level artists.
Pre-pandemic, this versatile bass/trap artist had given us a plethora of unforgettable sets and experiences to hold dear in our hearts, while we waited for the next set impatiently. Now, the forward-thinking artist returns to WAKAAN with his newest track to help everyone descend into madness, "Black Hole." The single comes to us as a blessing, less than a month into his tour bearing the same name to give a taste of what's to come for those who have yet to attend.
The tune kicks off with a nice dark synth and an ominous beat to bop along to, leading us to the vocal chants that guide us into the depths. The song builds the intensity, with a sustained note bass to drown out your thoughts, sinking deeper and deeper into the hypnotism. Listeners are taken further into the darkness, feeling like you've fallen down a rabbit hole and you can't get out. It ends with vocals that echo our initial thoughts after awakening ("what's happening?"). If you're looking for a song to make you travel through space and time without leaving your current spot, this is definitely the one for you.
If you enjoy the seductive sounds of "Black Hole" you'll definitely want to find your nearest stop on PEEKABOO's tour. The Black Hole tour began just last month, with support from some insanely talented artists, including the likes of Buku, Ravenscoon, Champagne Drip, EPROM, Of The Trees, G-Rex, Mize, and more.
Enjoy the invigorating darkness by streaming "Black Hole" on your preferred platform and let us know what you think down below! And don't forget to get tickets to the closest stop of the Black Hole Tour as well.
Stream PEEKABOO – Black Hole on Spotify:
---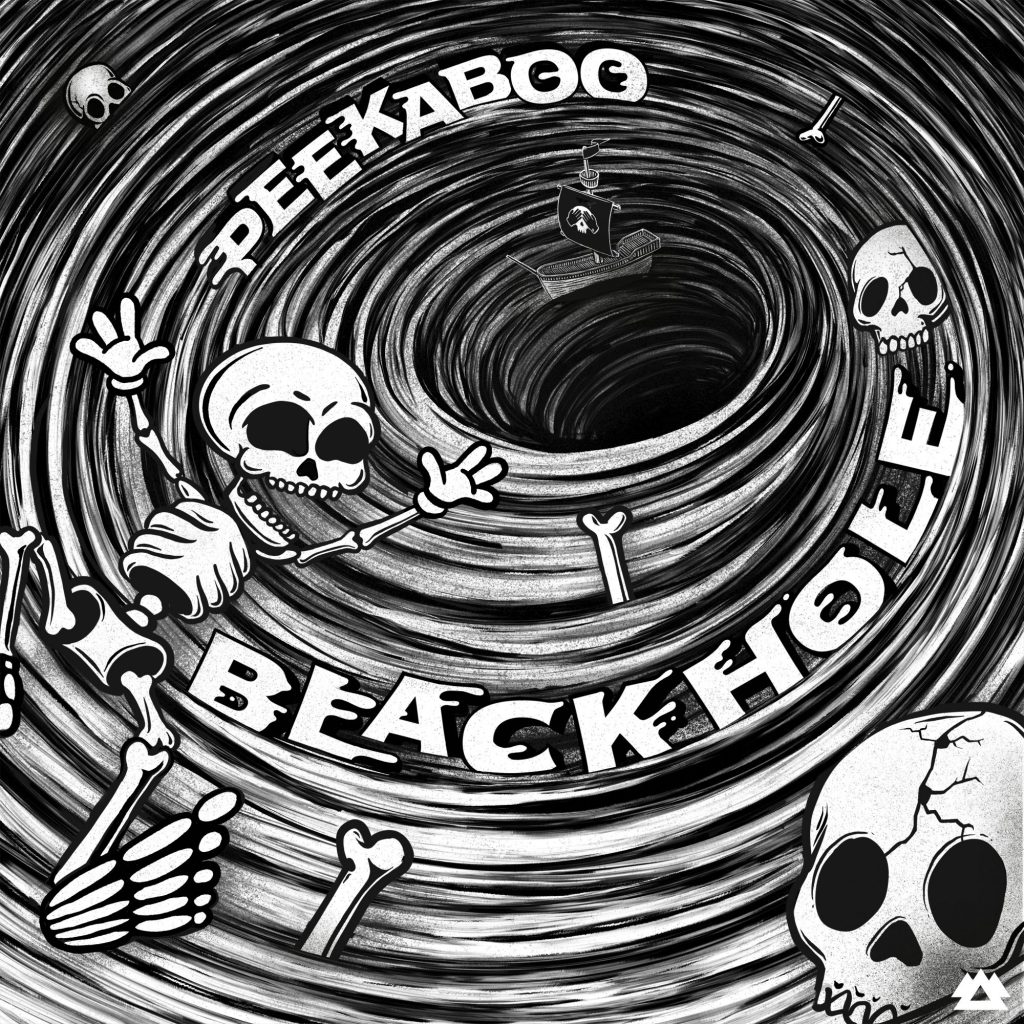 ---
Follow PEEKABOO on Social Media:
Website | Facebook | Twitter | Instagram | SoundCloud | YouTube