Not sure who to catch at out at ASOT 900 Mexico this weekend? Don't sleep on the sets from these artists who will surely impress!
---
There's less than one week until ASOT 900 Mexico and local and international trance fans are looking forward to the celebration. ASOT last touched down in Mexico City for ASOT 650 and trance fans in Mexico have been itching for the festival's return. The lineup did not disappoint either and was well worth the wait!
ASOT 900 Mexico's lineup is packed with massive names such as Armin van Buuren, and Ferry Corsten presents System F, tech-trance masters John Askew and Will Atkinson, progressive and melodic maestros Ashley Wallbridge and Ben Gold, and massive local favorites Obie Fernandez, Lightform, and Leo Reyes. With an array of artists both familiar and unfamiliar to me, I am excited to experience a plethora of sounds and most importantly, partying with trance family in Mexico!
A State of Trance 900 Mexico is 95% sold out so make sure to grab your VIP (Plus) or GA tickets from Ticketmaster Mexico before they run out!
Four Sets You Should Check Out at ASOT 900 Mexico
---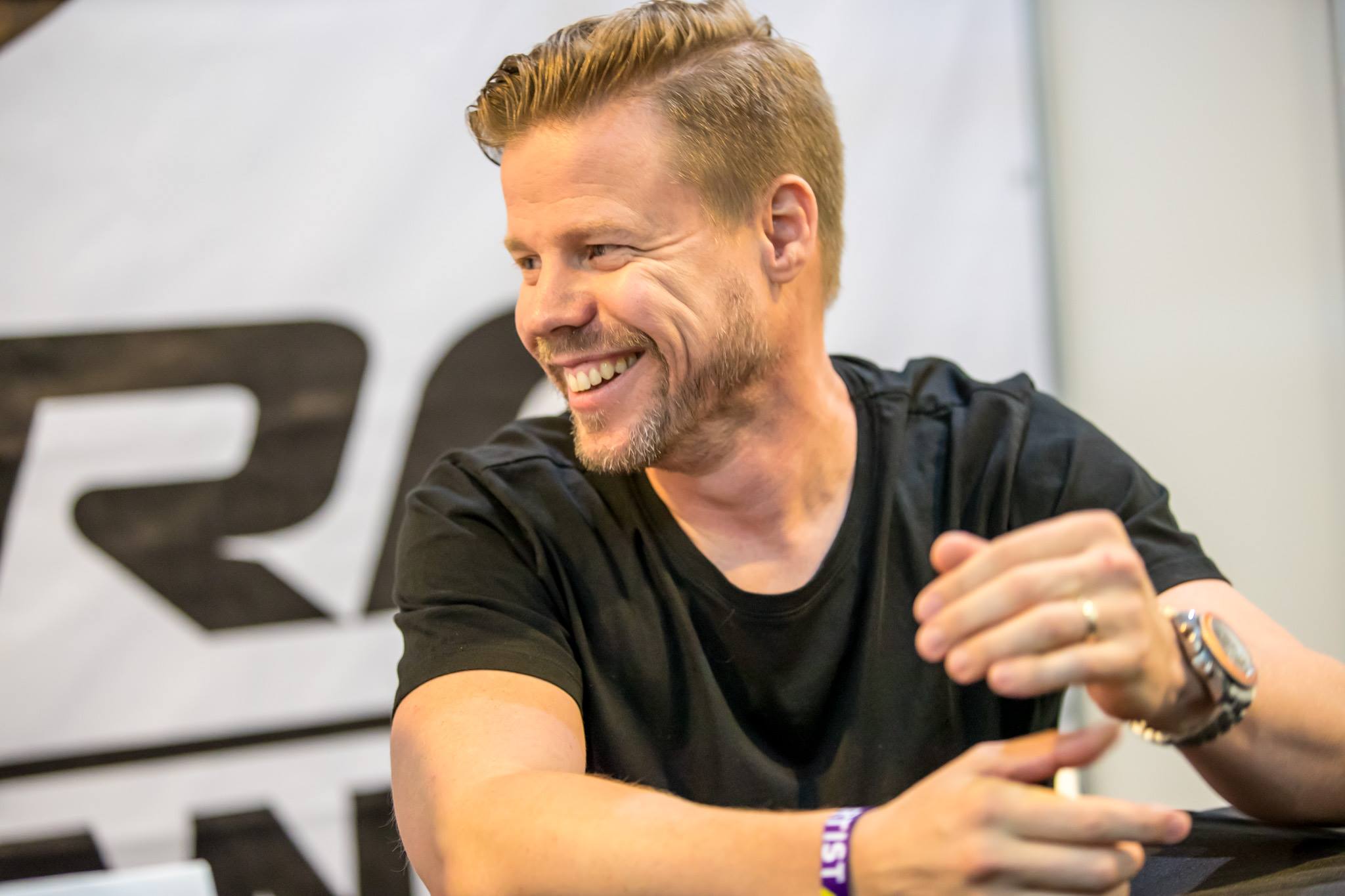 Ferry Corsten Presents System F
Facebook | Twitter | SoundCloud
When legendary trance artist Ferry Corsten revived his System F alias at Dreamstate SoCal 2018 fans were hopeful that his elusive moniker would make its way to cities across the globe. Since then, System F has been announced or played at festivals such as Electronic Family in The Netherlands, Transmission Prague, and EDC Las Vegas! Now, he's touching down in Mexico City to bring that old school, cyber club feel to ASOT 900 Mexico!
While gearing up for the first System F set in years, Ferry shared that he spent a painstaking amount of time reconstructing each track using modern-day technology. The time was not spent in vain as his Dreamstate SoCal set was described by many as THE performance of the entire weekend. As I missed out on seeing System F at that time, I'm glad to have another chance to see it as who knows how long it will be around this time!
---

Ben Gold
Facebook | Twitter | SoundCloud
2019 has been quite the year for Ben Gold! As a solo artist, he has dropped three singles this year "A Thousand Times," "Sapphire (Recut)," and "The City Sleeps Tonight" all of which have received rave reviews. He's also one half of FUTURECODE and has released an additional four tracks, "Dancing in the Rain," "Trinity" "The Network," and a remix of "Freefallin". He's been quite busy this year as all of this tracks were perfected and released while touring around the globe and playing festivals such as Untold Festival and Mysterland!
The prominent trance star has been teasing tracks and images of his latest artist album Sound Advice (Chapter Two) throughout the year and ASOT 900 Mexico just so happens to be the day right after the album drops. Thus, I'm treating his set as the unofficial album release celebration and will be looking forward to trancing along as he drops the eight tunes from his album, along with the rest of his deeply melodic music catalog.
---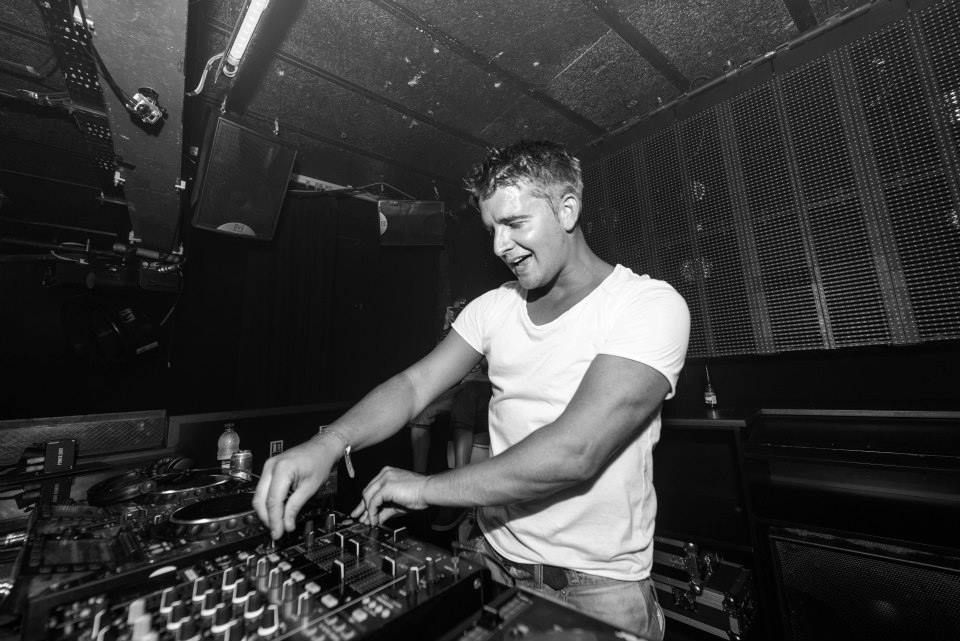 Ashley Wallbridge
Facebook | Twitter | SoundCloud
Ashley Wallbridge is arguably one of the best melodic and progressive trance artists currently in the scene. He is a co-founder of hit label Garuda and earlier this year teamed up with his other half on the label, Gareth Emery, to release their first collaborative album Kingdom United. The album spawned singles such as "Kingdom United" and "Lionheart" and went on to be a massive hit. More recently he released "Diamonds" featuring Clara Yates which quickly climbed up the Beatport charts and went on to be one of his top-performing solo tracks.
Around the time "Diamonds" was released, Ashley Wallbridge was in the hospital for a few weeks with a very serious bacterial meningitis infection. I had already wanted to see his ASOT 900 Mexico set but told myself if he felt healthy enough to play the event, I would make sure to see his performance. I've only ever seen Ashley Wallbridge play once, at Ministry of Sound in 2017, so I'm certainly due for an hour of his melodic trance tunes.
---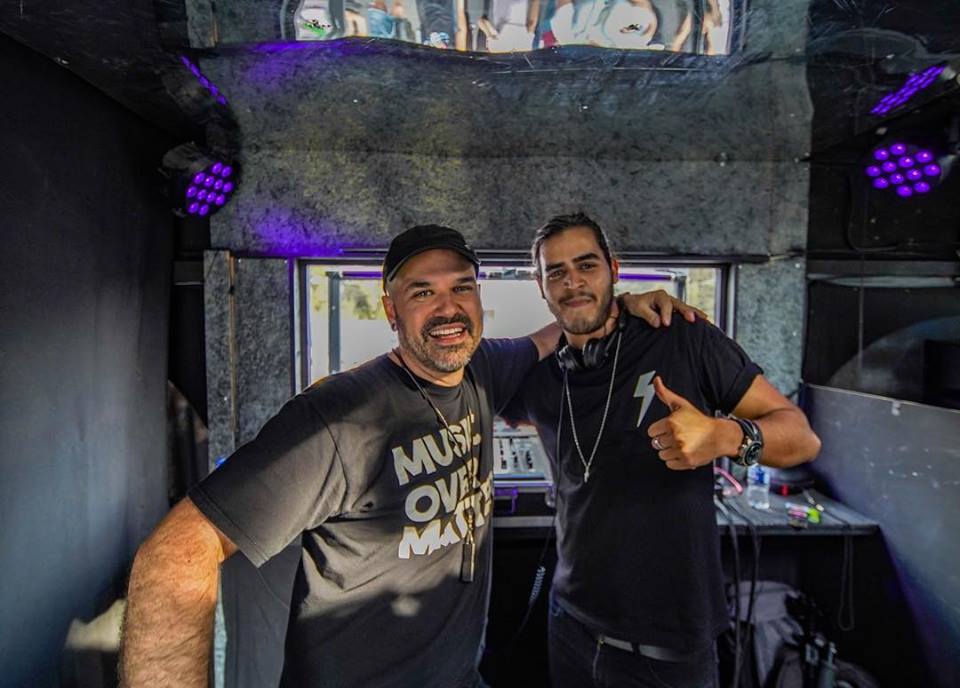 Obie Fernandez
Facebook | Twitter | SoundCloud
Lightform
Facebook | Twitter | SoundCloud
Attending a festival in another country means being exposed to another culture and I really enjoy when multi-location festivals include talent from the local scene on their lineups. When that happens, I try and check out at least one of the local artists, those who are from the country itself or immersed in the country's culture and are playing to a home crowd. After reading up on EDC Mexico's lineup and hearing reviews from friends, I knew once I saw Obie Fernandez and Lightform's names on the ASOT 900 Mexico lineup, that I would not be missing out on their set.
Obie Fernandez is a dynamic Cuban-American artist previously based mainly in New York before moving to Mexico. He was fully immersed in music from a young age and is a connoisseur of the general electronic music spectrum from house to techno, and of course, trance. His diverse and multifaceted palate can be seen through his varied releases on labels such as Perfecto Records, AVA Recordings, and J00F Records.
Lightform is an up-and-coming artist who has been gaining support from MaRLo's Reaching Altitude label and is massive in his own right. His sound is a potpourri of modern takes on the classic trance sound. When these two get together, the output is pure magic and after listening to the EDC Mexico B2B set, I'm excited to hear their combined sound live.
---
Connect with A State of Trance (ASOT) on Social Media:
Website | Facebook | Twitter | Instagram | SoundCloud