We caught up with MaRLo before his ASOT Tomorrowland set to chat about his family, Reaching Altitude, how government regulations are impacting the Australian rave scene, and more!
---
There are multiple trance artists that pull in inspiration from a breadth of genres but no one does it quite like MaRLo. His ability to infuse beautiful uplifting trance melodies with banging hardstyle bass and simultaneously dropping in his patented tech-energy style makes him one of the most exciting and dynamic artists to watch! His unique style is definitely in demand as his name has appeared on festival lineups around the world, from EDC Las Vegas to ASOT 900 to Tomorrowland and many more.
When he's not too busy appearing at events all over, MaRLo is the head honcho and A&R for his own label, Reaching Altitude. With his label, MaRLo strives to uplift this next generation of electronic music artists. MaRLo doesn't just sign artists such as Avao or MatricK to his label; he further supports them by featuring their tracks in his sets, thus initiating more and more people to their sound! MaRLo has always been open with the fact that he is fiercely passionate about people, whether it be his artists, his friends, or his family, and this is a constant theme that runs throughout this interview.
Read on as MaRLo talks about how he balances his family life with his touring schedule,  how he manages his label, and the correlation between this year's Reaching Altitude theme, "The Power Within" and his mother, and more!
Watch MaRLo at ASOT Tomorrowland 2019 Set on YouTube:
---
Congratulations on the response of your 2019 Australian Altitude shows. What changes are you making for these 2019 shows compared to past ones?
The big thing that really happened is that we sold out quicker than we thought we would. For next year, we can plan bigger venues for sure. This year, we've got Estiva doing the warm up set at the start, and we've got HALIENE doing a featured vocalist set. She's also doing her own acoustic show separately. 
Last year, I took off a year from doing Altitude because I had my baby and stuff like that. I wasn't sure what the demand and popularity of the shows this year, so to sell out Melbourne in under two to three weeks when we had four months to go was amazing. Sydney as well also sold out. It's insane considering I took a year off from doing the Altitude shows.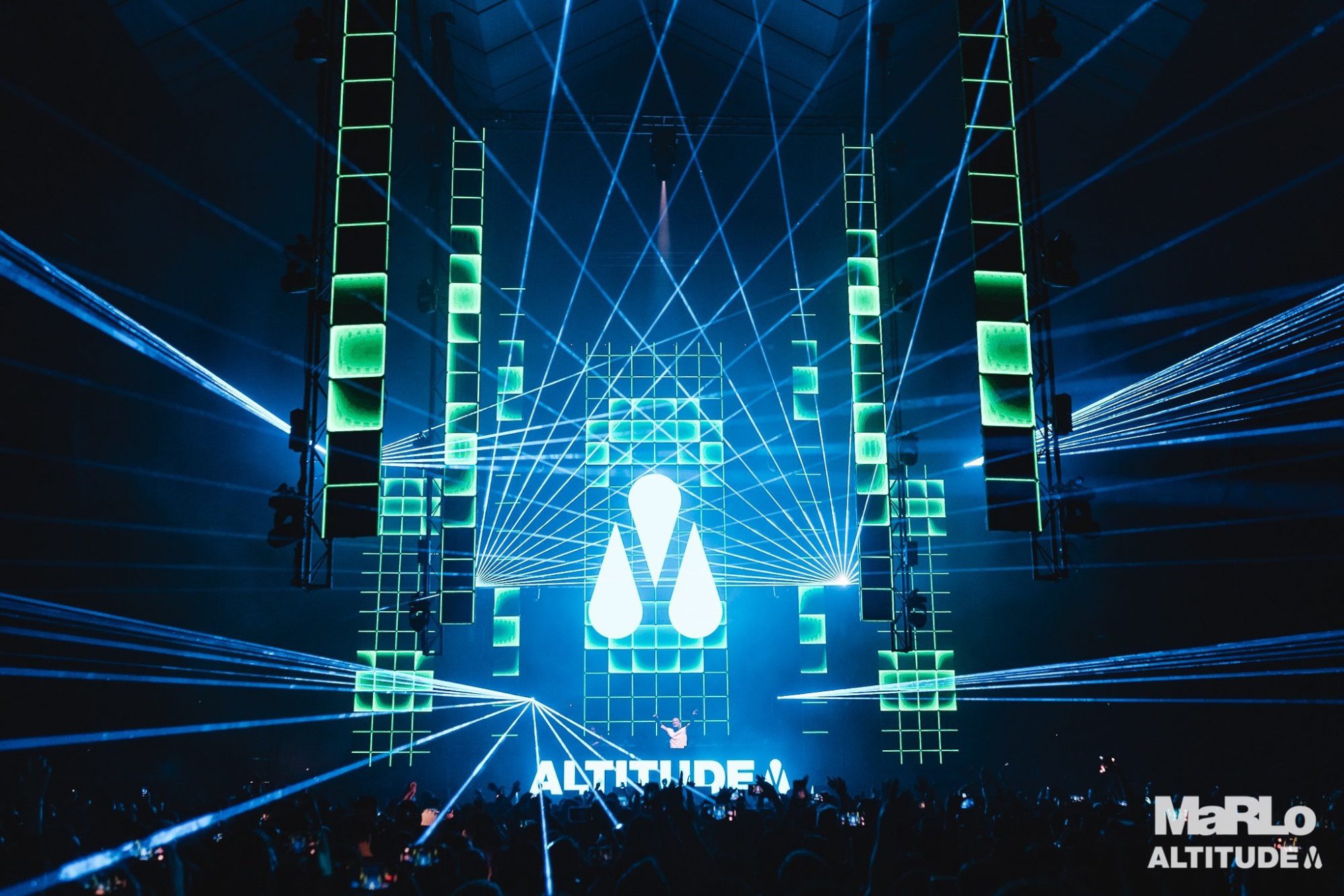 On social media, you recently released a video about the current Altitude shows themed around "The Power Within". What do you hope fans that attend these upcoming shows take away from your set?
I think with "The Power Within," I tried to make it a message that is quite universal that can mean something different to all different people. Even just hearing your interpretation of it now is different to my intention – which is great, that's what's beautiful about it. Everyone can take that phrase "the power within" and apply it into their own lives in a very meaningful way.
The meaning for me was that I lost my mother in March. She was the most important person in my world. It was really tough and I thought about giving everything up, you know – sort of quitting. I found that's not what she would have wanted so the meaning of the power within, to me, is to keep going generally in life, but anyone can apply it to anything.
We're so sorry for your loss, and we're sure she would want you to keep going as a DJ.
She'd be really proud. She was hugely involved and came on the European tour with me last year, I took her on tour a lot. I hired her within my company as my bookkeeper for years. She was very intimately involved, and I wouldn't have been able to achieve this much success without her. She was supportive from the start. Early on in my career, she sort of asked me, "What if this doesn't work out?" because I was sort of struggling. I had no money, living off of Cup Noodles, I could hardly pay my rent.
She said, "Look, what if this music DJ thing doesn't work out? You've got to be realistic. What else? What's your Plan B? I looked her in the eye and said, "My Plan B is to try Plan A again," and she said, "You go for it."
It instills an inner confidence that everyone has. It's the power within, right? Everyone has that confidence inside them. It's really meaningful to me. It's finding the right nourishment. It's finding the right people to find that for you or having found a pinnacle moment in your own life where you make that switch and believe in yourself.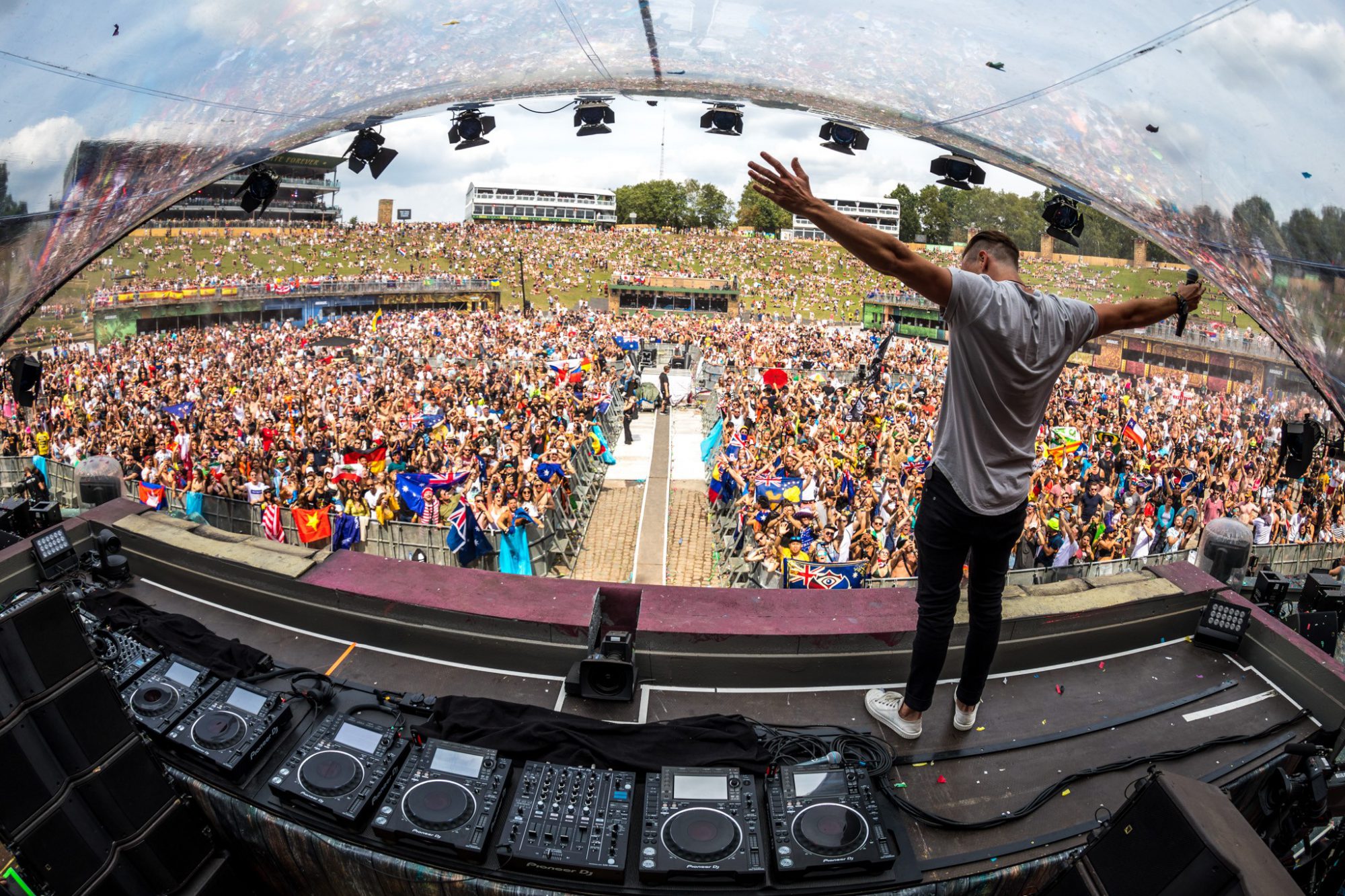 You started off as just an artist, but now you are a label head, as you manage your own label called Reaching Altitude. What prompted you to start your label?
In no way am I finished with my career – I love what I do but I totally want to support new talent as well! I want to stop living life based only on yourself, so for me, it was really important nourishing your talent and finding new people. It's very difficult for new artists to make their break. It was very difficult for me – it's really not easy. If I can play a small part in helping new artists that deserve it, who have the right mindset, the right music, and I can play their music, I want to do all I can in my power. 
So me running the label is more than outputting music. These guys are exclusive with me, and I nurture and give advice. It's mainly about music and getting them shows, but eventually, it will get to the point where they are going to need advice on how to balance your life and career, and I think I've got a lot of value to add to that. 
MatricK, SaberZ, there are few guys that are really – well, I don't release anything I don't like or that I can't play. Everything I release, I really believe in but there's a few guys who have the combination of consistent music, great mindset, and a healthy attitude and it makes a big difference. It takes a long time.
I had someone message on Instagram asking how I build my concerts, how I DJ, and everything else. I said, "Okay, I promise you the sure way to get there is to spend the next 10 years working 60 hours a week and you will! You will be successful." Most people ask "but how can I do it in a year?" and you can't. Not unless you write a hit record and that takes luck, the right person discovering it, or maybe if you make the right connection on social media and you go viral. And that's very lucky to get that way.
If you want to go through the normal way, you've got to work hard. I believe that in any career though. If you spend the next 10 years working 60 hours a week on that, you will be successful in that career. I truly believe that.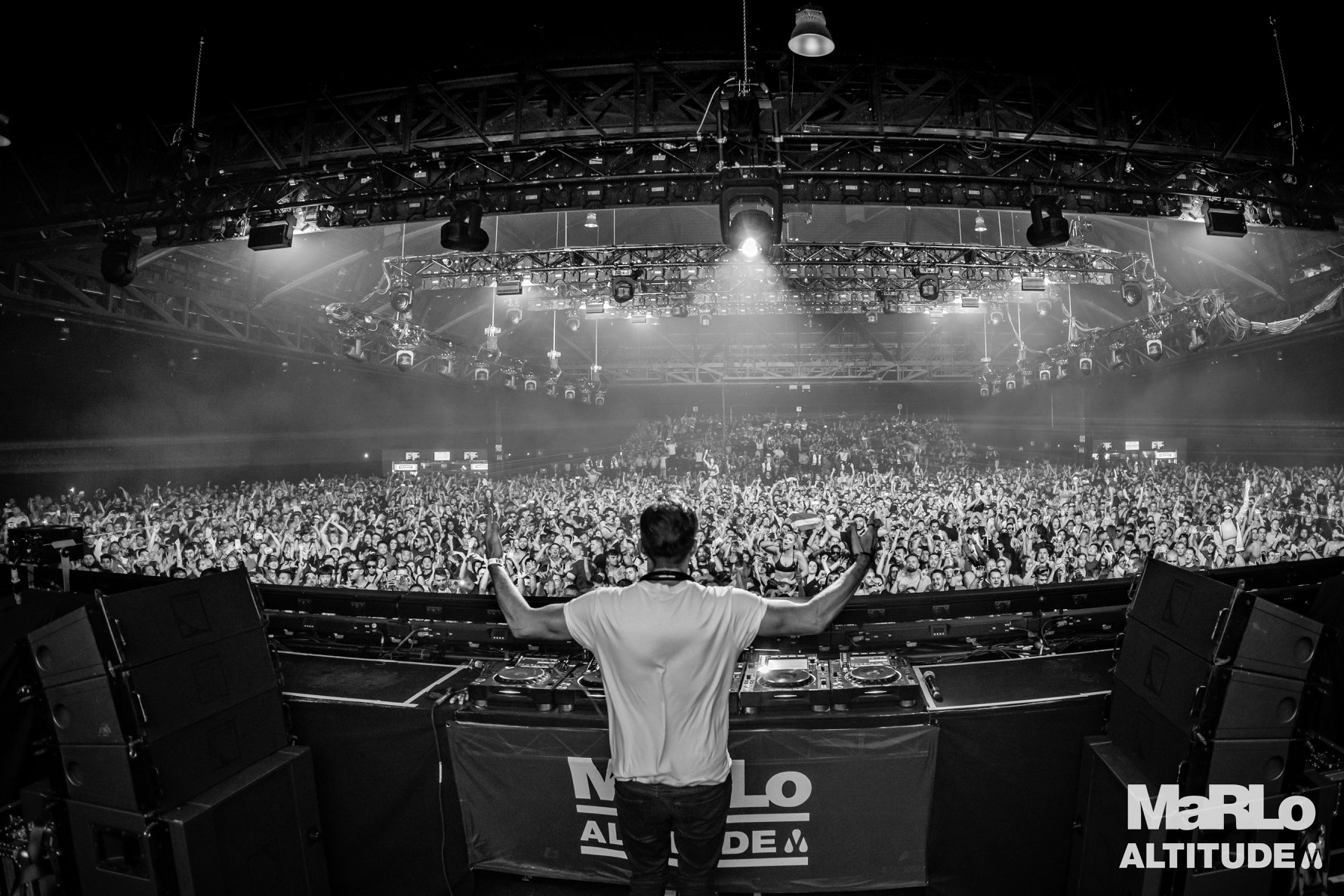 Our readers are gonna love to hear that and will want to take that challenge.
Look, the thing is this, you have to be honest with yourself. If you've got to make financial compromises – do what it takes! If you've got to make time compromises, do what it takes! I promise you, if you spend that much time working at anything, you will be very good at it, and if you are very good at it, people will start noticing your name.
What you're doing is you are dedicating yourself to something you truly love. What you might discover after five years is that you don't really love it but you just liked it. You liked the idea of it. You liked the idea of standing on stage, of having a nice car, that you liked the idea of being a DJ or whatever but that you are not passionate about making music and performing.
If you ask me, there is nothing else I would rather do. Even if it was for free, I would still do it because it's what I want to do with my life. It's what I want to spend my time on in my life! So, if you don't have the mindset in whatever you do career-wise, then it's very difficult to become successful, because you're not living it and there are other people who are.
How do you make time for your family and achieve work-life balance? 
They are here right now, actually! So in the past, I would do six weeks away from home on a tour at a time because Australia is so far from everywhere except Asia. If I were to do a US or Europe tour, I would block out six weeks to go do that. 
That's incredibly tough on your relationships and your own sanity because it's not just your own relationship with your partner but also your friends, your family, and your hobbies – things that you like to do in your free time are the things you are sacrificing to do that. Holidays like Christmas, New Year's Eve, all those things, I'm just never there. You see it on Facebook like your friends having a birthday party and you are just not there. You are not a part of that. 
My new solution… and I'm not saying it's perfect… but for the long tours, I bring friends or family with me. I tell my agents to limit the touring besides from those long blocks to two weeks. If that means missing out on some shows, that's okay. It's more important.
You've been on a number of major festival lineups including EDC Las Vegas, Tomorrowland, and Transmission Prague, among many others. How does it feel to be playing these gigs, and do you prepare any differently for something like Tomorrowland's 15th Anniversary?
So I played the mainstage last week already here at Tomorrowland, which was insane. It was the first time I'd played mainstage last week, and this week I am playing on the ASOT stage. The ASOT stage always feels like family because these are all my friends and people I have known for a long time. Armin has become a very close friend, so I'm sure it's going to be wild. Just looking at the screens of the new stage, it looks really good and pretty busy already.
What's the biggest change in your professional life you've had to make since becoming a father?
It's hard to find studio time and it's harder to tour for long periods. It just becomes more difficult to manage your time but you make it work!
For the summer, what are some of your favorite activities to do either around the world or in Australia?
Sleep! I'd love to catch up on some sleep. I'd like to relax and do nothing. My ideal holiday is at home. Just having a couple of weeks off at home. I travel so much, I've seen so much of the world and I've been really blessed to have done so. It's awesome and the shows are amazing but for me – the downtime. I'd stay home.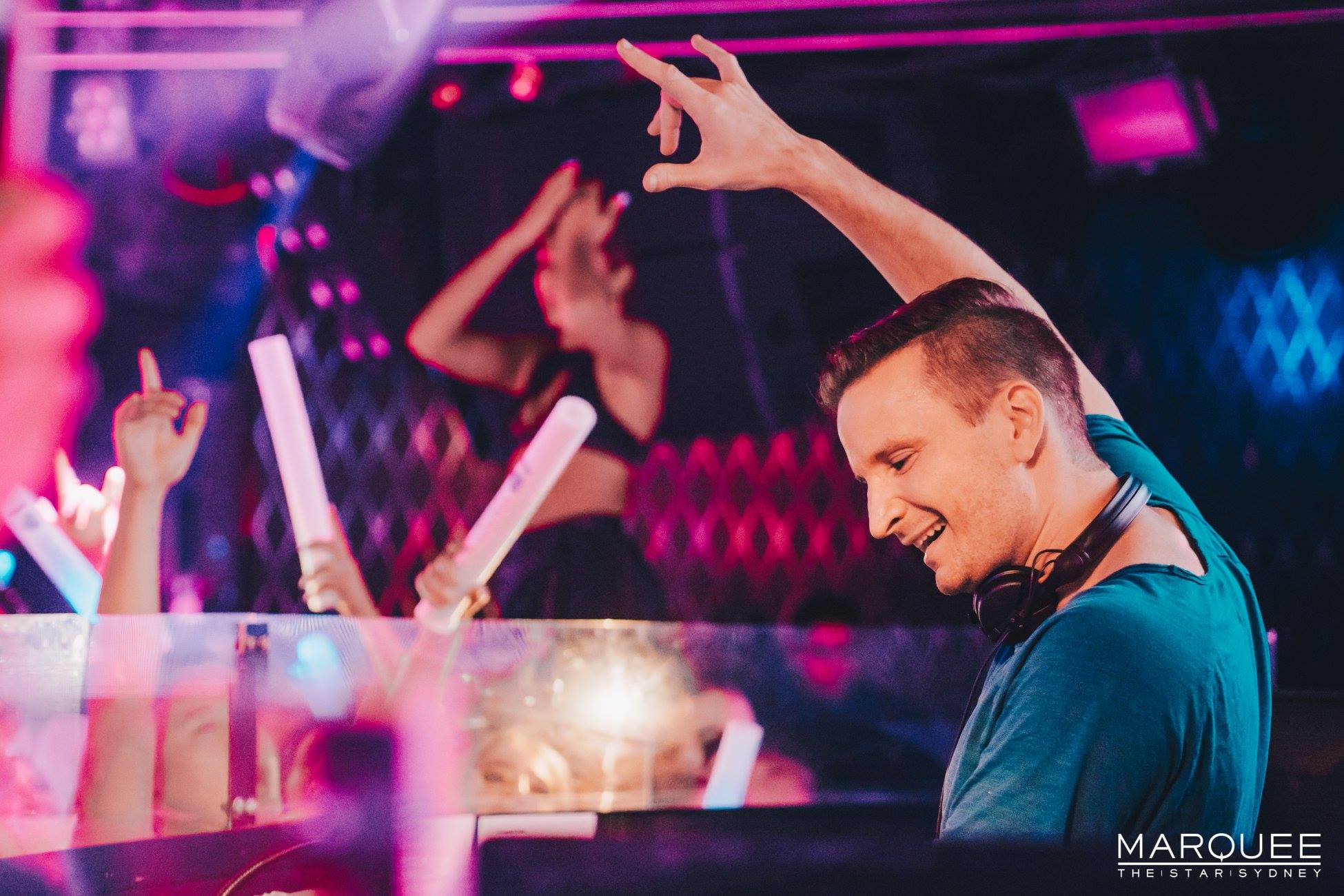 From afar, Australia appears to have a very strict club and event rules from government also known as "lockout laws." What are your thoughts on these rules and have they affected you in any way, especially since you've been hosting your own events?
It affects everyone, it does. It's a lot more restricted. It's become this sort of thing where the government and the media are making it look in a certain light, which it's really not. It's people coming out to enjoy music together. To let loose in a way where they are hanging out with their friends, and it's a very positive experience to go to a festival or a club. They are putting a very negative spin on that by focusing on a very small minority. 
A sporting event, for instance, you'll have people getting absolutely drunk and getting into fights. They are getting into car crashes on their way home and sometimes the attendance is much smaller than for a dance music festival. So you'll have like 50,000 people going to a festival and you'll have a couple of incidents. You'll have a sporting event for 6,000 people and you'll have a lot more instances. Not that I'm saying that one's better than the other – but if you're going to make these rules, it's just not fair how it is now. I don't really see the end goal of them. 
It's repressive, and I don't think repressing people is a way to go forward. I don't think it stops people doing things they shouldn't do. I don't think it's effective. It's just not effective. So yeah, it does affect everything.
What are a couple of changes you wish would happen?
I wish they would do drug testing. It's worked really well in Europe, especially in Holland. They don't have many overdoses over there comparative to attendance numbers. Young people going out for the first time or second time or whatever – they are going to do whatever they are going to do. I don't think saying "don't do it" is a solution. When has that ever worked for anyone, right? It doesn't work for anything. So at least make it safe.
Thank you so much for your time, and best of luck on stage!
Thank you, ladies! 
---
Follow MaRLo on Social Media:
Website | Facebook | Twitter | Instagram | SoundCloud | YouTube