Ben Gold and Richard Durand team up to release "A Thousand Times," the first single off of Gold's upcoming Sound Advice (Chapter Two) album!
---
We've never quite wondered what would happen if the mesmerizing melodies from Ben Gold were mixed with the emotional, uplifting vibes of Richard Durand, but now we're left wondering why this didn't happen earlier! The output of these two trance virtuoso's musical union is a tune that is sure to put listeners in a state of euphoria. "A Thousand Times" weaves together the best of each artist's repertoires and is a perfect balance of both of their signature styles.
While this track has already become a staple in Richard Durand's sets, Ben Gold first dropped "A Thousand Times" during Armada Invites episode showcasing tracks from his upcoming album, Sound Advice (Chapter Two). Right from the start, the gorgeous melody and composition easily capture the attention of anyone listening. Paired with the simultaneously airy but powerful build-ups and breakdowns sprinkled throughout, you couldn't help but feel goosebumps when listening.
While we can certainly see why Ben Gold describes it as "designed for the dance floor" I can definitely see it being an introspective contemplative type track you would listen to at home or while on a drive as well. However it's interpreted, one thing that can't be argued is that "A Thousand Times" is perfectly titled as before even hitting the end of the track, you already know you'll be listening to it over and over.
Take a listen to the tune below, stream or purchase "A Thousand Times" on your favorite platform, and let us know what your thoughts are in the comments!
Stream Ben Gold & Richard Durand – A Thousand Times on Spotify:
---
"We bumped into each other in the ASOT studio during the 2018 TOTY countdown. We were celebrating our tracks making the Top 20 and started talking about what we liked and what we didn't like in Trance music today. It just clicked and we arranged a studio session to make the most of that connection. It perhaps isn't the most obvious collaboration, but it's a real 50/50 match-up that takes the best of both our sounds and fuses them into one production."

-Ben Gold

"We met in Australia on tour in 2011. It's always good to see Ben on the road; we get on well and have respect for each other's music. As we now live 10 minutes away from each other, it was super easy to set up some studio sessions. We started with a beautiful melody that we said we could listen to 'A Thousand Times' and that's where the title came from. This record has been such a huge highlight in my sets for the past few months; I can't imagine a set without it!"

-Richard Durand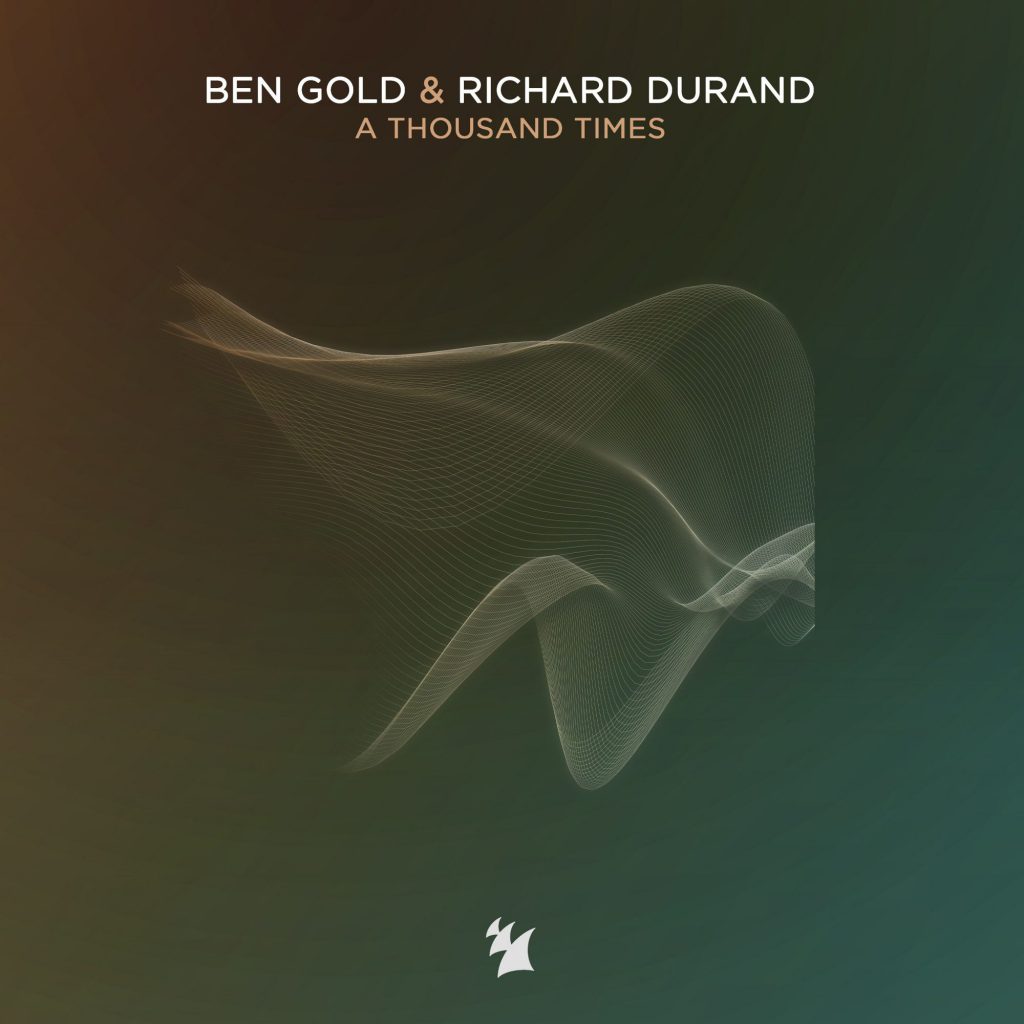 ---
Follow Ben Gold on Social Media:
Facebook | Twitter | Instagram | SoundCloud
Connect with Richard Durand on Social Media:
Facebook | Twitter | Instagram | SoundCloud