After teasing it at ASOT 900, FUTURECODE has finally released their highly anticipated debut track with Roxanne Emery, "Dancing In The Rain"!
---
When Ben Gold and Omnia first announced that they would be teaming up, many fans were not too surprised as they share a similar infectious melodic style. They created the moniker FUTURECODE to represent their desire to infuse their unique style into dance music's DNA and push boundaries for years to come. We have to say that after a smashing debut at ASOT 900 they are well on their way! While closing ASOT's mainstage they premiered their first debut single, "Dancing in the Rain" and since then fans have been absolutely obsessed with the sound.
"Dancing in the Rain" marks the first single from the duo and it's safe to say they have come out of the gate running. With intense and unrelenting melodies to the always dulcet and beautiful vocals from the beloved Roxanne Emery, it's hard not to fall in love with the track. The lyrics are powerful and emotional with lines such as "Hold on I know you're missing what the darkness stole" and "The storm won't last because the seasons change" it's easy to lose yourself in the words which is a trait often attributed to many Roxanne Emery led tracks as she puts her heart, soul and personal experience in each song.
It's still early in 2019 but the duo has already teased there is much more planned for the year. With six planned singles an at least one collaboration there will be no shortage of the FUTURECODE sound within the trance world. They have also announced that they will be stopping by multiple cities either as a tour or on festival lineups, one of which in Slovakia has already been announced. Look out for summer line-up announcements in Europe, Asia, and North America coming soon!
Take a listen to the tune below, stream or purchase "Dancing in the Rain" on your favorite platform, and let us know what your thoughts are in the comments!
Stream FUTURECODE and Roxanne Emery – Dancing in the Rain on Spotify-:
---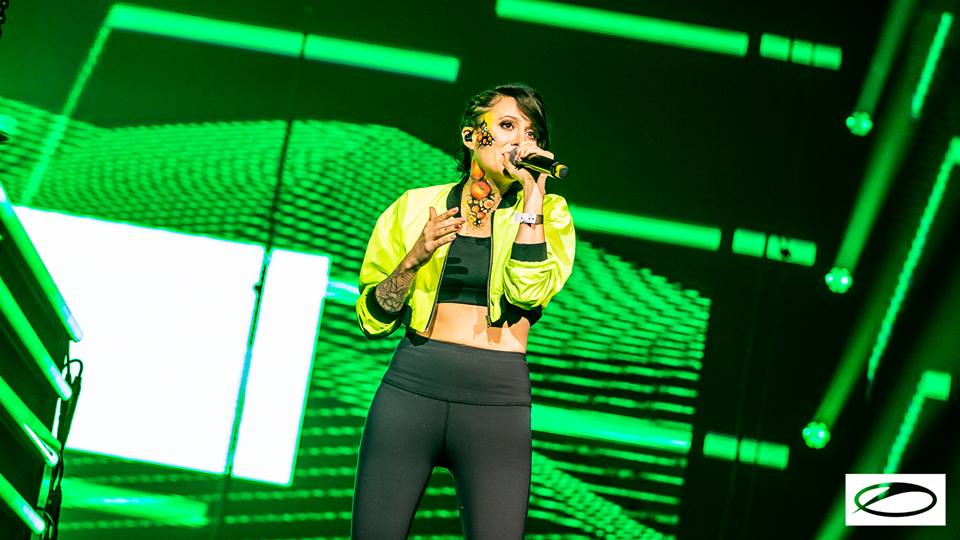 "Ben and I wrote 'Dancing In The Rain' together at his house. We used a little part of the nursery rhyme 'Ten Green Bottles', which made it very personal to me, having struggled with alcoholism. 2018 was a year of huge transformation for me, and the song documents that process and the faith that better days are coming. I am so happy FUTURECODE chose this as their first single; it's an honor to work alongside them and the team at Armada Music to create art from the soul."

– Roxanne emery
---
Connect with FUTURECODE on Social Media:
Facebook | Twitter | Instagram | SoundCloud
Connect with Roxanne Emery On Social Media:
Facebook | Twitter | Instagram | SoundCloud