Get to know more about legendary trance artist Ferry Corsten as he discusses the System F performance at Dreamstate SoCal, his experience scoring a film, the future of New World Punx, and more! 
---
Ferry Corsten is one of the most renowned artists in the trance scene. Whether he's billed as System F, Gouryella, or even under his standard moniker, his name has appeared on lineups all over the world, while also stealing the hearts of trance fans for years with hit tracks like "Anahera", "Carte Blanche", "Out of the Blue", and more. On top of that, he's collaborated with artists including Markus Schulz and Paul Oakenfold, and many others.
With every release that Corsten produces, fans find themselves lost in the world of melodies that he creates. It's a world that can be ethereal, spiritual when it comes from his project Gouryella, or an edgier sound with System F, which made an appearance on the Dreamstate SoCal lineup this year. While the alias hadn't been seen since a show in Tokyo back in 2015, trance family members were excited as ever to celebrate the 20th Anniversary of hit track "Out of the Blue".
Looking to chat with him about the rare return of System F, Abisola and I sat down with Ferry Corsten to reminisce about past memories, discuss his recent experience with film scoring, and what he's working on next with Markus Schulz. Check out his set from Dreamstate SoCal below and read on for our in-depth conversation with him!
Watch Ferry Corsten presents System F at Dreamstate SoCal 2018 on YouTube:
---
Dreamstate SoCal 2018 marks the first System F set since 2015 in Tokyo. You've stated that one reason you have returned as System F is to commemorate the 20th anniversary of "Out of The Blue". However, are their any other reasons that influenced you to Dreamstate organizers asking you to bring System F back?
It was actually very high on the wish list of Dreamstate for me to do System F based on what I did in Tokyo, and I was like I don't know… I did Gouryella, now I'm doing System F, isn't that going to be too much of, "Oh, Ferry's bringing back his old projects," you know? But they made a point to say that, "People are fans of it, they've been dying to hear that stuff! A big chunk of our fan base has missed that part in trance, you know? They want to hear that." Back in November 1998, "Out of Blue" was released on Tsunami (the original label), so when they asked for November this year, I was like, "Okay, that makes perfect sense."
You have many different aliases, each representing a different side of you. For the unfamiliar listener, how would you personally differentiate between Ferry Corsten, Gouryella, and System F?
Well, that all comes from a different time, you know? I did all of these different aliases when I wasn't really DJing, I was just producing music. And I was producing at a very high rate, you know? Just for one label, it was too much to handle, so I went to different labels with different names so no one would really know. But the two biggest ones were eventually, when I started my own label, System F and Gouryella.
So, what's the difference? I think Gouryella… if you look at the show, it's a bit more ethereal, a bit more spacey, a bit more spiritual for some people, whereas System F is a bit more party focused and a bit more punchy. Ferry can be just anything.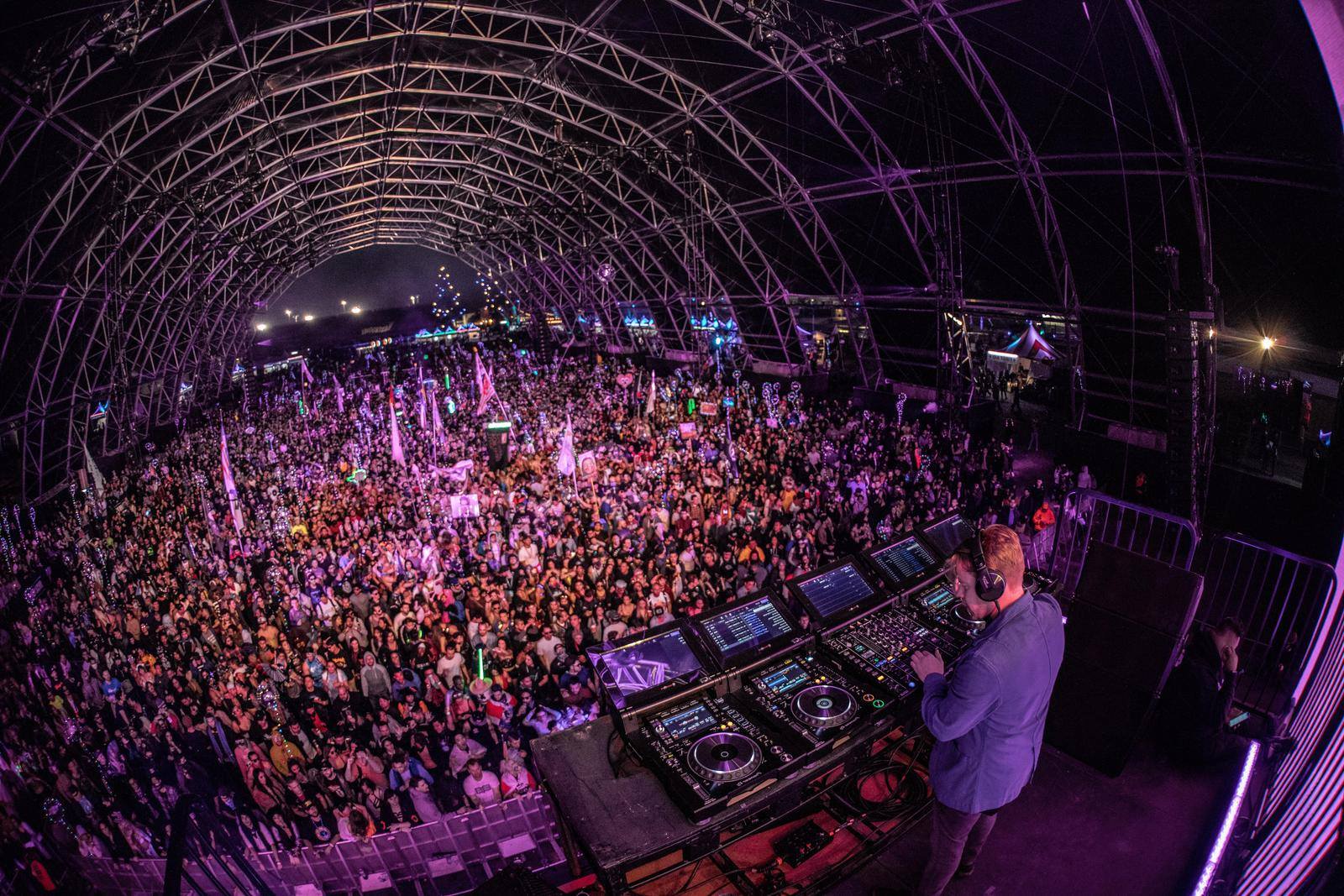 During your Dreamstate Radio takeover on Sirius XM, you mentioned having revamped all of your System F records for Dreamstate SoCal, what modifications did you make and why was it important to make those modifications than play out those tracks in their original form?
With the original tracks, I mean there's no real modifications, I just recreated the track as they were, but in such a way as if I had produced them today. With the same samples, the same drums, the same sounds, exactly the same. Today's technology makes it sound a lot snappier, tighter, more punchy and in your face compared to the old recordings.
The reason why I modified them is that I had John O'Callaghan before me and Gareth after me – they play the tracks of today, right? If I was to come into that set with tracks that sonically sound twenty years old – it doesn't stand up against the rest. I did the same thing with Gouryella, and by recreating those tracks I have access again to all the different layers, so if I want to make an edit, I can really easily do it for other shows or if I want to use one of those tracks in my sets again. It's bringing it back to today's standards so that I can do whatever I want to do with it again.
Naturally, every artist evolves throughout their time in the business. Taking a look back 20 years to releasing "Out of the Blue" and flash forward to the music you're making now, how have you and your music style changed?
It's definitely a lot more sophisticated. It sounds a lot more lush and expansive and is way more detailed here and there. For example, if you listen to Blueprint you can listen to it 50 times and after the 50th time, you can hear that little thing because that is a little detail that I put in there. Back in the day, it was just "clank, clank, clank, put it together and out", you know? It's different. At the same time, that was really fun back then because those tracks were really… the way you know those tracks from those days were… it was all in the moment, bang, bang, bang, done. When that burst of inspiration came all out in like one day or two days, it was just done. Now, tracks are more heavily produced, and take weeks, maybe even months. That's definitely made a big difference.
With "Out of The Blue" turning 20 years old this month, how does it feel and what are some special "out of the blue" memories that you will never forget?
"Out of the Blue" was the record that changed my life. From being a homey kid making records and living at home in the attic of my parent's place that was my studio and bedroom, and two to three months later flying around the world doing Ministry of Sound albums and mix compilations, it's nuts. That's definitely the thing, but also what "Out of the Blue" has done not only to me, but the from feedback I've had over the years, is what I've passed onto so many other people's lives. That particular track and the tracks that stem from that like "Gouryella", "Out of the Blue" was the one, the first one. Then "Gouryella", then "Carte Blanche", then all of that stuff, so it really sparked a whole thing. There are more strings already, but I think "Out of the Blue" was the record that grabbed the spotlight and pointed it at trance. When I talk to people sometimes who say "Tracks like "Out of the Blue" helped me through so much in my life," it's just amazing. It can't get any better than that.
After Blueprint, we were itching to hear more of your Ferry Corsten's storytelling music magic. We heard you have completed your first film score for Don't Go that was released on October 26, what was it like making music for a movie instead of an artist album?
Oh, it's amazing. Making trance you always try to hit that emotional note. Doing it for a picture based on a story and what you see in the picture. The story already has an emotional twist to it, it handles that completely. It's been so far one of the coolest things I've ever done. Definitely hoping for a few more movies to score someday.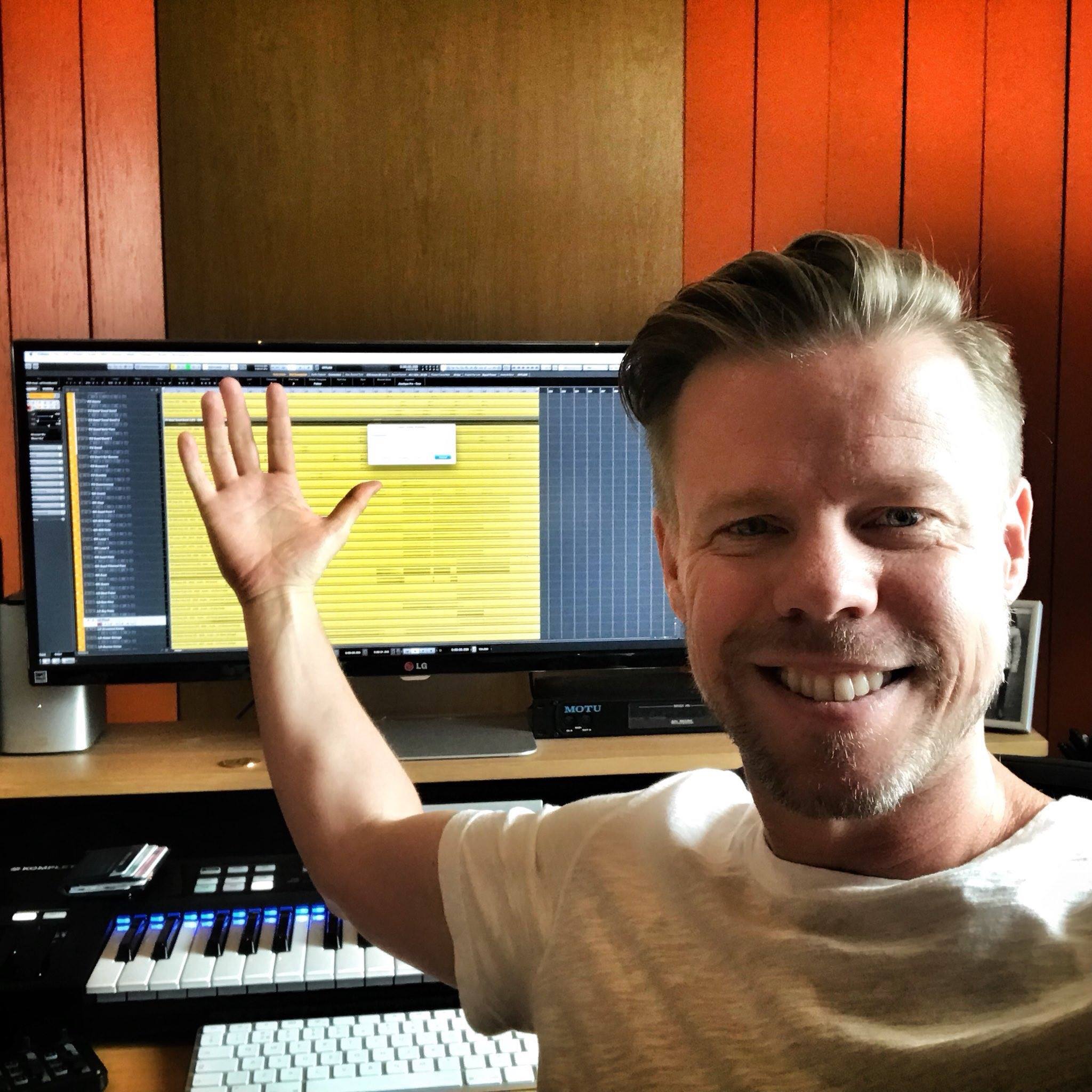 For the movie score, where did you find your inspiration and were these tracks more Ferry Corsten tracks or did other Ferry Corsten monikers such as Gouryella or System F sounds make their way onto the music album?

It's none of what you would traditionally think of, it's absolutely typical film score stuff. It's half electronic, half basically orchestral with electronic layers in it. There's nothing really Gouryella, but you might hear certain chord progressions that you recognize from my sets that's typical Ferry. I don't know. I would like to hear that from someone who listens to my music who isn't me. You listen to my music with a different ear than I do.
There are producers and artists like BT and Roger Shah who make electronic music who have also scored films, did you look into any of them as a mentor or an example since this is your first movie?

More Junkie XL, actually. I've watched a few of his vlogs. It's like, where do you start? Making music is one thing, but making music with a vast amount of sample libraries and sounds, and how do you go with the timing and have certain cues, have it right on cue with certain scenes? I checked his stuff out just to get me going.
In addition to film scoring and touring, you've been collaborating with multiple different artists for your upcoming album UNITY. We recently spoke with Saad Ayub about your amazing collab "Synchronicity" and you and Ilan Bluestone have been teasing one as well. Can you tell us about this upcoming track and how this collaboration came to be?

Well, most people know that we've been good friends for so long, we've always been goofing around. So we said, yeah, it's time to do something. I'm doing this UNITY thing, you should be part of it! Ilan was over at my place for four days and we were in the studio, got the first draft and then sent it back and forth a few times, and that was it! It's a cool blend between typical Ferry stuff and typical Ilan/Anjuna-ish stuff.
Back at ADE, you and Markus Schulz went b2b for the Luminosity A Night of Unity. How did it feel to go b2b with Markus again and any chance we will see New World Punx revived? (Markus hinted of its return back at EDCLV this year in our interview.)
It's always fun with Markus, because of the New World Punx run, that meant we really got to know each other so well. If he goes that way and he's playing that track, I know exactly where to go after that. He's definitely going to be doing a UNITY collab with me, so that's for the UNITY project, not New World Punx. The reason why New World Punx stopped was because we both felt that we were getting sucked into the New World Punx thing too much and our own identities were kind of fading a little.
I started working on Gouryella, he started working on Watch the World. Then it sort of flipped and he started working on Dakota and I did Blueprint. Now he just did his album and I'm doing UNITY. Also, we felt like "if we do," because we're talking a lot about bringing back New World Punx, back in the day when New World Punx was happening there was this blend of half-EDM, half-trance sort of thing going on where the name New World Punx made sense with the music. Right now, we're both way more trance-y and put forth these holy records, where are we going to go from that? It doesn't make sense in a way, are we going techno, are we going darker? I don't know. So we're trying to figure that out.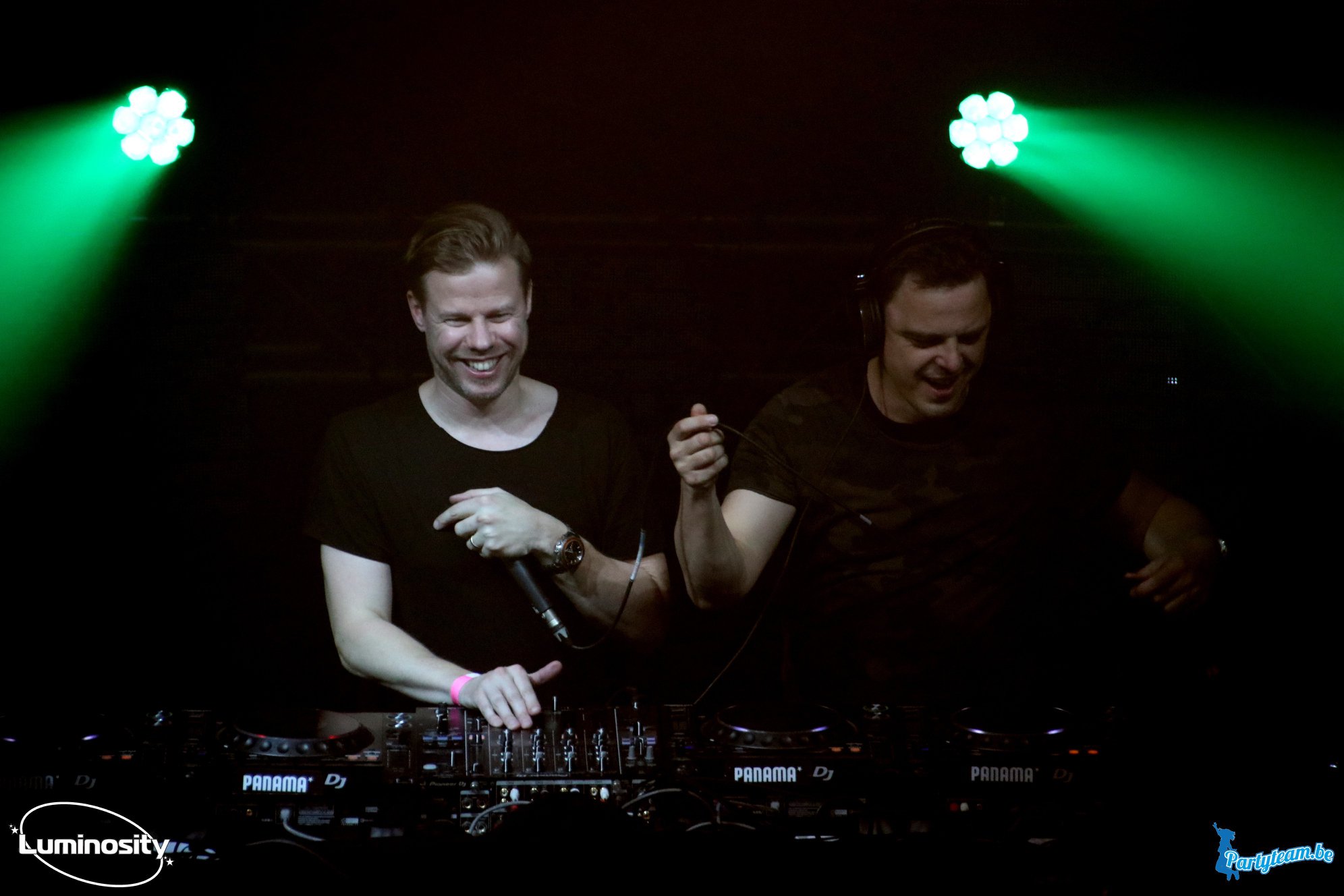 Finally, after Avicii's passing there has been lots of discussion about the mental health and wellness of artists. Many mentioned the loneliness and exhaustion that can come from touring, working grueling hours, and constant jet lag. Have you struggled with any of these and also how do you think others can combat this less discussed side of the business?
I honestly never really suffered from any of that. I've always been very good about stepping on the brakes early enough when I feel like it. I've got to say no at some point. It's great to be in demand and to have all these offers come in, you know, and it's hard of course. There comes an offer from a different country, and you're like, "Wow, I've got to do this," but if your body says at some point, "Give me a break, man!" you have to let go and say no! You've got to say no.
I have a very strong personality. I do what I want to do. But if you're weaker, and you have a very strong personality that is your manager that is out there and not always for your best interests, but for their best interests and they have a strong sense of persuasion, then it's going to be a hard battle. I think Hardwell stepping on the brakes right now is a good example. He's seeing it, but had he perhaps done that earlier, said no a few times, he might not have to come to this point and say, "Oh I really need to take a break." It's a good move for him if that is what he wants.
You have a good relationship with your manager or whomever who also respects you enough to do what you need him to do.
We work really well together. That's the only way.
I remember you had a show, it was your daughter's birthday the next day and you said: "I'm going to do this show, then I'm going to go to her birthday, and then we'll figure out all the other stuff after." I remember a lot of people were talking about how nice it was that you chose not to push it off to another day.
It's already hard enough, especially now that the kids are getting a little older, they get a sense of me being away. When they're that little, they don't have a sense of time yet, but now ten days is a long time. Two weekends and a week in between is long for them. For example, right now I had last weekend and this weekend so I'm flying home tomorrow.
This was 10 or 11 days and then I'm home tomorrow until Tuesday and Wednesday. I'm flying already through the weekend for a show in China, come back Monday, but then the Thursday after that I have a show in Dubai, to get to Dubai I have to leave on Wednesday. After that I have two weekends, after that, I have one in Europe, which is easier.
But see, at some point you've got to say, "It's enough" especially with the agents, have to say, "Block that weekend." And they'll say, "But this offer just came in…….no". My winter vacation, snowboarding, is holy for me. I tell [my manager] "Hey, THEN TO THEN, TWO WEEKS, BLOCK IT! I don't care who comes, I don't want to know, I'm on my board, with my family!"
---
Follow Ferry Corsten on Social Media:
Website | Facebook | Twitter | Instagram | SoundCloud