Ultra Music Festival is right around the corner! Who are your must-see artists this year?
---
Ultra Music Festival is quickly approaching, and a star-studded lineup, the return of the Resistance Stage and Carl Cox megastructure, as well as over the top production value at stages from OWSLA, Mad Decent, Anjunabeats and more make it a perfect event to kick off festival season.
Curious about Ultra Music Festival? Check out Abisola's experience at Ultra Miami last year and Tamlyn's experience at Ultra Beach Bali!
The first and second phases of the lineup have been released, as well as the third, which features new headliners and schedule. This means its now time to plan your weekend, coordinate with your friends, and make peace with conflicting set times.
Cliff's Top Ten Artists at Ultra Music Festival 2017
---

Robin Schulz
Robin Schulz is one of my go-to artists whenever I'm in the mood for deep house. I love his unique deep, almost tropical sound! You might remember his chart topping remix of "Prayer In C", or tracks like "Love Me Loud" and "Headlights" featuring Ilsey from his 2015 album Sugar, all quite successful in the U.S., Canada, and Europe.
More recently, his newest track "Shed A Light" with David Guetta, Cheat Codes and Heyder has not only gained traction online and on the radio, but has also been given the remix treatment.
Stream "Shed A Light" Below:
---

Slander
Slander has been one of the most quickly rising acts in dance music since winning Insomniac's Discovery Project several years ago. The release of their "Duality" EP in late 2016 was a great success worldwide, and they have recently wrapped up their acclaimed Gud Vibrations tour with NGHTMRE. They have also recently teamed up with YOOKiE and JINZO and the result was a fantastic collaboration called "After All" on Never Say Die records. Everyone has kept their eyes on this duo this year, and Ultra would the perfect environment for them to premier some new music.
Stream SLANDER & YOOKiE – After All ft. JINZO on SoundCloud:
---

Adventure Club
Adventure Club is no stranger to the electronic music world nor to the stages at its large festivals. However, they have recently released their very first studio album Red//Blue, a record with a delightful combination of their diverse musical styles ranging from bass-heavy dubstep to melodic chillstep. Adventure Club has been touring in support of this album all year, and I can't wait to hear it live at Ultra weaved in with their classic tracks and remixes.
Check out Connor's review of Adventure Club's Red//Blue!
Give Red//Blue a listen on SoundCloud:
---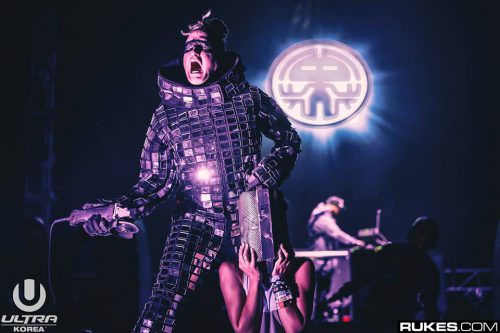 Rabbit In The Moon
Hailing from Florida, this duo has been a part of the scene since the 90s – they even headlined the original Ultra in 1999. They have reunited after disbanding for a few years while one-half of the duo, Bunny, focused his time on working as a creative director for Insomniac, and will be returning to Ultra with all new music to go along with an immersive, dynamic live experience, so this is an act that's not to be missed!
Learn more about Rabbit In The Moon in our in-depth interview!
Stream "Pheet" by Rabbit In The Moon below:
---

Tchami
Tchami has been on fire this year. He's recently released new music and embarked on his North American "Prophecy" Tour, which featured revamped production and a massive upgrade to the infamous church stage. Select shows on the tour also featured a live choir, which wowed fans at Coachella last year. With new music and improved production value, who knows what Tchami could bring to an event like Ultra?
Check out my experience at Webster Hall's weekly event Gotham featuring Tchami!
Stream "Adieu" by Tchami below:
---

Joyryde
Joyryde is all over the place right now, and for good reason. He is a master of multiple genres, he thinks outside the box by collaborating with hip-hop artists like Freddie Gibbs and Rick Ross, and he brings incredible production value to the table as well. His C.A.R. (Calling All Ryders) sets featured life-size vehicles as part of the stage's production design setup. Joyryde will have just wrapped up his North American tour by then, so his momentum will still be going strong and you'll have a chance to see this rapidly rising artist if you didn't catch him on his tour.
Stream Joyryde's "Damn" Featuring Freddie Gibbs below:
---

NWYR
Back in February, we speculated that W&W would be returning to their trance roots under a new moniker. Since then, they've given us a taste of their work under this new alias, even teaming up with Armin van Buuren on their debut single. W&W caught a lot of heat for deviating towards a big room sound, and it will be interesting to see how the trance community reacts at Ultra. Depending on the response, this could develop into something bigger than just a W&W side project.
Listen to Armin van Buuren vs W&W Presents NWYR – "ID" below:
---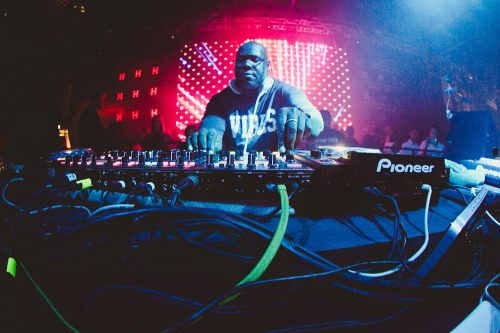 Carl Cox
Carl Cox has killed it for nearly three decades. He puts incredible energy into his sets at clubs all over the world and large festivals. Ultra will be no exception. He curated the entire lineup for the Carl Cox megastructure, and will be performing two sets at Ultra this year, one on Saturday and another on Sunday, so there's no excuse to miss him. I'm ready for some non-stop techno and house!
Listen to the final episode of Carl Cox's Global Radio:
---

Ferry Corsten Presents Gouryella
Ferry Corsten's project Gouryella delighting trance fans in 2016. His sets in at events like EDC Las Vegas and Dreamstate were been extremely well received and Gouryella has become a staple for the lineups at trance only events. There aren't very many trance artists on Ultra's lineup compared to other genres, so I'm glad to see acts like Gouryella representing trance at the event.
Read our exclusive interview with Gouryella HERE!
Stream Ferry Corsten Presents Gouryella – Neba on SoundCloud:
---

NGHTMRE
2016 was a phenomenal year for NGHTMRE. He released a self-titled EP through Mad Decent, collaborated with artists like Flux Pavilion, released several great remixes, embarked on the Gud Vibrations tour with Slander, and played at countless events all over the world during festival season.
If you didn't get a chance to catch the Gud Vibrations tour I highly recommend catching both NGHTMRE and Slander. Maybe we'll be treated to a special set with both of them on the decks at Ultra.
Stream NGHTMRE's remix of Travis Scott's "Goosebumps":
---
Follow Ultra Music Festival on Social Media: