Now more than ever I read articles that say electronic dance music is on the decline, I laugh at that. As a community and culture I personally feel we have only scratched the surface with our movement and will continue to change the landscape of the musical world. Every day there are new artists pushing the boundaries by creating tracks that fuse different genres and sounds together. NGHTMRE (Tyler Marenyi) is one of those artists. He has been on the rise since Skrillex dropped his ID at Ultra Miami 2015 and has already played huge events ranging from Lollapalooza to EDC Las Vegas, TomorrowWorld, SnowGlobe, and OMFG NYE.
To start 2016 off on the right foot NGHTMRE has released his first solo self-title EP on Mad Decent. The EP, which was released on March 25, showcases Marenyi's musicianship as you are taken from heavy bass and big drops with "Touch" to melodic synths and NGHTMRE's own vocals with "Holdin On To Me."
"This was the first time I ever felt influenced to write vocals and sing on my own song. I wrote this track while I was at home in North Carolina last year and am really happy with how it turned out." – NGHTMRE
This is one of those EPs that you can throw headphones on, listen to from start to finish, and be transported to another dimension. The entire EP is artfully crafted and I highly recommend checking it out! The track list and tour dates for NGHTMRE's EP and upcoming shows are below! Be sure to check out some of his earlier work (my favorite is "Aftershock!") and stay in the loop because he has big collaborations in the works…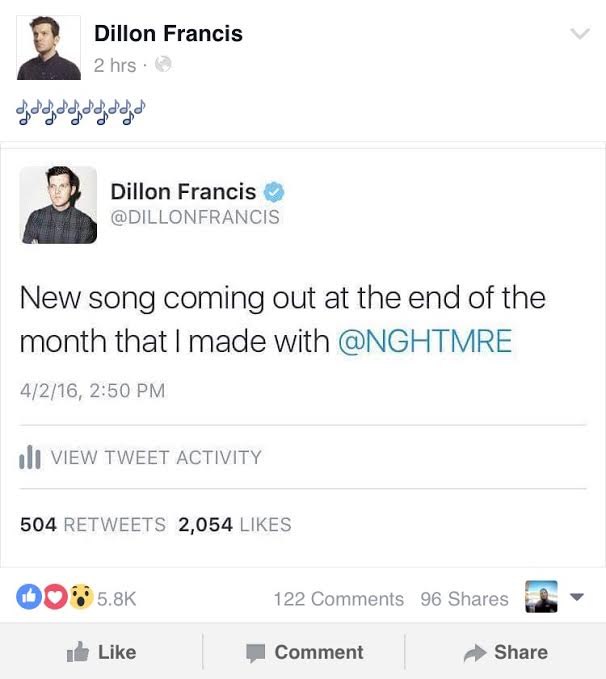 ---
Stream NGHTMRE – NGHTMRE EP on SoundCloud:
Looking for other places to stream or purchase the NGHTMRE EP? Click HERE!
---
NIGHTMRE EP Trackist:
1. Prelude
2. Burn Out
3. Get Back
4. Hold Me Close
5. Touch
6. Holdin' On To Me
---
NGHTMRE's Upcoming Tour Dates:
Mar 26 – Chicago – theMID
Mar 29 – Cabo San Lucas – Nowhere Beach
Apr 1 – Philadelphia – TLA
Apr 2 – San Bernardino – Bassrush Massive
Apr 3 – Las Vegas – XS Nightclub
Apr 8 – Budapest, Hungary – A38 Club
Apr 9 – Bilboa, Spain – Fever
Apr 13 – Ann Arbor – NECTO
Apr 14 – Pittsburgh – Diesel
Apr 15 – Athens – Numbers Fest
Apr 16 – Canton – St. Lawrence University
Apr 20 – Kalamazoo – Wild Bull
Apr 29 – New York – Webster Hall
May 6 – Seoul, Korea – World DJ Festival
May 12 – San Diego – OMNIA Nightclub
May 13 – Las Vegas – Encore Beach Club
May 22 – Atlanta – Shaky Beats Festival
May 27 – Chillicothe – SummerCamp MusicFestival
May 28 – Tampa – Sunset Music Festival
---
Follow NGHTMRE on Social Media:
Facebook | SoundCloud | Twitter