Welcome to The Landing, EDM Identity's weekly post highlighting fresh tracks you may have missed!
---
Since the introduction of streaming sites like SoundCloud, YouTube, and Spotify, as well as mediums like Bandcamp available for artists to release on, new music is hitting us faster than ever. The abundance of releases can almost be overwhelming, as the tools for production and releasing music are easily accessible for anyone around the world. We know that it is a difficult task to keep up with every release from every artist, so we're here to assist you with some gems that "land" in our inboxes. In every edition of The Landing, we intend to highlight some tracks that you may have missed, or perhaps shine a light on new music for you to fall in love with.
This week's edition of The Landing features tracks from Notaker, LTN, Mat Zo, Bakermat, Moon Boots, Malaa, Tchami, Figgy, and HUCCI!
The Landing || February 5th – 11th, 2017
---

Notaker's third drop on Monstercat titled "Shimmer" radiates!
Notaker – Facebook | SoundCloud | Twitter | Instagram
They say imitation is the sincerest form of flattery, and I'm often tempted to agree.  With this track, though – I'll gladly take the imitative art from Notaker.  "Shimmer" exudes brilliant mood – both showcased in its sonic form and the cover art above – and reverberates with an easy attitude.  Evoking Porter Robinson and Trance is no easy feat, but David Nothaker does so easily.  The melodic content oozes trance overtones and does so stunningly.  The main beat sections of the track explode with stutter and effects work that instantly evokes what Porter Robinson does so easily in his productions.  Big things on this track!
---

LTN trances back into it with "Dragon"!
LTN – Facebook | SoundCloud
Louis Tan, better known as LTN, is one of the most diverse sounding Trance producers out there.  Armin even made a comment during A State Of Trance 800 Part 3.  Dropped during the first hour of his show, both Armin & Ruben de Ronde, commented on how he melds the sound from Progressive to banging Trance.  "Dragon," with Jacqueline, represents the later sound – banging, energetic, and yet still melodic.  It is sure to light a fire under you, give you the drive to dance, and keep you rocking.  Well done LTN, you have given me flight, and taken me on the ride with a dragon!

https://soundcloud.com/fsoe-excelsior/ltn-jacqueline-dragon
---

Groove out to Baby with Bakermat
Bakermat – Facebook | SoundCloud | Twitter
25-year-old Dutch wonderman Bakermat touches down just in time for the Spring Break season with "Baby."  Sampling the classic Thelma Houston "Don't Leave Me This Way," producer Lodewijk Fluttert turns the soulful tune into his signature House style.  From the saxophone in the drop section, the claps to help build the tempo, and the little shuffling vocal effect, "Baby" delivers feel good vibes ready for the Spring.  Are you ready to ditch the cold snowy seasons?  Bakermat certainly is!
---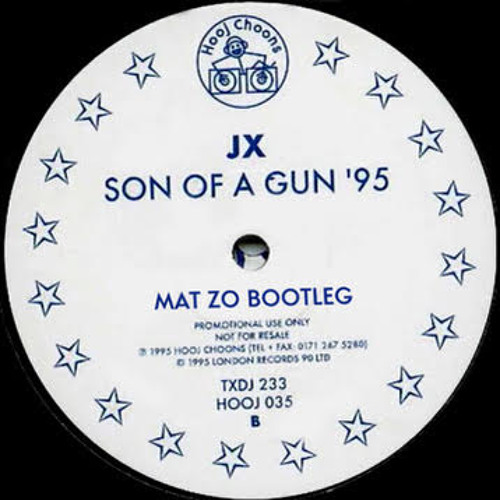 Mat Zo touches down on a classic rave track from the 1990's.
Mat Zo – Facebook | SoundCloud | Twitter
When you reach out for a remix of a classic track, you tread a fine line.  Matan Zohar, better known as Mat Zo, recently touched a classic mid-1990's rave track from the UK called "Son Of A Gun."  Released by Jake Williams, aka JX, in 1994 – the track peaked in the UK charts at #6 in 1995.  Mat Zo takes hold of it to release a free bootleg.  The mix features touches of modern House – whether you want to dissect the synthesizer choices or the beat patterns – while also retaining the mood of the 1990's when it comes to composition structure.  It straddles both being modern while being nostalgic without coming across as cheesy.  The fact that tension dissolves into running beats without the commonly clouded soundscape found in most tracks today is a welcome shift.
By the way, do you remember the track is free?  Grab a copy here.
---

HUCCI teaches us a lesson on "Life"
HUCCI – Facebook | SoundCloud | Twitter
Bringing his unique blend of Hip Hop and UK Trap, HUCCI samples 50 Cent on his latest tune "Life". The track features a smooth bassline that is spliced with the samples, bringing an epic feel overall. This is a must-listen for anyone who loves trap and is a perfect track for those late night trap sets where you're looking to chill out to the sound as opposed to getting hyped. Stream it below, and click that download button if you enjoyed the tune!
---

Malaa's "Bylina" impresses fans and critics.
Malaa – Facebook | SoundCloud | Twitter
A new track coming off his soon to be released, 'Illegal Mixtape', has already garnered the attention of many. We fell in love with "Bylina" because of its powerful vocals about House music, and what it is to those who listen or dance to the beats. The lyrics really put a quality finish on the tune, which already had an epic beat to get down and dirty to. Check it out below!
https://soundcloud.com/confession/malaa-bylina
---

Moon Boots brings the vibes with his latest release "Tear My Heart"!
Mpon Boots – Facebook | SoundCloud | Twitter
We love Moon Boots, let's just start off with that. Making his debut on Anjunadeep back in 2015, Moon Boots has seen nothing but success and has become a favorite of house music lovers around the world. His latest track "Tear My Heart" is a quality tune that fuses both house and soul together for some serious musical bliss. Also announced with this track would be a Moon Boots Album, as well as a remix package for the track itself, we can't wait!
---

Figgy keeps dancefloors moving with a fresh disco-inspired tune, "Eyes On You"!
Figgy – Facebook | SoundCloud | Twitter
If you don't know Figgy yet, we highly recommend that you get to know his music now! He's a producer that is moving to the beat of his own drum and producing some tracks that know how to get dance floors going. Featuring vocals from Angelica Bess, "Eyes On You" is a fantastic tune that draws inspiration from house and disco, taking you back to a different era of dance music.
Check out our Artist Spotlight on Figgy from last year, HERE!
Stream or download the track HERE, or listen below!
---

Tchami's bids us "Adieu" on his latest release.
Tchami – Facebook | SoundCloud | Twitter
Oh boy, this release from Tchami is already one of our favorite productions of his yet! Departing from the future house sound that he pioneered throughout his career, the driving bassline on "Adieu" is complemented by the pulsating synths throughout. A track which could find its way beyond the traditional avenues you'd hear a Tchami tune played out at, the melodic direction is hard to beat. This is a must-have for any lover of Tchami, House, or electronic music in general. What. A. Tune.
Stream or download the track HERE, or listen below!
---
That's all for this week's edition of The Landing! Let us know if you loved these tracks, and stay tuned for next week's edition!