In just a short week and a half, most of us will be beginning our journeys back to the place we call home. A place where we are free to be ourselves, make new friends from all over the world, reunite with old friends, leave our cares behind us, and dance as one under the electric sky at EDC Las Vegas! This year, the line up is stacked full of artists we know and love as well as artists we may not have ever heard of before. While this year I will be spending a lot of my time exploring each stage and going where the desert wind takes me, there are a few artists that I simply cannot miss. This is my list of the DJ's that I must see and I urge you to come find me and dance with me as we celebrate life, love, and music!
Check out my past experiences at EDC Las Vegas by clicking HERE!
Maria's Top 10 Artists at EDC Las Vegas 2016
---
Ferry Corsten presents Gouryella
A project 17 years in the making, that had disappeared for many years, is back and better than ever! With the release of "Anahera", a track that I claim to be my favorite trance track of all time, marked the rebirth of Ferry Corsten's alias, Gouryella. With the announcement that he would be touring as Gouryella this season, there was no doubt in my mind that he would bring the Gouryella name to the biggest festival in the United States. This is my number one must-see set for the weekend without question!
Armand Van Helden
Armand Van Helden is next on my list because, who doesn't love a little "My My My" action! This track used to be one of my go-to tracks back in the day when I was just a baby in the scene. A true OG of electronic dance music, Armand began DJing at the ripe old age of 15 and soon he would be turning heads in the Boston Scene. Through the years, he has consistently put out amazing work, including his collaboration with A-Trak to form the DJ duo Duck Sauce. This will be my first time seeing Armand live and his set is certain to fill me with some major nostalgia.
Ace Ventura
Do you like your trance dark? Do you like a little progressive psy? Do you want to have a musical experience that sends you into the outer reaches of the universe? Then you have got to catch Ace Ventura! My first Ace Ventura experience was just this past year at Dreamstate SoCal and it was probably one of the heaviest psy sets I have ever had the pleasure to witness. So much power, energy, and darkness. Ace Ventura is something special.
Axwell /\ Ingrosso
Now let's take it to the main stage for some big room action! 2/3 of the Swedish House Mafia, Axwell and Sebastian Ingrosso teamed up to form the duo in 2014 and the rest was history. Boasting some incredible anthems that include "On My Way" and "Can't Hold Us Down", these guys bring the excitement 10 fold. Their sets are very much reminiscent of the Swedish House Mafia days and you know exactly what you are gonna get when they hit that stage. A set full of good vibes with larger-than-life production.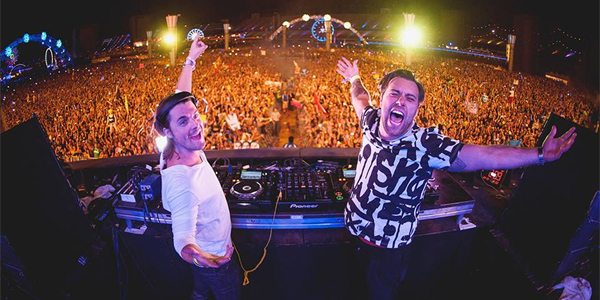 Markus Schulz
There is no name that's bigger in the trance scene right now than Markus Schulz. This year has once again been a big one for the Coldharbour king and Global DJ Broadcast pioneer, as he has just released his 6th artist album, "Watch The World". Markus Schulz is a multi-dimensional DJ and producer and has done it all. Between taking the reigns and cowriting his latest album, partnering up with fellow trance addict Ferry Corsten and forming New World Punx, performing his extended and marathon sets all over the world, hosting his famous radio show 'GDJB', dishing out some of the most exciting live sets I have ever seen, and slaying countless numbers of unicorns in the process, Markus Schulz is one whom I will never miss.
Nicole Moudaber
Are you in the mood for some deep dark techno? Then you have to head over and see Nicole Moudaber, quite literally the best female DJ on the planet, in my own opinion. Teaming up with techno's finest including Carl Cox and Drum Code's Adam Beyer, Nicole Moudaber has certainly learned from the best. Her sets are always dark and packed with that sweet driving techno beat. Prepare to be taken into the underworld as she pumps the speakers full of music from another realm. Perfect for peak hours when you wanna get lost in the rhythm.
Ben Nicky
The easiest way to describe the next DJ on my list is that when Ben Nicky takes the stage, the music that he drops is nothing short of a headf**k! He has been known to take well-known trance tracks and rework them, combining multiple genres of trance to form one hell of a set. He is an out of the box thinker and the king of trance mash-ups. If you are a fan of everything trance, then you can't miss him at EDC. You will literally be taken on a musical journey that spans every angle of the trance genre.
Paul Van Dyk
It was the fall heard round the world. Paul Van Dyk endured some pretty serious injuries during his performance at ASOT 750 Utrecht just this past year after falling from the stage. EDC Las Vegas will be his first performance since he has taken time off to heal and if you know anything about Paul, you know he is not going to hold anything back! His performances are stunning. His energy is infectious. He is known for his intense connection to his audience and his incredible ability to work more than just the decks. Curious? Check him out at EDC to see what I am talking about!
Gaia
Gaia is a spectacular trance duo made up of Armin Van Buuren & Benno de Goeij. Perched atop a raised stage and cloaked in monk like robes, this duo delivers the type of uplifting trance that seems to beckon the angels in heaven. With very little movement, they work the decks, every so often raising their arms in unison as the crowd cheers and begs for more. Gaia is about the mystery, the state of mind, and the music. Classic trance in its pure form, the way it was meant to be heard.
Dada Life
What can be better than larger than life-size bananas, champagne showers, and massive pillow fights? Sign me up! Dada Life is a Swedish DJ duo that always brings the fun every where they go. I mean seriously, in 2013 Dada Life broke the Guinness World Record for the world's largest pillow fight at a Dada Land Compound event at the Aragon Ballroom in Chicago! Over 3,813 participants showed up to that event! I attended a much smaller version of this pillow fight at Hakkasan Nightclub in Las Vegas 2 years ago and it was one hell of a party! What will they bring to the table when they hit the stage at EDC? I am sure it will be nothing short of epic!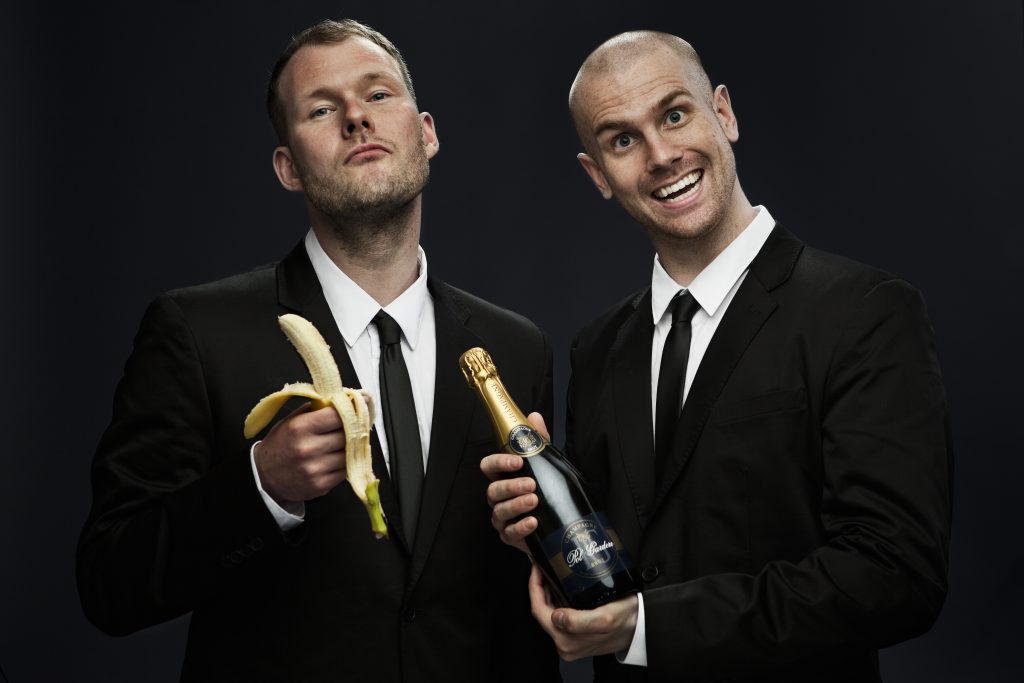 ---
Well there you have it folks, my top 10 picks for EDC Las Vegas 2016. With such a stacked lineup, there are so many more artists that I would love to see and so many great DJ's that I have yet to discover. I can't wait to enter that speedway once again and begin another chapter of my beautiful musical journey. I will see you all under the electric sky!