Maria's EDC Experiences from 2012 to 2015 is part of our #EDC20 Series in the lead up to the 20th Anniversary of Insomniac Event's Electric Daisy Carnival!
It all began one fateful night in 2011. My husband and I had recently heard about a festival in Miami called Ultra Music Fest. With the love for EDM growing strong in our lives we decided to do a little research and find out what this EDM festival world was all about. While searching the Web and educating ourselves on what other festivals existed besides Ultra, we fell upon an ad for the Electric Daisy Carnival. After looking at some photos and checking out some videos, we knew that this was the one we had to experience. Little did we know that attending EDC Vegas 2012, our very first massive, would ultimately change our lives, grow our passion for electronic dance music, and touch us in a way that only those who have attended could ever understand.

Arriving at the Las Vegas Motor Speedway in 2012, my whole body was shaking with excitement. It had been a long ride from the strip to the festival site on a shuttle crammed with rowdy ravers and the anticipation had reached a fever pitch. I remember stepping off the shuttle into the lot and feeling the sun beat down on me and my heart beating out of my chest. We followed the flood of decorated ravers to the front gates and in that moment I felt like I was right where I belonged. Being a fan of fluffier and bedazzled outfits, I knew I was with my people and that they would be there for me as I prepared to embark on the ride of my life. And then I heard the music. My ears filled with the sweet sound of pounding bass, reverberating through the desert air. And as I passed through security all I wanted to do was sprint to the grand stand and finally get a peek at the festival that was said to be one of the greatest in the world. And then I had my "Oh My God" moment. Seeing the grandeur of the grounds and taking in the beauty of the stages a chill ran through me and I shed a tear of pure joy. It was time to party!
For me, EDC 2012 began with Main Stage being my home base. At that time the genre that was most dear to my heart was electro and big room house. So it was no secret that I would want to stay plastered at Kinetic Field to hear all the biggest names in the industry.  DJ's like Hardwell, Afrojack, Sebastian Ingrosso, Tiesto, David Guetta, and Armin Van Buuren were on the top of my list for the weekend. But my life would take an interesting turn when I wandered on over to Circuit Grounds where Group Therapy and A State of Trance would pull me into a new world of uplifting trance. Although I had some experience with trance, attending some parties up in Toronto, Canada, I had never fully embraced the genre. Throughout the rest of the weekend I was hooked on that stage. Something beautiful was happening there and I wanted more. Music so powerful and uplifting and beautiful and honest. This was the weekend that turned me into a full on trance addict. I never looked back.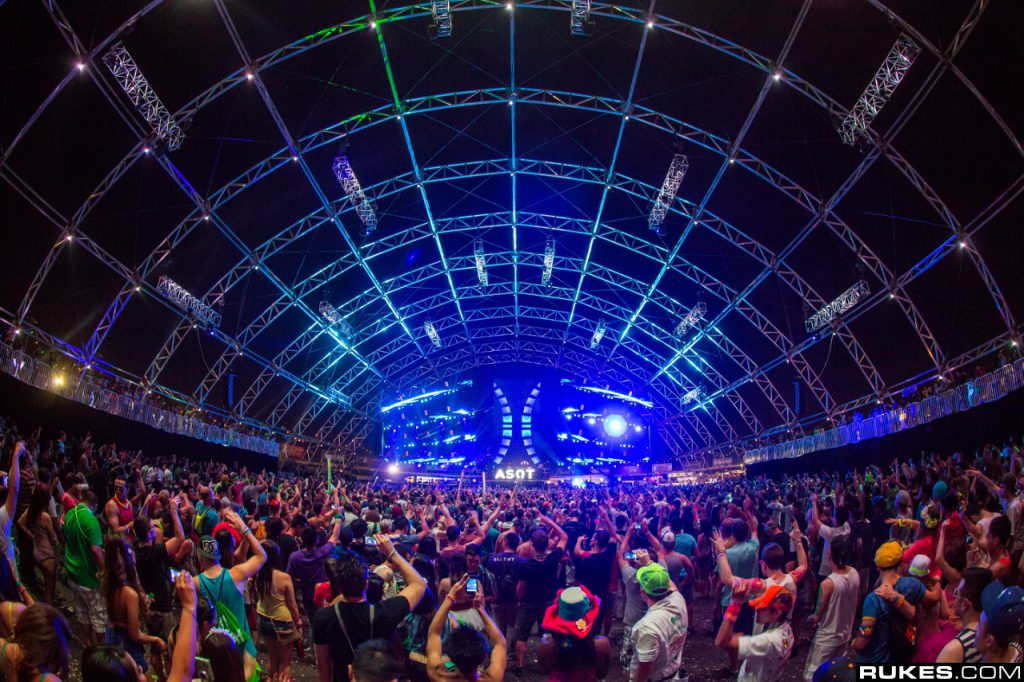 If the music wasn't enough, what the rest of the production had to offer was the cherry on top. All of the actors, and characters, and gymnasts, and acrobats were awe-inspiring as they interacted with the headliners  (a name given to the attendees of Insomniac events) and everywhere you turn you would be thrown into a new experience. Art carts, go go dancers, rides and food trucks. Art installations, Interactive stations, merchandise booths, and areas to kick back and chill. Crazy totems, international flags, wild costumes, and flow craft. Lasers, strobes, fireworks and every type of stage lighting you could imagine lit up the night and sent my head into orbit. The sensory stimulation was off the charts! This place had it all! There was nothing that could bring me down. But then the winds came. On the second day of the festival a wind storm came thundering through the desert and due to concerns of safety, the night had to be cut short. It was horrible timing as the announcement came during Markus Schulz' set. A set that I was anticipating more than anything because I had seen him up in Toronto and had become an instant fan. With heavy hearts we made our way back to the hotel, while some seasoned pros stuck it out and partied in the grand stands, refusing to let the wind ruin their party. Things picked up where they left off on the third day and I quickly snapped back into festival mode as Armin Van Buuren took the ASOT stage and took me on a journey I will never forget.
Leaving EDC that first year, I was left with a burning need for more. I vowed that I would continue to attend EDC as well as explore other festivals and fully dig into the EDM lifestyle. I was completely hooked. Something about the vibes and the sensory overload and the incredible power of the music I had soaked in throughout that weekend. And today I can proudly say that I stayed true to my mission. I have attended EDC Vegas not only in 2012, but in 2013, 2014, 2015, and will be attending the 20th anniversary this year in 2 short months.
So in honor of the upcoming event and because it would take you days to read a complete review for all 4 years I attended, I would like to simply share with you my 5 favorite moments of each year and my EDC week party choices, beginning in 2012:
---
Maria's Most Memorable Moments
EDC Las Vegas 2012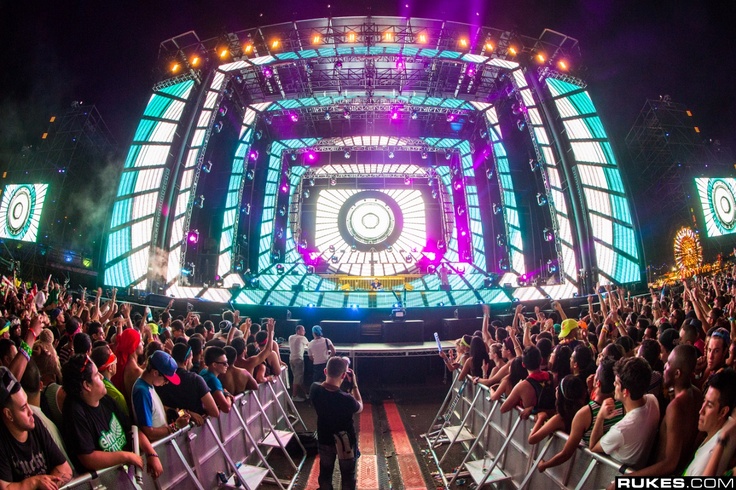 EDC Week: I did not attend any EDC Week parties due to the fact I had no clue what I was doing!
Walking into the grand stand and taking in the reality that I was at EDC for the very first time.
Seeing and interacting with all of the acrobats and performers throughout the festival grounds.
Being blown away by the intensity of the fireworks display and remembering thinking it would go on forever!
Falling completely in love with trance and experiencing Armin Van Buuren's ASOT set and his main stage set all in the same night.
Watching Chuckie's set from the VIP ferris wheel.
EDC Las Vegas 2013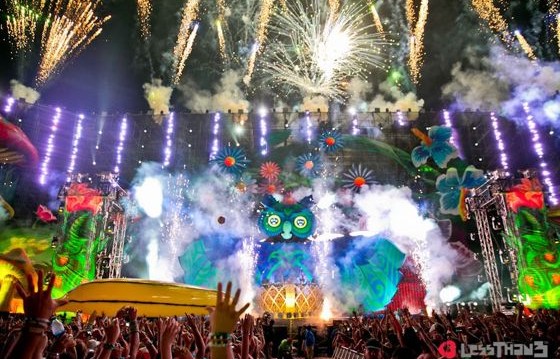 EDC Week: Nicky Romero @ Eclipse Pool Club, Infected Mushroom @ BLVD Pool
Cracking up at the awesomeness of the Kinetic Field owl and watching it open its wings, revealing each new DJ, and rolling its eyes when the beat got crazy!
Catching a Simon Patterson set for the first time. (Today he is one of my all time favorites!)
Seeing the legendary Laidback Luke for the first time at Circuit Grounds.
Catching Ferry Corsten's set after Laidback Luke and having a beautiful sensory overload with the lights and strobes.
Discovering how much I loved techno over at the Neon Garden stage and making some new friends as we danced the night away.
EDC Las Vegas 2014
EDC Week: Dada Life @ Hakkasan, Dash Berlin @ BLVD Pool
Crying tears of elation when I got a glimpse of Kinetic Field cathedral and the grander of the owl statues towering above the crowd!
Meeting Nigel Ficke (a beloved EDC mascot), leaping into his arms, and being hugged and swung through the air by him as I gushed how I have been trying to meet him since I began my EDC journey!
Finally hearing "Flash" played by the man himself, Green Velvet.
Getting my face melted off by the insane laser surprise during Eric Prydz' set at Circuit Grounds.
Losing myself in my dancing as I closed my eyes and flew to new heights during Simon Patterson's set at Basscon.
Bonus memory: Being shocked with excitement when a drum corp came out on stage to perform with New World Punx. A nice little cherry on top of a set that was number 1 on my bucket list!
EDC Las Vegas 2015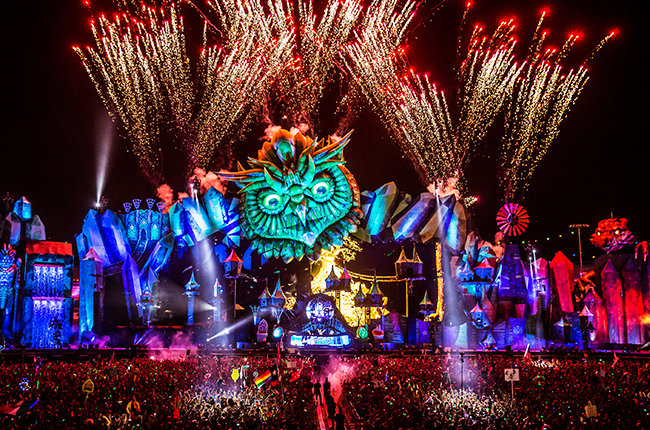 EDC Week: Audien @ Marquee Day Club, Above & Beyond @ Wet Republic, Bassrush Massive @ The Joint, New World Punx @ Tao Beach
Finding my happy place under the sparkling chandelier in the center of Neon Garden.
Being surrounded by some of the best vibes I have ever experienced during Mark Knight's Tool Room set at the 7-Up Stage.
Sunday was a day packed full of trance at Circuit Grounds. I remember posting up at that stage and going on the ride of my life.
Gaia!! Need I say more?
Sobbing during Markus Schulz' set when during "Anahera", he asked us to close our eyes and remember the first time we ever heard trance. He asked us to think about where we were and he asked us to feel the moment. I got chills in this moment because the first trance DJ I ever saw was Markus Schulz in Toronto. It had come full circle.
Bonus memory: Reuniting with Markus Schulz at the Schulz Army cabana for his New World Punx set at Tao Beach and finally getting to meet the trance god himself, Armin Van Buuren and trance master, Ferry Corsten!
So, there you have it. A brief summary of my incredibly memorable years under the electric sky. But words simply cannot do it justice. If you have been on the fence and unsure whether EDC is worth the money, planning, and time, all I can say is that attending EDC has literally changed my life. It has helped to develop my passion for trance and all forms of electronic dance music and it has given me something to look forward to in a life that can often become tough and redundant. It has helped me to grow socially, has taught me about endurance and developed a strength in me that I never knew existed. EDC allows me to come as I am, express my inner wild child, release my stress, and connect with a sea of people from every corner of the planet who all share a common interest. Its simply stunning. And I hope you join me this year at Electric Daisy Carnival's 20th anniversary celebration!
---
Photos From Maria's EDC Experiences:
---
Please enjoy one of my favorite EDC sets of all time, Markus Schulz at EDC Las Vegas 2015: