Something huge has been in the works in the past months for trance heavyweight Markus Schulz. Coming off of a 4 year run with his last 2 'Scream' albums, Markus Schulz brings us something very new this year. New in the sense that this is an album project that has allowed Markus to take full reign in production and has even allowed him to take on a co-writing roll. Markus' goal was to bridge the gap between the music and the song. To dig deep and pull out tracks that are saturated with meaning and message. Working in conjunction with Black Hole Recordings, this album project has finally come to fruition and has been masterfully titled, 'Watch The World'.
"I was always fascinated by the (songwriting) process", says Markus. "The issue I always had was I never seemed to be close enough to it. I realised I'd been missing it, and 'Watch The World' is me addressing that".
So, where did his epic journey with 'Watch The World' begin? At the end of 2014, Markus put together a few songwriting camps in Miami, LA, and Amsterdam where he began his collaboration with singers and songwriters from all ends of the spectrum, new and seasoned. At these camps, "Destiny", an instant hit, was born. In fact it went right to #1 on the Beatport charts and even nailed an IDMA nomination for Best Trance Track Of The Year! I myself can say that "Destiny" is a track that has grown dear to me and is one of my favorite go-to tracks of all time. It is truly a masterpiece and the perfect blend of deep lyrical meaning and drips of electronic dance music class.
"I've found over time that music written to complement lyrics (as opposed to vice versa) often delivers the most enduring result", he reflects. "So with no time limits and a completely free hand with who I worked with on the album, that's how I began 'Watch The World"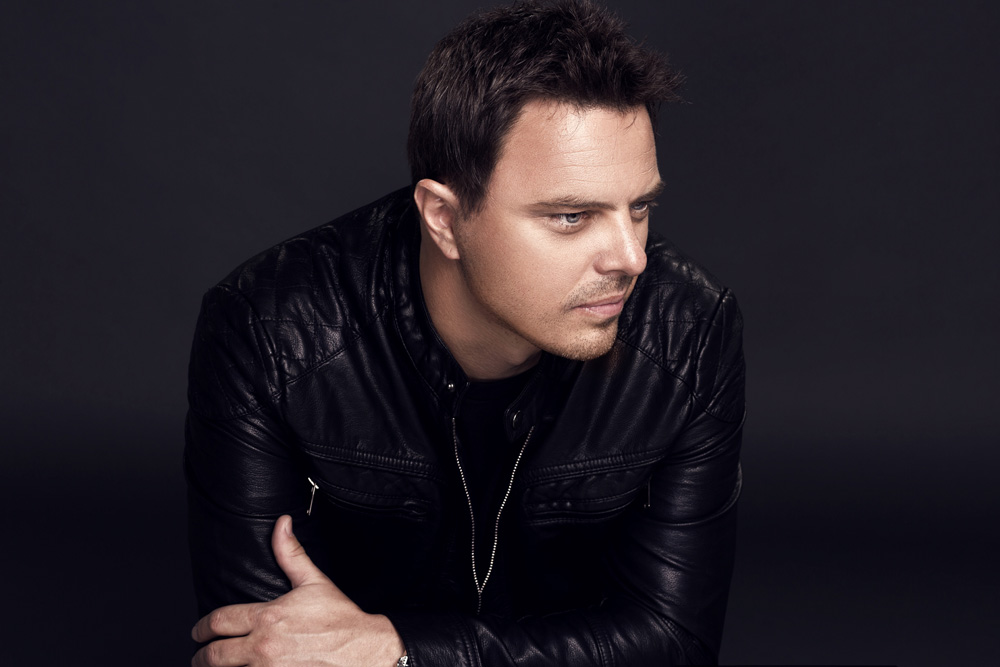 Then "Facedown" was released. Soundland was the lyricists on the track and instantly the buzz grew as to the direction that Markus was going for his new album. This was a side of Markus that had yet to be revealed and after a couple of listens, "Facedown"s catchy tune had me falling in love with the new Markus and I couldn't wait to see what was going to hit the airwaves next! The answer was "Soldier", and it did not disappoint. With a chill vibe and perfectly planned lyrics, "Soldier" is a track that is perfect for a kick back and relax session.
"I used to be really into creative writing when I was younger", Markus expands. "When I started DJing and producing that went on the back seat. For this album though, I was a hundred percent focused on not just producing the music but also working directly on its lyrical content."
Now, as the camps went into full swing, some major talent began to reveal itself. Singers like Brooke Tomlinson, Ethan Thompson, and Trevon Trapper stole the attention of Markus and fit perfectly into his vision for "Watch The World". As a result, "In The Night", dubbed stalker anthem no. 3, "Love Me Like You Never Did", and "Waiting" were created; 3 great representations of the albums flavor. Moving forward we see the likes of Nikki Flores and Lady V co-writing "Leaving LA" and the album's title track, "Watch The World", a beautiful combination of soft lyrics with a gorgeous and almost haunting trance melody. Not stopping there, we see other tracks on this album with some major players like "Destiny"s Delacey on "Favourite Nightmare" and the incredibly talented and beautiful Adina Butar on "You And I".
This album has it all. It's a rollercoaster of uplift and deep beats. It reaches its highest heights with tracks like "Summer Dream" and "Rewind" and then dives down into the soul with pieces like "Let It Rain" and "Fears". Disc 2 offers up even more excellence with acoustics versions of some of the albums best tracks. "Watch The World" is a complete definition of the vision that Markus Schulz has going forward in his career.  He wanted to do something a bit different. Something that allowed him to explore his musical range and deliver a masterpiece of work to his adoring fans.
"This, I see, as the next stage of my life as a musician. It's about giving something of myself lyrically to the audience, as well as musically. Putting it out there. That is something that I'm really comfortable with doing now. The result, I feel, is an album which is a much more personal affair". – Markus Schulz
Stream the #GDJB Watch The World Special on SoundCloud:
Order Your copy of 'Watch The World' HERE
---
'Watch The World' Tracklist:
Disc 1
Code 10-66
In the Night (featuring Brooke Tomlinson)
Love Me Like You Never Did (featuring Ethan Thompson)
Destiny (featuring Delacey)
A Better You
I Hear You Calling (featuring CAYO)
Leaving LA (featuring Nikki Flores)
Let It Rain (featuring Helen)
Fears (with Kyau & Albert)
Facedown (featuring Soundland)
Waiting
You & I (featuring Adina Butar)
Watch The World (featuring Lady V)
Summer Dream (featuring Mia Koo)
Favorite Nightmare (featuring Delacey)
Soldier (featuring Naguale)
Rewind
Disc 2
In The Night (featuring Brooke Tomlinson) (Acoustic)
Love Me Like You Never Did (featuring Ethan Thompson) (Acoustic)
Destiny (featuring Delacey) (Acoustic)
I Hear You Calling (featuring CAYO) (Acoustic)
Let It Rain (featuring Helen) (Acoustic)
Fears (with Kyau & Albert) (Acoustic)
Facedown (featuring Soundland) (Acoustic)
You And I (featuring Adina Butar) (Acoustic)
Watch The World (featuring Lady V) (Acoustic)
10. Summer Dream (featuring Mia Koo) (Acoustic)
---
For more info on 'Watch The World' and Markus Schulz head to Social Media: