From the intimate experiences to the non-stop party atmosphere, EDSea was a refreshing trip well worth taking for any dance music lover.
---
As someone who has attended and covered more events hosted by Insomniac than I can count, I'll be the first to admit that many things have changed over the years. Attendance has swelled, experiences have felt more streamlined, new brands have surfaced, and they've faced the tides of the scene head-on. At times, these shifts have left me feeling disconnected, especially as I chased the dragon of the past, but when Pasquale Rotella announced that EDSea was finally going to happen, it sparked a sense of excitement in me.
The story of EDSea didn't begin in January when the festival was finally announced. It began over a decade ago when the trademark for the brand first appeared, and a buzz took over the blossoming scene amid the EDM boom. Yet EDSea never materialized, probably due in part to the success of Holy Ship, but that festival cruise nor the others had called to me quite like the EDC brand had. Patience pays off, and I immediately booked a cabin without hesitation for the maiden voyage.
EDSea wasn't cheap, but boutique experiences like this from Insomniac are few and far between.
I would be lying if I said there wasn't a bit of sticker shock when I first saw the prices for cabins on EDSea. After all, I could go on two cruises, or maybe three, for the price of this one cabin. But it makes sense when you factor in food, paying performers and crew, the cost of enhanced production, and other amenities. When all was said and done – including the premium drink package and WiFi purchase – I spent about as much as I would on a quality trip to EDC Las Vegas that includes a flight, food, drinks, and Camp EDC. Yet, there would be less than a tenth of the people on board.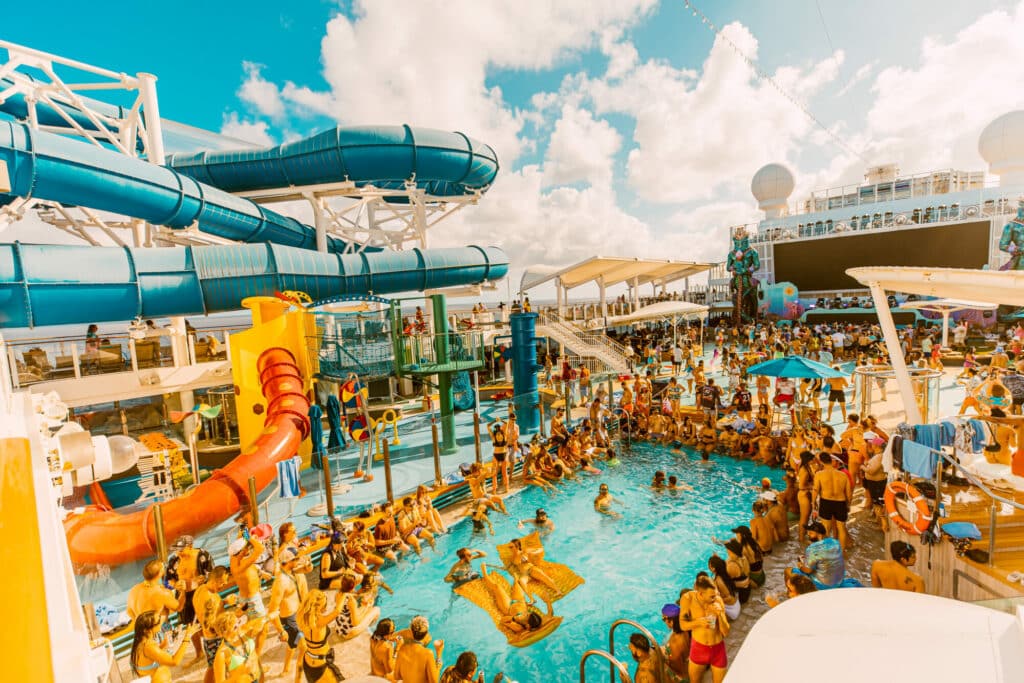 Once the sticker shock subsided, the preparation for EDSea began.
I had been on many cruises over the years but never a festival cruise, so, like many others, I didn't know what I was getting myself into. That said, I was as excited as ever. A promised experience that was going to be hyper-intimate was enough to fuel my engines, but the diverse lineup topped off my tanks as I prepared for blast off… and there was a lot of preparing to do.
Multiple forms and check-in documents needed to be submitted, packages needed to be selected. I scoured the site for information on what I could and couldn't bring with me. While the official EDSea group on Facebook was a valuable resource, there were times in which Sixthman, Insomniac's partner for the cruise, contradicted what Norwegian Cruise Line (NCL) said. This was most apparent regarding prescriptions and supplements, and confused many attendees, but a few quick messages to NCL cleared up much of the mess.
The next hurdle was getting onto the Norwegian Joy, but it was smooth sailing from that point on.
After dancing deep into the morning with Sebastian Leger and Nora En Pure at Club Space and meeting some other EDSea attendees, my crew and I headed to the port to get onto our home away from home for the next four days. While security was a breeze and check-in took minutes, the boarding process was chaotic. Even though we were all placed in groups, thousands had seemingly packed themselves into the terminal, and there was little to no communication about what was happening or which boarding group they were on.
It was a nice touch that Insomniac had performers and music playing to get everyone in a groove, but it was a bit strange that the only way we found out which number was being called to board was through a giant game of telephone. Some sort of PA system or even just a megaphone calling out the numbers would be great in 2024; otherwise, it will be just as chaotic.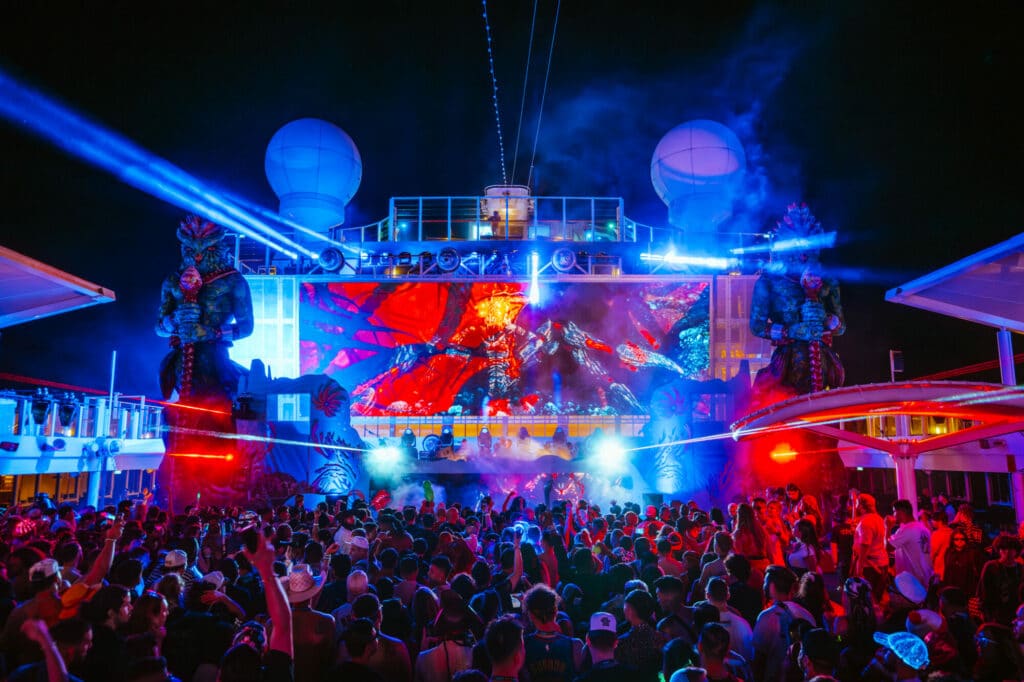 After the trek to our cabin, we settled in and were treated to our first gifts from Insomniac.
Booking the balcony suite was the move. Space on cruise ships is cramped for most staterooms, so having a little extra, plus the access to fresh air, helped immensely. Storage was lacking for the three of us, but we kept most everything in our suitcases for the duration, so keep that in mind when packing for next year. Another thing to note is that power is only on in your room when a card is in the slot on the wall, so if you plan to charge anything while you're out and about, don't forget to put a room key in there.
There were two gifts in our cabin upon arrival. First was the magnetic whiteboard that we could slap on our door. The second were EDSea water bottles that we found on our bed. These were a nice added treat and would become helpful throughout the trip for quenching our late-night thirst. There were water refill stations at every stage; you could also get free water from the bar, and even though you weren't supposed to refill at the buffet, it wouldn't stop anyone either.
Other gifts that arrived throughout the week included EDSea luggage tags and sleep masks, the daily paper schedules, and information about what would be happening. It was a nice touch that added to the experience.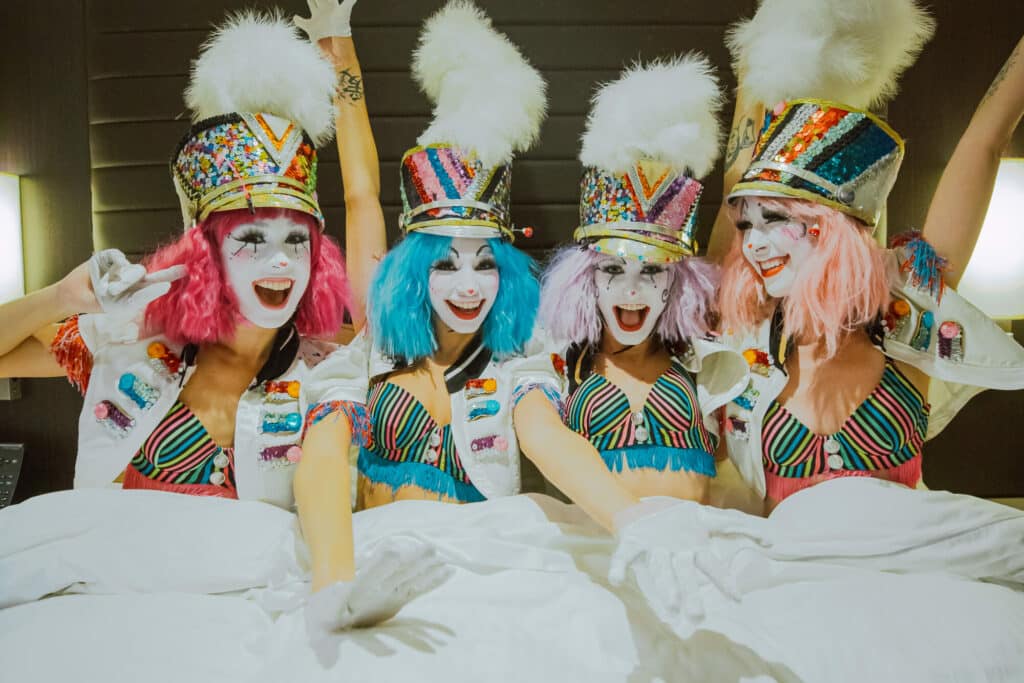 Let's talk about the food on EDSea before I get into what made this trip truly memorable.
I've seen several comments online about the food and its quality, or lack thereof, so here's my take. If you want the best food on board, you'll need to pay for it. Cagney's Steakhouse was on par with those found on land, and I heard great things about the Teppanyaki restaurant on board as well. That said, the other free options were not bad in the slightest.
We never had to wait more than a few minutes to get a table at Savor or Taste, the two free restaurants on board, and the dishes we ordered were tasty. That said, it did take some time to get the food we ordered, but our waiter was attentive and happy to keep getting us drinks from the bar. The Garden Cafe was the move if you wanted a quick bite to eat. This buffet had a wide variety of options, and as long as you went at the beginning or middle of service, it was fresh, too. There was a plethora of seating, but please make sure to washy washy before entering.
Late-night bites were found on Deck 17 at the American Diner, with plentiful grab-and-go options. This ranged from burgers and hot dogs to other munchy-ready meals. All of it was quick, easy, and perfect to help you refuel when you were still dancing at 4am. I think I ate here at least once every night. It was a blessing for this night owl.
As for the drinks, here's a pro tip: Say the exact alcohol you want when ordering, especially if you purchased the premium drink package. If you order a "Vodka and Pineapple," the bartender typically will default to the well and not the premium options. Know your liquor and order accordingly.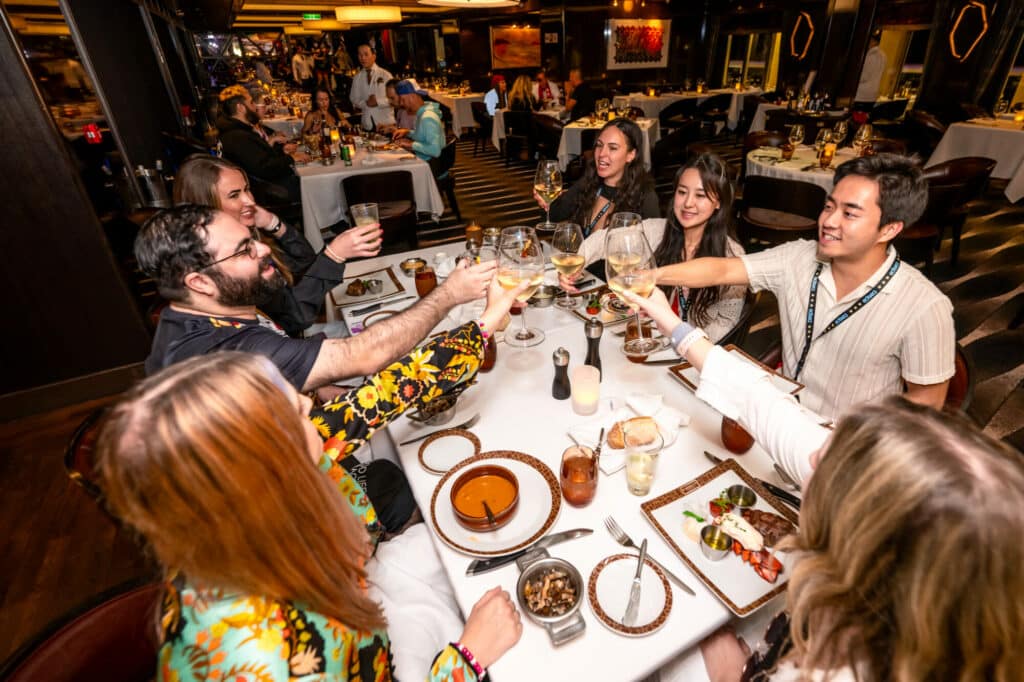 Insomniac kicked the immersion into full gear on the production front for EDSea.
If there's one thing that Insomniac has become known for, it's their immersive production at festivals. And while the Norwegian Joy could only be transformed to a certain point , I think they did a great job making EDSea feel like something special.
The stages were pretty solid. Kinetic Ocean was the first standout, with its towering owl guards evoking the EDC vibes. Other stages, from the Deep Dive Disco (which moved from the Q Texas Smokehouse to the Joy Theater) to Neon Splash, featured high-quality sound, lighting, and even some minimal pyrotechnics. The Rave Cave might've been my favorite, as this small, intimate space was decked out with some cool beanbags and intricate details.
The Pearl, ever-suggestive and smack dab in the middle of the ship, felt like it was consistently the loudest of the stages due to its location in the Atrium. The Nest was nearby and a solid escape from that madness. You could even get down to some beats while gambling with the artists playing on the Kandi Casino stage. Speaking of the casino, the EDSea branded felts and chips for the table games, and fun bonus items like Insomniac stickers in the coin-pushers were a nice added touch.
Performers were also all over the place throughout most of EDSea. Whether you went to the character breakfast, were dancing, joined in on some fun with the clowns, or found yourself next to a giant octopus flailing their arms, these performers helped make the experience even more magical. I also loved that Frick Frack Blackjack would pop up throughout the ship; I wasn't expecting them to be there!
The dynamic EDSea lineup was an even bigger surprise once on board.
Insomniac is known for showcasing pretty much every major genre at EDC, and this held true on EDSea as well. Whether you wanted house, techno, dubstep, trap, drum and bass, progressive, hard dance, or trance, there was at least one artist to satiate your cravings. Standouts for me included Sara Landry, AFROJACK, Dimension, Benny Benassi, Le Youth, Massane, Nils Hoffmann, Jerro, Lady Faith, Rohaan, REAPER, Rossy, Wuki, SIDEPIECE, Noizu, Westend, and Code Black, but everyone threw down.
The best part of EDSea from the music side of things was that if you happened to miss an artist once, you could catch them again. It seemed like each artist played at least two, if not three, sets, and this also sparked some real creativity along the way, including some fun b2b sets.
Instead of these artists being locked to an hour, I felt they leaned into being DJs, playing tunes beyond the norm and having far more fun along the way. I miss DJs being DJs first and foremost, and this, above all else, was the coolest aspect of the sets I caught. After all, where else can you catch AFROJACK playing dubstep and drum and bass?
It was also so much fun when artists danced in the crowd to each other's sets or just hung out with some of their diehard fans. You don't get up close and personal experiences quite like this at any other festival, and I never saw an artist turn down a photo or quick conversation with anyone. The same went for Pasquale, too. He constantly chatted with people throughout EDSea, took pictures, and connected with the community.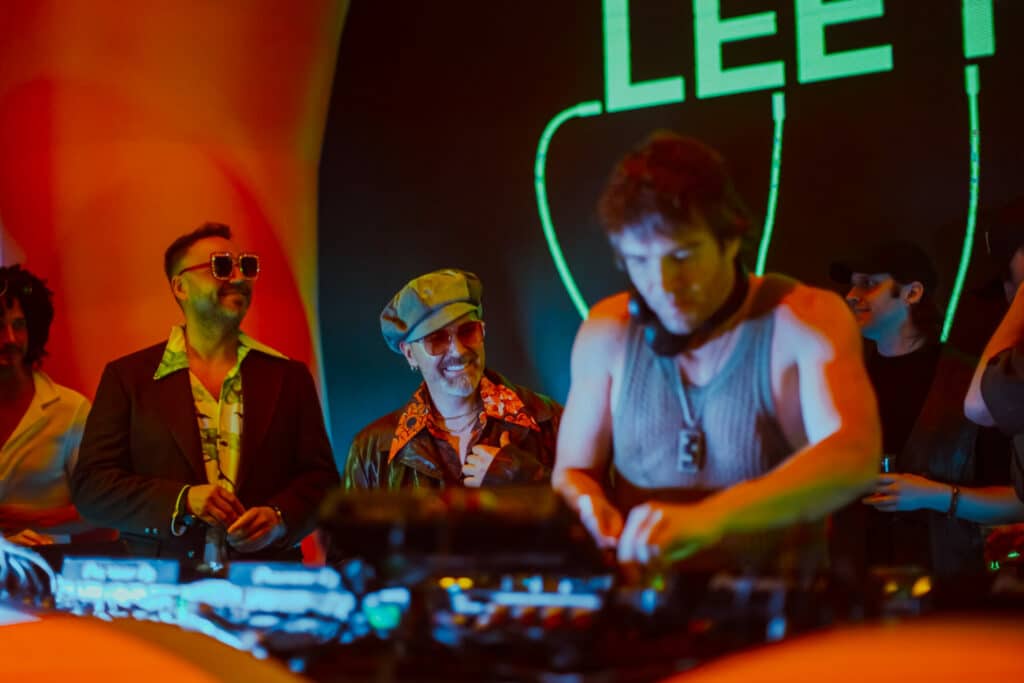 There were some aspects of EDSea that I hope to see changed in the future.
Aside from the chaotic embarkation process and confusing messaging from Sixthman, I feel a handful of things could make EDSea even better in 2024. One of the misses during this sailing was the stop in Nassau, which has already changed for next year to Bimini. This stop was fine, and the amphitheater at the port was a nice touch, but it was a bit jarring to spend so much on this trip to then not have the festival grounds be all-inclusive. I would've rather been at Great Stirrup Cay dancing on the beach, but then that stop was canceled due to bad weather.
The website/app was crucial to figuring out what was happening because sets would move, and things would change constantly. The ease of access was there, kind of, but it would be nice to have it reside within the Insomniac app next time or have something a bit more pronounced and dedicated from the jump.
Additionally, it would be nice to have added details on some other activities, like those speaking at the Women in Dance Music panel, because it would've drawn in more attendees. That said, I enjoyed a very intimate Q&A with Lady Faith and about ten other people who gambled on the panel. I'd love to see more artist discussions happening while on the ship, so perhaps next year, we'll see that occur.
Much like embarkation, disembarkation was rough, as we had to get off the ship three hours after the final set ended. Everyone seemed to be jamming the hallways and stairs during the peak time, true to the end of any festival. But being snaked around an entire deck for nearly an hour was a pain, and I feel like it could be done more efficiently.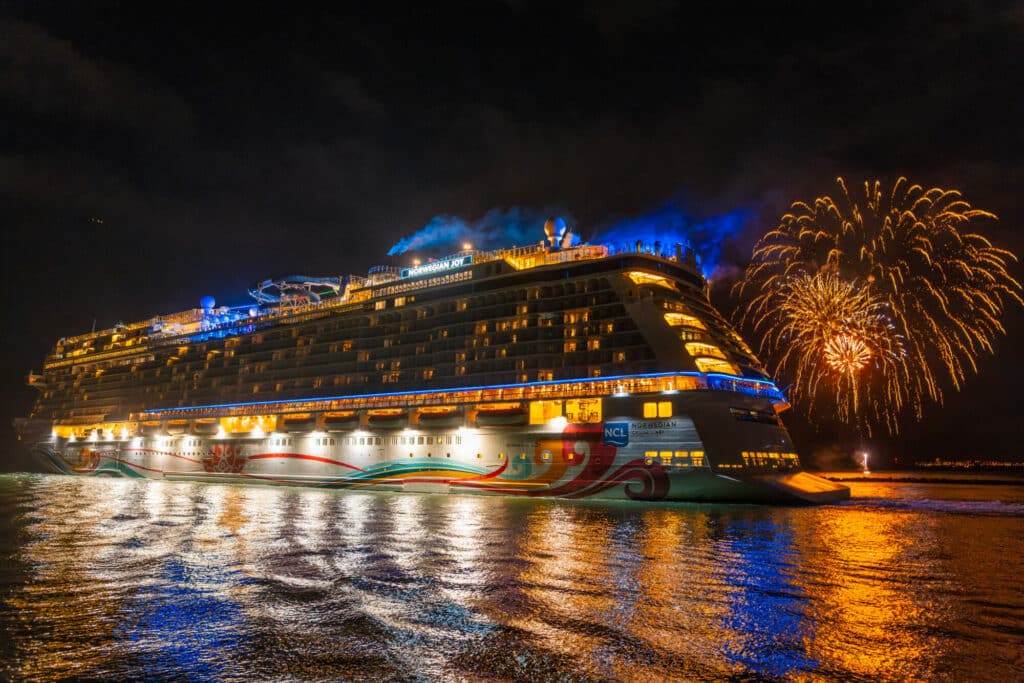 After reflecting on my EDSea experience, it's solidified its place at the top.
Looking back on the past decade of attending Insomniac festivals and shows, I honestly cannot say I've experienced anything quite like this before. I've attended their showstopping EDC Las Vegas and immersed myself in their other flagship festivals, but nothing compares to EDSea. Chalk that up to the music and production, the hard-working team behind the scenes, and the people who took a chance and embarked on this new adventure.
One thing I didn't touch on much but deserves mention, is that every single person I met while on board EDSea was awesome. There was never a bad vibe. Everyone seemed to be living in the moment and having the time of their lives with beaming smiles and an uplifting aura, even if we were all exhausted by the end of the trip.
"I hope that people walk in and they're wowed. They see things they didn't expect, and they live in the moment and have a unique experience, and they meet new people. They're happy. Life's about being happy," Pasquale Rotella once said in the EDC Las Vegas 2014 trailer. And quite honestly, all these years later, the EDSea experience embodied that notion. To me, that's what Insomniac is all about, and they executed this experience flawlessly.
This year's edition of EDSea breathed some life back into this raver who has felt a bit disconnected, and I urge others looking for something special and unique to consider joining in on the fun as well. I'm already booked for EDSea next year; I wouldn't miss it for the world. See you there!
---
Follow EDSea: