This year's edition of EDC Las Vegas was another grand experience filled with magic, and there were six moments that stole our hearts.
---
EDC Las Vegas was sure to provide kinetic awakening through our meeting of friends old and new and creating lifetime memories through an openminded state of mentality. Not only were new connections made, we rekindled old flames under the electric sky. Yet another year once again filled with the magic Insomniac Events undoubtedly assembled to bring us a star-studded lineup, adrenaline-packed carnival rides, and five brand-new stage designs.
This year's edition featured sets from some of the biggest names in the scene in addition to unique ones such as Moody Good, Svdden Death b2b Marshmello, Sub Zero Project B2B Ben Nicky (XTREME), and many more. This edition also debuted VOLTA Beauty Bars in partnership with Lime Crime, unforgettable experiences in Downtown EDC, and a flavorful schedule of sets and activities in Camp EDC.
Join fellow headliners under the electric sky next year by securing your spot at EDC Las Vegas 2024 at their website to fall in love with the festival all over again. Read on for our favorite moments this year that made us fall in love with the festival this year.
Six Fantastic Moments at EDC Las Vegas 2023
---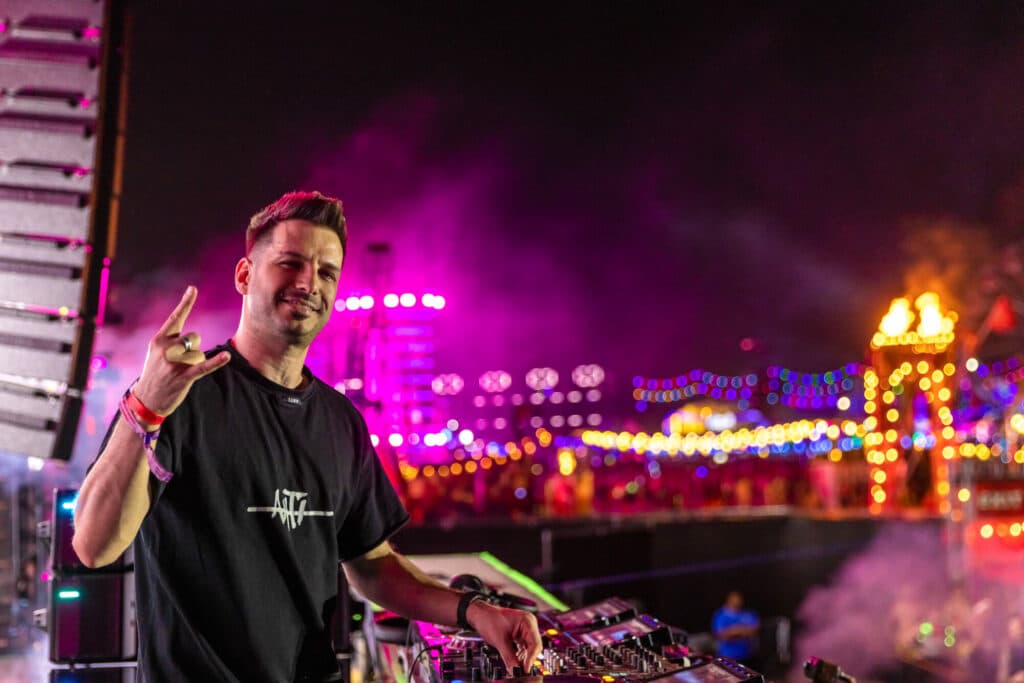 The USA debut of Code Black's BLACKOUT project.
For the first performance in the USA since his latest announcement of his BLACKOUT project, Code Black brought the heat and intensity to wasteLAND Sunday evening. This new project is intended to revert back to the roots of his sound but with an evolved sound design. This set featured nine unreleased tracks debuting his rougher sound to an American crowd. He is still testing the waters for crowd reactions with these new tracks, and EDC Las Vegas did not disappoint in bringing plenty of energy in his newest drops. -Jaide
---
The random rain that came down during Above & Beyond's set at circuitGROUNDS.
Las Vegas is known for its hotter-than-hot temperatures, especially during editions of EDC. This year was no different, with sweltering temps that reached triple digits at the hottest parts of the day in Camp EDC, but it did cool down a bit at night. That being said, something that wasn't expected at EDC Las Vegas this year was rain – and while there was a little drizzle on Thursday, it came down pretty hard on Friday in the midst of Above & Beyond's set at circuitGROUNDS. There was nothing better than dancing in the light rainstorm as they played out their massive trance tunes and the fireworks lit off in the sky. Above & Beyond ended their set with "Sun & Moon" to complete the experience, solidifying that memory in the depths of our minds. -Grant
---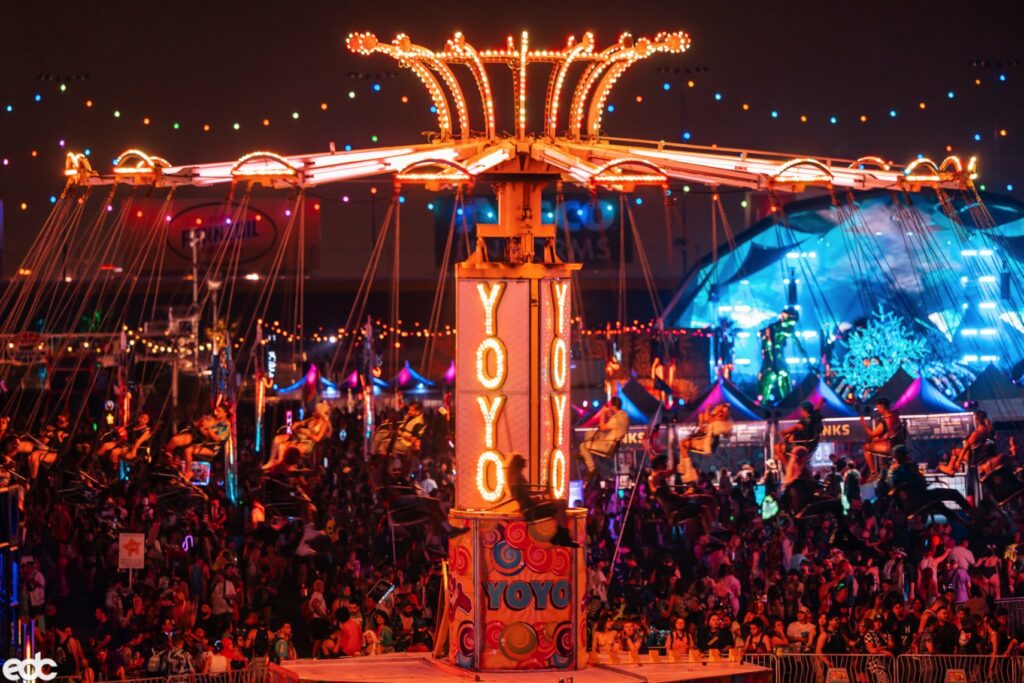 The child-like joy felt when riding the carnival swings.
This was the first year I could get on one of the rides at EDC Las Vegas, and I was as excited as ever to get the chance to ride on the swings. (Pro-tip: One of the perks of VIP is the ability to skip the line, so use that to your advantage.) As the ride began to twirl and the warm air hit my cheeks, a huge smile grew on my face. There is something about flying above the festival grounds that feels so ethereal, you just have to experience it for yourself next year. -Jackie
---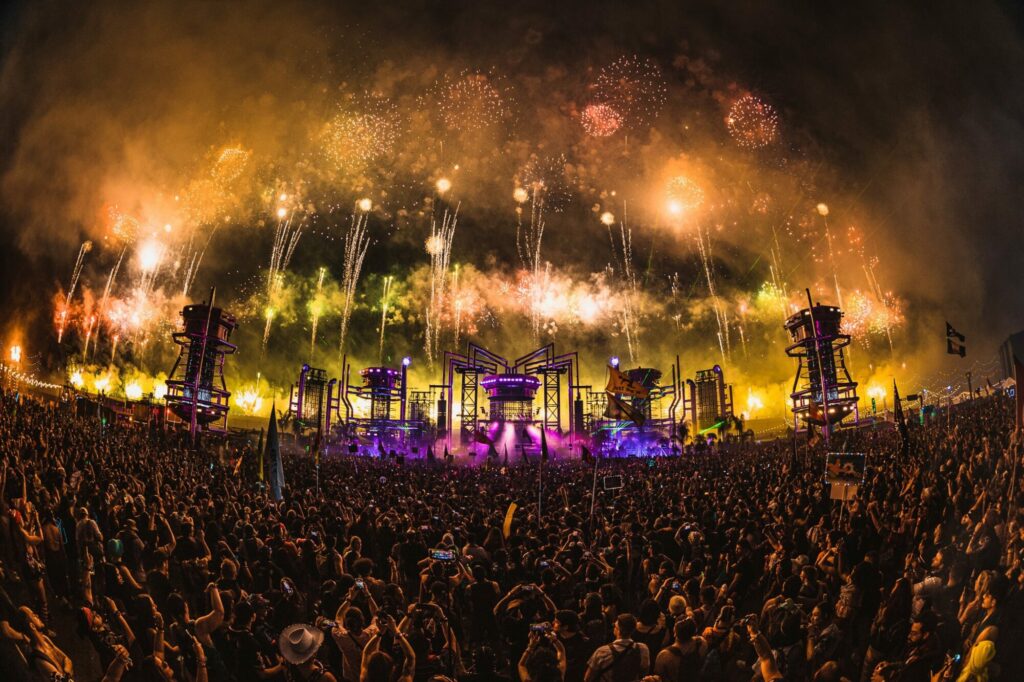 The fireworks show during Svdden Death: Into The Inferno.
Although the tracklist is similar to the VOYD sets, Svdden Death brought an immaculate "Into The Inferno" set to EDC Las Vegas 2023. The fireworks show, which set off at 1:40 AM each morning of the event, took experiencing the set to another level. Svdden Death's set during the fireworks show immersed me into the stage, which comprised of the previous year's linear designs. Along the east side of the motor speedway, most of the fireworks show runs parallel to that side of the venue. -Jaide
---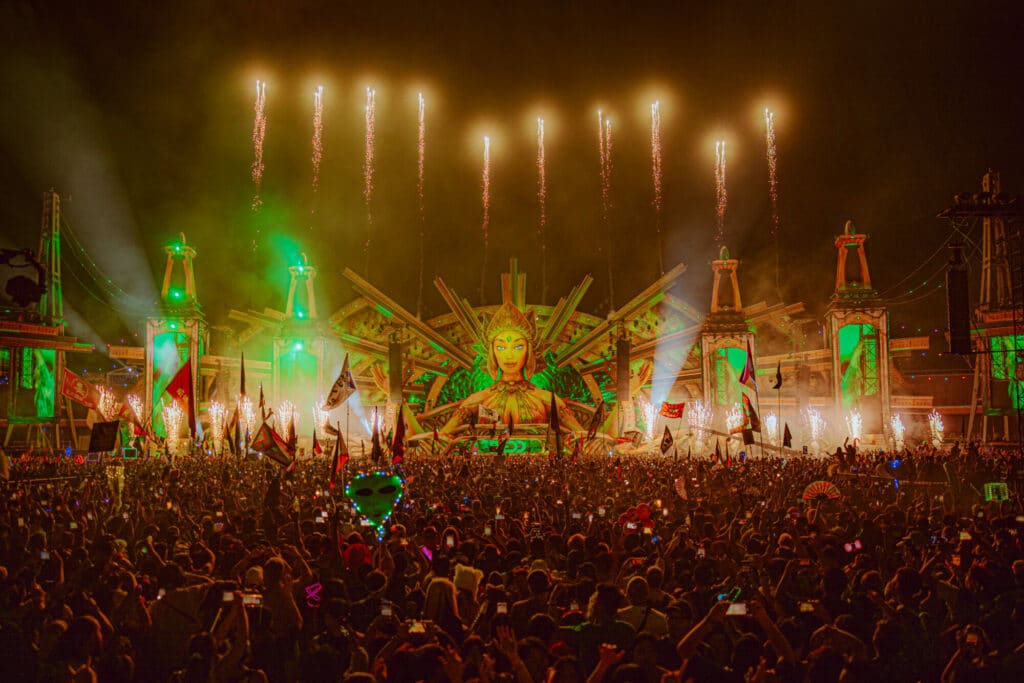 Experiencing the full-blown production of kineticFIELD.
When there wasn't anyone in particular who our group wanted to see, we would make our way over to the kineticFIELD stage. Every single time, it didn't matter who was playing – from Kaskade and Tiesto to Boris Brejcha and Chris Lake – the energy would sweep us away. That stage will always represent EDC Las Vegas in such a special way. The production level is beyond anything you can comprehend, and we found that it was my favorite place to go when I wanted to feel those authentic EDC vibes. -Jackie
---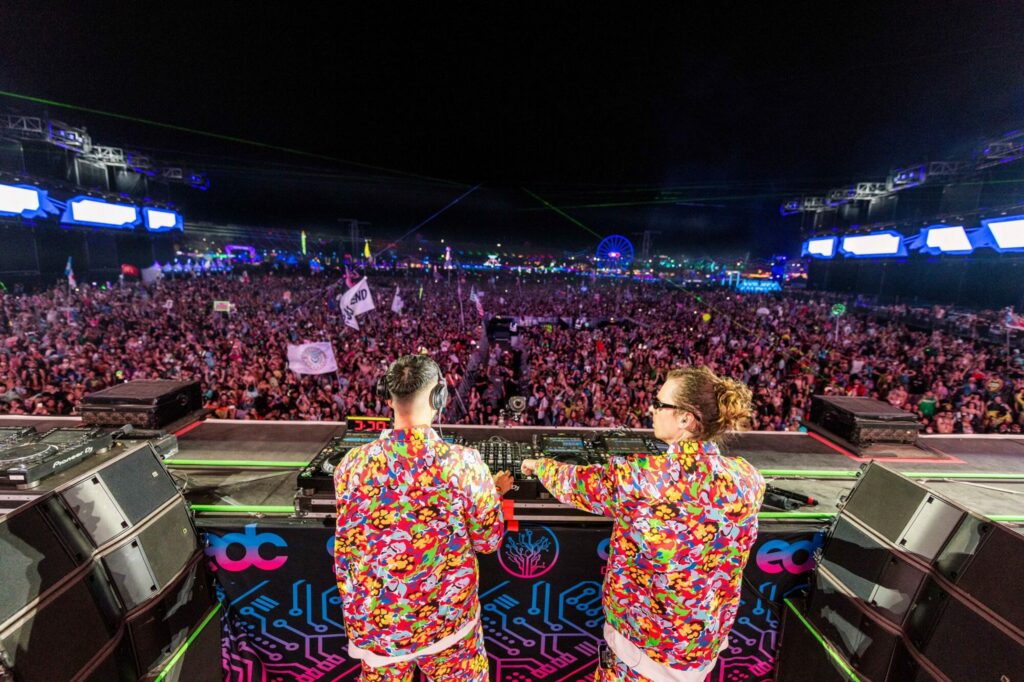 Yellow Claw turning back the clock with old-school trap hits.
Although Yellow Claw's set started with a significant amount of old hard dance tracks and techno, the duo gradually shifted into a set filled to the brim with trap hits during the genre's peak in the scene from nearly a decade ago. The electronic scene, including the lineup of this EDC's edition, has shifted away from trap and focused heavily on bass music and faster BPMs. The boys were unafraid to bring this unique set to Circuit Grounds Sunday night. Although the peak era of trap had its rise and fall, Yellow Claw continues to play out this genre regardless in the maintenance of their ideology of blurring the lines of genres. -Jaide
---
Follow EDC Las Vegas: