ROSSY sat down with us at North Coast Music Festival and gave the inside scoop on her Heavens Door tour, her growth as an artist, and more!
---
ROSSY is climbing the ranks of the bass music scene and showcasing her skills throughout the country. Her ability to capture emotions through her music has helped her grow a fervent fanbase rapidly. Following the release of her debut EP, HEAVENS DOOR, earlier this year, she announced phase one of her first-ever headline tour of the same name. Featuring tracks like "DON'T SAY" that offer powerful melodic elements and radiant trap basslines, it makes it easy to see why she has a special place in the community.
The high-energy atmosphere ROSSY brings to her performances is infectious, and her massive rise in 2023 has taken her nearly everywhere in the US. Her festival presence especially has been very apparent with sets at beloved festivals like HARD Summer and Electric Forest. She even played her debut Red Rocks set at REZZ Rocks, making this not only her biggest year of growth, but a year of many firsts as well.
ROSSY's most recent performance on the main stage at North Coast Music Festival made it possible for her to sit down with us. She expressed her gratitude for how far she's come, gave us the inside scoop on what she's been up to, and provided advice for up-and-coming artists. Additionally, she recently announced the second phase of the Heavens Door tour, so make sure to catch her in a city near you and read on for the full conversation!
---
Hi Rossy, thanks for chatting with us today. You just got done playing your first North Coast set. How was it playing on The Stadium stage?
It was so cool. It's so crazy to look out and just be present in a space this big, just to see how many people are out there and feel the capacity of what you can play out. I feel very, very lucky. 
Aside from your set, what has been your first impression of the festival?
I've only seen this stage so far, so I have to venture out after this. But it seems like such a great festival, and everyone has such great things to say. Just to see production put into this capacity and in the stadium, it's always a surreal feeling. Everyone has been so helpful, and it's running so smoothly. The crowd was so fun. The energy everywhere just feels really good. 
You've played a handful of events this summer. What show has been the most memorable thus far?
I mean, every show I play, honestly. I know it sounds kind of corny, but I feel so lucky for every show and every experience. Having made it this far is a dream come true. I was very, very fortunate just to play Red Rocks and lucky to have Rezz let me be a part of her incredible day. It was the best show of my life so far. Every site is incredible, but that was just a pinnacle. It was a very crazy night, and it was my mom's birthday. She's just a single mom, so just all of it was very, very special. 
Congrats on your Red Rocks show! Switching gears, you just recently finished the first phase of your Heaven's Door tour. Tell us about your experience on your first headline tour. When can we expect phase two?
It was absolutely amazing. I feel so blessed that the tour did so well, which is such a nerve-racking thing. So I'm so thankful for that, and it's crazy to be in that position just because I love playing support for artists that I've looked up to, and I do all these things. Then, when you're the one in the driver's seat, you're like, oh my gosh, this is me.
I just feel so lucky that anyone wants to show up for me. And then it also comes with the challenges. It's my first headline tour, so I'm learning so much, and for the future, too, so it's been fun learning growth. Phase two is starting very soon.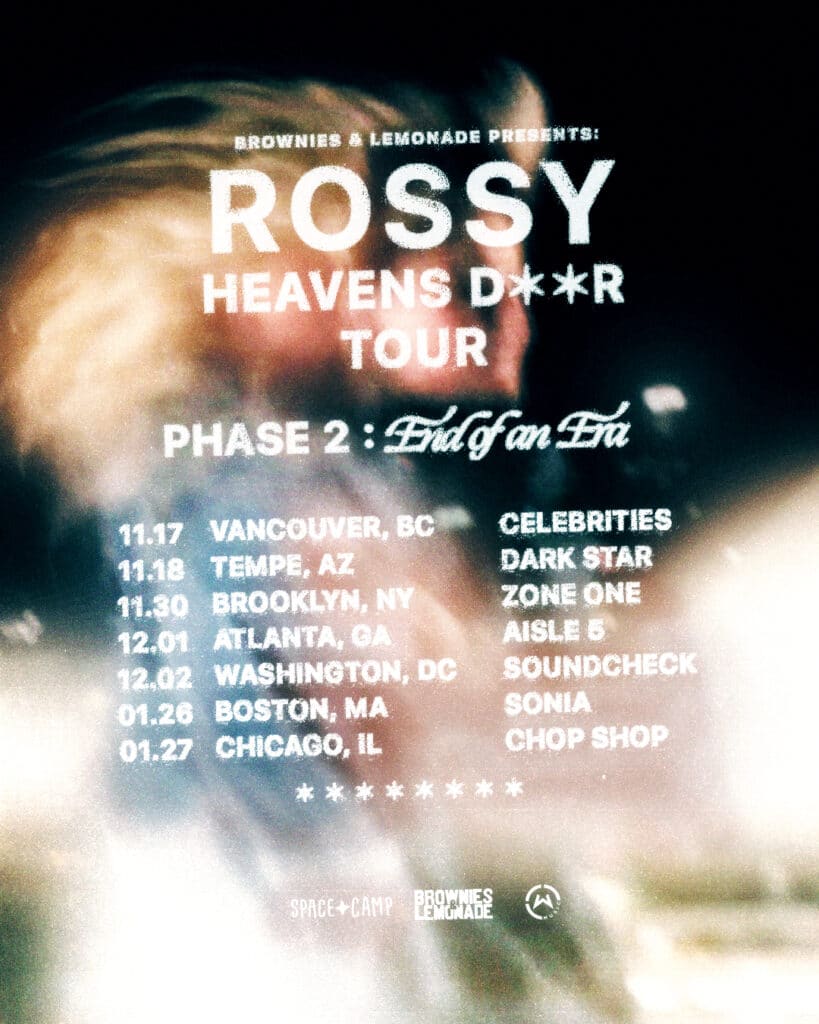 This year alone, you've done a ton of things — especially with your tour, your debut EP, and probably a lot more that we don't know about. What have you learned about yourself in 2023 as you continue to work through everything?
There are so many things that I've learned in the sense of positive, negative, and all of the above because we all have room for growth. But I definitely am really hard on myself because I am so hands-on with everything.
My team is incredible, and they execute it all, but I just put such unrealistic standards on myself. So, I'm learning a lot about myself. How just to navigate everything and juggle all the hats because, especially now being a producer, it's not just making music anymore. You do so much beyond that, like social media, graphic design rollouts, and photoshoots; there's so much to it. Just learning how to navigate it all and handle it in a very healthy way is something I learned about myself.
Being an artist has its up and ups and downs. What are some things you do to avoid creative burnout?
I think it's so important to remember that we aren't robots, especially with music production. For me, it's really hard when I'm playing a lot of shows and come back the next day, and it's time to make music. I never fully stop working. There's always something we're working on.
I think it's best to learn a balance within it. Because if you are full 100% all the time, it's not going to go well, and it's not humanly possible. Just remind yourself to hold on to that passion and hold on to that love. Even just taking the time for yourself. It's important to take breaks because you will absolutely burn out.
Is there anything you do specifically to relax in times when you feel like you're getting to that point?
I actually do a lot of stuff that I love. I love to journal. I actually just started painting. I never painted before; I've always been a doodler. I've started these full-blown paintings, and it's so exciting. I love them. I go to Pilates, and I go for walks. 
I try to get into a good routine where I'm sleeping well, especially when returning from touring. I'll sleep for ten hours a night. Sleep fuels you. Something we talk about a lot as artists in this industry is having hobbies outside of music because when it does get to this level, it just completely consumes you, which is such a beautiful blessing, but to prevent feeling burnt out or overwhelmed or overworked, having other outlets that can help make you feel fulfilled is important.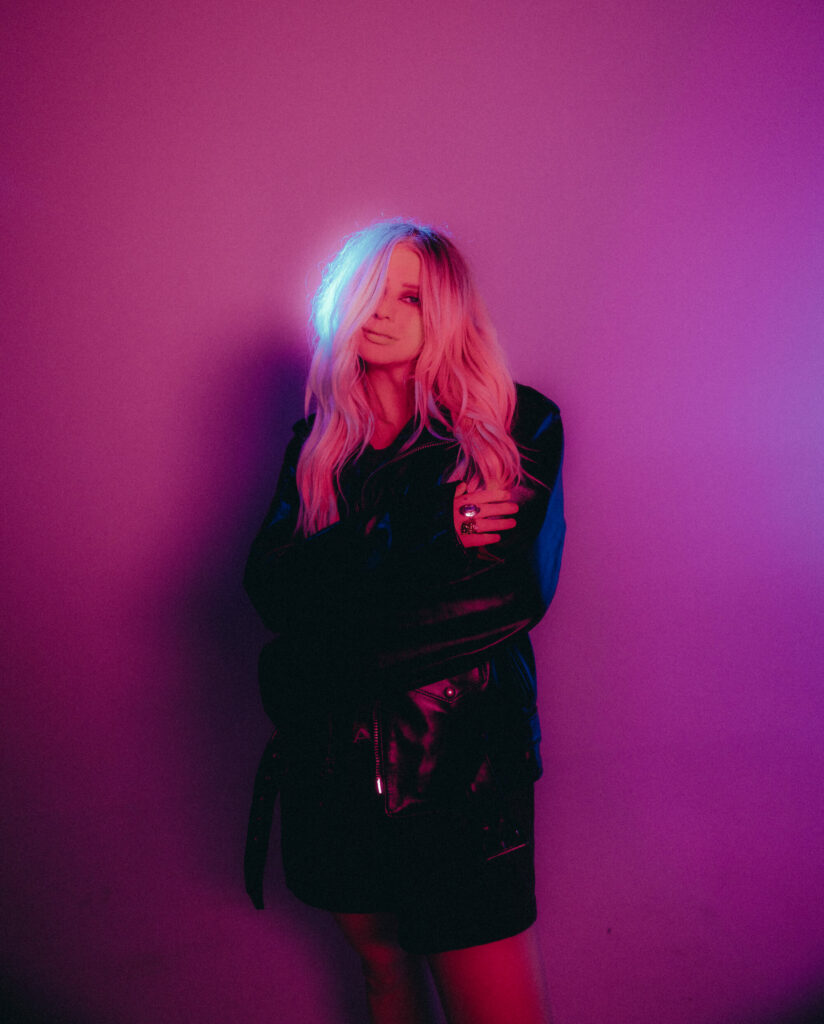 Are there any specific goals you're looking to accomplish through the rest of 2023? Is there anything you maybe wish you had done differently looking back on the year?
I have a lot of things I want to accomplish. A lot of shows are coming up. I have a big phase two tour coming up. I have so much for production and festivals and so many things I'm working on, so I don't even know where to start, to be honest. I am always trying to make goals and achieve them. I have so many things I'm working towards, that I'm really excited and proud of. 
As far as looking back on this year, nothing comes to mind. There have been challenges, but I'm a big believer that your path is your path, and whatever happens is meant to happen. So when hard things happen, I just try to let it go as quickly as I can. Some days are easier than others, but I feel like I can't hold on to it; I just have to let it flow.
Looking ahead, what can we expect from Rossy in the future?
It sounds so corny, but I want to play Coachella. I want to have my own Rossy Rocks one day. I have so much I want to achieve, so I'm just gonna continue hopefully getting there and doing my best along the way, making the music I love and putting it out into the world. Even to be able to do a headline tour is the craziest thing ever. 
---
Follow ROSSY:
Website | Facebook | Twitter | Instagram | SoundCloud