KAYZO brought UNLEASHED XL to San Jose, and the second night of the run was pure madness with support from Samplifire, Blanke, and more!
---
Throughout his career, KAYZO has been a constant standout in dance music as he's risen through the ranks and delivered incredible records and outstanding performances. While he's experimented all across the music spectrum, fans will know him best for his signature style that combines metal and bass music, creating an epic hybrid genre that provides unmatched energy.
Late last year, KAYZO announced that he was setting off for the UNLEASHED XL Tour, bringing his most ambitious show yet to cities all across North America. While the original tour brought his biggest headline show ever at The Kia Forum in Inglewood, that was seemingly it for shows in California. Fans voiced their opinions about the lack of shows in the Bay Area, but it became clear that KAYZO had bigger plans in store.
Shortly after the North American tour ended, KAYZO announced that UNLEASHED XL would be coming to San Jose for two nights in September. In addition to bringing the stage setup, he was joined by a flurry of artists like Eliminate, Kumarion, RZRKT, Blanke Presents ÆON:MODE, Samplifire, and Slang Dogs. To top it all off, CRAY also performed live on both nights. Before I knew it, I was headed up to San Jose following a wild night at Rumble In The Jungle in Los Angeles to experience the show for myself.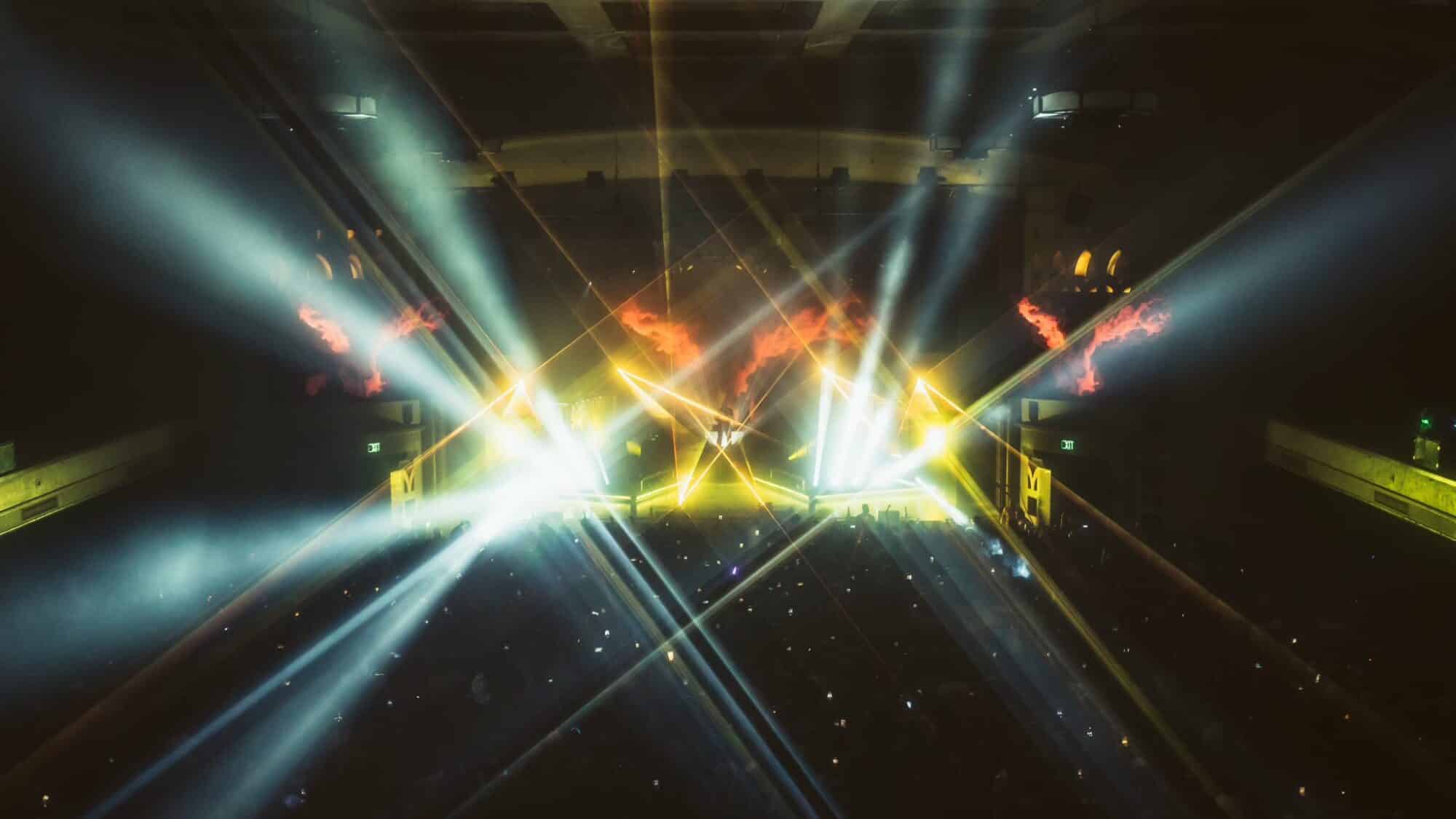 Early issues getting into the show were a bump in the road, but from there, it was off to the races.
Security moved quickly, but a glitch in the ticketing system prevented me from catching the first three acts of the night. While this hindered the experience of the night, I made the best of the situation and listened from the outside. Once I was inside the venue, I caught the end of Samplifire, and I was pleasantly surprised. He hooked me for every song through the latter half of his set.
After Samplifire, Blanke took the stage for one of his ÆON:MODE performances. Blanke threw in a little bit of everything under the drum and bass umbrella and, surprisingly, even a touch of techno and hard dance! The energy in the venue during this set was amazing as everyone was lost in the music and vibing to every single song.
After getting a variety of music throughout the night, it was finally time for the main event with KAYZO!
KAYZO has been one of my favorite artists for many years, from his days on Panda Funk and HARD with STYLE to his current ventures with Welcome Records. Oddly enough, I've never been able to properly see him live. I've had a few opportunities at festivals, but many factors have stopped me, like set clashes, friends wanting to go home, and a myriad of other reasons. Luckily, nothing stopped me this time, and I finally got to see a full KAYZO performance for the first time ever.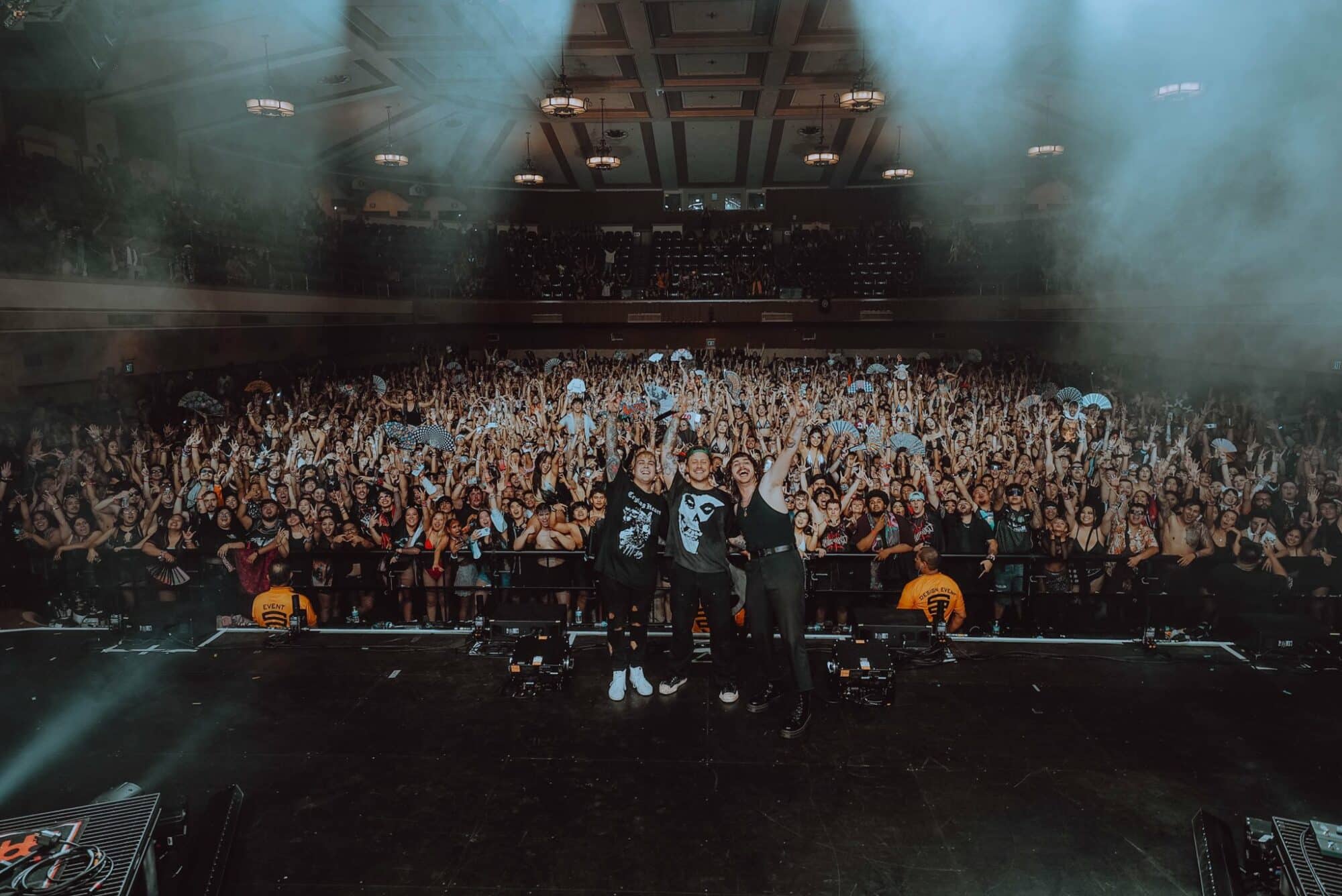 KAYZO put on an excellent performance and took fans on a journey across the music spectrum.
Throughout the performance, KAYZO did everything from bringing out a live band and throwing in tracks that ranged from bass and techno to hard dance and uptempo! One important thing to note is the story he told with his set. He started off with really high energy, brought it to an excellent middle ground in between, and ended with throwbacks that fans have come to know and love over the years.
This performance had me engaged the entire time, but my favorite parts came when he played tunes from hard dance from artists like SOREN and KAMI. Not only because I experienced personal enjoyment, but I appreciate the fact that KAYZO has consistently exposed his crowds to hard dance music over the years. As an advocate for the genre, it filled me with joy to see the potential that hard dance has for the American crowd.
Hard dance aside, this ended up being one of my favorite shows I've been to this year. It was the first time I properly saw KAYZO live, and I discovered multiple artists that were outside of my usual listening space. I do wish I was able to catch more of the openers, but I left the venue with my expectations blown away and ready for more of these performers in the future. Now that UNLEASHED XL is over for the foreseeable future make sure to stay tuned to see what else KAYZO has in store for his doghouse.
---
Follow KAYZO:
Website | Facebook | Twitter | Instagram | SoundCloud | Spotify