At Electric Zoo, OddKidOut spoke with us about his growth as an artist and how he aims to make music that resonates with every emotional journey.
---
Los Angeles-based DJ, producer, and multi-instrumentalist OddKidOut is one of the scene's most intriguing artists who continues to leave his mark with his innovative and experimental approach to sound production. Over the past year, his music has been shaped by the constant presence of emotion and warmth, as his live sets have evolved to combine an eclectic selection of bass music paired with a personally curated wonder of storytelling.
OddKidOut's dazzling presence at Electric Zoo this year marked his first festival experience on one of the mainstages, and the promising talent was clearly in high spirits as we caught up with him after his electrifying set on The Continuum stage on the second day.
He expressed delight when we opened the conversation with the question on his current mood, "I feel amazing! It's been a long-time dream of mine to play on the mainstage, and to be out there for the first time is great!" He further explained his connection to the vibrant city and how this experience has marked a significant milestone in his musical career, "I'm from Philly, and I've lived in Brooklyn for a bit in my life. The East Coast is close to my heart, so it is great!"
In his latest EP, WEIGHTLESS, which landed on bitbird just a week before his performance at EZOO, OddKidOut takes the listeners through an intricate kaleidoscope woven from the combination of forward-thinking sounds and his personal stories. Within the four blistering tracks, he flexes his production prowess by exploring the intricate human emotions on a profound level based on a fusion of real-life moments where the most interesting stories were created from his time spent in solitude over the last year.
"THIEF" kicks off a masterful narrative to the record as OddKidOut teams up with Young Viridii to vividly portray the intensity of a precarious relationship through an unconventional rhythm. Then, he combines forces with ellie d. on "WISH YOU WELL" to delve deeper into the nuanced emotion of passion using energetic kick drums and escalating synths. To make it sweeter, the latter's poignant vocals effortlessly shine through to narrate the complex fabric of love, longing, and personal growth.
Along with the magnetic allure of the last two tracks, "APOLOGIZE" and "CLOUDY STORIES," the EP stands out as one of the more personal projects from OddKidOut. "It sounds a little less high energy than other releases only because of my surroundings at that time – a lot of times where I am geographically, emotionally changes how my music comes out," he shared.
Speaking about a special memory while making the EP, OddKidOut recalled the organic process of collaborating with artemis orion and San Holo on the final track. "We made ["CLOUDY STORIES"] at my house just jamming," he explained. "We were just having fun, and it kind of snowballed into the song it became! It was not forced, so it's good!"
As we talked about his experience with collaborators in the studio, he cheekily added that he would have his mother headline his music festival. He recalled the moments when he taught her how to make music, and the pair even put out a song together, "WHAT ABOUT ME," where he sampled her vocals. It was evident that whether he's performing on stage, creating music, or interacting with his fans, OddKidOut never fails to bring a level of energy and enthusiasm that is highly infectious.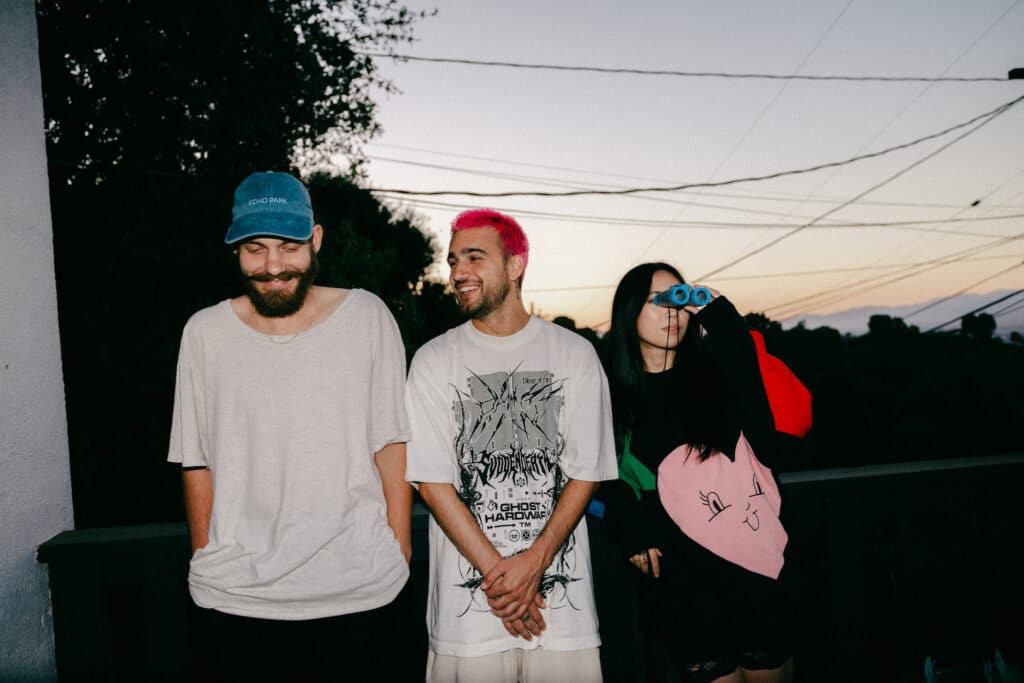 In a world that often pressures creatives to conform to societal standards, it is not uncommon for many artists to feel that the path can sometimes be lonely.
While the journey may be forlorn at times, OddKidOut aims to use his music to champion the importance of standing out and staying true to one's uniqueness. When asked about one of his recent posts on Instagram, in which he opened up about his past experiences when he did not quite fit in, he was confident that his current artistic journey represents his commitment to celebrating one's uniqueness boldly.
"I feel like it is my superpower now! I embrace and enjoy it," he shared with a palpable sense of excitement. His inspiration to the fans is liberating and reflects his conviction that true artistry lies in the pursuit of one's own authentic path. "I hope that whether it is for sad or happy emotions, my music sets the tone for somebody's experience," he added.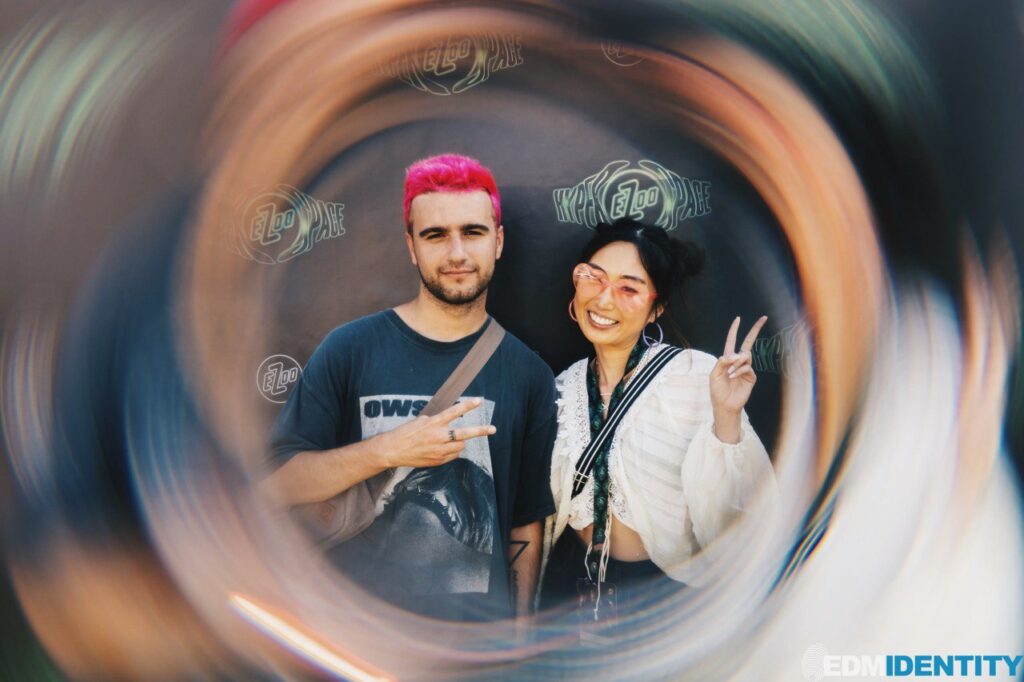 As he gears up to embark on San Holo's EXISTENTIAL DANCE MUSIC tour this fall, OddKidOut is ready to enthrall the audience with his mesmerizing live performances.
OddKidOut will take the stage at stops like Los Angeles' prestigious Kia Forum and Colorado's legendary Red Rocks Amphitheatre, along with many shows during the latter half of its run. He teased with excitement that the upcoming shows will be an exhilarating journey for the fans to experience firsthand the magic of his unique finger-drumming skills. "The new set I'm running is way more finger drumming-centric," he said. "It is more of a performance-based set, so expect to have fun, some good energy, and expect to see a lot of fast-moving fingers!"
As we look forward to a captivating fusion of rhythms and swirl of emotions at the upcoming live shows, OddKidOut remains steadfast in his journey to continue his reign as one of the most exciting artists in electronic music. Before we closed out the conversation, we were curious if the fans could anticipate a fresh new signature hair color for OddKidOut. He chuckled in response, "You know what's funny? I have a couple of weddings coming up, and some people don't want me to have pink hair. But I'm just going to stick with pink for a while. I'm just committed at this point, so no, expect pink for a little bit longer!"
---
Follow OddKidOut:
Facebook | Twitter | Instagram | SoundCloud | YouTube