Drum and bass crowd-puller Kumarion teams up with dynamic dubstep duo Smoakland for a showstopping collaborative EP, High Rollers.
---
Denver-based producer Kumarion and Bay Area-based duo Smoakland are shaking up the bass music world. Both have brought their own unique sound to the forefront of the scene over the past few years. Kumarion has landed his drum and bass releases on labels like UKF and Bassrush Records, while Smoakland dropped some dubstep heat on WAKAAN and GetDown Records before exploring their Liquid DnB side as Liquid Smoak. The two have also found a home on Deadbeats, and that's exactly where they've delivered their collaborative EP, High Rollers.
The three-track High Rollers EP kicks off in true liquid drum n' bass fashion. Incorporating vocals into an upbeat tune, "Worth All The Wait" is sure to be a summertime anthem for any fan of these artists. Rolling into the second track, "High Rollers," takes a slightly psychedelic approach, filled with drum lines and kicks that will hit you right in your soul. "Fluxuations," the final track of the EP, starts off melodic before dropping into a grimy bass synth, making this track a fluid masterpiece as the collection comes to its state of completion.
Additionally, Kumarion and Smoakland are currently at the tail end of their nation-wide headlining tour in support of High Rollers, with dates in Atlanta and Pontiac next weekend. Have no fear if you want to catch these artists in action, though, as they're set to play a b2b during Deadbeats Backyard Jamboree in July. Other festival appearances for Kumarion include Summer Camp, Forbidden Kingdom, and Shambhala, and more this summer, while Smoakland was just announced on the lineup for Lost Lands in September.
Listen to High Rollers on your favorite platform, and make sure to follow Kumarion and Smoakland on social media to stay in the know about their future releases and shows.
Stream Kumarion and Smoakland – High Rollers on Spotify:
---
Kumarion and Smoakland – High Rollers – Tracklist:
Worth All The Wait
High Rollers
Fluxuations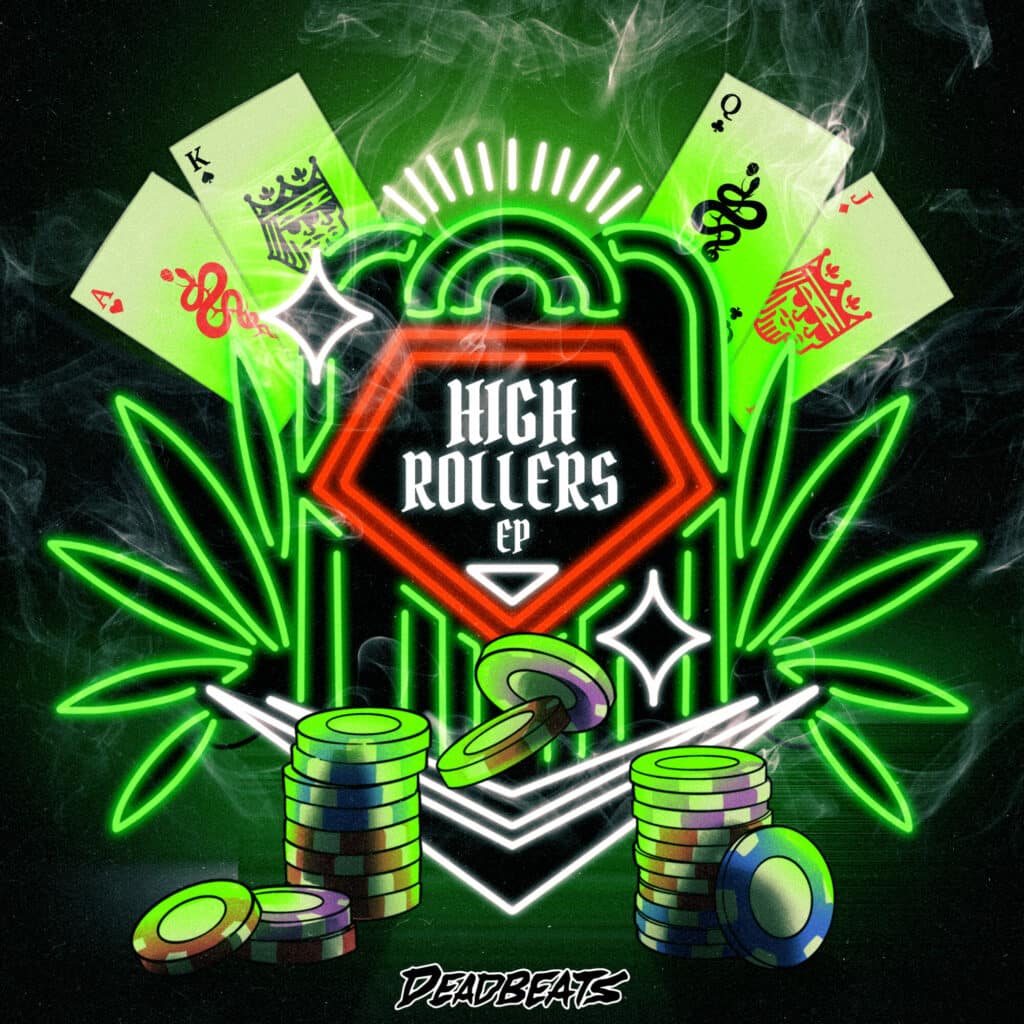 ---
Follow Kumarion:
Facebook | Twitter | Instagram | SoundCloud
Follow Smoakland:
Facebook | Twitter | Instagram | SoundCloud