Beth Ingalls from CrowntheFoundation stopped by to discuss their inclusive vision, future benefit shows, CharlestheFirst-inspired merch, and more!
---
CharlestheFirst was a beacon of light in the bass music community that can never be replaced, and CrowntheFoundation is determined to continue his legacy. If you're unfamiliar with this new non-profit foundation, there's no time like now to get to know its mission. Founded by the people closest to Charles' heart, his family, friends, and collaborators joined together with a mission to nurture health, creativity, and resilience within the community. It's safe to say that with these beautiful souls around to carry the torch, Charles' presence will always live within this community.
Stepping up during one of the hardest moments of their life, CrowntheFoundation decided to turn their sorrow into a solution. When they could have easily chosen to heal in private, they continued to leave their heart on their sleeves and stepped up, knowing that would be exactly what Charles would have done himself. Last year, on Charles' birthday, the foundation took the internet by pleasant surprise with the announcement of its official launch and brought happy tears to the eyes of many because collective healing was closer than it had ever been before.
Curiosity arose on what 2023 might have in store when posts began circling the internet from our beloved foundation about the hunt for healers and a couple of their first merch items coming into stock. We thought it would be the perfect time to sit down and connect with Beth Ingalls, co-founder of CrowntheFoundation, to touch base on their journey thus far. Charles' mother and brothers, Beth, Cedar, and Kaya, are heavily involved in each step of this foundation's milestones, and it was an absolute delight to have the opportunity to chat.
Read on for the full conversation with Beth Ingalls, head to their official website for more details on CrowntheFoundation, and make a donation via Donor Box if you'd like to support their mission.
---
Hi Beth, thanks so much for chatting with us today. Your mission for nurturing health, creativity, and resilience in the bass music community is inspiring and such a beautiful way to honor Charles. What have you guys been able to accomplish so far in the first months of the foundation's launch?  
Since our official launch on Charles' birthday November 25, 2022, we've been focusing on building awareness of our organization and bonds within the community. However, lots of vital behind-the-scenes work went into getting to that point. Building the framework of a legal nonprofit entity was first. Establishing a talented and well-rounded eleven-member Board of Directors, a deep roster of Artist Advisors, building partnerships with visual artists and designers, and creating the website…all took months before the launch.
Now we are focused on the preparation and planning, which will allow us to begin showing up in person at events and introducing the organization to the Bass world this Festival season and beyond! We're excited to have a small team at SolFest, and a deeper bench at The Untz and Sonic Bloom. We're continually humbled by the sheer number of inquiries and offers of help and collaboration as the weeks go by and are doing our best to honor and acknowledge each and every person who expresses interest or supports us through a donation or purchase.
Location is a very important decision for a project meant to resemble a therapeutic oasis. Have you been able to pinpoint where you will officially call your homeland for CrowntheFoundation? What do you envision for the grounds?
While we (Cedar and Kaya, and I) hold a shared idea of what and where this place may eventually be, and that larger goal is a motivating factor, we are not at the point yet of being too specific. We are in the important "first steps" space now. While I think all three of us have a creative visionary approach, we are also pragmatic at our cores. This endeavor will take extensive planning and fundraising. Our Board will also play an essential role in helping guide the process. We promise to keep the community updated as milestones are reached.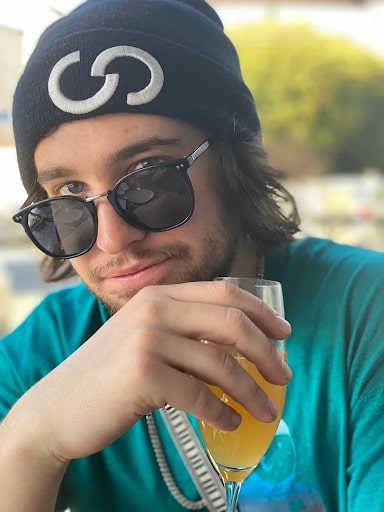 Healing is the central focus of your foundation, and recently, you posted that you are looking for healers and therapists. Can you elaborate more on what types of healers and therapists would be the desired fit?
The vision here is to encompass all those who have skills to offer, and the range of individuals who have come forward as we launch the Health & Wellness component of CTF is diverse. Massage, Bodywork, and Yoga practitioners, Psychotherapists, Mental Health and Grief Counselors, Substance Abuse Specialists, Harm Reduction Advocates, Hypnotherapists, and Spiritual Energy workers. We want to make it easier for people to ask for help and understand all the options they have, whether their issues seem insurmountable or not.
It's clear that individuals in the music industry will have access to your facilities, but will the public ever get the chance to experience the magic behind the walls of CrowntheFoundation as well?
Our goal is not at all to be exclusive to established musical artists/producers. In fact, quite the opposite. Our mission is to nurture health, creativity, and resilience within the community. This means we must support the actual "foundation" of the community. It's the very embodiment of 'crowning the foundation.' The fans, the visual artists, the established producers, and those just starting out are all part of that foundation.
This goal is Inspired by Charles' innate and very natural gift of supporting and collaborating with so many he had the chance to meet during his
relatively short career. Imagine an artist at the top of their game leading a workshop for young producers or a healer holding a retreat open to all who made need or want it. We see a center that will be an open and accessible hub. Certainly, another aspect will be designated times and
spaces throughout the year when artists can come for retreat and/or studio production as well.
The Mission Ballroom CharlestheFirst Memorial Benefit in Denver last year was a lovely night remembering the genuine and loving being that Charles was, and it was clear that his presence will always be with us. There's been a lot of curiosity about when another gathering could be happening and if it could be the Red Rocks curation teased at the memorial. Can you shed some light on the rumors to ease your supporter's minds? 
We are working on a benefit show in Denver, the details of which should be announced shortly. It will not be at Red Rocks. We are definitely looking forward to hosting a number of benefit shows in the coming year in different locations and with a wide variety of artists. Please stay tuned! And on that topic, we are always open to joint ventures and collaborations. We just request you reach out prior so we may work in unison from the beginning.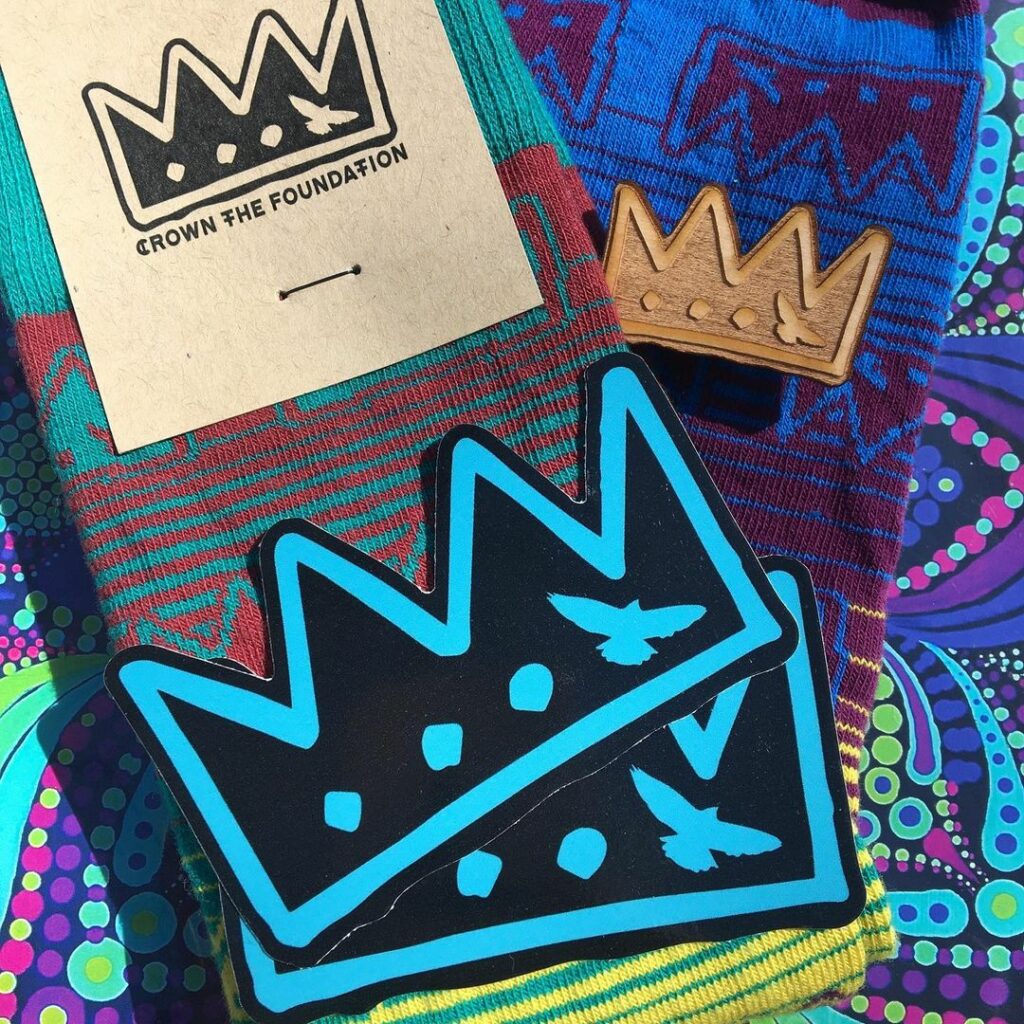 On your website, it's visible that some new merch goodies will be available in the near future, including some collab beanies with Create set to drop soon. There was mention of creating pieces that resembled some of Charles' favorites. Are these going to fall into that category? 
The Create Collab Beanie definitely falls into that category. John Coyne with Create Collective really wanted to do a small run of beanies to raise money for the foundation, and we thought it would be fun to make it double-sided – the interlocking Create C's on one side and the Foundation logo on the other. The significance of that is that Charlie loved his Create beanies (he had several) and wore them all the time.
The pin we put out last month had a story, and so did the socks. Most every item we create for sale on the CTF website and in person at events (will have a story and a special connection to him and what he cherished). In fact, the strap visible in the photo above has a story and will eventually become a custom-made (small batch) apparel item called the "For Now Bag."  But we are also partnering with many creators and designers who will be offering larger volumes of apparel and selling for us in quantities as we move ahead. Collaboration is at the forefront for us always and we are so grateful for these relationships.
Socks Story: Charlie included socks as part of his Artist Rider for every show. He ended up with some unique ones and even managed to come back home with a complete pair once in a while! We thought it would be a fitting tribute to create a pair for you in his honor. Designed by Momma B.
Pin Story: Charlie loved to bring wooden pins back as souvenirs from festivals for family and friends, so we thought it would be fitting to create one for our first logo item. We were happy to find a pin made from alder because of the tie-ins to his hometown of Truckee, CA…Alder Creek and Alder Creek Middle School, where he attended 6th – 8th grade.
Besides shows or merch, is there anything else up your sleeve for this year that your supporters should be on the lookout for? Is there anything they can do at this time to help CrowntheFoundation flourish? 
We do our absolute best to keep CrowntheFoundation.org updated, do timely Instagram and sometimes Facebook posts, and send emails out to subscribers as often as possible. The Linktree on Instagram is correspondingly current as well. If folks are interested and want to get involved in any way, please send in a contact form through the website and make sure to note your talents or how you'd like to help so we can get you on an appropriate chain for follow-up communication. We are building those networks in earnest right now. "Gotta get up in the river if you wanna catch the flow…" 
Thank you again for taking the time to catch up. It was an absolute pleasure. We look forward to seeing what this year will bring for this amazing foundation and are rooting for you each step of the way.
Thanks to Brooke, EDM Identity, and all of you who have taken the time to reach out, donate, make a purchase or send kind thoughts. You are amazing, and this community is a force of nature! 
---
Follow CrowntheFoundation: