The minds of Mersiv and Smoakland have come together to create the soul-shaking What You Want, that will leave listeners breathless.
---
If you have not yet familiarized yourself with Mersiv and love bass music, you'll surely want to acquaint yourself with him soon. This experimental bass visionary has developed his sound into something remarkable that's filled with loud, dark, and beautiful soundscapes. Riding the wave of releases such as the Paradise EP with Fryar and the Legion of Boom EP on WAKAAN, he's quickly become a name in the bass community. For his newest project, Mersiv has tagged in the Oakland-based duo Smoakland, to create an immersive body high, and bass-filled experience that is the What You Want EP.
Although fairly new to the scene, Smoakland has quickly grown by creating a unique and diverse style much akin to Mersiv. They often bring influences of classic dubstep and DnB together with hip hop and West Coast bass to deliver some blissfully heavy tunes. The result of their creative efforts has been projects like the Cinderella 99 EP, which was an ode to the strain they smoked while planning their career together. After listening to their releases, it's clear that this collaborative effort on What You Want was a match made in bass heaven.
The What You Want EP opens with the titular track, which is a breath of fresh air as the arp melody kicks in before growing in intensity. The buildup is dreamy and retains its charm, complemented by a classic third-drop provided by Smoakland that takes this tune to the next level. Then, these two bass music powerhouses continue on the trip with "Running Through." This song kicks off with electrifying vocals and resounding synths that build up over a nice fat bass. The rise continues as everything falls apart, yet it all comes back together with filtered DnB drums that will hit you hard.
Wrapping up the three-track ride is "Demonstrate," featuring Knat Turner who provides the aggressive, intense vocals. This song traps you in slow motion until you're released from the grasp of the bass that grips the soul. Then as soon as the trip began, it comes to a close, leaving those who are listening yearning for more from these dynamic bass artists who continually show signs of greatness.
This project from Mersiv and Smoakland is a collaboration we didn't know we needed until we heard it. Be sure to stream the What You Want EP on Spotify or your preferred platform, and leave your thoughts on the release below!
Stream Mersiv x Smoakland – What You Want EP on Spotify:
---
Mersiv x Smoakland – What You Want EP – Tracklist:
What You Want
Running Through
Demonstrate (feat. Knat Turner)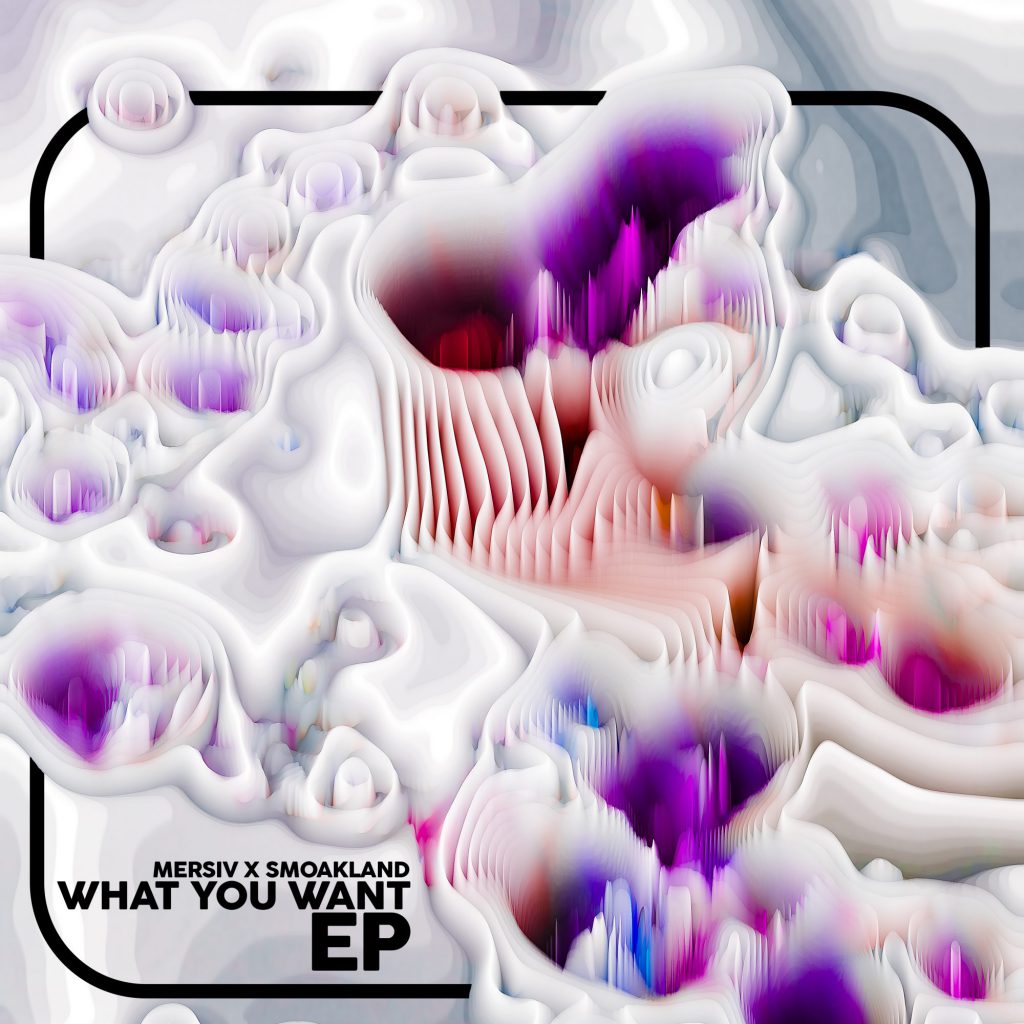 ---
Follow Mersiv on Social Media:
Website | Facebook | Twitter | Instagram | SoundCloud | YouTube
Follow Smoakland on Social Media:
Facebook | Twitter | Instagram | SoundCloud