The wait is finally over as legendary duo Cosmic Gate lifts the veil on the first installment of MOSAIIK via Black Hole Recordings!
---
There are few artists that can boast the discography of Cosmic Gate, the German trance duo who, as of today, have unleashed a total of eleven studio albums and brought forth iconic tunes like "Exploration Of Space," "Fire Wire," and "The Launch." With every release, our body, mind, and soul become intertwined with the great beyond, driven by the ethereal wonder that pours out of Nic & Bossi's musical spirit. If you're ready, it's time to travel even deeper into the cosmos as the boys proudly present, MOSAIIK!
As the first of two chapters, you can now enjoy nine ferocious tracks while daydreaming about the forthcoming sequel. You may notice that you've already become privy to a few of the album's most sizzling offerings like "Blame" and "Nothing To Hide" featuring the lovely Diana Miro as well as "Feel It," a tune that offers up a mind-bending trip straight to the edge of the universe!
You may also see a couple of familiar faces gracing the tracklist. Mike Schmid and Julie Thompson grabbed our attention with "No One Can Touch You Now" from Start To Feel and "Fireflies" from Materia Chapter.One. What they've come up with for MOSAIIC is absolutely divine. Even AVIRA is getting in on the fun, remixing the aforementioned "Feel It", for a closing track that will inspire you to reverse course and enjoy the album over and over again!
Ahead of the release, Cosmic Gate world premiered MOSAIIK at sunset atop a New York City roof, thus slashing through the anticipation while reminding us just how passionate they are for their craft. Today, let's relive the magic and get lost in the beat as we travel through the stars.
Grab your copy of MOSAIIK Chapter One on your favorite music platform, stream the album below, and continue on for my take on the tracks. While you're listening, make sure to head over to Cosmic Gate's website and explore their upcoming tour dates. You're not going to want to miss out on an epic experience.
Stream Cosmic Gate – MOSAIIK Chapter One on Spotify:
---
All aboard a rocket ship to space featuring a soundtrack that glistens brighter than the stars in the sky.
With Cosmic Gate in the cockpit, it's time to take flight while "Blame" thumps through the sound system. Diana Miro's voice is incredibly soothing and when mixed with the sweet techy kick I find myself falling head over heels in quick fashion. There's a staggering amount of emotional depth to this tune and the gentle energy is enough to make me blush. When the melody begins to pop and swell into the build, I can't stop my feet from pulling me out of my seat for a quick hip sway.
Next up is "Feel It" and I don't care how many times I hear this tune because I'm simply obsessed. There's something about the low octave bassline that makes every fiber in my body tingle with delight. This tune can be defined as gritty, euphoric, ethereal, and dominating. The synth details are insane and even after the track ends I can hear them vibrating through my brain. Without question, "Feel It" is designed for mainstage mayhem no matter what planet you're from.
There's a sense of elation within me when I see that Diana Miro is back for another go-round on "Nothing To Hide." Now, the lyrics confess that she doesn't want to "fall down the rabbit hole into the unknown" but that's exactly what I boarded this flight for. Ready to release from Earth below, the billowing sound waves act like gravity, pulling at my heartstrings. I swiftly attach to the inspirational story. With a few beautifully placed piano notes I peer out of the cabin, my heart radiating with passion.
We've reached the edge of our solar system and as a wormhole appears to take us deeper into the Milky Way, Cosmic Gate playfully messes with my psyche.
"Something for your mind, something for your mind, something for your mind, your body, and your soul." The lyrics of "Your Mind" rip through the dark of space and we begin to spin, dip, and swirl through an alien terrain. This track latches on to the deepest crevice of the subconscious and when I close my eyes tight, I instantly fall victim to the trance. In this headspace, I let go and begin to fly alongside asteroids and comets while the bold sound structure fills me with the courage and curiosity I need to survive.
After my life-altering spacewalk, we make a quick stop on a rogue planet to pick up a fellow cosmic traveler by the name of Mike Schmid. He joins us strapped with the sounds of "Summer Wonder" and everything about this song puts me in the happiest of moods. Just as the lyrics confess… "I'm alive!" Between the sparkling top-end, the immaculate rise, and the dreamy vocal delivery, I melt straight into my seat.
But, my moment of bliss is cut short when "Vertigo" begins to thump through the speaker. This one is all business between the reverberating bassline and the haunting vocals. I'm reminded that we're light years away from home and as we blast through the vast and unrelenting space, Nic gets on the intercom to warn us of our impending destination. At this moment, the otherworldy tune sets my equilibrium off-kilter as we spin into the dark.
Our final stop is the Andromeda galaxy and as the rocket blasts past planets never-before-seen by the human eye, Cosmic Gate delivers the music to match the overwhelming emotion.
First up on the agenda, we see Julie Thomspon floating on by so we scoop her up, and to thank us she gifts us with her voice on "These Dreams." This track is labored in tempo but it doesn't matter one bit because Julie's sweet-as-candy vocal delivery is EVERYTHING. Her siren song, with a touch of rhythmic swag, makes our quest a little less daunting and soon all passengers are swaying together in the cabin.
Feeling unified we touch down on a nearby alien planet so that we can stretch our legs, mix and mingle with the locals, and spread some "Universal Love." This track is an absolute party wrapped in a four-and-a-half-minute package. Whether you have legs, tentacles, or no appendages at all, there's no stopping the vibe as creatures from all over the universe bust out their best moves. The soulful vocal and high-octane synth torrent sends the party into overdrive before we wave goodbye to our newfound friends.
Back on board Cosmic Gate prepares for take-off and little do we know but AVIRA has joined us on the ship. It isn't until we hear his unique rendition of "Feel It" that we find out about our stowaway. But, when it comes to raving in space, the more the merrier and we head back up for a final sightseeing extravaganza. AVIRA's remix is perfect for the occasion as it is fueled with intense sound structures and a massive build, acting as propulsion into the stars.
With a flip of a switch we turn into a beam of light, teleporting back to earth where I reminisce about my grand adventure.
When it comes to making music perfect for space exploration, Cosmic Gate is without question the best option. But all kidding aside, this genius duo has what it takes to light the club on fire, put out the flames, and then proceed to drop musical missiles of euphoria all over the dance floor. MOSAIIK Chapter One is perfection from start to finish and my journey through the stars was more fulfilling than I ever expected it would be.
---
Cosmic Gate – MOSAIIK Chapter One – Tracklist:
Blame with Diana Miro
Feel It
Nothing To Hide with Diana Miro
Your Mind
Summer Wonder with Mike Schmid
Vertigo
These Dreams with Julie Thompson
Universal Love
Feel It (AVIRA Remix)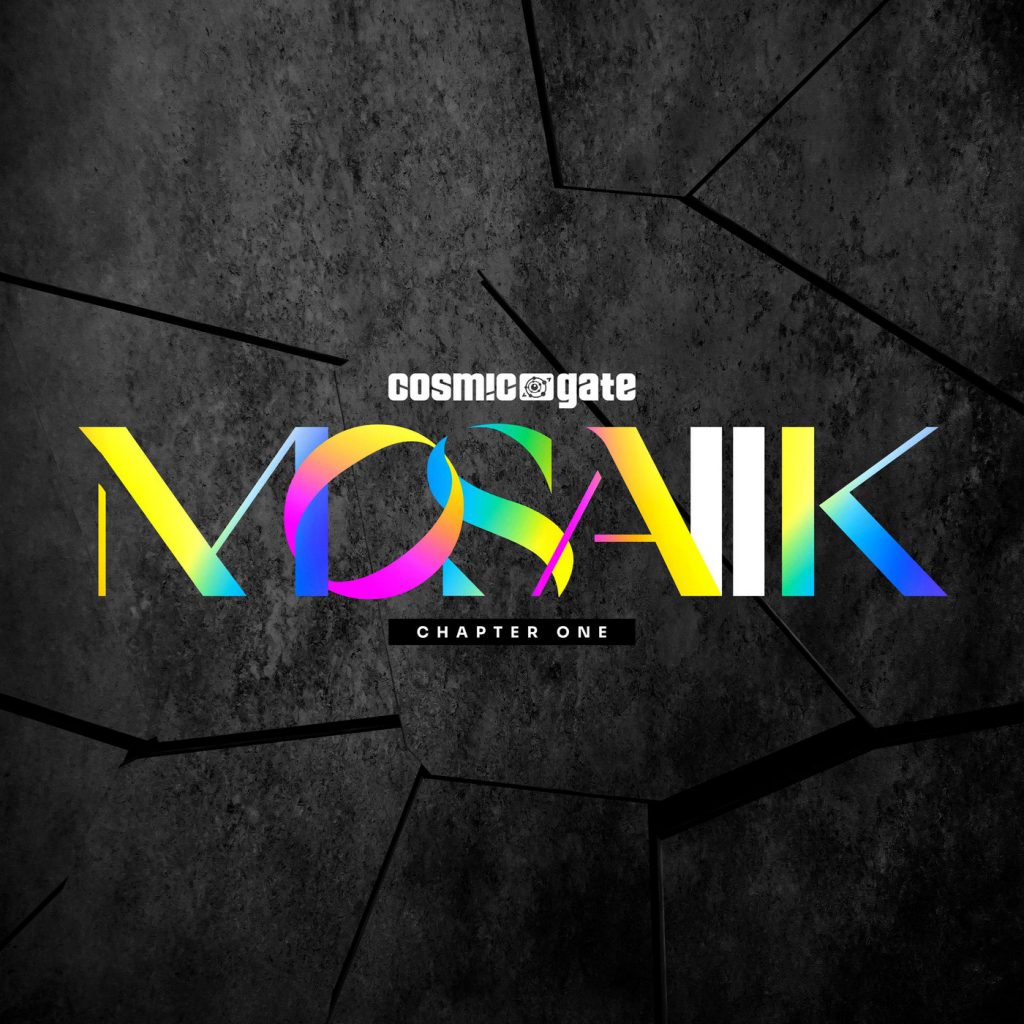 ---
Follow Cosmic Gate on Social Media:
Website | Facebook | Twitter | Instagram | SoundCloud | YouTube