Legendary trance duo Cosmic Gate stopped by to reflect on the past two decades of their career, their remix of "Need To Feel Loved," and more!
---
Since first joining forces two decades ago, Cosmic Gate has become one of the truly beloved duos in the trance scene. While their early breakout hits like "Exploration of Space" and "Fire Wire" are seen as some of the genre's most iconic tunes and find their way into sets to this day, they've continued to deliver amazing releases and kept crowds moving at shows around the planet.
Last year was another major one for Cosmic Gate as well. Celebrating their lengthy run with the release of 20 Years – Forward Ever Backward Never, the duo reworked some of their own hits while also looking to others in the scene like Andrew Bayer, GRUM, and Estiva. Additionally, they took the stage at festivals including Electric Daisy Carnival in Las Vegas, China, and Orlando, Transmission Prague, and ASOT 900 Mexico as well as plenty of club nights all over.
Now, with the new decade kicking into full swing, we caught up with Cosmic Gate to take a look at the past two decades of their career and explore what's to come in the future. Listen to their set from EDC Orlando and read on for the in-depth conversation!
Stream Cosmic Gate – Live at EDC Orlando 2019 on SoundCloud:
---
Hey guys, thanks for chatting with us and congrats on 20 years of Cosmic Gate! Looking back, did you ever think you two would be working together this long? What has been the lynchpin keeping you two together?
Thank you very much, and thanks for having us here for this interview! About your question, in all honesty, we did not expect anything simply for one reason, we at first did not have a plan to work together, it's as easy as that.
It simply just happened, the two of us ending up in a studio together by chance, while actually hanging out on our own without our mutual friends for the very first time. Three or four hours later after some talking music and jamming around, we had this tune ready, forgot about it, it still found the way to an A&R who wanted to release it, and we said Okay, it was a great label and we both individually felt another project so thought, why not, let's do it!
Then, as every baby needs a name, we came up with the name Cosmic Gate for this project. After its release, the single pretty much exploded in Germany and a few other mainly European countries. Still, we did not think much about it, but the next couple of singles were "Exploration of Space" and "Fire Wire". We were requested touring internationally more and more, we slowly started to realize that this whole project eventually might be something bigger and in the end, it changed our lives, but as you see, things were not planned, they simply somehow happened for us…
For part two of your question, individually different as we are, we have a very unique understanding and chemistry when it comes to music and even more, for what we want to do as Cosmic Gate. This has lasted for 20 years now and no end to be seen on the horizon, at least from our side.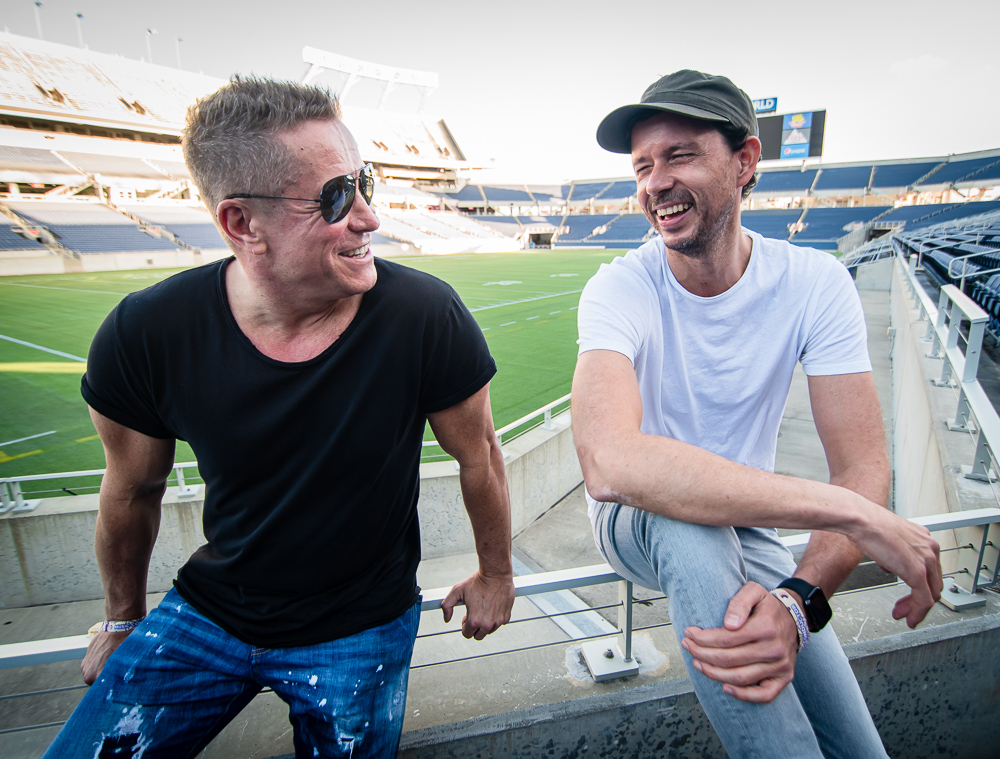 I remember your Wake Your Mind Episode 100 recording at the Palladium in 2016. It is probably still one of the best trance events I've attended, from start to finish. As Wake Your Mind approaches its 300th episode, how will Cosmic Gate celebrate this next epic milestone? Is it Cosmic Gate's goal to reach 500 or 1000 someday?
That's awesome, glad you liked it so much! Similarly to the answer on your first question, we have to say that we do not live in numbers. Long term goals are very hard to plan and the times we live in are so fast-paced, so we feel it is a good thing to not worry or try to have goals like this that somehow are out of our hands even. We will do the show as long as our fans want it, as long as we feel we want to do it. If it's 500 shows, awesome, if it's 1000, wow, even better, time will tell and we will be fine no matter what!
Solarstone recently said, "Trance parties are still the brightest & the best, with the absolute best people. So I would say, forget about 1999, it's all about the future. Forward forever." In celebrating 20 years of experience in the industry, do you share the same sentiment as Solarstone? Why do you feel that way specifically?
Oh we feel he is absolutely right. For us, It was always about the future anyways, looking back was never something that appealed as too interesting to us. That's why we do not play pure Classic parties, for example. Our sets always have a certain reminiscing part in it with playing some of our earlier works anyways, we feel it's more important to give the crowd something new and modern on top.
Art, and especially music, always has to develop. We have a kind of responsibility to introduce new music to the crowd, even more in times of EDM and short-term attention span crowds resulting out of this movement.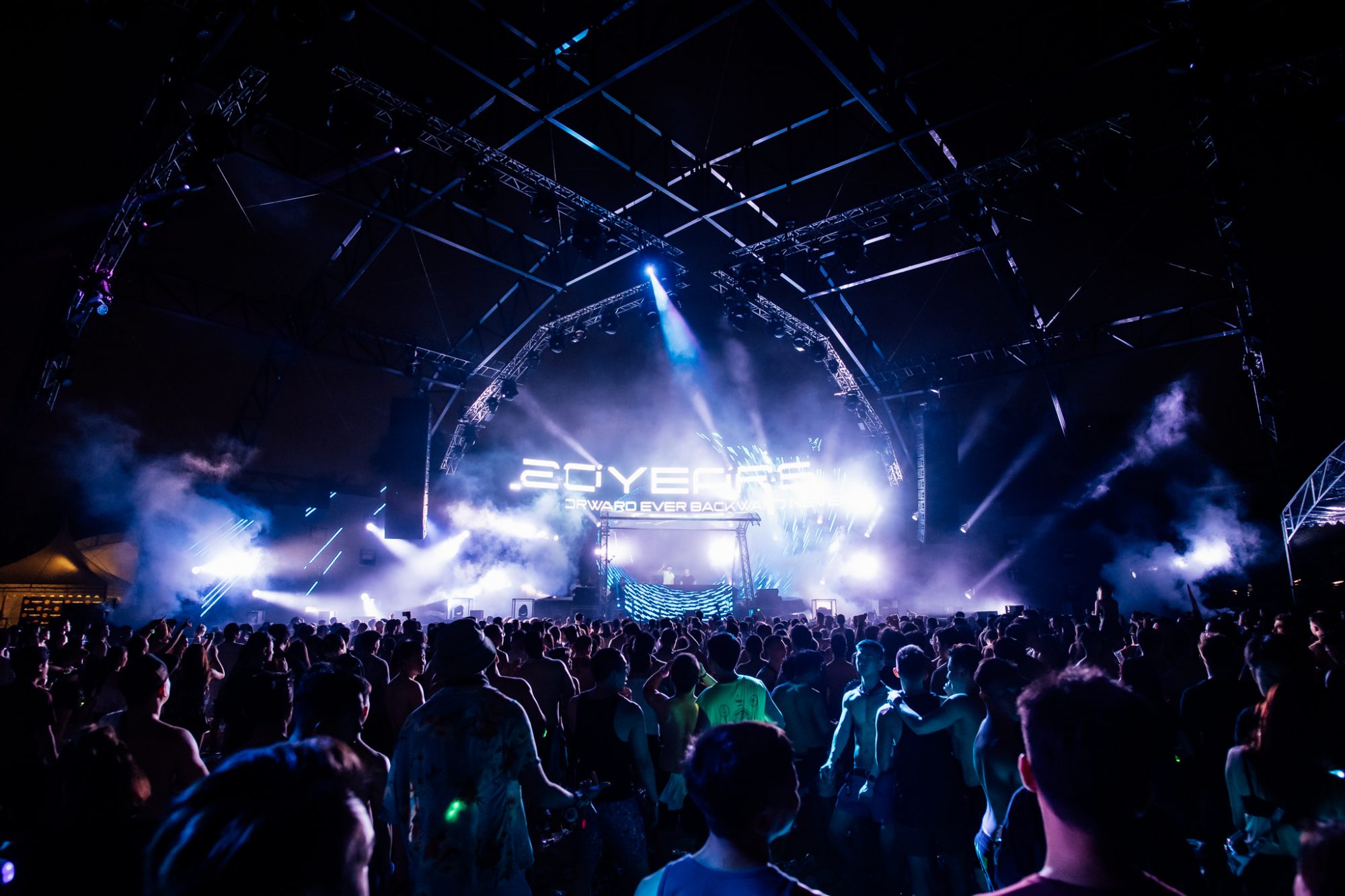 Speaking of celebrating 20 years, Forward Ever Backward Never offers fans a great listening experience filled with variations of historic Cosmic Gate songs. Was there a creative dilemma when deciding on traveling towards artist remixes versus updating those classic Cosmic Gate songs yourselves?
We wouldn't call it a creative dilemma, but indeed such an album needs some pre-thinking and using A&R work, which we do in-house all by ourselves, including our management. We select the colleagues that we feel could do a great job on a certain track.
Of course, there were songs we wanted to try our own luck on remixing, which sometimes turns out great, while other times we try, and things –  let's say –  do not work out to our satisfaction. This is natural in a creative process though, and then we simply forget the song and leave it unreleased somewhere on our hard drive.
Overall we have been more than happy with the album though, we feel our colleagues have been doing amazing work remixing our originals. Our updated versions and remixed songs were fortunately received very positively as well.
Reflekt's "Need to Feel Loved" has been remixed and reworked in a variety of different ways by Adam K & Soha, Tinlicker, and more. Out of all the songs you could choose, what inspired the rework?
We at first produced our rework of "Need To Feel Loved" for our DJ sets. When the reactions on it were so good, we did not mind that there were other remixes during the years, as our mix was different from the others, fitting our personal sets so well, and simply reflecting our style.
It was important to us to be respectful to the original, which was a big influential tune for us. "Need To Feel Loved" is one of the best vocal progressive tunes ever written, it touches us right by the core as only some tunes do, and that's why in the end we decided to release it.
Trance has changed so much since 1999 with a wider audience and more producers than ever before. How did the growth impact Cosmic Gate over the years? What adjustments to your style shifted to meet the present-day reality?
Well, in all honesty, we somehow feel to create our present-day reality individually on our own since we basically started, we have our own way of doing things, our very own sound. What we mean, speaking of the present, we sure do not sound like the big 138 beats or psytrance movement producers, nor like the huge and influential Anjunabeats label style, nor like the harder edge tech-trance guys. We have our very own individual style, sound, and a scene getting smaller or bigger, actually does not change what we will do being in the studio
What are your predictions for what will be happening to trance in the next 5-10 years? Is there anything you think will shake the scene?
This is really hard to say. We are sure that trance will stay relevant for what it is, music that's not for everyone but for a special crowd of musically open-minded people. If it will go a bit more mainstream as it did end of the 90s we'll just have to see. Things often go in circles, maybe this counts for Trance as well.
Looking back on the past two decades, which tracks do you feel influenced you the most as artists that you still love to listen to this day?
It's maybe less about individual tracks we want to point out here, but more the passion for good club music that keeps us going. Besides Trance, Techno, and Progressive turned big and always been a big influence for us, and this passion is what drives us, also in the next decade coming.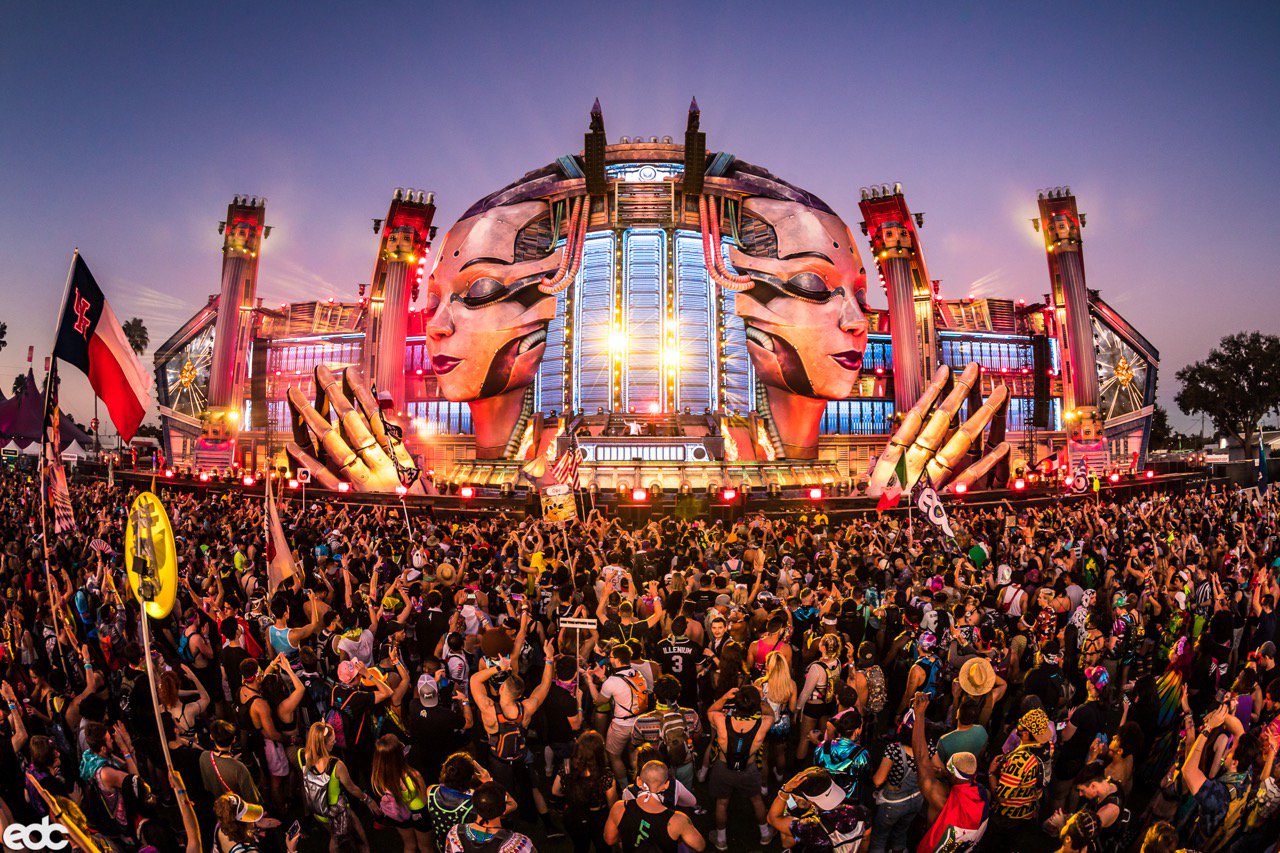 Over the course of 2019, we saw an uptick in artists being more open about their mental health and the impact of being an artist. What has been your personal experience with this and how have you stayed mentally fit while on the road?
True that. Our life is totally dominated by the job and the lifestyle it brings, lack of sleep and jet lag are a bitch. So we have known for many years that its important to have a good balance of mental, but also physical health, as the one supports the other and vice versa.  This means as much as it's possible on the road we try to eat healthy and do some sports. We plan off weekends/vacation a few times a year, which is important.
Besides that, activity total out of the music scene is important. Just doing normal things, ride a bike, hit the sauna, things like that hopefully clear the head. Furthermore, it's important to not let things like social media crawl in your head and family and friends are an important balance to have and help hopefully. All of this and more is how we try to handle things for ourselves, its not always easy to do and find the time, but taking care of ourselves is imperative as we are in it for the long run.
Finally, looking back on past New Year's Eve celebrations, can you share a moment that sticks out as special? Do you have any resolutions for 2020?
We've been celebrating NYE basically all around the globe in the last 20 years. Los Angeles, Sydney, or a big rave in Zurich to welcome the year 2000, there are so many good memories, hard to just share one. Let's say to having seen fireworks on all continents sure is very unique and a huge perk of the job.
About the new year's resolutions, basically what we said in the question before. Some more sports certainly would be a good thing and leaving the phone untouched for a full dinner more often would be a good thing too. Let's see if we make it work
---
Connect with Cosmic Gate on Social Media:
Website | Facebook | Twitter | Instagram | SoundCloud